U.S. Senators Set to Introduce Bill Sanctioning Nord Stream 2 Companies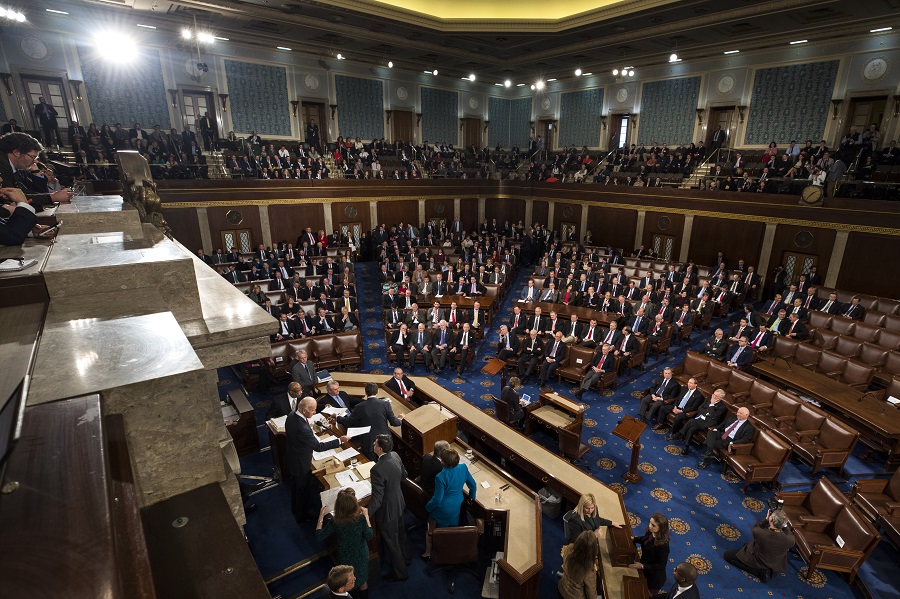 Two U.S. Senators, Republican Ted Cruz and Democrat Jeanne Shaheen, have announced plans to introduce a bipartisan bill to sanction companies associated with Russia's Nord Stream 2 pipeline, Reuters reported citing unnamed sources.
The controversial gas pipeline project would deliver gas from Russia to Germany through the Baltic Sea, bypassing traditional transit states such as Ukraine and Poland.
Aiming for increasing economic pressure on Russia, the draft version of the bill includes restrictions on vessels taking part in Nord Stream 2's construction, denying U.S. visas to company executives associated with the maritime construction, blocking their transactions in U.S.-based institutions and sanctioning companies that would provide insurance to the construction.
Aside from Russian state gas company Gazprom, leading European companies are taking part in financing the project: Germany's Uniper and BASF , France's Engie, Royal Dutch Shell and Austria's OMV.
Opponents of the $12 billion project worry its construction will increase European reliance on Russian energy. Trump has accused Germany of being "captive" to Moscow because of its dependence on Russian energy, and urged that the project be halted.
But gas by pipeline from Russia offers Germany, the biggest economy in Europe, and other countries in the region a cheaper option for fuel than liquefied natural gas from the United States and other producers.
Gazprom's deputy board chairman Vitaly Markelov said at a press conference Tuesday that about 40 km are still to be built to complete the Russian part of the Nord Stream 2 gas pipeline.
"Of the 880 km of the Gryazovets-Slavyanskaya gas pipeline, we have only 40 km left for welding and assembly work," he said.
Moscow Refutes Claims That Russian Ground Troops Present in Syria's Idlib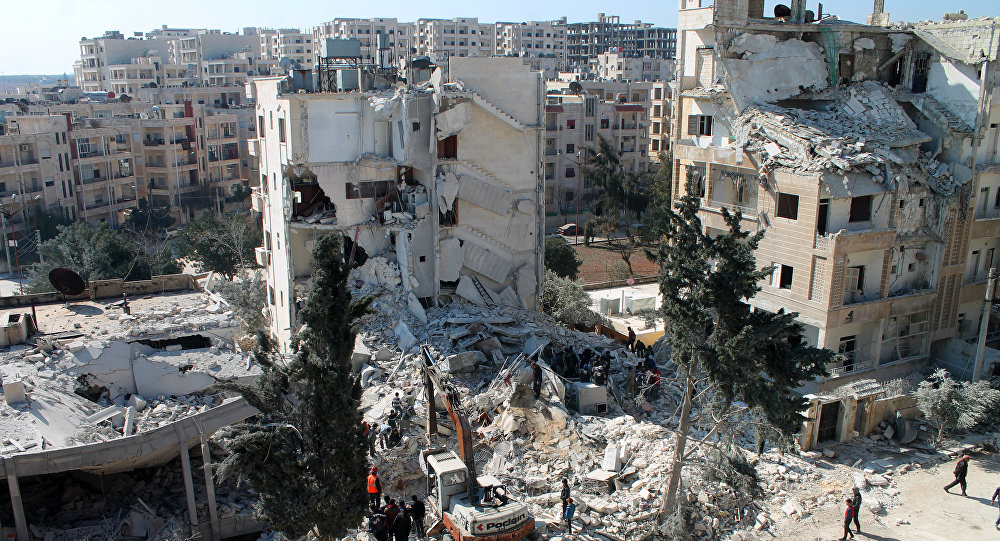 The Russian Defence Ministry refuted on Thursday a recent report by Reuters information agency that claimed that Russia had recently sent its ground troops and special forces to the northwestern Syrian province of Idlib for fighting alongside the Syrian Army against the opposition.
"Claims that Russian 'ground troops' and 'special forces' are allegedly participating in military operations in the province of Idlib (Syria), spread by UK information agency Reuters, are another fake. There are no Russian 'ground troops' in Syria, and there have never been any", the Russian Defence Ministry said in a statement.
Тhe news comes several days after jihadists attacked Harab al-Hizato settlement in Latakia province
Russian military previosuly launched several airstikes on terrorist positions in Idlib after the militants had attacked Turkish military post and Russian Hmeymim airbase.
The northwestern Idlib province is home to scores of various groups, including the Jabhat al-Nusra terror group. Around 30,000 militants, including foreign mercenaries, are reportedly operating in the region.
Russia, Turkey and Iran are the ceasefire guarantors in the country. Russia carries out humanitarian operations across the country on a regular basis and helps Damascus in providing safe passage for the return of Syrian refugees.
Putin, Zelensky's Personal Meeting Not on the Table Yet — Kremlin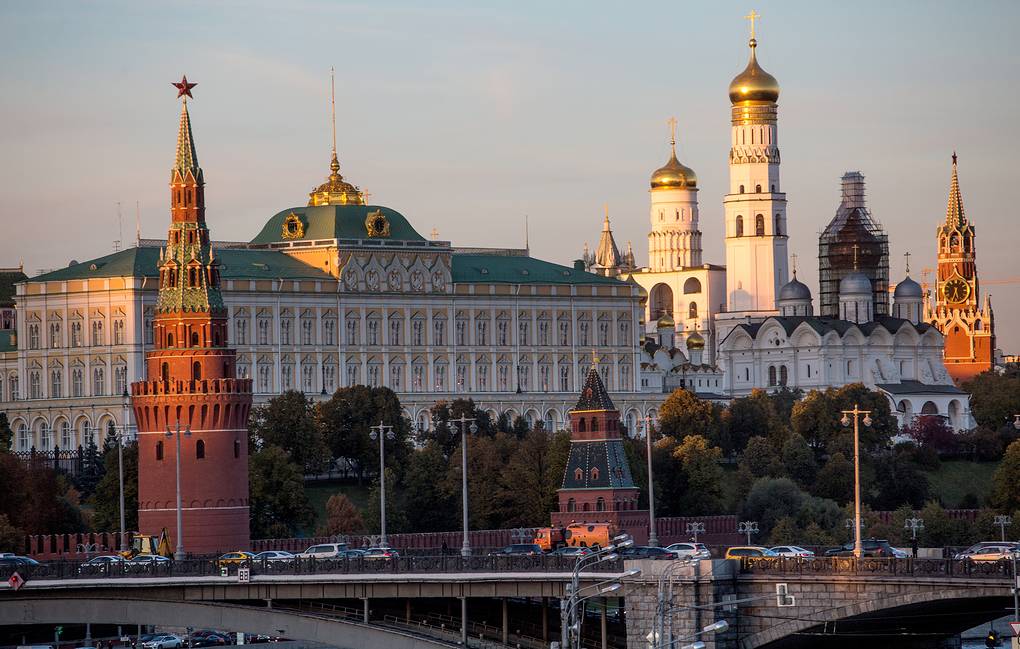 A possibility of holding a personal meeting between Russian President Vladimir Putin and his Ukrainian counterpart Vladimir Zelensky is not being discussed now, Kremlin spokesman Dmitry Peskov told reporters.
"No, we are not discussing it yet. For now, it is important to wait until the Ukrainian elections [to the Verkhovna Rada] are completed. Then, we will be able to seriously resolve serious problems without the fuss surrounding the election campaign," he said in response to a question whether the personal meeting of the two leaders is possible in the near future.
At Least 90 People Killed in Floods in Nepal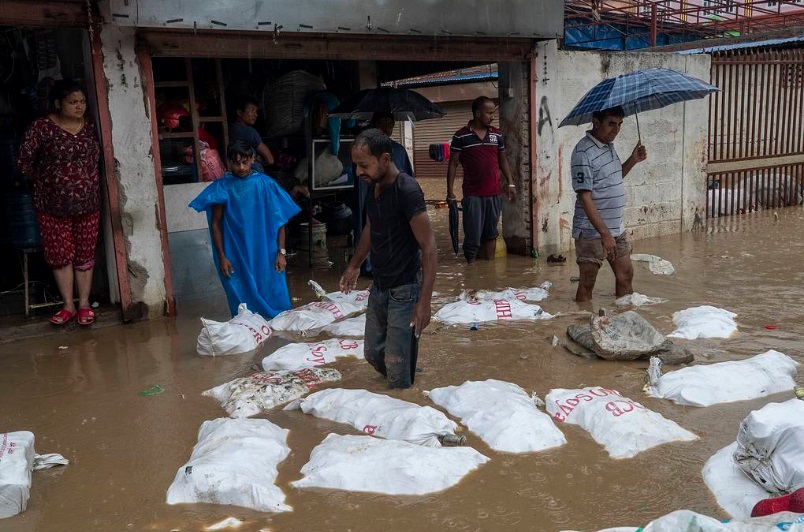 At least 90 people were killed in the floods caused by heavy rains in various regions of Nepal, NNI News reported on Thursday citing Nepal's Ministry of Home Affairs.
According to the ministry, at least 29 citizens are missing. The Nepalese authorities managed to evacuate more than 3,000 people affected by the disaster from the flooded areas. A search and rescue operation continues in the disaster area.
According to earlier reports, 64 people were killed and 31 people were missing.
In late June a monsoon, the strongest in the last 10 years, hit South Asia. Heavy rains caused problems with transport communication, demolition of buildings and numerous accidents.