UK Channel 4 to Shoot Documentary About Putin's Influence on Modern World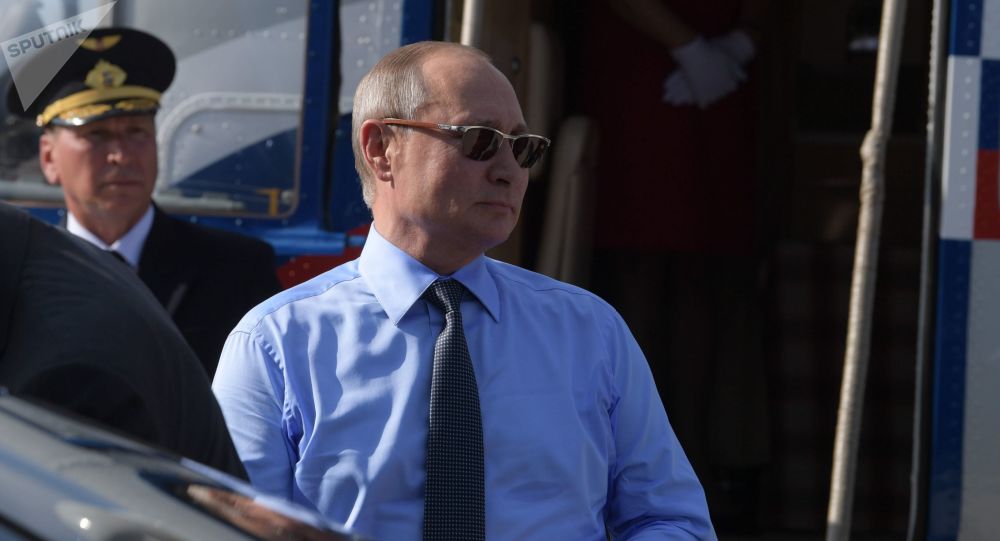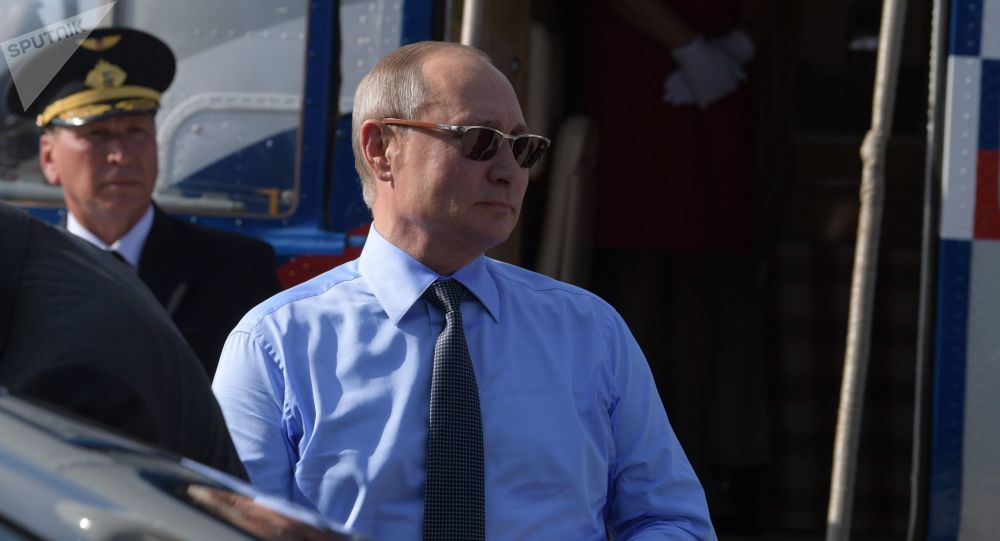 UK's Channel 4 will produce a ground-breaking three-part documentary series on Russian President Vladimir Putin, the channel said in a press release. The film will include interviews with the Russian leader himself, his close circle and those most impacted by his actions, as well as archive materials.
"To understand what is happening in the world right now, it is necessary to understand Vladimir Putin. Putin has shown his staying power as one of the most formidable politicians of the 21st century. This series will explore how as a former spy he has redefined politics and the impact this has had globally", Executive Producer James Rogan said, as quoted in a press release.
According to the press release, the series will show how his power has changed the modern world.
"This landmark series will show how Putin brought his knowledge of spy-craft to define the presidency of a nuclear power … It will explore how Putin's personal experiences have influenced his politics, how modern Russia has been created through an acute sense of betrayal, pride and anger, and how Putin's values have been exported around the world — from Crimea to Salisbury to Washington DC", the press release read.
The series will be filmed in Russia, the United States, Europe and the United Kingdom.
Alien Enthusiasts Arrive for 'Storm Area 51' Despite Warnings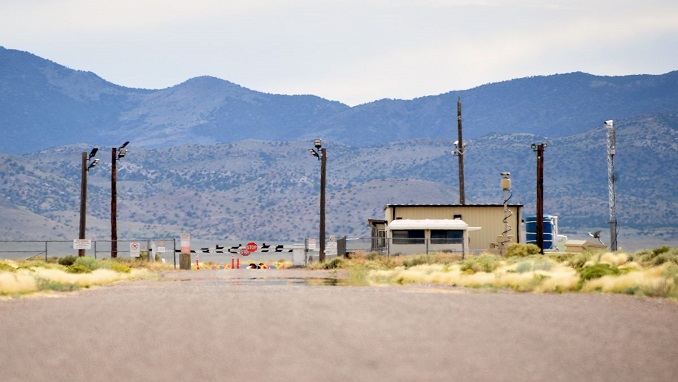 Despite repeated warnings from law enforcement officials and the U.S. Air Force, people have begun descending upon two small desert towns in the western U.S. state of Nevada, Voice of America reported.
Local media reports said people in campers and trucks have begun to set up camp near Rachel and Hiko, Nevada, with a combined population of little more than 150.
They are there to heed the call of "Storm Area 51, They Can't Stop All Of Us," an internet joke that has gone viral. The Facebook event set up by college student Matty Roberts invited people to attempt to run into the mysterious site at 3 a.m. September 20, VoA adds.
"If we Naruto run, we can move faster than their bullets," the event description says, referring to a Japanese comic character known for running with his arms stretched out backward and his head forward.
Roberts told the Los Angeles Times, "I sparked a movement while I was bored at 2 a.m." But his idea took on a life of its own. More than 2.1 million have said on the Facebook page that they plan to attend.
Roberts has since disassociated himself from the event, citing public safety concerns because the towns lack infrastructure to support a visit by tens of thousand, or maybe more.
Area 51 is part of the vast Nevada Test and Training Range that provides "flexible, realistic and multidimensional battlespace" for testing and "advanced training in support of U.S. national interests," according to the U.S. Air Force.
Failed UN Resolutions on Syria Leave Millions at Risk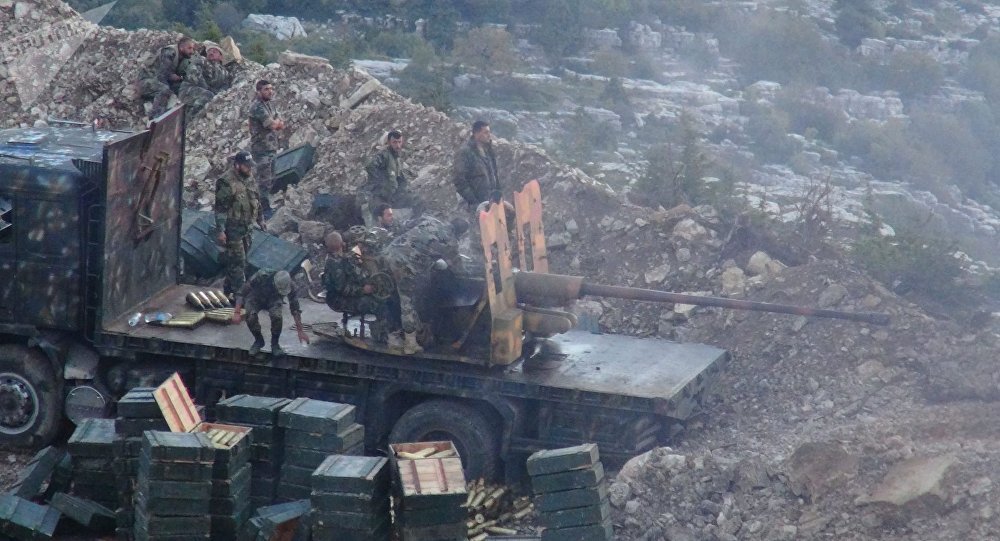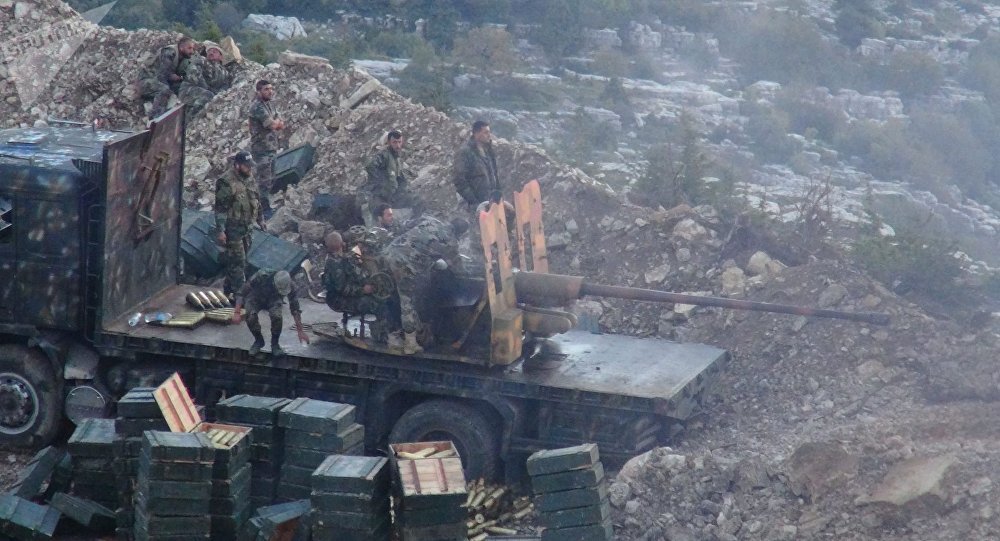 Dueling UN resolutions calling for a cease-fire in the Idlib region of Syria were both defeated Thursday, leaving millions at risk amid a brutal government offensive, aided by Russian airstrikes, and a looming humanitarian disaster, The Washington Post reported.
Failed Security Council resolutions to stop the fighting have marked the Syrian war virtually since it began eight years ago, and these were no different.
Russia and China vetoed the measure supported by the majority of members of the 15-member council. The other permanent members – the United States, Britain and France – vetoed the plan proposed by Russia, which a senior U.S. official said was a "license to kill in Idlib and anyplace else."
Idlib remains the last major holdout of opponents of the government of Syrian President Bashar al-Assad, who have long been included in his expansive definition of terrorism. Millions of civilians in the region of northwest Syria, many displaced by the long war, have borne the brunt of a five-month government offensive in which Russian airstrikes have targeted towns and villages far from the front lines, the Post adds.
The non-Russian draft resolution, sponsored by Belgium, Germany and Kuwait, garnered 12 votes. It called for "the immediate halting of any indiscriminate aerial bombardments resulting in civilian casualties" and said "counterterrorism operations do not absolve parties to armed conflicts of their obligations under international humanitarian law."
"The Russians know we're talking about them," said the U.S. official, who spoke on the condition of anonymity under administration rules. "That is a new development."
The carnage in the northwest continues as the United States and Turkey have begun joint air and ground patrols in northeast Syria, as part of an attempt to establish a "safe zone" in an area cleared of Islamic State fighters.
Turkey had demanded the zone also be cleared of the primary ground force allied with the Americans in the effort, the Syrian Kurdish fighters known as the People's Protection Units, or YPG. Turkey considers the fighters terrorists, allied with Kurdish militants fighting for autonomy in Turkey, the Post noted.
MSNBC: After Visiting North Korea, Trump Says He Won't Visit North Korea
A South Korean newspaper reported yesterday that North Korea's Kim Jong-un invited Donald Trump to Pyongyang as a way to restart failing nuclear talks. A reporter asked Trump yesterday whether the report was accurate, MSNBC reports.
"I don't want to comment on that," the American president replied. "The relationship is very good, but I don't want to comment on it." A moment later, Trump was asked whether he'd be willing to go to North Korea.
"Probably not. I don't think it's ready. I don't think we're ready for that. I would do it sometime at – sometime at a later future. And depending on what happens, I'm sure he'll love coming to the United States also. But, no, I don't think it's ready for that. I think we have a ways to go yet."
The rogue nuclear state may not be "ready" to welcome a sitting American president to North Korean soil, but it was just a few months ago when Trump nevertheless walked through the demilitarized zone and made a spectacle of a stroll alongside his dictatorial pal, MSNBC noted.
The New York Times reported in July, "In another administration, such a move might have been deliberated for weeks, put through an interagency process and approved only as part of a comprehensive approach to pressuring North Korea into giving up its nuclear program – a reward for progress. Trump himself had previously been talked out of just such a move by cautious advisers. But this time he could not resist the idea of a showy 'first,' whether it fit a long-term strategy or not."
In creating his preferred version of the story, Trump said he just came up with the idea when he woke up in Osaka on Saturday morning and spontaneously posted the message on Twitter. It was true that he caught his aides off guard, forcing them to scramble to see if a tweet could be turned into reality, MSNBC writes.
But it was not true that he just thought of it Saturday morning. He had talked about it at least five days earlier with journalists for The Hill news organization, which was then asked by the White House not to reveal that out of security concerns.
It was a made-for-TV spectacle that gave Kim Jong-un a boost with the kind of legitimizing moment his father and grandfather craved, and in exchange, Trump got nothing – except the ability to say he did something others hadn't done.
MSNBC's Andrea Mitchell spoke at the time to Victor Cha, a Georgetown professor and NBC News expert on the Korean peninsula, who said Trump meeting Kim on North Korean soil was like having the Super Bowl when you haven't played a single game: a meeting like this would be expected as the culmination of a successful diplomatic process, not in lieu of diplomatic progress.