Археолозите го откопаа "Црвениот лав", најстариот театар во Лондон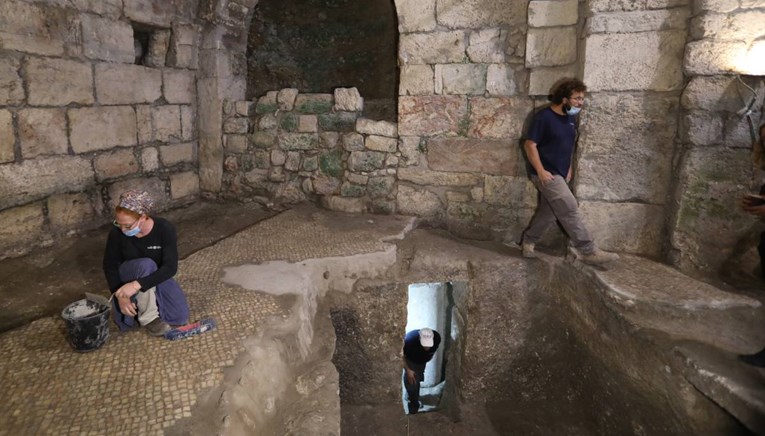 Археолозите го открија најстариот театар во Лондон на градилиштето во Whitechapel.
Театарот "Црвен лав" (Red Lion) се смета за прв наменски изграден театар во елизабетанскиот период, но досега неговата точна локација беше спорна, пишува Би-би-си.
The remains of what is thought to be the earliest purpose-built playhouse of Shakespeare's era has been discovered by archaeologists from @ArchSouthEast @UCLarchaeology. The Red Lion in Whitechapel is thought to have been built around 1567 @HistoricEnglandhttps://t.co/4u1Ebg3DZh

— UCL News (@uclnews) June 10, 2020
За време на минатогодишните ископувања во Степни Веј, источен Лондон, експертите пронајдоа дрвени градби и разни артефакти. Археологот Стивен Вајт го опиша локалитетот како извонредно откритие.
Историчарите веруваат дека "Црвениот лав" е изграден од Џон Брејн околу 1567 година, малку пред да го изгради Театарот "Шордич" со Џејмс Барбиџ во 1576 година.
За појавата на овој театар се знае многу малку. Сите наоди се засноваат на две тужби од 1567 и 1569 година, во кои се споменува црвен лав и куќа што имала отворена сцена и седишта, пишува Би-би-си.
Во јануари 2019 година археолозите почнаа да откривааат правоаголна дрвена структура составена од 144 зачувани трупци, кои можеби сочинувале скеле или галерии за седење.
After nearly 500 years, the remains of the Red Lion playhouse, which marked the dawn of Elizabethan theatre, may have finally been foundhttps://t.co/7XJJA9ropy

— Evening Standard Arts (@thestandardarts) June 10, 2020
Самото наоѓалиште е со големина 12,3 x 9,3 м, што се совпаѓа со димензиите споменати во тужбите, велат експертите.
Ископувањето го изврши Одделот за археологија при Универзитетскиот колеџ во Лондон.
"По речиси 500 години, можеби, конечно, пронајдовме остатоци од 'Црвениот лав', што ја одбележа зората на елизабетанскиот театар. Археолошките остатоци од зградите и нивната локација се совпаѓаат со карактеристиките на театарот забележани во раните документи", рече Вајт, водител на истражувањето.
©Makfax.com.mk Доколку преземете содржина од оваа страница, во целост сте се согласиле со нејзините Услови за користење.

Виртуелна посета на археолошкиот локалитет Тумба Маџари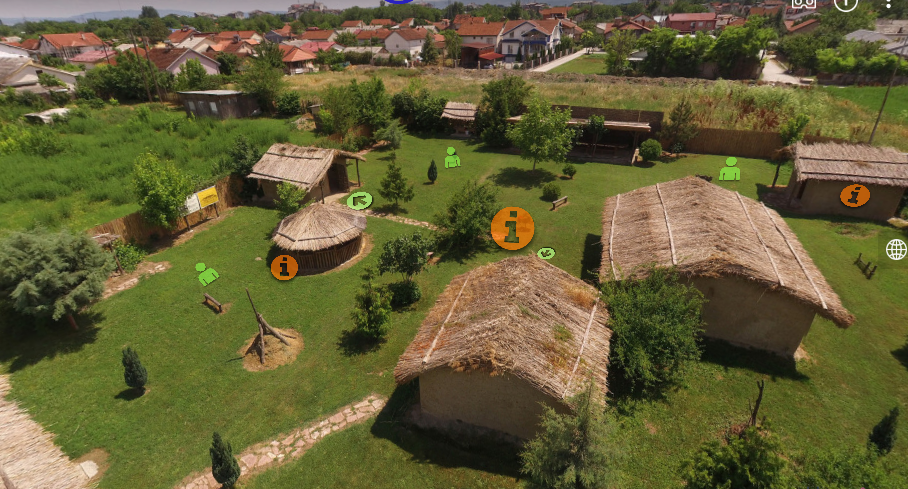 Археолошкиот музеј овозможи виртуелна тура во "Неолитското село" – музеј под отворено во археолошкиот локалитет Тумба Маџари во Скопје, кој сè уште е затворен за посетители поради коронавирусот.
"Тумба Маџари од 2008 година е актуелен со анимирање на јавноста преку научни, едукативни и туристички активности за сите возрасти. Во музејот под отворено "Неолитско село" се изградени неколку куќи во духот на неолитската архитектура. Во нивната внатрешност преку копии на разновиден движен и недвижен покуќнински инвентар, како и сцени од секојдневниот живот, е направен обид за реконструкција на дел од животот на неолитскиот човек кој живеел на територијата од Македонија и пошироко пред 8.000 години", соопштија од Археолошкиот музеј.
Локалитетот се наоѓа во сегашната населба Ченто и е најзначајната неолитска населба во Скопската котлина.
Откриена е во 1961/2 година во текот на археолошки рекогносцирања за изградбата на автопатот. Денес тешко се забележува бидејќи 2/3 од површината се окупирани со куќи подигнати во доцните шеестти и седумдесеттите години на 20. век.
Тумба Маџари бил економски и пред сè културен центар на неолитскиот човек од овој регион.