Денот на младата публика ќе се одржи во виртуелен формат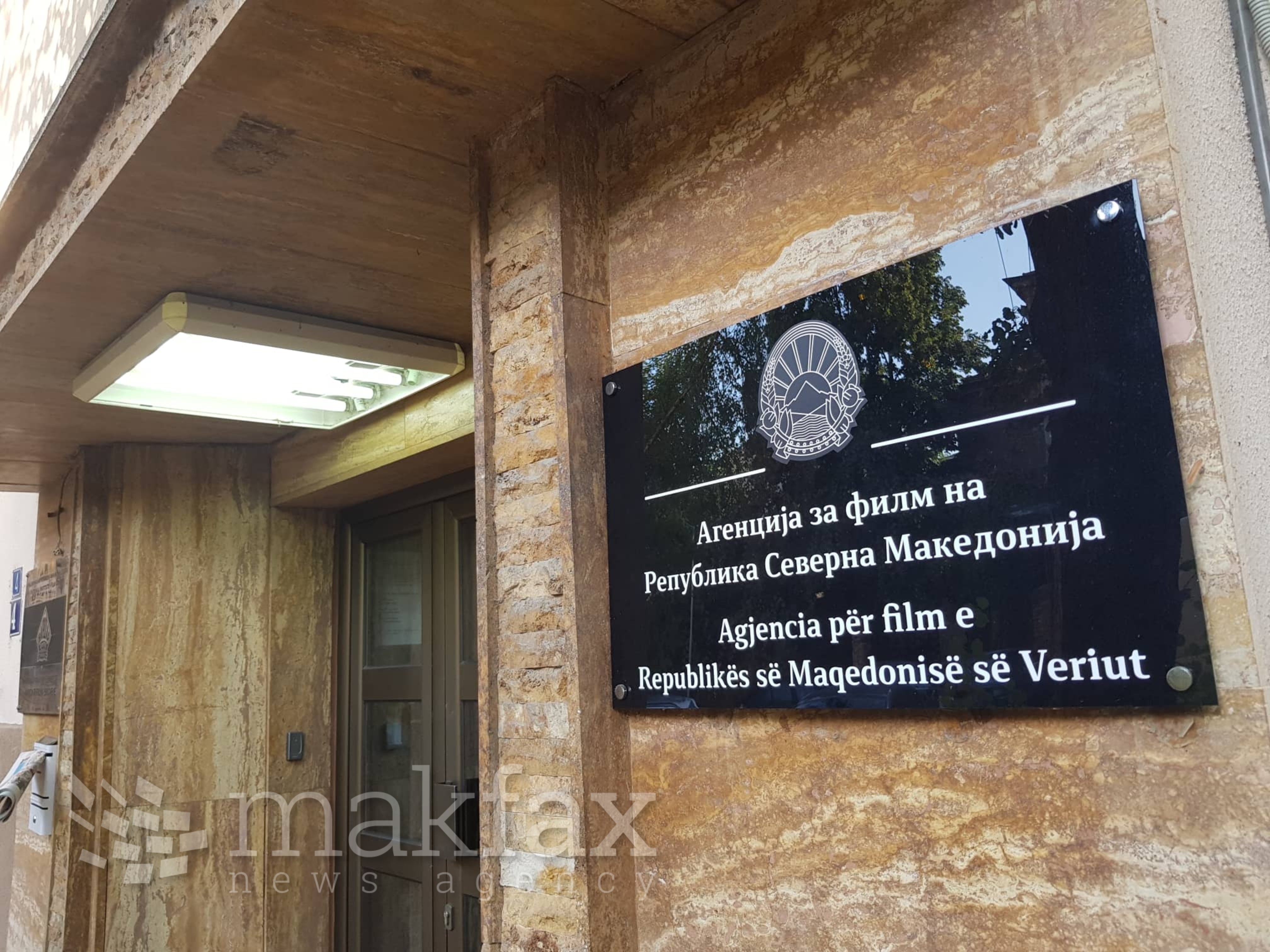 Одржувањето на паневропскиот настан Ден на младата публика, во кој нашата земја зема учество веќе шеста година по ред, овој пат ќе се одвива во виртуелен формат.
Поради глобалната пандемија на Ковид-19, Европската филмска академија, која е организатор на настанот, извести дека, за жал, мора да се откажат сите кинопроекции што беа планирани да се одржат во 40 европски земји на 26 април.
"Денот на младата публика оваа година ќе се одржи во потполно виртуелен формат и на овој начин на младата публика од Европа повторно ќе ѝ се овозможи гледање одлични филмски остварувања. Иако со ништо не може да се спореди искуството на гледање филм во киносала во друштво на други љубители на филмската уметност, во оваа ситуација најважно е да се спречи ширењето на вирусот", порача Европската филмска академија.
На 26 април 100-ина деца на возраст од 12 до 14 години од неколку основни училишта од Скопје, заедно со своите врсници од другите европски земји, ќе се приклучат онлајн од своите домови за да ги проследат 3-те номинирани европски филма наменети за младата публика. На овој начин тие ќе бидат дел од меѓународното жири, кое ќе одлучи кој филм ќе ја понесе наградата од младата публика (EFA Young Audeience Award), која е официјална категорија во рамките на Европските филмски награди во организација на Европската филмска академија.
Во трката за најдобар европски филм наменет за младата публика овој пат се филмовите: MY BROTHER CHASES DINOSAURS во режија на Стефано Чипани (Италија/Шпанија), MY EXTRAORDINARY SUMMER WITH TESS во режија на Стивен Вутерлод (Холандија/Германија), ROCCA CHANGES THE WORLD во режија на Катја Бенрад (Германија).
Покрај проследувањето на филмовите и гласањето за најдобар европски филм, преку live stream младите од 40 европски земји ќе имаат можност да комуницираат меѓу себе, но и да им поставуваат прашања на режисерите на филмовите.
Овој паневропски настан, чиј официјален домаќин е градот Ерфурт во Германија, е креиран во насока на размена на мислења на младите во Европа, поттикнување на нивната мултикултурна комуникација, запознавање и прифаќање на различностите, како и подигнување на свеста за суштествени општествено-социјални прашања во европски рамки. Овој настан низ филмскиот ракурс на младата публика ѝ овозможува да дознае повеќе за земјите во Европа, националностите, како и нивната култура и традиција.
Организатор на настанот во Скопје е Агенцијата за филм на Република Северна Македонија, која во соработка со Град Скопје учествуваат во оваа иницијатива од 2015 година.
©Makfax.com.mk Доколку преземете содржина од оваа страница, во целост сте се согласиле со нејзините Услови за користење.

Објавена книгата "Вовед во кинеската култура"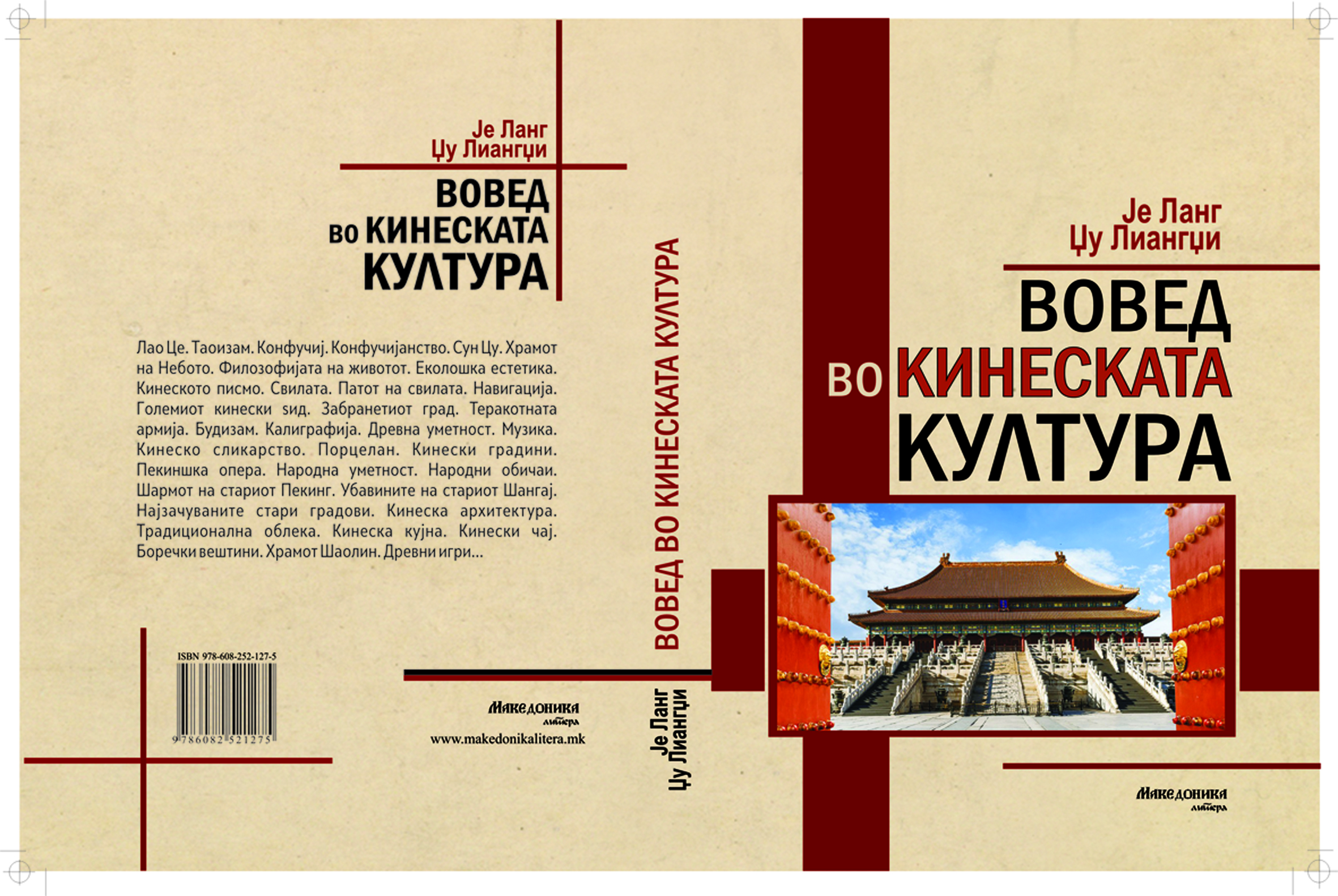 Друштвото за издавачка дејност "Македоника литера" од Скопје деновиве ја објави книгата "Вовед во кинеската култура" од кинеските автори Је Ланг и Џу Лијангџи.
Книгата претставува монографско претставување на кинеската култура – од почетоците на кинеската цивилизација и големите пронајдоци на древна Кина до денес. Во неа е даден преглед на севкупната кинеска култура, со посебен детален опис на најзначајните аспекти и на одредени уникатни карактеристики и одлики на кинеската култура.
Во 30 поглавја и со голем број илустрации во книгата се објаснуваат класичната филозофија, мудроста и религијата на Кина, креативноста и комуникацијата, уметноста и естетиката, како и нејзините народни обичаи и традиции. Книгата се фокусира на културниот дух и основните вредности демонстрирајќи го шармот на кинеската култура со атрактивни описи, како и животните ставови и естетскиот вкус на кинескиот народ и универзалните вредности содржани во кинеската култура.
Освен општото знаење, оваа книга дава детален вовед за одредени специфични особености и акценти на кинеската култура, односно духот и суштинските вредности на кинеската култура, особено оние со универзално значење овозможувајќи им на читателите да стекнат подлабоко разбирање и запознавање на суштината на кинеската култура. Темите опфатени во оваа книга се движат од древните чуда, како што се Забранетиот град, Големиот ѕид, теракотната војска и традиционалните живеалишта на обичните луѓе, па сè до трајните уметнички дела во калиграфијата, сликарството, пејзажното сликарство, градинарството, пекиншката опера, порцеланот.
Авторите се врвни познавачи на кинеската култура. Ѓе Ланг е професор по филозофија и декан на Факултетот за уметности на Универзитетот во Пекинг. Неговите главни дела се однесуваат на историјата на кинеската естетика и естетика во кинеските романи. Џи Лијангџи е професор по филозофија на Универзитетот во Пекинг. Автор е на повеќе дела за кинески уметности.
Овој монографски преглед на кинеската култура е веќе објавен на петнаесетина јазици, односно речиси на сите поголеми јазици во светот. Преводот на македонското издание од англиски јазик е на Елена Саздовска.