Десет најчести прашања и одговори за програмата "Креативна Европа медиа" на "Синедејс"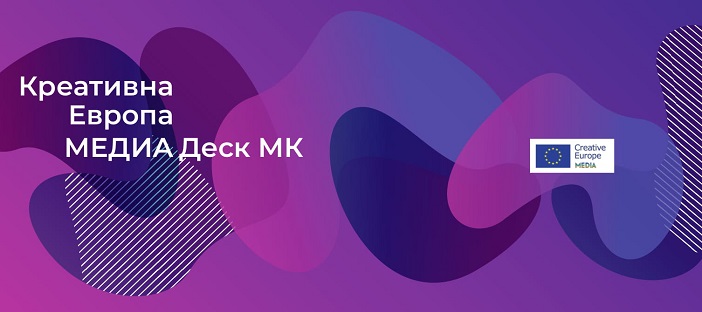 Канцелариите на "Креативна Европа" за потпрограмите Култура и Медиа во соработка со филмскиот фестивал "Синедејс" на 8 ноември во 12:00 часот во МКЦ (горно фоаје "Фросина") ќе одржат отворени презентации на тема "10 најчести прашања и одговори поврзани со новите повици на Медиа, критериумите за аплицирање, можностите за учество на тренинзи и работилници".
Во рамките на презентацијата ќе се одржи и промоција на  European film challenge 2020 , проект поддржан од "Креативна Европа" преку македонска партнерска организација "Блинк 42/21", потоа презентација на "Проекти за соработка – Креативна Европа" и  "Примери на добра пракса од потпрограма Култура: CON-FRONT: heritage, where the past meets future и Тhe Chorus Project"
Настанот е отворен за јавност и покрај претставници на аудиовизуелниот сектор и претставници од секторот култура, исто така се поканети приватните компании, фондации, општини, универзитети, студенти, невладини организации и медиуми да присуствуваат за да се запознаат со сите потенцијални можности за аплицирање на повиците кои се дел од програмата "Креативна Европа медиа".
©Makfax.com.mk Доколку преземете содржина од оваа страница, во целост сте се согласиле со нејзините Услови за користење.

Љума и Даут од "Медена земја" добитници на престижната ASC награда за најдобра кинематографија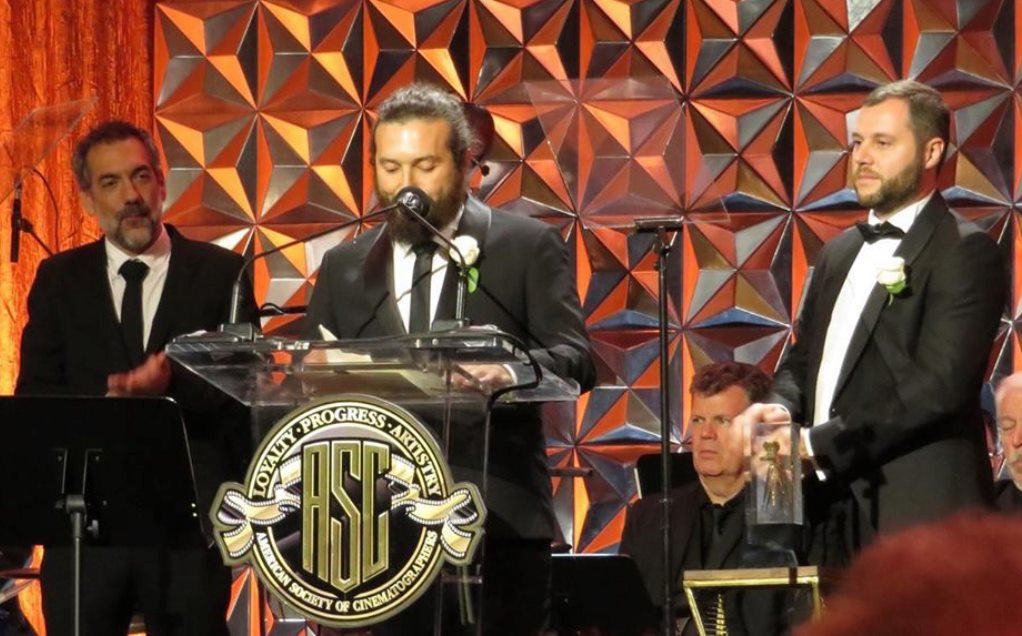 Самир Љума и Фејми Даут од "Медена земја" се добитници на наградата за најдобра кинематографија за Документарен филм на 34 доделување на ASC (The American Society of Cinematographers) наградите.
"Многу е чудно, да бидеш дел од оваа свеченост. Ова е прв пат, некој од Македонија да биде дел од оваа церемонија за доделување на најпрестижните награди", рече Фејми Даут.
"Ние сме многу возбудени, излеговме оттука со награда. Што и да кажам, ќе звучи чудно со нашиот англиски, бидејќи не можам да искажам моите емоции и благодарност до организаторите, за отворените врати на докуементарната кинематографија. Нас ни е мило што ние сме првите победници овде во оваа категорија. Чест ни е. Ако пребарате од каде доаѓаме, што работевме, тоа е одличен пример за сите кои сакаат да ја работат оваа работа, дека се е возможно. Можеш да ја земеш оваа награда ако си многу чесен и ако го сакаш тоа што го работиш, тогаш ќе се оствари и твојот сон", рече Самир Љума.
"Најважната награда што еден кинематографер може да ја посака. Благодарам ASC", напиша Љума на својот профил на "Фејсбук".
Наградата на кинематограферите им ја додели режисерот Тод Филипс кој во својата најава рече дека ова е "златно време на документарниот филм".
Македонскиот филм "Медена земја" е во трката за претстојните оскари во две категории – за најдобар документарен филм и за најдобар странски филм.
По победата на американскиот фестивал "Санденс" лани, "Медена земја" освои голем број награди, номинaција за европски Оскар, а имаше и одлични критики од најреномираните филмски критичари и медиуми.
Документарниот филм "Медена земја" е во режија на Љубомир Стефанов и Тамара Котевска. Филмот е во продукција на Атанас Георгиев, кој е и монтажер, а кинематографијата е на Фејми Даут и Самир Љума.