"Исцелител" ќе се прикажува и во Прилеп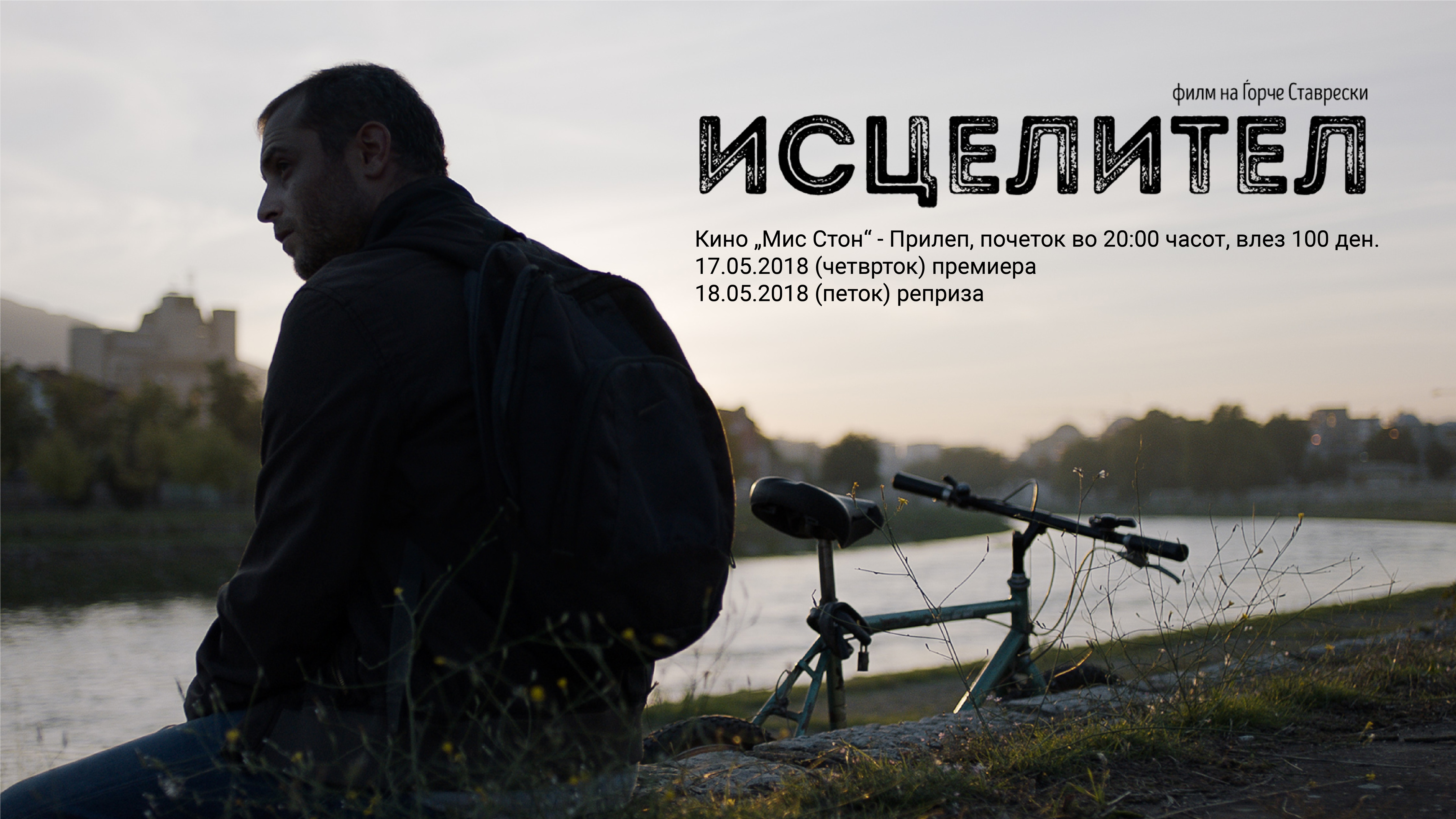 В четврток, 17 мај, од 20 часот вo киното "Мис Стон" премиерно ќе се прикаже филмот "Исцелител". Репризата е в петок во 20 часот. Блетите се по цена од 100 денари. Ако има интерес, филмот ќе се прикажува и следните денови.
По шестмесечната успешна фестивалска турнеја на филмот "Исцелител" на светските филмски фестивали, филмот ќе се прикажува и во Прилеп, во кино "Мис Стон". "Исцелител" од својата премиера на 9 ноември досега, за само шест месеци, се прикажуваше на 23 светски филмски фестивали, од кои два беа од А категорија. Филмот освои 9 меѓународни награди, меѓу кои 5 беа за најдобар филм. "Исцелител" е прв македонски филм добитник на награда на филмскиот фестивал во Солун во 58-годишното постоење на фестивалот. Тој е добитник и на наградите за најдобар филм во Санта Барбара, САД; Бергамо Филм Митинг, Италија; Филмскиот фестивал во Обањ, Франција, и на фестивалот Let's CEE во Виена.
"Исцелител" беше прикажан на три филмски фестивали во САД, исто толку во Индија, на најголемиот фестивал во Иран, на еден од најголемите фестивали во Кина, на фестивал во Колумбија, на престижниот "Црни ноќи" во Естонија и на многу други европски филмски фестивали. За филмот бравурозни рецензии објавија неколку од најзначајните светски филмски списанија меѓу кои и Variety, "Хиливуд репортер", "Скрин дејли" и Senses of Cinema, но и значајни балкански и македонски списанија.
Главните улоги во "Исцелител"ги толкуваат: Благој Веселинов и Анастас Тановски, а останатите улоги: Аксел Мехмет, Димe Илиев, Александар Микиќ, Мирослав Петковиќ, Симона Димковска и други. Автори на музиката се Бранислав Николов, Пеце Трајковски-Брада и Гоце Јованоски, директор на фотографија е Дејан Димески, монтажер Мартин Иванов, а сценарист, режисер и продуцент е Ѓорче Ставрески. Филмот е во продукција на "Фрагмент филм" од Скопје.
©Makfax.com.mk Доколку преземете содржина од оваа страница, во целост сте се согласиле со нејзините Услови за користење.

Промоција на книгата "Во потрага по Роберт Џонсон" на Питер Гуралник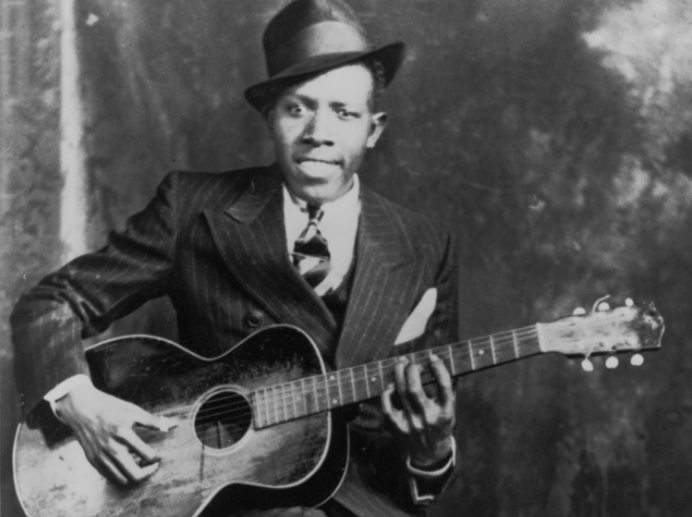 На 22 февруари, со почеток во 20 часот, во Клуб-ресторанот МКЦ ќе се одржи промоција на музичката биографија "Во потрага по Роберт Џонсон" на американскиот автор Питер Гуралник, а во издание на издавачката куќа "Авант прес" од Скопје.
Роберт Џонсон е еден од најпознатите и сигурно најславниот меѓу сите рурални блузери. Како што вели популарната легенда за него, тој си ја продал својата душа на ѓаволот една ноќ на некој крстопат во Мисисипи во замена за вештини за свирење гитара. Веројатно неговата музика и свирење им се чинеле толку недостижни и како да не се од овој свет, поради што за него се плеткале приказни за спогодбата што била направена. Џонсон бил фантом кој талкал по САД каде што настапувал по разни фарми, клубови, ресторани, веселби, без многу да се знае за него. За време на својот краток, но бурен и динамичен живот, сè што оставил зад себе се снимени 29 песни и многу митови и легенди.
За многумина, тој е најголемиот блузер на сите времиња, односно се смета за таков од страна на модерната популарна култура. Со самото тоа тој си обезбедил свое место во пантеонот на музичките легенди, но неговото влијание било огромно и не било ограничено на блузот, туку допрело до сите популарни жанрови денес, повеќе од која било друга блуз фигура. Од неговата музика, покрај блуз музичари кои ги свиреле неговите песни како Мади Вотерс, Елмор Џејмс, Хаулин Вулф и многу други, негови песни се снимени и од плејада популарни рок-музичари од Ролинг Стоунси, Ерик Клептон, Лед Цепелин, Ред хот чили пеперс, Боб Дилан, Питер Грин, Касандра Вилсон, Дорс, Вајт страјпс.
Од времето кога починал на 27 години во 1938 г., разни колекционери и луѓе трагале по информации и сведоштва за неговиот живот и музика. Питер Гуралник е еден од тие кои трагале по неговата оставштина и своите искуства ги ставил во оваа книга. Гуралник е еден од најпознатите американски музички автори и историчари со книги кaкo Last Train to Memphis: The Rise of Elvis Presley, Dream Boogie: The Triumph of Sam Cooke, Sweet Soul Music: Rhythm and Blues and the Southern Dream of Freedom и многу други. Соработувал и со режисерот Мартин Скорсезе на неговиот серијал документарни филмови за блуз музиката.
Преводот на книгата е на Ненад Георгиевски, а промотор на промоцијата ќе биде архитектот, фотограф и колекционер на музика, Ангел Ситновски. На промоцијата ќе настапи и познатото блуз дуо In the Mood во чиј репертоар се застапени многу од песните на Џонсон.