Концерт на Лиза Џерард на 8 октомври во Македонската филхармонија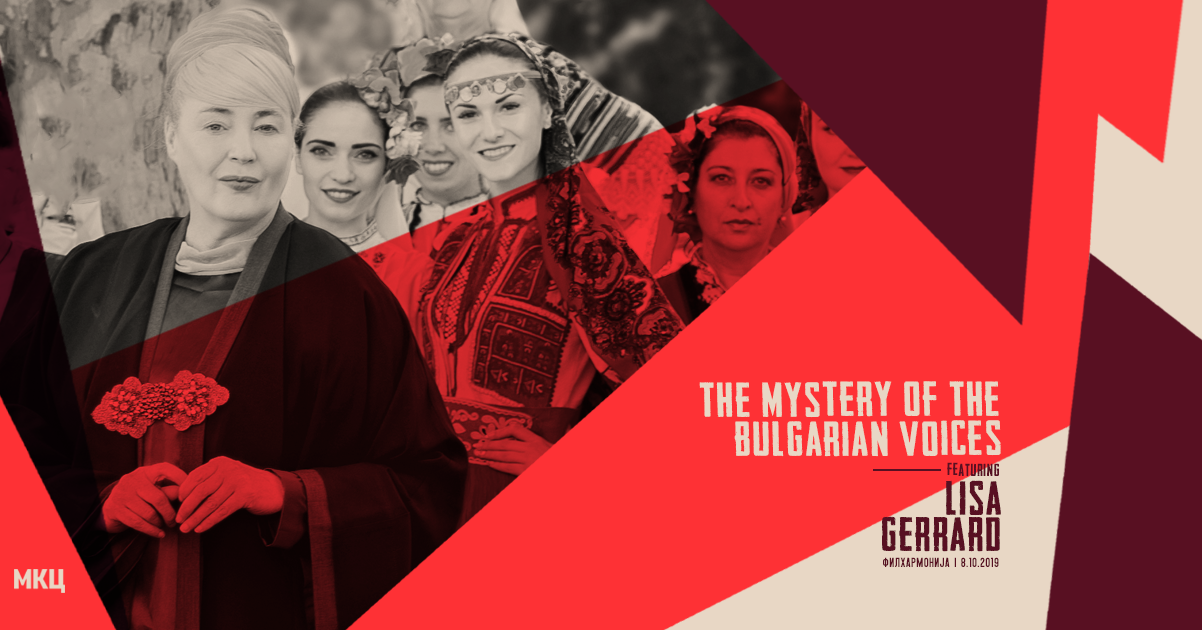 Австралиската пејачка Лиза Џерард на 8 октомври ќе одржи концерт во Македонската филхармонија. Билетите се пуштени во продажба, од кои првите 300 се за цена од 1.000 денари.
Лиза Џерард е родена и живее во Австралија, каде што и ја започнува својата кариера пред речиси 40 години. Прилично експерименталната постпанк-музичка сцена на крајот на 70-тите во Мелбурн ја спојува со Brendan Perry, со кој во 1981 го создаваат уникатниот проект Dead Can Dance, кој опстојува и денес со неколку креативни прекини.
Во професионалната биографија на Лиза Џерард се впишани неколку соло проекти, како и музика за филм, на кои таа се потпишува и како авторка, но и како изведувачка. Така, за музиката за епскиот спектакл "Гладијатор", таа и композиторот Ханц Цимер беа наградени со "Златен глобус".
Лиза Џерард ќе настапи со женскиот хор од соседна Бугарија, добитничките на престижната награда "Греми", The Mystery Of The Bulgarian Voices.
©Makfax.com.mk Доколку преземете содржина од оваа страница, во целост сте се согласиле со нејзините Услови за користење.

Зографска-Беличанец: Купивме локација во Охрид за да бидеме поблиску до Охридско лето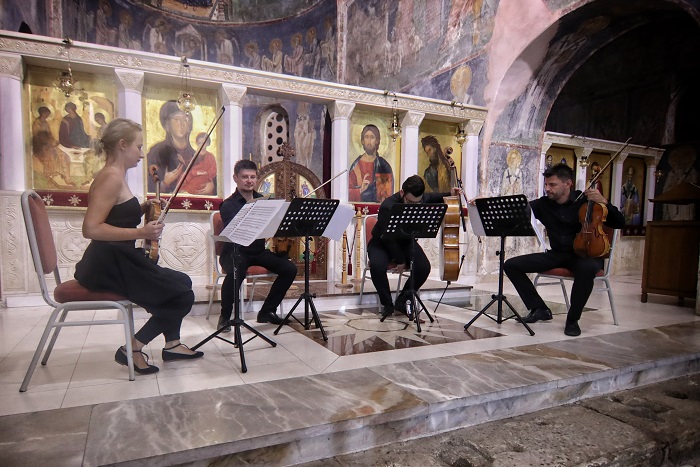 Музичката програма на годинешното 59. издание на Охридско лето беше заокружена вчеравечер со авторски концерт на великанот на македонската класична музика, композиторот Томислав Зографски, со што и фестивалот се вклучи во одбележувањето на големиот јубилеј, 85 години од неговото раѓање.
На подиумот во црквата "Света Софија", каде што во текот на изминатите 40 фестивалски вечери се одржа најголемиот дел од концертите на класична музика, синоќа настапија македонските уметници – флејтистката Билјана Камчева, кларинетистот Ристо Ѓоревски, Марјан Милошевски на фагот, пијанистите Марија Ѓошевска, Елена Атанасовска-Илиевска, Марија Вршкова и Даница Стојанова, гудачкиот квартет "Зографски", како и баритонот Горан Начевски.
Извонредната македонска пијанистка Даница Стојанова ја изведе една од најголемите и најизведувани композиции на Томислав Зографски – "Суита за соло пијано", што ја има на својот репертоар и кога настапува на концерти во странство.
"Ние, македонските уметници, синоќа ги изведовме капиталните дела на Зографски, кои, секако, ги имаме изведувано и надвор од границите на нашата држава. Како што можеше да се чуе од публиката и аплаузите, имавме прекрасен концерт и пријатна атмосфера. Јас лично ја изведов 'Суитата за соло пијано' од Зографски, која како дело е едно од најизведуваните и најслатки негови композиции, но е доста комплексна. Се разбира, голема е одговорноста да се настапува на ваков тип концерти каде што немате свој целовечерен момент, туку само неколку минути за да покажете сè што умеете. Се надевам дека ние го покажавме она што го чувствуваме за музиката на Зографски и јас сум особено среќна што ми се укажа таа можност", вели пијанистката Стојанова.
Даница Стојанова денес е една од најреномираните професорки по пијано и камерна музика во средното училиште ДМБУЦ "Илија Николовски-Луј", каде што постигнува високи резултати со своите ученици на државната и меѓународната сцена.
"Македонското творештво е застапено на сите мои концерти. Тоа стана моја програмска традиција. Имаме прекрасно македонско класично творештво и морам да кажам дека во текот на последните 10 години настапувам во Европа и Азија и имам фантастичен приод на македонските автори. Се разбира, тоа им го пренесувам и на моите ученици", додава Стојанова.
Помеѓу публиката, која синоќа го проследи концертот со дела од Томислав Зографски, беа и сопругата на композиторот, Панда Зографска-Беличанец, како и нивните ќерки.
"Ние како семејство и фондација решивме целата оваа година да го одбележуваме јубилејот, 85 години од раѓањето на Зографски, затоа што ова е висок јубилеј и сметавме дека со повеќе настани во текот на целата година ќе биде поинтересно и за публиката. Многу сум задоволна од концертот на Охридско лето затоа што тој уште како многу млад беше вклучен во фестивалот", вели Зографска-Беличанец.
Сопругата на Зографски со години е дел од публиката на фестивалот Охридско лето, но се присети и на фестивалските изданија кога заедно со композиторот доаѓале во Охрид токму за фестивалот.
"Зографски е врзан за Охридско лето уште од најраниот творечки период, уште од 1965 година, кога на петгодишниот јубилеј на фестивалот, заедно со маестро Ловро Маточиќ, ја изведе неговата 'Фантазија Корале'. Во оваа пригода ќе откријам нешто што досега никогаш не сум го обелоденила. И локацијата што ја купивме во 1967 година во Охрид ја избравме за да се биде на Охридско лето. Зографски имаше намера и пијанино да донесе тука, но, за жал, не дочека. Но, најважно е да се слави неговата музика. Секогаш велам дека е најважно да се изведуваат и Зографски и македонската музика, а времето ќе си ја оценува вредноста. Меѓутоа, мора да се слуша. Јас им сугерирам и на нашите уметници што одат во странство, редовно да ставааат домашно дело на репертоарот. Како публиката надвор поинаку ќе чуе за нашата музика. Во нашата музика има нешто специфично што им е ново на странците", додава Панда Зографска-Беличанец.
Зографски е еден од основоположниците на македонската композиторска школа и автор на повеќе од 150 дела. Томислав Зографски претставува значајна алка во создавањето на современиот македонски композиторски израз не само поради неговиот личен опус туку и поради влијанието што го имал во создавањето нови млади композитори преку неговата педагошка дејност на Факултетот за музичка уметност, каде што бил декан и продекан.
Неговите дела се изведувани во САД, Русија, Јужна Америка, Мексико, Австралија, Нов Зеланд, Шведска, Грција, Шпанија, Франција, Литванија, Грузија,Украина, Велика Британија, Италија, како и во поранешна Југославија.