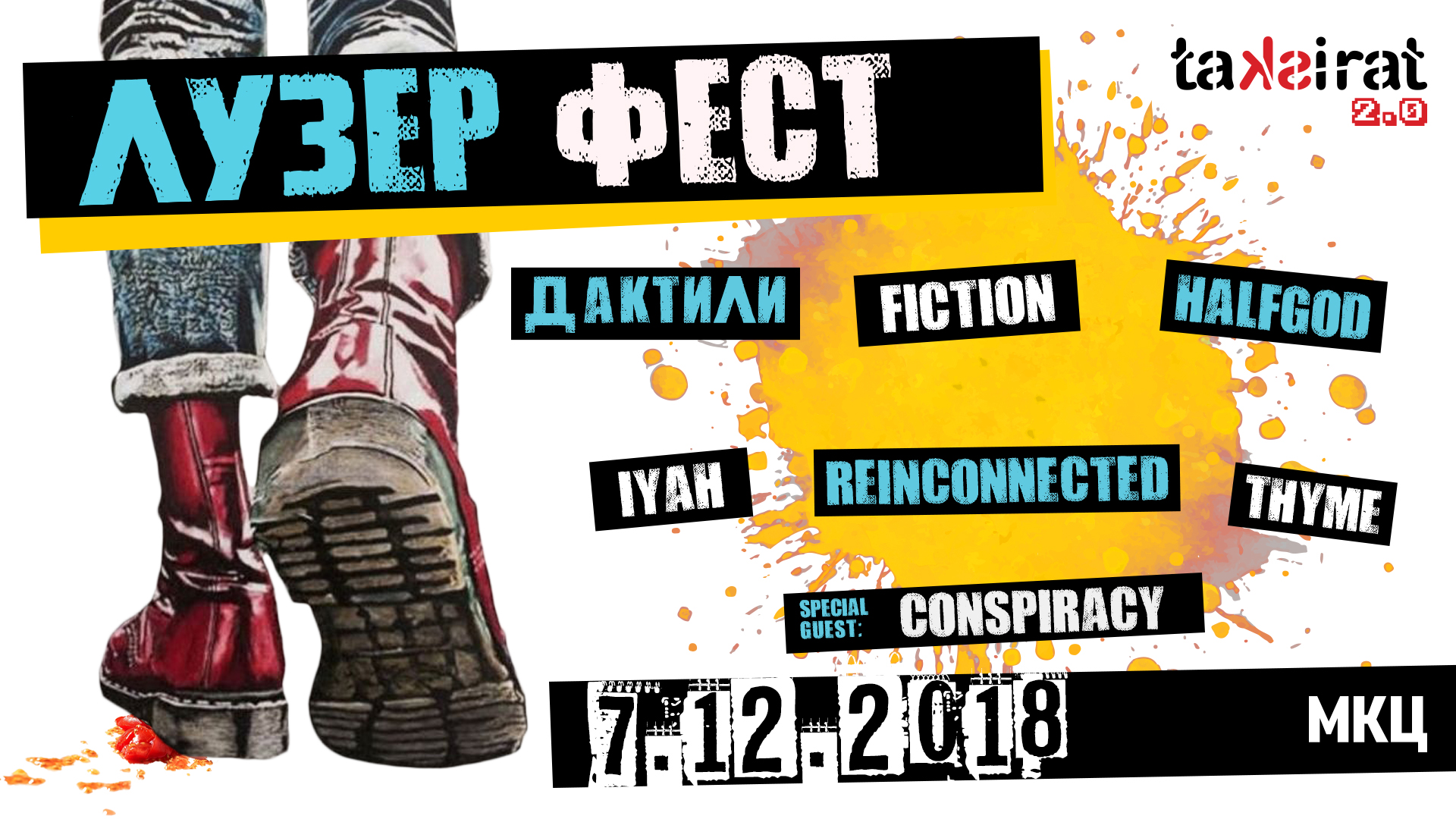 Пред големата финална прослава, вечерва, е и последниот настан од офф-програмата на "Таксират 20", најдругарскиот "Лузер-фест", кој го става акцентот на најновите домашни имиња што допрва ќе ја освојуваат музичката сцена. Во МКЦ како финалисти на овој настан ќе настапат Halfgod од Кичево, Reinconnected од Охрид, "Дактили" од Струмица и скопските Fiction, Thyme и Iyah. Специјални гости со настап за промоција на нивниот албум првенец е ланскиот победник Conspiracy! Билетите со симболична цена од 100 денари се достапни само на билетарница МКЦ, а тие воедно се и гласачко ливче со кои публиката заедно со гласовите од жирито ќе го избере новиот победник на "Лузер-фест".
Одбележувањето на 20. јубилеј почна со концерт на Kraftwerk во февруари, потоа ги видовме Laibach, Gogol Bordello, Manu Caho, Inner Circle, Akua Naru, Peter Bence, Lord Of The Dance во Скопје и само во изминатите 7 дена повеќе од 30 концертни настапи во официјалната програма што почна со ПИН-музичката конференција, и тоа со најуспешното издание досега на кое Скопје беше местото за поврзување на европската музичка индустрија. И веќе имаме концерти што со сигурност се запишуваат во мемоарите на музичките вљубеници, но и на култните изведувачи, како историски моменти, а меѓу нив д-р Неле Карајлиќ, Страјк, Киборг, At the gates, Рамбо Амадеус со дури два распродадени настапа и последниот во низата, вчерашниот феноменален настап на "Киборг".
©Makfax.com.mk Доколку преземете содржина од оваа страница, во целост сте се согласиле со нејзините Услови за користење.

Солистички концерт на обоистот Васил Атанасов во Полска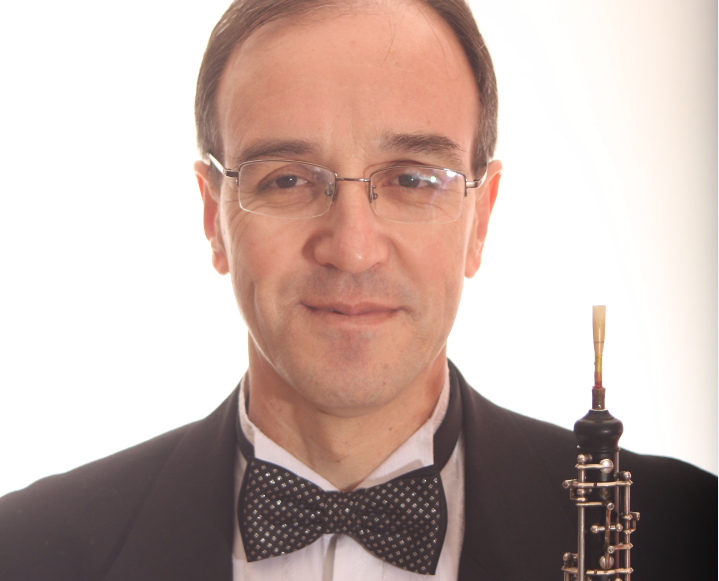 Утре, на 18 мај, обоистот Васил Атанасов ќе настапи на 26. Меѓународен музички фестивал Tarnow 2019 во Полска.
Атанасов ќе одржи целовечерен солистички настап заедно со неговиот колега Тодор Светиев, кој ќе го придружува на пијано.
На програмата ќе бидат изведени дела од Скарлати, Сен Санс, Жан Филип Рамо, Бонзон, Колин, како и композиција од македонскиот композитор Стојан Стојков.
Атанасов е мaкедонски врвен и познат уметник кој со својата обоа ги пренесе високите уметнички вредности од македонската култура и уметност во Европа и светот. Добитник е на голем број награди и признанија како: Златна лира – највисоко признание на Сојузот на музичките уметници на Македонија, награда "13 Ноември", највисоко признание на Град Скопје за врвни дострели, наградата "Феникс" на општина Центар во 2003 година за врвни достигнувања во музиката, годишната награда на градот Струмица "Светите петнаесет тивериополски свештеномаченици" за 2008 година – за особени остварувања во областа на музиката, грамота и златен медал од Министерството за култура на Република Бугарија во 2012 година за развојот, популаризацијата и соработката на полето на културата.
Во еден мандат 1995-1999 година беше и директор на Македонската филхармонија со која оствари успешни концерти, премиерни изведби и неколку записи на компакт-дискови со светска музика, но и македонски автори: Б.Ивановски, Т.Прокопиев, Г.Смокварски двоен компакт-диск, турнеи во Романија, Бугарија и се смета за еден од најуспешните периоди на Македонска филхармонија.
Атанасов има настапувано во Италија, Шведска, Франција, Австрија, Германија, Полска, Португалија, Бугарија, Романија, Турција, Русија, САД, Мексико, Австралија, Северен Кипар, Јужна Кореја, Виетнам, Израел, Албанија, Србија, Словенија, Хрватска, Босна и Херцеговина, Црна Гора, Косово.
Неговите изведби трајно се запишани на една ЛП-плоча, седум солистички компакт-диска и три со камерна музика со Камерен оркестар "Скопски солисти" и два компакт-диска со Скопски дувачки квинтет.
Во моментов маестро Атанасов е прв обоист солист на Македонската филхармонија.