Од 17 до 23 декември Недела на полскиот филм во Кинотеката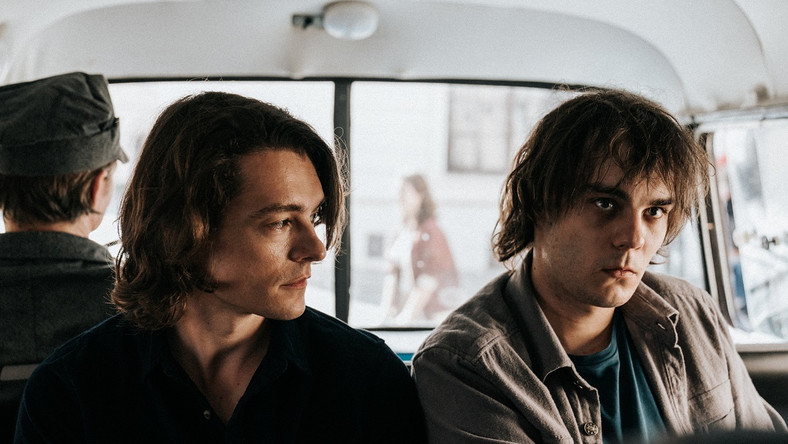 Од 17 до 23 декември во Кинотеката ќе се одржи Неделата на полскиот филм, на која ќе бидат прикажани шест филма од современата полска кинематографија. Манифестацијата е во организација на Амбасадата на Република Полска и Кинотеката на Македонија и ќе биде отворена со "Не оставајте траги", филм од 2021 година на Јан Матушински, полски кандидат за наградата "Оскар".
Еколошки тероризам обвиенкан со мистеријата на трилер-жанрот, воената состојба во Полска во почетокот на осумдесеттите години на минатиот век и бруталниот однос кон неистомислениците на тогашната комунистичка власт, потрагата по Бога на алтернативен начин, предрасудите на црквата, бракот и семејството, сето тоа – со љубовта некаде помеѓу, се темите на шесте наслови на кинотечната програма, кои ветуваат дека ќе допрат до интересите и вкусовите на секој филмофил.
Авторите на филмовите се Агњешка Холанд (Agnieszka Holland), Јан Матушински (Jan P. Matuszynski), Јан Комаса (Jan Komasa), Малгоржата Шумовска (Malgorzata Szumowska), Марија Садовска (Maria Sadowska) и Томаш Василевски (Tomasz Wasilewski) и ако се земе предвид периодот во кој се продуцирани нивните филмови – последниве пет години – тогаш претставувањето на современата полска кинематографија во овој случај е повеќе од репрезентативно, велат организаторите.
Наградите што ги имаат добиено овие наслови на филмските фестивали во светот се изразени во трицифрени бројки. Три од авторите во оваа репрезентативна селекција се жени, но филмовите на Холанд, Шумовска и на Садовска докажуваат дека ним воопшто не им е потребна некоја политика на родова еднаквост бидејќи квалитетот на нивните дела говори повеќе од сите стратегии.
Во изборот на оваа Недела на полскиот филм се "Траги" (Spoor/Pokot) на Агњешка Холанд, "Не оставајте траги" (Zeby nie bylo sladów / Leave No Traces) на Јан Матушински, "Тело Христово" (Boze Cialo / Corpus Christi) на Јан Комаса, "Обединетите Држави на љубовта" (Zjednoczone Stany Miłości / United States of Love) на Томаш Василевски, "Уметноста на љубовта": Приказна за Михалина Вислоцка (Sztuka kochania: Historia Michaliny Wislockiej / The Art of Loving: Story of Michalina Wislocka) на Марија Садовска и ЛИЦЕ (Twarz / Mug) на Малгоржата Шумовска.
©Makfax.com.mk Доколку преземете содржина од оваа страница, во целост сте се согласиле со нејзините Услови за користење.

Објавени три книги од серијалот за генијалниот детектив Шерлок Холмс од Артур Конан Дојл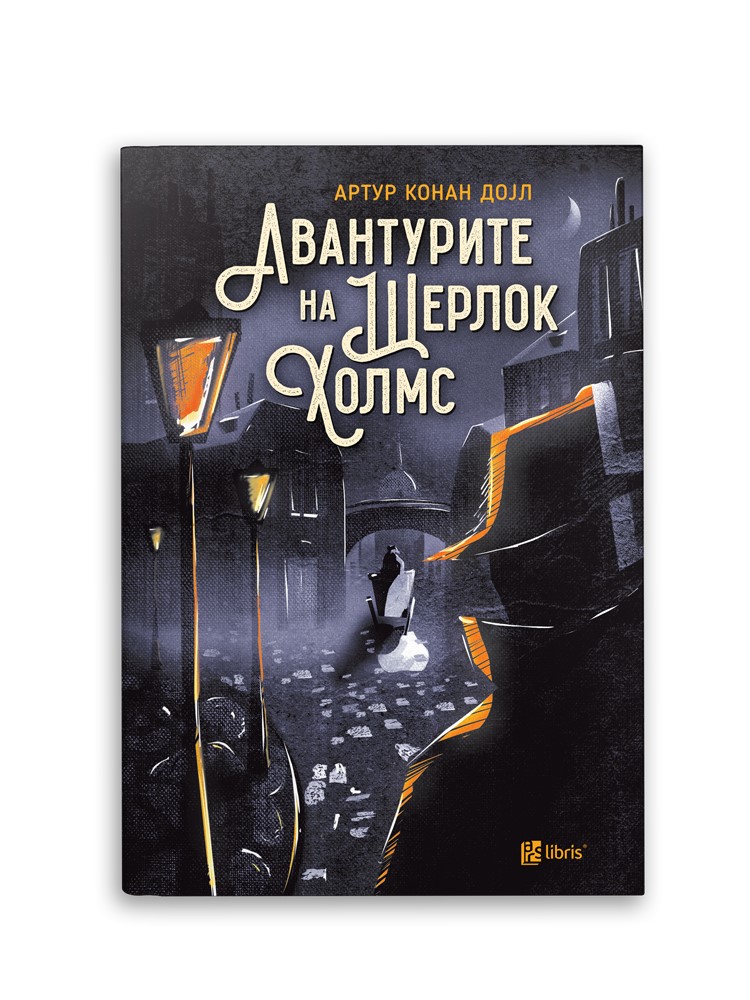 Три значајни книги од книжевниот серијал за генијалниот детектив Шерлок Холмс од Артур Конан Дојл излегоа од печат на македонски јазик, во издание на "Арс Либрис", дел од "Арс Ламина – публикации". Станува збор за: "Студија во скарлетна боја", "Авантурите на Шерлок Холмс" и "Баскервилскиот пес", кои веќе се достапни во сите книжарници на "Литература.мк" и онлајн преку www.literatura.mk.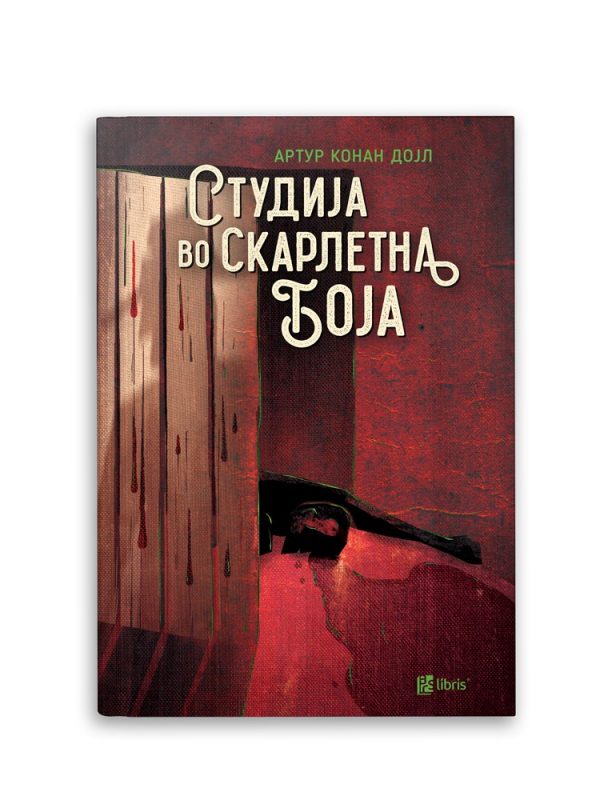 Артур Конан Дојл (22 мај 1859 година, Единбург, Шкотска – 7 јули 1930, Минстид, Англија) е шкотски писател најпознат по детективските приказни за Шерлок Холмс, што се сметани за најголема иновација на полето на криминалистичката научна фантастика. Тој е автор на историски дела, романи со научна фантастика, драми, поетски дела и реалистични дела.
Од 1876 до 1881 година, додека студирал медицина на Универзитетот во Единбург, почнал со пишување раскази. Првиот расказ го објавил на 20-годишна возраст во весникот "Чемберс Единбург журналс". Работел како лекар на брод што се движел до западна Африка. Во 1882 година отворил мала амбуланта со неговиот партнер и пријател Џорџ Бад, но соработката се покажала неуспешна и набрзо се прекинала. Затоа, Конан Дојл решил сам да отвори мала клиника во Саутси. Додека работел во својата не толку успешна работа, тој повторно почнал со пишување раскази. Негово прво позначајно дело било "Студија во скарлетна боја", каде што по првпат се појавува ликот на Шерлок Холмс.
Конан Дојл ја напишал приказната за Холмс кога имал 27 години, и тоа само за три недели. Како инспирација за создавање на ликот на Шерлок му послужил неговиот професор од факултет, Џозеф Бел, кој можел само со еден поглед да им ја дијагностицира болеста на пациентите. Подоцна, кога Радјард Киплинг му честитал на Дојл за успехот на неговиот јунак, го прашал дали се работи за неговиот стар пријател доктор Џо? Големо влијание во креирање на ликот на детективот има и фиктивниот детектив Август Дупин, кој се појавува во две новели на Едгар Алан По. Ракописот "Студија во скарлетна боја" бил одбиен од многу издавачи, додека на крајот не го прифатила една мала издавачка куќа, која дотогаш објавувала книги за кулинарство и домаќинство. Тиражот не поминал добро, а набрзо паднал и во заборав. Артур Конан Дојл напишал 56 кратки приказни, а објавил шест книги за Шерлок Холмс. Денес важи за ден од најпознатите книжевни ликови, со неколку стотици филмски и театарски изведби.
Во продолжение е содржината на првите три книги од овој серијал:
"Студија во скарлетна боја"
Романот "Студија во скарлетна боја", објавен во 1887 година, го обележува првото појавување на детективот Шерлок Холмс и неговиот помошник д-р Џон Вотсон. "Студија во скарлетна боја" е првата во низата авантури на легендарниот двоец од улицата "Бејкер", бр. 221Б.
Во една куќа во јужен Лондон лежи мртов човек: на неговото тело нема знаци на насилство, но неговото лице покажува ужас, омраза и грчевита борба за живот. На ѕидот е напишан само еден збор и напишан е со крв. Полицијата е збунета, а само еден човек во Лондон може да им помогне. Никој не би претпоставил што сè се крие зад оваа мистерија – никој, освен, сè разбира, детективот-аматер, Шерлок Холмс.
Книгата е достапна за онлајн нарачка.
"Авантурите на Шерлок Холмс"
Книгата "Авантурите на Шерлок Холмс", објавена во 1892 година, е првата збирка раскази за ненадминливиот лондонски детектив и неговиот помошник д-р Вотсон. Оваа збирка содржи некои од најпознатите раскази на Артур Конан Дојл, меѓу кои се вбројуваат "Скандал во Бохемија", "Сојузот на црвенокосите" и "Лентата со точки".
Кралот на Бохемија е уценет од својата претходна љубовница; свршеникот на една млада дама ненадејно исчезнува на денот на венчавката; црвенокос господин се наоѓа во крајно бизарна ситуација што не може да ја разбере; млада девојка е загрижена за својот живот откако сестра ѝ мистериозно умира. Само еден човек има одговор на сите овие мистерии, а тоа е секако Шерлок Холмс.
Книгата е достапна за онлајн нарачка.
"Баскервилскиот пес"
Романот "Баскервилскиот пес", првпат објавен во продолженија во 1901 година, е третиот роман за лондонскиот детектив-аматер и неговиот помошник. Заради злокобната атмосфера, таинствениот пејзаж и грозоморноста на злосторството, овој хорор-детективски роман е едно од највпечатливите достигнувања на Артур Конан Дојл и траен миленик на публиката сè до денес.
Сер Чарлс Баскервил е мртов; смртта е ненадејна, а околностите мистериозни. Жителите на Дартмур се истовремено шокирани и многу исплашени. Дали за смртта на сер Чарлс е виновен ѓаволскиот пес кој го прогонува семејството Баскервил со генерации? Истовремено се повикани новиот наследник на имотот и двоецот Холмс и д-р Вотсон. Доделена им е двојна задача: да го решат случајот и да го зачуваат животот на новиот наследник на Домот на Баскервилови, бидејќи песот – ако навистина постои – сè уште е на слобода.
Книгата е достапна за онлајн нарачка.
(ПР-текст)