Патувачкото кино на "Македокс" во Вишни, Драслајца и Пустец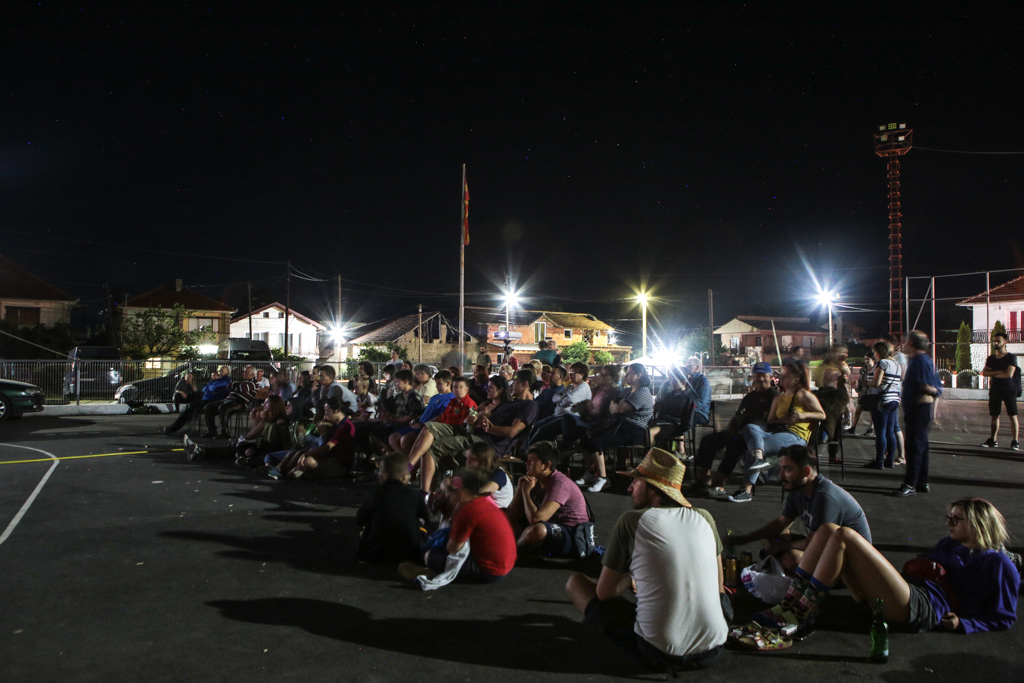 Патувачкото кино на "Македокс" во своето десетто издание досега ги одржа проекциите на креативни документарни филмови во Лабуништа, Бучимас, Вишни и Драслајца, додека во Пустец се одржа концерт на музичка група составена од Деан Шкартов (ексчлен на групите "Бадминтонс", "Клержо", "Александар Македонски"), кантавторката Ника Солде од Копер и Стив Круниќ (ексчлен на "Коцка мраз").
"Учеството во настани од овој вид, каде што давате директен придонес во ширењето на маргините на културата во области како Пустец, секогаш е предизвик за уметниците и дава замаец да бидете подобри во тоа што го работите", нагласува Деан Шкартов по настапот во Пустец.
Два дена претходно, во прекрасното планинско село Вишни, каде што третата генерација на "Докуникулци" се приклучи на Патувачкото кино на "Македокс", беше прикажан документарецот "Со љубов" (Avec l'амоур, 2017) на Илија Цветковски, додека на 6 јули во селото Драслајца беше прикажан документарниот филм "Анплагд" (2013) на српскиот автор Младен Ковачевиќ. Проекциите на Патувачкото кино редовно почнуваат со програма на анимирани филмови за деца од Док Лајпциг.
Истовремено се одвиваат сесиите на третата генерација "Докуникулци", која ја сочинуваат 12 млади од 15 до 18 години од регионот, а кои ги менторираат Петра Селишкар од "Македокс", Еол Чашку и Аријанит Џонбалај од Академијата за филм и мултимедија "Маруби" од Тирана. Проектот "Докуникулци" годинава се реализира како регионална платформа за стекнување знаења и искуства за креативната документаристика.
Паралелно со проекциите, а по повод неговото десетто издание, веќе почна да се снима документарен филм за Патувачкото кино на "Македокс". Режисер на филмот е Питер Зак од Берлин, кој се занимава со креативна документаристика од 1993 година, продуцент е Јана Цизар, која повеќе од десет години се занимава со продукција на креативни документарни филмови и живее во Берлин, снимател е Бранд Ферро од "Македокс", а снимател на звукот е Паоло Бенвинути од Италија.
Проекциите на Патувачкото кино во селата Вишни и Драслајца беа збогатени и со документарниот филм The Way of Clave, кој произлезе од проектот "Ширење на видици" (Widening the Lens). "Ширење на видици" е дел од програмите на Communities Conecting Heritageˢᵐ, кои се финансирани од Владата на САД и управувани од World Learning. Планирано е филмот да има уште една проекција, и тоа на 10 јули во Луково.
Регионалното патешествие на Патувачкото кино по бреговите на двете езера, Охридско и Преспанско, ќе продолжи на 10 јули во Луково и на 11 јули во Лин.
Патувачкото кино на "Македокс" се реализира со поддршка од македонската Агенција за филм, Амбасадата на Германија и овозможено е од Western Balkans Fund.
©Makfax.com.mk Доколку преземете содржина од оваа страница, во целост сте се согласиле со нејзините Услови за користење.

Гудачкиот квартет "Дисонанс" вечерва на "Охридско лето"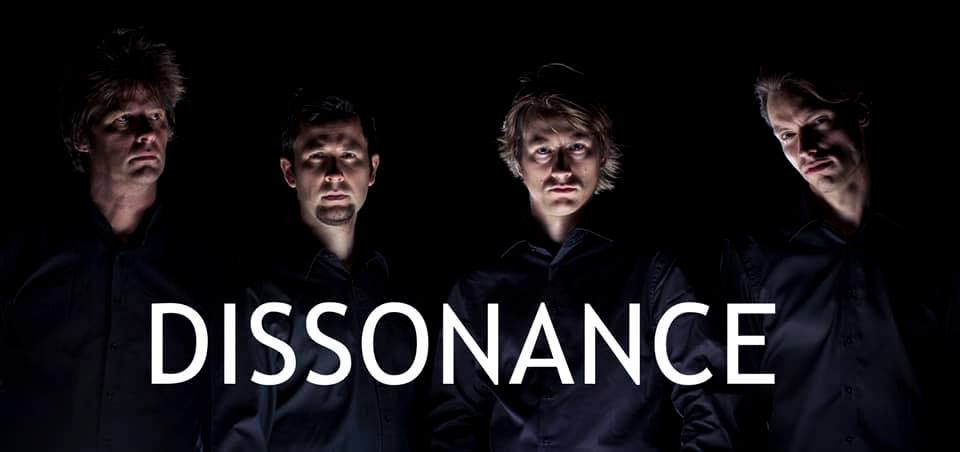 Фестивалската програма на 60-тото јубилејно издание на фестивалот "Охридско лето" продолжува вечерва со концерт на словенечкиот гудачки квартет "Дисонанс" што ќе се одржи во црквата "Света Софија" со почеток во 21 часот.
Членовите на овој музички состав "Дисонанс" за прв пат се собрале поради изведба на гудачки квартет од словенечкиот композитор Лојзе Лебич во 2014 година, премиера на делото кое било напишано 30 години порано. Изведбата на квартетот била одлично примена од стручната публика, а музичкиот критичар д-р Грегор Помпе за дневниот весник Дневник ќе напише: "Овој ад-хок составен квартет за изведба на делото од Лебич беше вистинско изненадување. Станува збор за дело кое е бескомпромисно модерно, поради што веројатно досега не се нашле домашни музичари кои би го извеле, но затоа детерминираноста на младите музичари од Словенечката филхармонија длабоко навлезе во звучните каскади и придонесе кон возбудлива изведба. Би било навистина одлично кога овие музичари би креирале постојан ансамбл". По ваквиот прием, членовите на "Дисонанс" навистина одлучиле да останат присутни на класичната музичка сцена, именувајќи го ансамблот со името на Моцартовиот гудачки квартет во C-dur, KV 465.
Од основањето, па до денес, квартетот "Дисонанс" настапува во концертното ателје на Сојузот на словенечките композитори, на Светските музички денови во 2015, на фестивалот Собошки денови во 2016, на фестивалот во Марибор, на интернационалното биенале за современа музика во Копер и др. Во соработка со италијанскиот кларинетист Микеле Марели квартетот настапува на летниот фестивал во Акви Терме, Алесандрија во 2015 година, а го реализира и проектот"Деконструиран Моцарт" во рамките на интернационалниот циклус "Симфониски гласови" во Копер. Според членовите на ансамблот, името на квартетот ја отсликува нивната тенденција покрај класичната музичка литература, посветено да изведуваат и современа музика, особено напишана од словенечки композитори.