Почина стрип-генијот Кентаро Миура, автор на манга-серијата "Берсерк"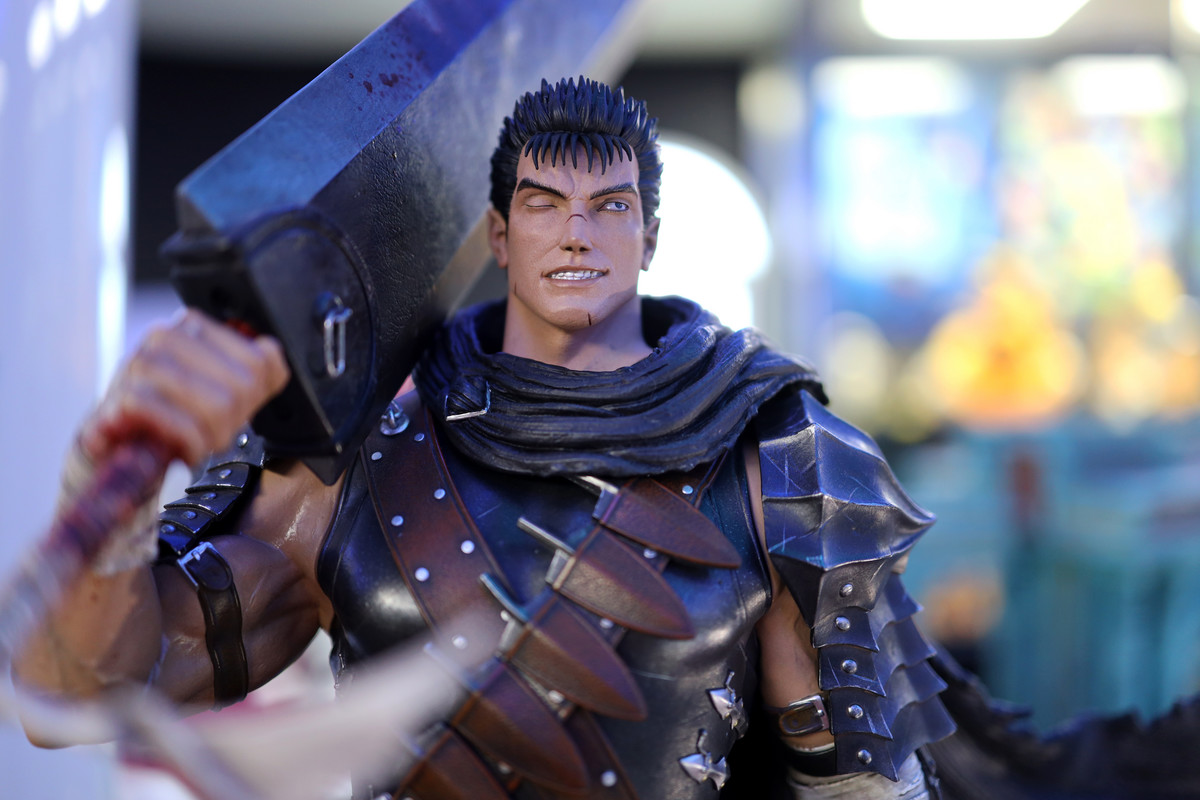 Јапонскиот стрип-автор Кентаро Миура, автор на манга-серијата "Берсерк", почина на 54-годишна возраст во Јапонија. Причината за смртта е срцев удар.
Миура е најпознат по неговата серија "Берсерк", која ја почна во 1989 година и која во продолженија излегуваше цели 32 години. За тоа време, беа продадени над педесет милиони примероци и се смета за најуспешна јапонска манга (стрип) серија.
Тажната вест за смртта на Мијура ја објави неговиот издавач Хакусенша.
Thank you for the legacy you have left us, Kentaro Miura pic.twitter.com/ikHmgKVmCx

— THE ART OF VIDEO GAMES (@VideoArtGame) May 20, 2021
Фановите ги преплавија социјалните мрежи  со објави дека жалат за неговата смрт. Тие посочуваат дека стрипот што Миура го црташе со децении им бил голема инспирација и дека веста за неговата смрт е тежок удар за нив.
We have to announce that Kentaro Miura, the author of "BERSERK", has passed away on May 6th due to acute aortic dissection. https://t.co/ZipAQTW2Vt

— ベルセルク公式ツイッター (@berserk_project) May 20, 2021
Миура беше познат по виртуозниот стил на цртање, со многу детали, како и по сложената приказна и ликовите, поради што се здоби со голем број обожаватели, иако се соочуваше со обвинувања за прикажување експлицитни физичко и сексуално насилство во стриповите.
Според "Берсерк" беа снимени три анимирани серии и беа направени популарни видеоигри за конзоли.
Серијата беше недовршена во времето на смртта на Миура и издавачот, засега, не даде информации дали друг автор ќе ја заврши.
©Makfax.com.mk Доколку преземете содржина од оваа страница, во целост сте се согласиле со нејзините Услови за користење.

Премиерно прикажување на дигитално реставрираната верзија на "Мирно лето"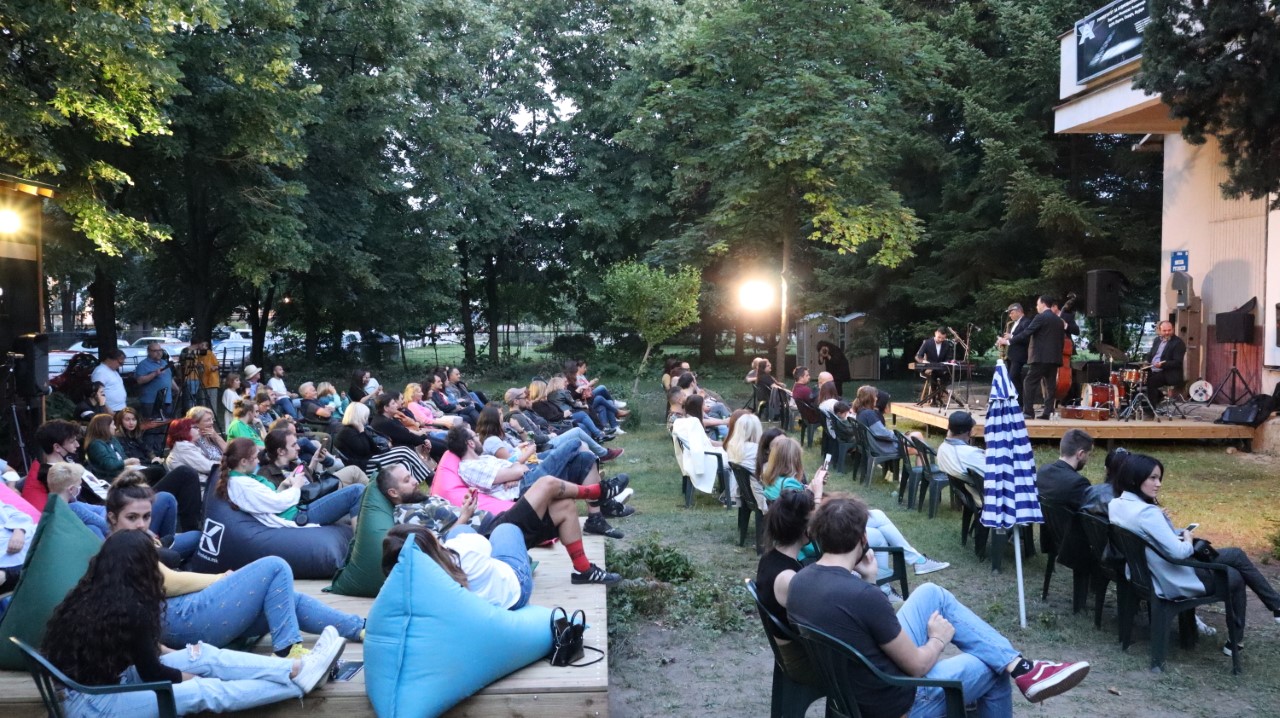 Синоќа во летното кино на Кинотеката, со свечена церемонија беше претставена дигитално реставрираната копија на македонската филмска комедија "Мирно лето" на Димитрие Рули Османли.
На летната кинотечна сцена, токму со филмот по кој таа го носи името, директорот на Кинотеката Владимир Ангелов го претстави и веќе добро познатиот проект под име "Сезона на класични филмови" (Season of Classic Films), кој веќе втора година по ред се организира од страна на Асоцијацијата на европски архиви ACE (франц: Association des Cinémathèques Européennes – ACE; анг: Association of European Cinematheques), каде што Кинотеката е членка уште од 1998 година. Во оваа ексклузивна ревија на архивски и реставрирани филмски класици вклучени се и филмските архиви од Брисел, Амстердам, Париз, Осло, Торино, Лозана, Болоња, Берн, Франкфурт, Будимпешта, Лисабон, Прага, Барселона, Даблин, како и филмските архивите од Загреб, Белград, Атина, Тирана, Софија.
"Целта на оваа иницијатива координирана од ACE и финансиски поддржана од програмата MEDIA на Европската комисија е да се доближи европското филмско наследство до публиката и да се запознае младата популација со она што за постарите претставува "филмска класика", што повеќе луѓе да погледнат што повеќе наслови од европската филмска ризница – со проекции во живо и он-лајн, со лајв стрим пренос – а филмските архиви и институции да ги споделат со светот своите реставрирани филмови", рече на почетокот на поздравната реч Ангелов.
Освен присутните гледачи кои го исполнија дворот на Кинотеката, проекцијата на "Мирно лето" можеше да се следи и он-лајн преку лајв стримингот на Фејсбук и Инстаграм профилите на Кинотеката, како и од јутјуб каналот.
Филмот "Мирно лето" нема целосни оригинални негативи, туку само позитив 35-мм копии кои останале од кино-дистрибуцијата во минатото, кои денес не се технички соодветни за проекции. Затоа тимот на Кинотеката – Игор Старделов, филмолог-советник и раководител на Архивот, Александар Трајковски, филмолог и Тихомир Кашмицовски, филмски техничар – го надгледуваа процесот на скенирање на интернегативи во 2К-резолуција, кои беа обработени од лабораторијата "Клик филм" во Загреб, Хрватска. Звукот исто така беше дигитално обновен и завршен е новиот 2K мастер, од кој сега се достапни DCP и други дигитални верзии за прикажување и архивирање.
Изминативе месеци Кинотеката редовно на своите профили на социјалните мрежи постираше линкови од проектот "Сезона на класични филмови", кои можеа бесплатно да се гледаат и тоа неколку денови по ред, збогатени со он-лајн дискусии, експериментални музички настапи како илустрации на некои од филмовите, видео-приказни за процесите на реставрација… Националните Филмски архиви/Кинотеки самостојно одлучуваат не само кој наслов ќе го прикаже во рамките на проектот, туку и со какви придружни содржини ќе го збогати искуството на гледање филмски класици.
На 16 јуни (среда) во 20 часот, Кинотеката на Македонија ќе го прикаже првиот македонски игран филм "Фросина" на Воислав Нановиќ во летното кино и он-лајн.
Проектот на европските кинотеки започна со Југословенска кинотека во декември со немиот филм ГРЕШНИЦА БЕЗ ГРЕВ (Грешница без греха, 1930) на Коста Новаковиќ, потоа следуваше проектот на Филмотеката на Валенсија (Шпанија) – САНЗ И ТАЈНИТЕ НА НЕГОВАТА УМЕТНОСТ (Sanz y el secreto de su arte, 1918) на Максимилијано Тус и Франциско Санз (Maximiliano Thous & Francisco Sanz). До крајот на јуни 22 Кинотеки, члени на ACE, ќе ги претстават класичните филмски бисери од нивните (каталогот на "Сезоната на класични филмови" можете да го симнете ТУКА).
Во духот на ведрина што веќе 60 години го емитува комедијата МИРНО ЛЕТО, публиката имаше можност да го проследи получасовниот концерт на квинтетот на пејачот Џон Илија Апелгрин, кој е и внук на актерот Илија Џувалековски, еден од главните ликови во филмот (Харалампие). Вокалистот Апелгрин, Гордан Спасовски – пијано, Кирил Туфекчиевски – контрабас, Гоце Стефковски – тапани и Кире Кузманов -алт саксофон исполнија неколку домашни и странски евергрин мелодии од втората половина на минатиот век, кога е создаван МИРНО ЛЕТО.
Ангелов ги пренесе срдечните поздрави од филмскиот сценарист и романсиер Томислав Осмални, син на Рули, а меѓу присутните беше и Димитар Рули Османли Помладиот, внукот на режисерот, како и наследниците на учесниците во МИРНО ЛЕТО.
Публиката во летното кино и гледачите на он-лајн преносот можеа да го проследат и десетминутното видео-обраќање на д-р Атанас Чупоски, филмолог-советник во Кинотеката, кој исцрпно ги запозна гледачите со историјатот на филмовите ФРОСИНА и МИРНО ЛЕТО. Со низа детали и по некоја анегдота Чупоски на гледачите им ги презентираше историските и естетските аспекти на овие пионерски наслови во македонската кинематографија.