Промоција на книга и проекција на филм на Вим Вендерс во Кинотека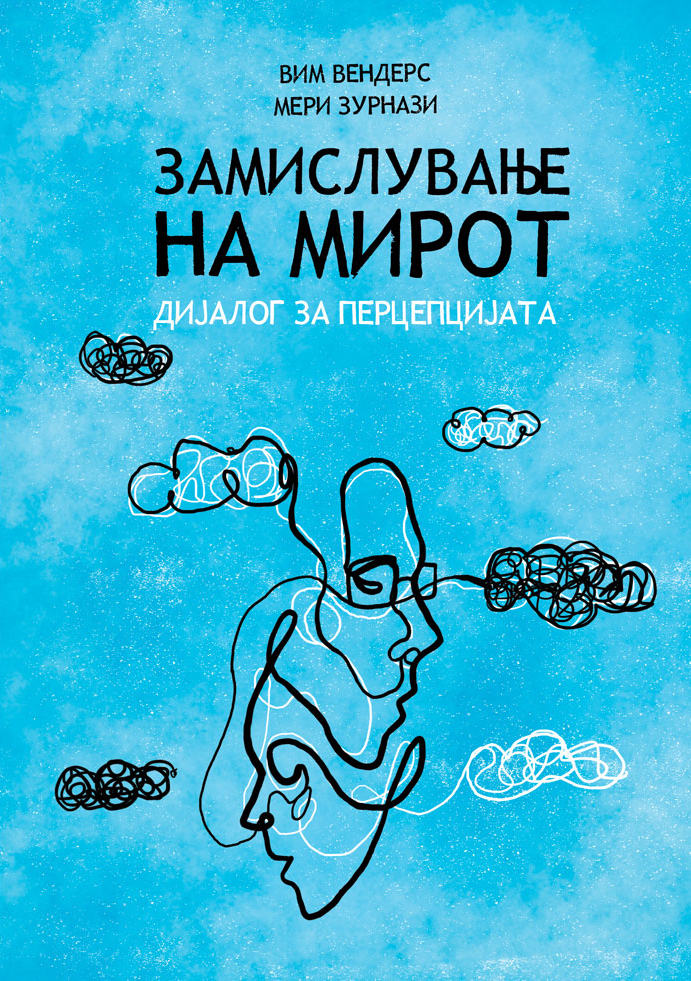 Филозофскиот филмски фестивал и Филозофското друштво на Македонија организираат промоција на македонскиот превод на книгата "Замислување на мирот: Дијалог за перцепцијата (Inventing Peace, A Dialogue on Perception)" на режисерот Вим Вендерс и проф. д-р Мери Зурнази.
Промоцијата ќе се одржи на 3 ноември (вторник) со почеток од 19 часот во Кинотеката. Промотор на книгата ќе биде проф. д-р Иван Џепароски, професор по естетика и раководител на Институтот за филозофија при Филозофскиот факултет во Скопје. Првото издание на едицијата Филмософија во издание на Филозофското друштво на Македонија е реализирано со финансиска поддршка на Агенцијата за филм. Едицијата ќе објавува дела од областа на филозофијата и естетиката на филмот, интердисциплинарни студии, од домашни и светски познати автори.
Замислување на мирот е книга напишана во два гласа, филмски режисер и професор по филозофија, кои преку нивниот дијалог за мирот го канат читателот на замислување и (ре)осмислување на мирот, давајќи му слика и глас, во свет преполн со насилни и дехуманизирачки слики во и надвор од екраните. Низ овој дијалог помеѓу филозофијата и филмот, меѓу двајца луѓе од две различни земји и два континента, меѓу две човечки суштества кои се грижат за една заедничка и хумана иднина на светот, почнуваме да ја разбираме важноста на тоа како гледаме на светот, но и улогата која филмската уметност (може да) ја има, истовремено инспирирајќи ги режисерите да се навратат на филмот како на нешто што ја зацврстува, а не избегнува стварноста (reality-enhancing vs. reality-avoiding), низ зборовите на Вендерс. Станува збор за дело кое нуди една нова и свежа перспектива, канејќи нè да влеземе во дијалог и да размислуваме за начините на кои би можеле да придонесеме кон перципирањето и креирањето на мирот преку уметноста и, поконкретно, филмот.
Вим Вендерс е германски режисер, продуцент, фотограф и писател. Неговите филмови се интернационално признати и познати, како на пример "Алис во градовите" (Alice in the Cities), "Кралеви на патот" (Kings of the Road), "Американскиот пријател" (The American Friend), "Париз, Тексас" (Paris, Texas), "Небото над Берлин" (Wings of Desire), "До крајот на светот" (Until the End of the World), "Буена виста сошл клаб" (Buena Vista Social Club) и многу други. Неговиот прогресивен 3Д филм "Пина" беше номиниран на Академските награди за Најдобар документарен филм во 2012 година. Вендерс е претседател на Европската филмска академија. Тој предава филм како професор на Универзитетот за ликовни уметности во Хамбург.
МЕРИ ЗУРНАЗИ е австралискa писателка и филозоф. Таа предава на програмата за социологија при Универзитетот Њу Саут Вејлс во Сиднеј и е автор на повеќе книги, меѓу кои и книгите "Надеж – Нови филозофии за промена" (Hope – New Philosophies for Change) и "Клучни зборови за војната: Заживување на јазикот во ера на терор" (Keywords to War: Reviving Language in an Era of Terror).
По промотивната реч на проф. д-р Џепароски, а во соработка со Кинотеката и Гете институт Скопје, ќе биде прикажан Токио-Га (Tokyo-Ga), документарен филм на Вендерс за творештвото на јапонскиот филмски великан Јасуџиро Озу. Проекцијата на филмот ќе биде бесплатна и отворена за сите посетители.
Промоцијата е поддржана од Министерството за култура и ќе биде организирана со сите постојни мерки за заштита, а публиката е потребно да носи заштитни маски.
©Makfax.com.mk Доколку преземете содржина од оваа страница, во целост сте се согласиле со нејзините Услови за користење.

Нова книга на Славчо Ковилоски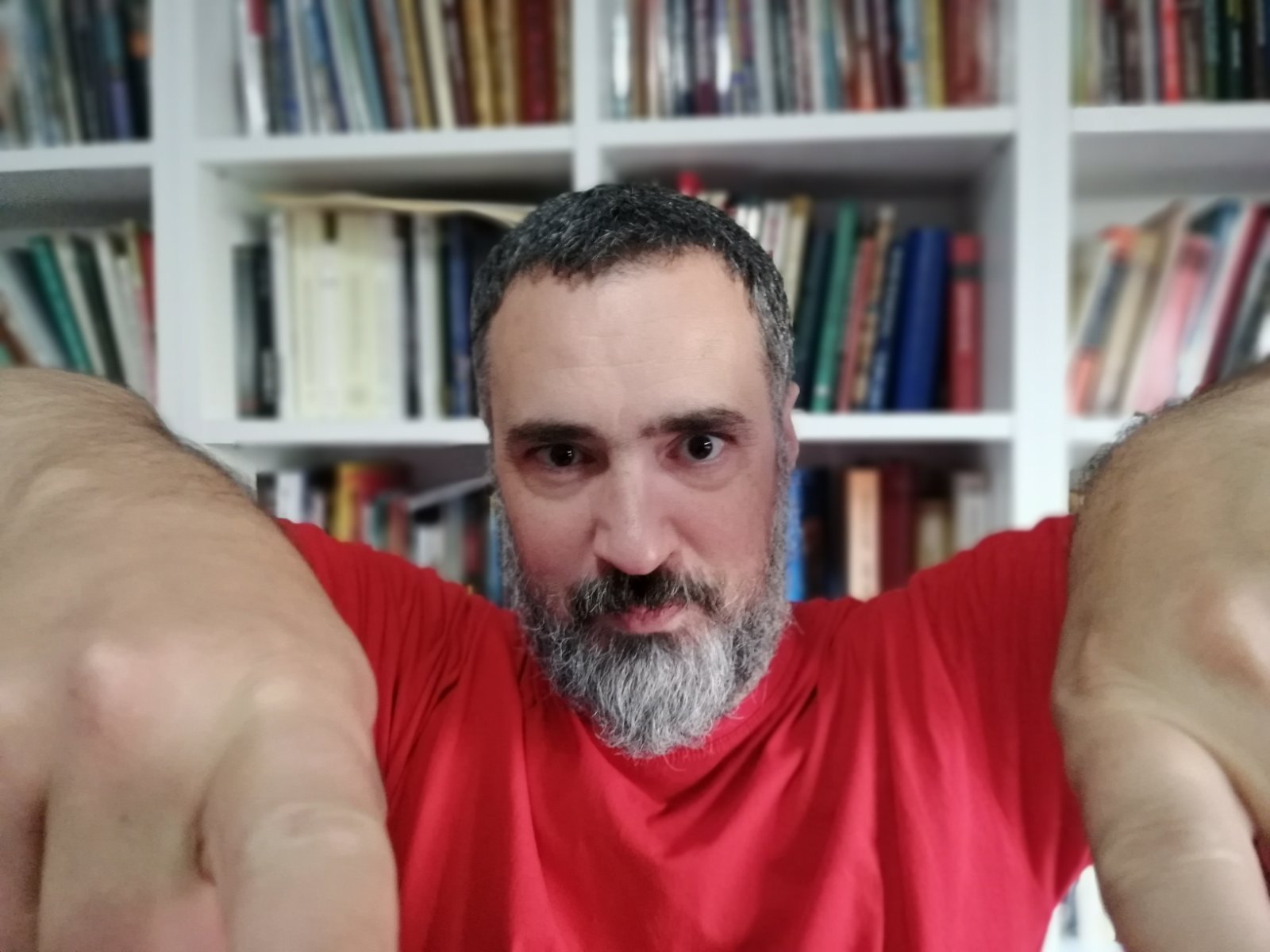 Неодамна, во издание на Книгоиздателството "Ми-Ан", излезе од печат збирката поезија "Компјутерска поезија" на Славчо Ковилоски.
Во книгата авторот ги зема добро познатите симболички, митски, фолклорни елементи, стварите од секојдневието, малите парчиња од културата и културното наследство и ги преработува, си поигрува со нив, често ги разложува на значенско ниво, за да ги организира во сопствениот поетски дискурс добивајќи притоа сосема нови ставови, светогледи, па и нови означители и означувачи. Овој пристап не секогаш е веднаш препознатлив и директен. На тој начин Ковилоски ги маскира/трансформира нормите, што неговата поезија ја прави динамична, понекогаш цинична, но секогаш читлива и провокативна. Од перформативноста на поезијата до слемот е само еден чекор.
Мотивите, инспирацијата, цитатите во оваа книга се земени од широкото подрачје на интереси на Ковилоски. Од популарната култура, преку фолклорот и секојдневниот живот, до љубовта и митот. Разградувајќи ги и повторно (поинаку) вградувајќи ги во својата поезија на иновативен и креативен начин, Ковилоски се оддалечува, значајно се оддалечува од формалноста и шаблонизирањето на стихот, создава нова, современа поезија, која бара нови изразни средства, нови форми, но, секако, и нови содржини.
Славчо Ковилоски (Скопје, 1978) е македонски поет, прозаист, книжевен историчар и културолог. Автор е на една збирка раскази ("Лоша тетка и други раскази"), една книга критика и есеистика ("Отворени страници"), две монодрами ("Синот на Волкашин" и "На Ножот"), три збирки поезија ("Сонцето повторно ќе изгрее", "Поезија во движење" и "Барутна поезија"), три романи ("Опасен сум", "Сонување" и "Синот на Кралот") и неколку монографии од областа на книжевноста, историјата и културологијата.
Член е на Друштвото на писателите на Македонија, на Хрватското книжевно друштво, на Здружението на историчарите на Република Македонија и на Друштвото за наука, култура и уметност од Прилеп. Добитник е на повеќе награди, меѓу кои и: награда за наука ("3 Ноември"), за проза ("Прозни мајстори") и за поезија ("Григор Прличев" и "Јован Котески"). Во 2018 година го добил најголемото државно признание, наградата "Гоце Делчев", за особено значајно остварување од интерес на Република Македнија од областа на науката.
Работи во Институтот за македонска литература при Универзитетот "Св. Кирил и Методиј" во Скопје.