Распродаден концертот Rock the opera, закажан и втор

Поради огромниот интерес за концертот Rock the opera, кој ќе се одржи на 12 април во Македонската филхармонија, закажан е втор концерт за наредниот ден, на 13 април, исто како и првиот, со почеток во 20:30 часот.
Билетите за вториот концерт се веќе пуштени во продажба, преку продажната мрежа на www.kupikartizase.com.
На концертот ќе бидат изведени најлегендарните рок-песни и најдобрите звуци испреплетени во одлично искуство.
Најпопуларните песни од настапите вклучуваат: Pink Floyd – Shine On You Crazy Diamond, Comfortably Numb, Echoes, Another Brick In The Wall, Deep Purple – Highway Star, Fireball, Smoke On The Water, When A Blind Man Cries, Queen – The Show Must Go On, We Are The Champions, A Kind Of Magic, Led Zeppelin – Stairway To Heaven and Kashmir, U2 – With Or Without You and Where The Streets Have No Name.
©Makfax.com.mk Доколку преземете содржина од оваа страница, во целост сте се согласиле со нејзините Услови за користење.

Концерт и мастер-клас со тромбонистот на Џејмс Браун, легендарниот Фред Весли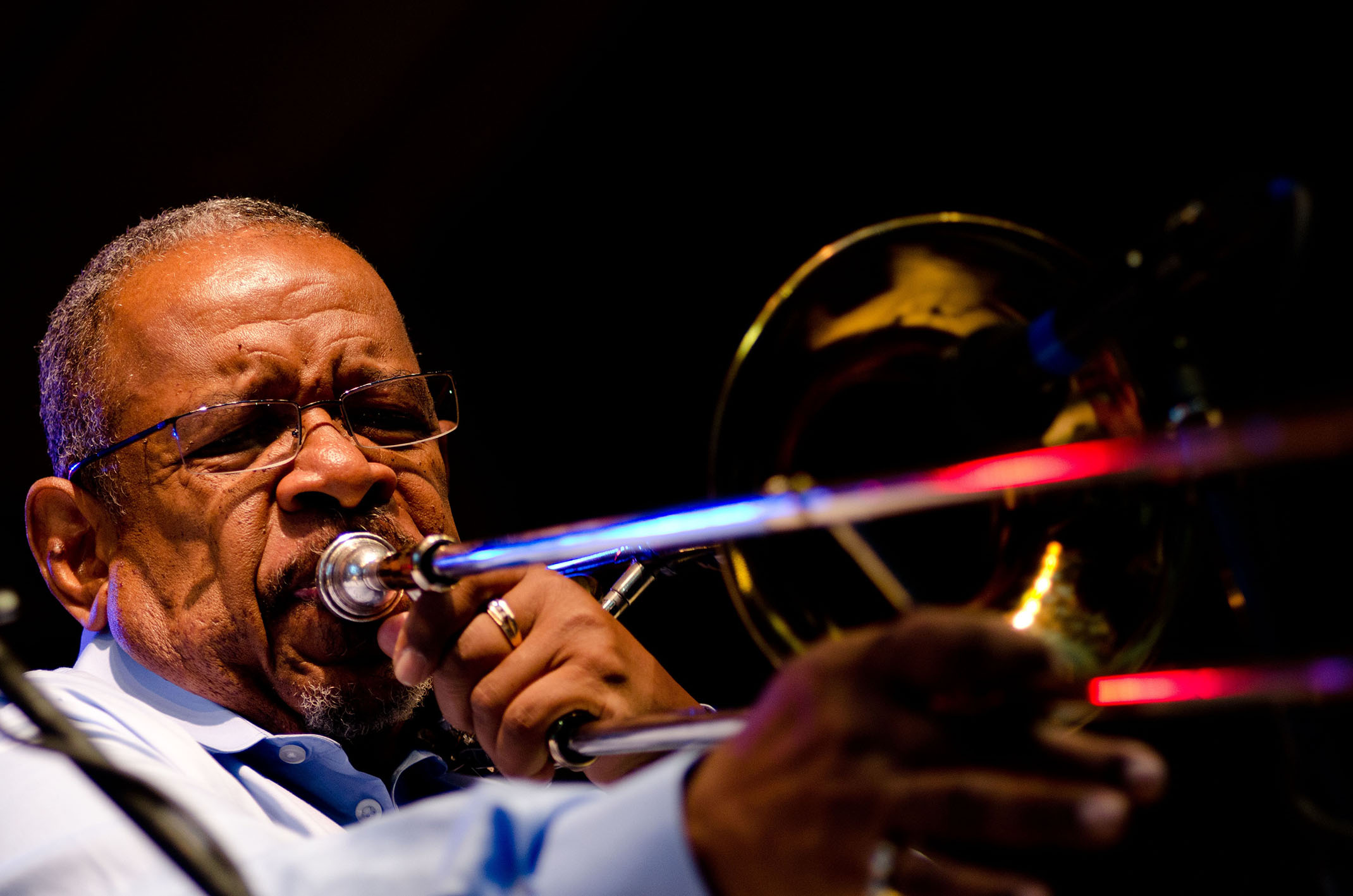 Славниот музичар, тромбонистот Фред Весли, денеска пристигнува во Скопје и уште вечерва, со почеток во 19 часот, во скопското кафуле "Брик ит", кое е лоцирано покрај реката Вардар, веднаш до "Парк хотел&спа" ќе одржи двочасовен мастер-клас за сите оние што се заинтересирани. Покрај него, присутни ќе бидат и членовите на неговото трио Fred Wesley Generation Trio. Организаторите оваа средба повеќе ја најавуваат како meet and greet со легендарниот тромбонист. Ова е единствена и неповторлива можност неговите искрени поклоници да се сретнат со оваа ѕвезда. Бројот на учесници е ограничен, а повеќе информации за овој настан има на фејсбук-страницата на "3 гонга".
Утревечер, 26 март, со почеток во 20 часот, во ноќниот клуб "Станица 26", Весли со своето трио ќе одржи целовечерен концерт. Настанот е во организација на "3 Ггнга" и Funky Fresh, локална поддршка Гоце&Чваре.
Неговото трио е конекција на неколку генерации. Легендарниот Весли наполни 75 години, италијанскиот продиџи на клавијатури Леонардо Коради има само 25 години, а тапанарот од триото, Тони Меч, има 45 години. Тројца музичари, кои првично пред повеќе години се собраа да му оддадат почит на легендарниот џез-музичар Џими Смит, но нешто "кликна" меѓу нив и тие продолжија како трио да настапуват понатаму заедно сè до денес. Нивната музика е производ на талентот и огромното искуство на Весли, звук обоен со уникатни влијанија вклучувајќи и африкански ритми и електронски звуци.
Фред Весли ја почна својата кариера како тинејџер тромбонист на Ајк и Тина Тарнер. Подоцна, во 1968 година, на легендарниот Џејмс Браун му стана музички аранжер, тромбонист и главен компизитор. Соработката со Браун го направи Весли најпознатниот тромбонист на светот, кој хируршки прецизно го дефинира јазикот на фанкот. Тој успеа да го издигне фанкот на сосема ново ниво. Нивната соработка траеше сè до 1975 година. Во годините потоа тој музицира со многу познати артисти и бендови, меѓу кои и Parliament – Funkadelic и со Bootsy's Rubber Band. Фред има снимено дузина соло албуми, култни песни, кои се дел од многу наградени документарни филмови, тој е дел од многу книги за фанкот и со години организира мастер-клас насекаде во светот. Билетите за концертот се достапни преку мрежите на kupikartizase.com и karti.com.mk.