"Фауст го трча плебејскиот круг" од Стефан Марковски објавена на англиски јазик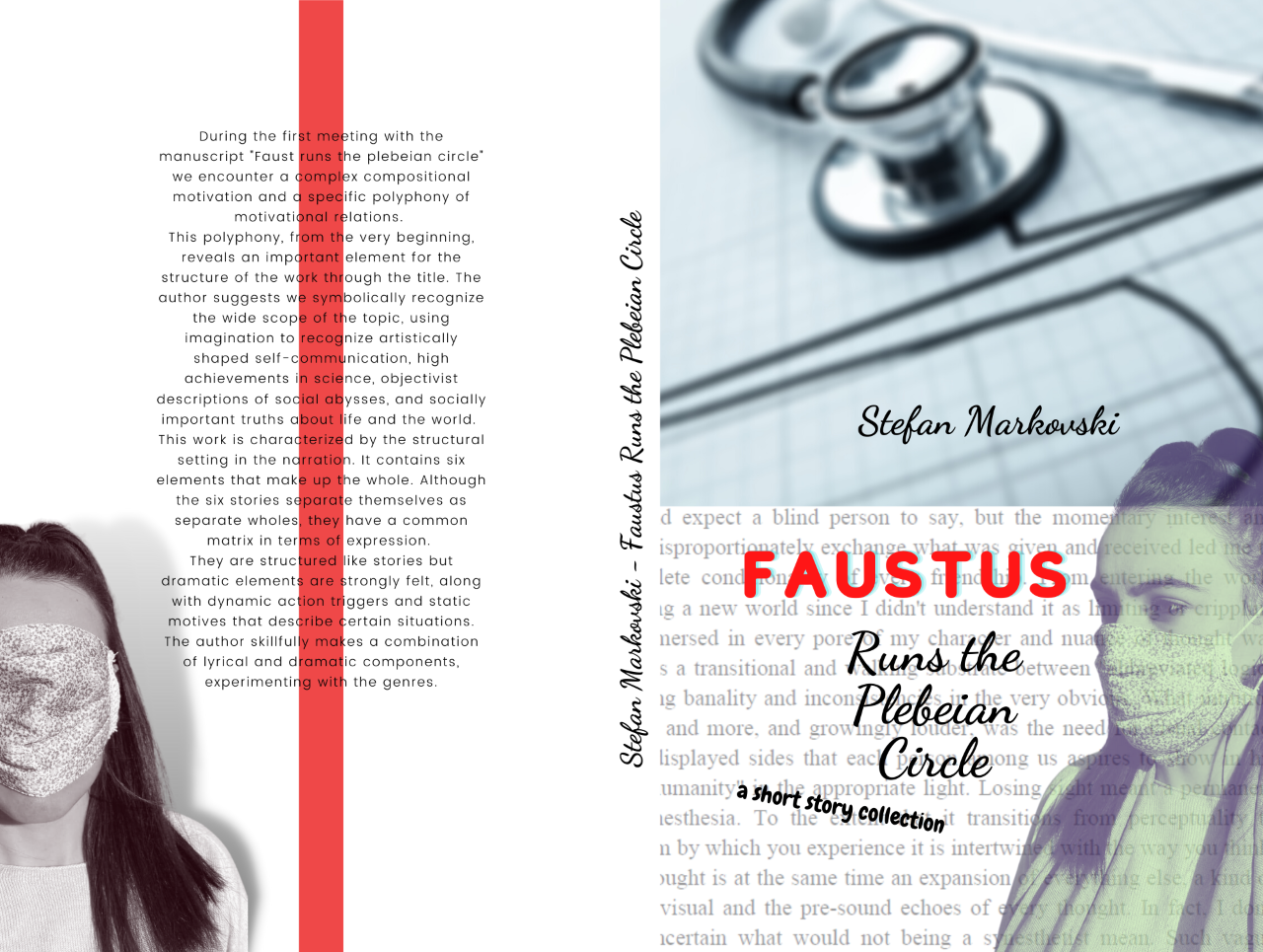 Збирката раскази "Фауст го трча плебејскиот круг" (Faustus Runs the Plebeian Circle) од Стефан Марковски деновиве беше објавена на англиски јазик на сајтот Амазон, каде што е достапна во "Киндл" и печатена верзија во тврдо и меко издание.
Збирката раскази по промотивна цена е дистрибуирана и на повеќе книжевни платформи, како Barnes and Noble, Vivlio, Apple Books, Thalia, Kobo, Booktopia, Weltbild, Paagman, Ibs, Indigo и други.
На македонски јазик книгата, која инкорпорира 6 приказни, како добитник на наградата "Книжевен круг за проза за 2020" беше објавена минатата година во издание на Друштвото на писатели Битолски книжевен круг.
Ова е четврта книга од Марковски на англиски јазик достапна на е-платформите за продажба на книги, по романите "Анатомија на бумбарот" и "Еретички писма", како и поетскиот избор "Ветена земја".
©Makfax.com.mk Доколку преземете содржина од оваа страница, во целост сте се согласиле со нејзините Услови за користење.

Прва книжарница на тркала – нов концепт на промовирање книжевни вредности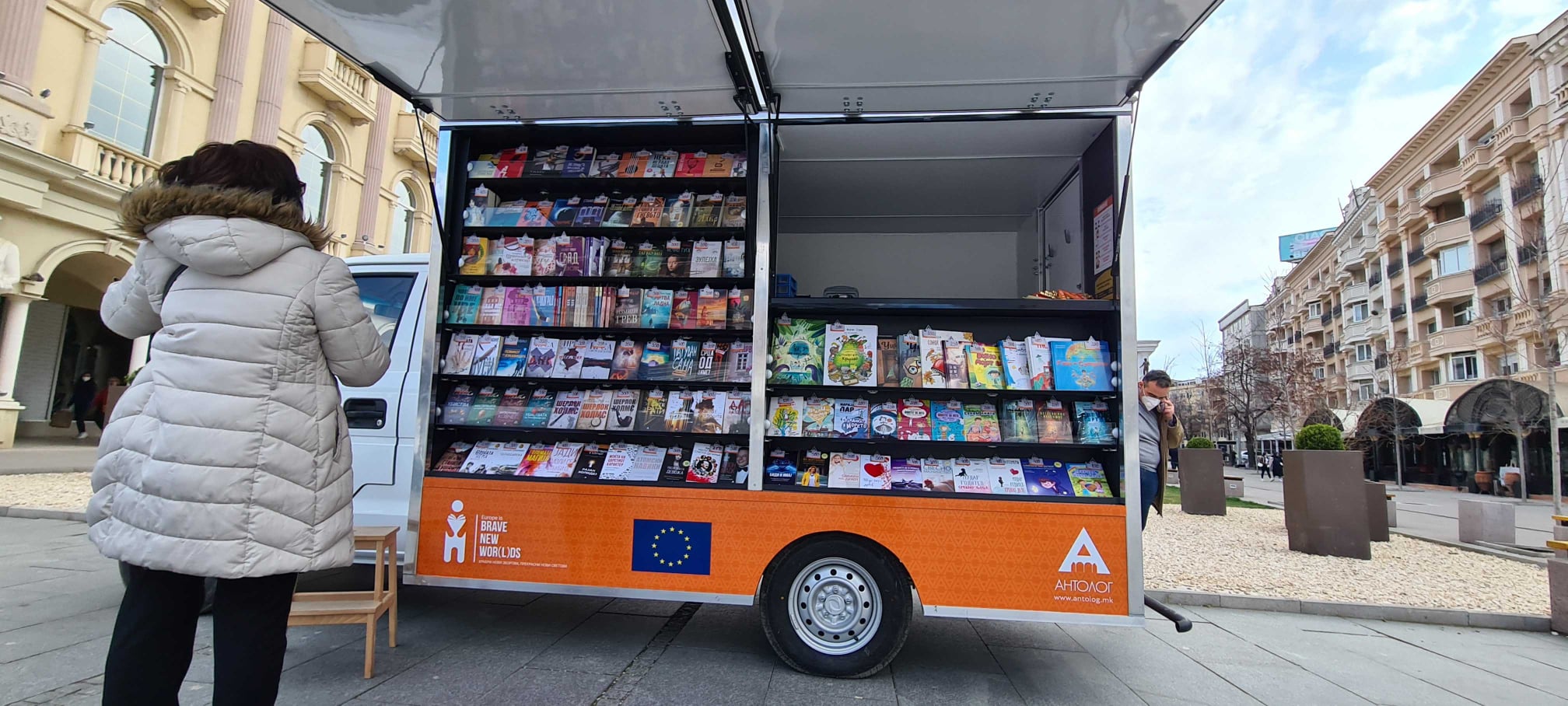 Издавачката куќа "Антолог" од Скопје со големо задоволство објавува дека е побогата за уште една книжарница, но овој пат книжарница на тркала – сосема нов и иновативен концепт, кој ги подигна на друго ниво достапноста на книгите и културата на купување книги.
Новата подвижна книжарница на "Антолог" официјално почнa со работа на 17 март на плоштадот Македонија, а потоа ќе ја менува својата локација низ целата држава доближувајќи ги сите најактуелни наслови и автори, дури и на најнеочекуваните места.
"Одамна размислувавме за можноста што повеќе да ги доближиме книгите до нашите читатели што секојдневно нè следат и нè поддржуваат, особено во оние места каде што, за жал, бројот на книжарниците и достапноста на книгите се на многу ниско ниво. Оваа нова и иновативна книжарница на тркала е следната приказна што ја испишуваме и на која особено се гордееме. Атрактивната книжарница ќе патува низ целата земја за да биде што поблиску до книгољупците, задржувајќи го сепак оригиналниот уметнички концепт по кој како бренд сме препознатливи. Покрај богатиот асортиман на домашна и преводна литература за сите возрасти, идејата е и да прерасне во атракција што ќе обединува книжевни настани, промоции, средби и гостувања на автори", велат од "Антолог" и додаваат: "На нашата интернет-страница, како и на нашите профили на друштвените мрежи, редовно ќе ги објавуваме програмата на книжарницата на тркала и локациите на кои таа може да се најде во моментот. Исто така, со оглед дека целта на оваа книжарница е да ги исполнува желбите на читателите – секојдневно ќе бидеме отворени за предлози на места што треба да ги посетиме следни".
Во новата книжарница на тркала на "Антолог" ќе бидат достапни огромен број наслови од поновата продукција на оваа издавачка куќа, а само во оваа книжарница ќе може да се набават и три најнови изданија, тукушто излезени од печатница: долгоочекуваната "Умешноста да ја креирате вашата реалност" на Ана Бучевиќ, новата книга "Мечкоград" од мегапопуларниот автор Фредрик Бакман, како и емотивниот роман "Измиен грев" од Сара Омар.