Шпански филмови, српски документарци и евергрини се дел од ноемвриската програма во Кинотеката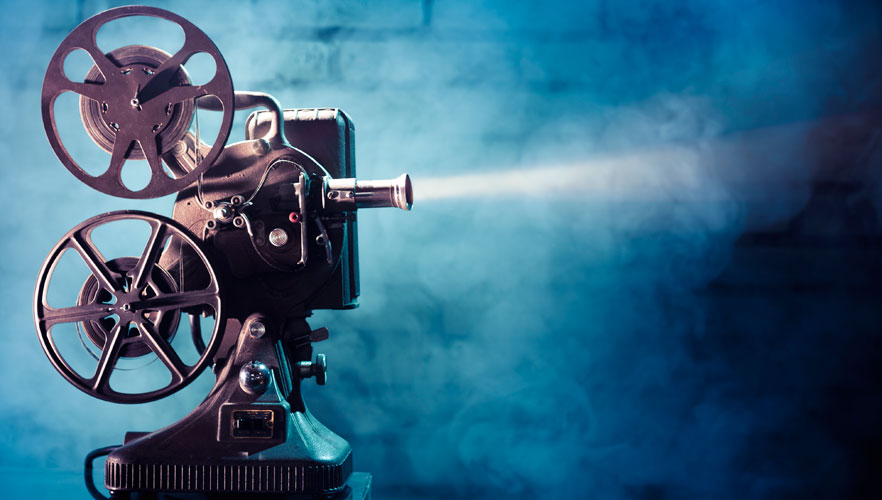 Филмот "Тома" на Драган Бјелогрлиќ, динамична сторија за животот и доживувањата на легендарниот пејач Тома Здравковиќ, како и секој вистински филмски хит на Балканот веќе исфрли неколку реплики кои стекнуваат култен статус со неверојатна брзина. Една од нив гласи "Ти не ја избираш публиката, публиката те избира тебе!", изречена од пејачката Силвана Арменулиќ, наменета за својот колега Тома. И, секако, "Тома" го имаме на почетокот на ноемвриската програма во Кинотеката.
Како со песните, така и со филмовите: публиката секогаш ги избира, одлучува кои ѝ се омилени, кои ќе ги гледа и неколкупати. И филмовите и песните понекогаш стекнуваат статус на евергрини (evergreen) минувајќи ги ситото на временската дистанца од две, пет, десет, дваесет, педесет години, но и судот на разните вкусови.
Ноемвриската програма во Кинотеката содржи некоку такви евергрин-филмови за сите времиња. Неделата на шпански филм содржи токму такви наслови. Изборот на седумте филма на оваа манифестација, која веќе е традиционална на кинотечната програма, претставува мешавина од тематски преокупации на авторите од неколку генерации, во кои доминира добро познатата медитеранска атмосфера, во која се натопени семејните и личните трагедии.
Документарниот филм ОМЕГА () на Хервасио Иглесијас, Жозе Санчез-Монтес (Gervasio Iglesias, José Sánchez-Montes) на необичен начин ги спојува поезијата на Леонард Коен и Федерико Гарсија Лорка со огнениот ритам на фламенкото. ДУХОТ НА ПЧЕЛНАТА КОШНИЦА (El espíritu de la colmena/The Spirit of the Beehive) на Виктор Ерис (Víctor Erice), ДЕВЕТ ПИСМА ЗА БЕРТА (Nueve cartas a Berta/Nine Letters to Bertha) на Базилио Мартин Патино (Basilio Martín Patino), НАЦИОНАЛНО НАСЛЕДСТВО (Patrimonio Nacional/National Heritage) и РАКЕТАТА ОД КАЛАБУЧ (Calabuch/The Rocket From Calabuch) на Луис Гарсија Берланга (Luis García Berlanga) внимателно ја сецираат најголемата рана на шпанското општество, четириесетгодишната диктатура на Франциско Франко. Тие рани можеби се залечени, но ангажираните филмски автори се тие што имаат задача да покажуваат на лузните што едно општество ги носи.
На Неделата на шпанскиот филм ќе ги видиме и социјалната драма "Невините светци" (Los Santos Inocente/The Holy Innocents) на Марио Камус (Mario Camus), како и женското писмо на авторката Исијар Бојаин (Icíar Bollaín) – порано и одлична и популарна актерка – во МАТАХАРИС (Mataharis).
Крајот на ноемвриската програма е резервиран за четири документарни наслови од современата српска кинематографија. Се работи за двата документарни долгометражни филма на Горан Радовановиќ (Goran Radovanović), ЧЕКАЈЌИ ГО ХАНДКЕ (Čekajući Handkea/Waiting for Handke) и СЛУЧАЈОТ МАКАВЕЕВ ИЛИ ПРОЦЕС ВО КИНОСАЛАТА (Случај Макавејев или процес у биоскопској сали/The Makavejev Case or Trial in a Movie Theater), како и двата краткометражни документарци на авторскиот двоец Милан Киќевац, Бошко Милосављевиќ (Милан Кићевац, Бошко Милосављевић), УЧИТЕЛОТ ОД ДРИМКОЛ (Učitelj iz Drimkola/A teacher from Drimkol) и СЕЛИДБИТЕ ВЕЧНО ПРОДОЛЖУВААТ (Seobe se nastavljaju večno/Migrations continue forever).
©Makfax.com.mk Доколку преземете содржина од оваа страница, во целост сте се согласиле со нејзините Услови за користење.

"Злосторникот" на авторот Даниел Петровски на сцената во Дом на АРМ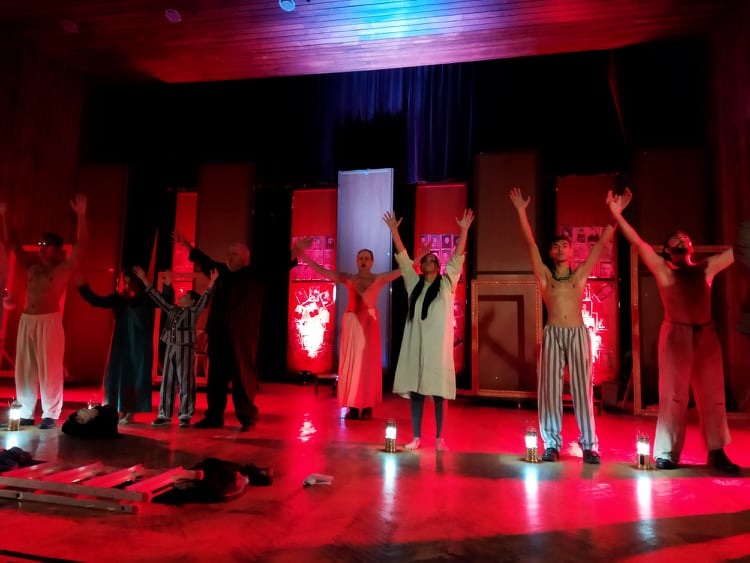 Вчера во Дом на АРМ беше поставена театарската претставата "Злосторникот" од автор и режија Даниел Петровски.
Публиката за миг се наврати на времето од Втората светска војна, кога Ромите беа затворени и измачувани во логорите Јасеновац и Аушвиц.
Во претставата учествуваа вкупно 14 актери, меѓу кои и овогодишниот лауреат и голема звезда на македонскиот филм Северџан Бајрам.
Иако претставата разработувала тематика од пред 80 години, сепак, режисерот поставил театарски симболи користејќи ја практиката на Брехт и Станиславки, за сегашната ситуација во која се наоѓа ромската заедница.
Актерите пренесоа силна порака за единство и сплотеност на заедницата во борбата против дискриминацијата и антициганизмот.
Претставата е продуцирана од Асоцијација Романо Ило со соработка со Н.У. Филмски центар Вардар филм, а во покровителство на Министерството за култура.