Ѓоко Ризов дел од музичка изложба во Њујорк и со сопствен уметнички перформанс во Амстердам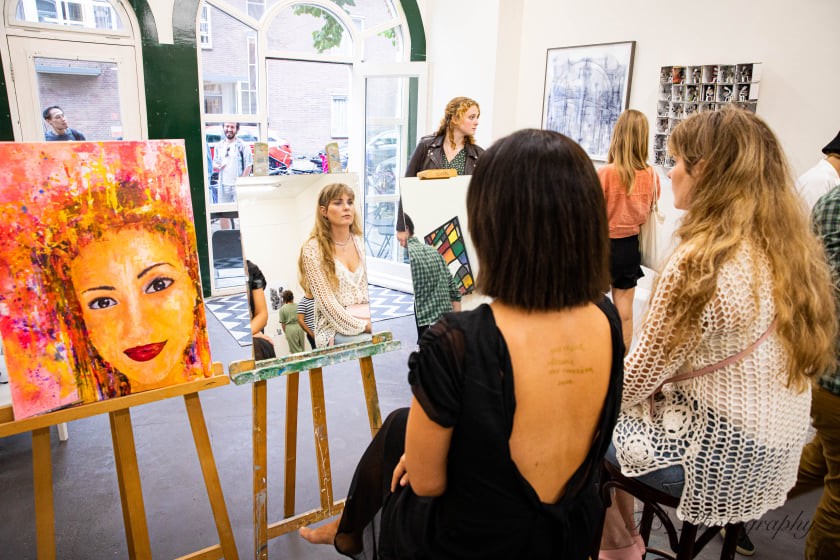 На 31 aвгуст во Њујорк македонскиот сликар Ѓоко Ризов беше дел од настанот Abstraction Have Voices, каде што познатиот композитор и пијанист Маргин Александер од Њујорк изведе неколку оригинални композици инспирирани од уметноста на Ризов и единаесет други уметници од девет земји. Настанот во форма на музичка изложба беше инструментален концерт во Њујорк емитуван во живо преку онлајн-стриминг отворен за сите музички и уметнички љубители. По завршувањето на настанот, тој во форма на видеозапис е пратен до повеќе галерии и куратори во САД.
Маргин Александер за Ризов кажува дека во неговите уметнички дела открил еден сосема нов свет и дека неговата уметност е нешто што не го видел претходно. Инспириран од уметноста на Ѓоко Ризов, Маргин Александер компонира оригинално музичко дело, кое може да се види на видеото на 10:25 минути.
Претходно, на 21 август, Ѓоко Ризов имаше свој уметнички перформанс со наслов Reflections and Frames во галеријата Sound Light Color во Амстердам, во кој перформанс учествуваше и Александра Црвенковски од Виена. Уметничкиот перформанс ги истражува човековите свесни и несвесни тенденции на користење маски и во исто време категоризирање на сѐ што се случува и постои околу нас. Прашувајќи се кое е нашето вистинско лице и колку често лицето во огледалото е во спротивност со сликата што му ја прикажуваме на светот, Ѓоко Ризов во својот перформанс преку портрети, огледала и лица го поставува прашањето: како изгледаат среќата, заљубеноста, осаменоста, депресијата или аксиозноста на човековото лице и дали и колку сме спремни да се спознаеме себеси и другите.
Уметничкиот перформанс во интерактивна форма наиде на огромно воодушевување кај публиката во Амстердам, а посетителите зедоа и активно учество во него.
Повеќе за Ѓоко Ризов и неговата уметност можете да видете на неговиот инстаграм-профил: @_goartsy или на неговата веб-страница www.goartsy.mk
Ѓоко Ризов речиси половина година живее и твори во Амстердам, Холандија, каде што претходно во 2017 година на холандската публика ѝ се претстави со самостојна изложба. Инаку, Ризов до мај 2021 година работеше како помошник-началник во Единицата за економски и компјутерски криминал при МВР и по напуштањето на службата, продолжува активно да се занимава со уметност.
©Makfax.com.mk Доколку преземете содржина од оваа страница, во целост сте се согласиле со нејзините Услови за користење.

"Филмска училница" – проект за креативна едукација од областа на филмот за средношколците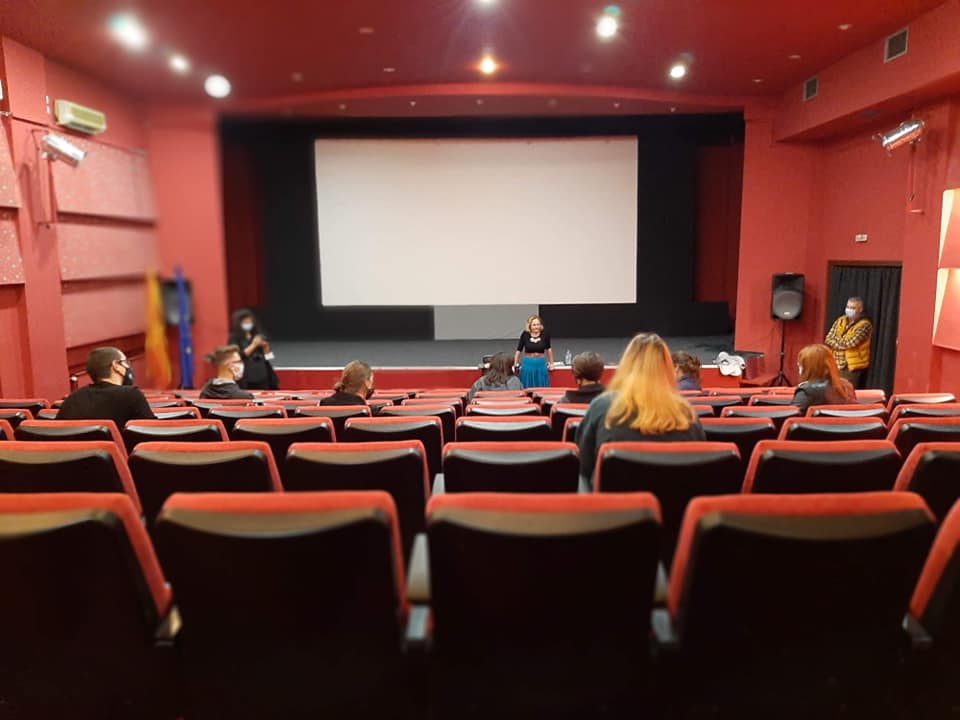 Кинотекa продолжува со својата филмска училница – проект за креативна едукација од областа на филмот и аудио-визуелното наследство, наменет за ученици од средните училишта.
"Гледај филмови, учи и создавај" е мотото на интерактивната филмска училница преку која учесниците ќе можат да се запознаат со националното аудио-визуелно културно наследство, со основите на филмскиот јазик и ќе имаат можност за креираат свои, авторски филмски етиди, инспирирани од богатата ризница на македонската кинематографија.
Идејата на проектот е подигање на свеста на младите луѓе за значењето, вредноста и влијанието на националаното аудио-визуелно наследство, поттикнување на истражувачко љубопитство, запознавање со вештини за истражувачка работа, со идеја за нивно вклучување во откривање на нови аудио-визуелни материјали од локални и приватни архиви, како и развивање на имагинацијата за создавање на лични аудио-визуелни приказни, инспирирани од историјата на македонската кинематографија.
Годинава Кинотеката иницира и нов проект Филмска училница за наставници и професори, и првата филмска училница ќе биде наменета за нив.
Проектот почнува 16. октомври и ќе трае 10 недели.
Филмските училниците ќе се одвиваат секоја сабота во просториите и киносалата на Кинотеката, ќе има 5 школски часа посветени на една тема, а ќе се состојат од предавања, вежби и креативни работилници, гледање филмови и дискусии. Предавањата ќе бидат реализирани од филмолози од Кинотека и филмски професионалци.
Идеен творец на целиот проект е режисерката Марија Џиџева, која воедно ќе биде и координатор и модератор на предавањата.
Со проектот "Филмска училница: гледај филм, учи и создавај" ги отвараме портите на филмскиот архив на Кинотеката со што на младите им го приближуваме филмското наследство, а преку гледање филмови, интерактивно учење и креативно дружење ги инспирираме да стекнуваат знаења, откриваат нови светови и со канализирање на сопствениот израз да создаваат свои дела.
Проектот е финансиран од Министерството за култура.