Куба купи храна за 350 милиони долари
Кубанските власти потпишаа договори во вредност од над 350 милиони долари, коиглавно се однесуваат на купување прехранбени производи.
Кубанските власти потпишаа договори во вредност од над 350 милиони долари, коиглавно се однесуваат на купување прехранбени производи.
Договорите се потпишани во рамки наМеѓународниот саем, што завршува денеска, пренесуваат западните агенции.
На овој најголем трговски форум воКуба се претставени 2,500 компании од 53 држави, вклучувајќи ги и СоединетитеАмерикански држави.
Според еден од договорите,кубанската државна компанија Алимпорт во 2009 година ќе купи 150,000 тонипченица за 50 милиони долари од канадската фирма Вест Борд.
Куба увезува 84 проценти одпотребната храна и во 2008 година ќе потроши 2,5 милијарди долари, што е заблизу една милијарда долари повеќе во споредба со 2007.
/крај/бгнес/ег/
©Makfax.com.mk Доколку преземете содржина од оваа страница, во целост сте се согласиле со нејзините Услови за користење.

Промоција на книгата "Во потрага по Роберт Џонсон" на Питер Гуралник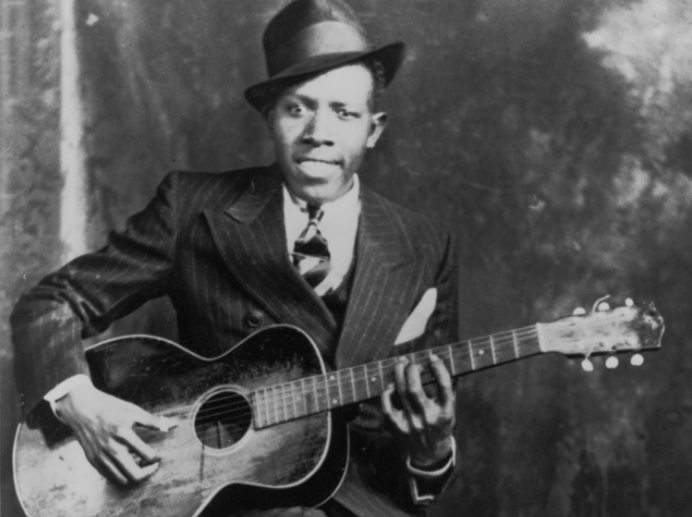 На 22 февруари, со почеток во 20 часот, во Клуб-ресторанот МКЦ ќе се одржи промоција на музичката биографија "Во потрага по Роберт Џонсон" на американскиот автор Питер Гуралник, а во издание на издавачката куќа "Авант прес" од Скопје.
Роберт Џонсон е еден од најпознатите и сигурно најславниот меѓу сите рурални блузери. Како што вели популарната легенда за него, тој си ја продал својата душа на ѓаволот една ноќ на некој крстопат во Мисисипи во замена за вештини за свирење гитара. Веројатно неговата музика и свирење им се чинеле толку недостижни и како да не се од овој свет, поради што за него се плеткале приказни за спогодбата што била направена. Џонсон бил фантом кој талкал по САД каде што настапувал по разни фарми, клубови, ресторани, веселби, без многу да се знае за него. За време на својот краток, но бурен и динамичен живот, сè што оставил зад себе се снимени 29 песни и многу митови и легенди.
За многумина, тој е најголемиот блузер на сите времиња, односно се смета за таков од страна на модерната популарна култура. Со самото тоа тој си обезбедил свое место во пантеонот на музичките легенди, но неговото влијание било огромно и не било ограничено на блузот, туку допрело до сите популарни жанрови денес, повеќе од која било друга блуз фигура. Од неговата музика, покрај блуз музичари кои ги свиреле неговите песни како Мади Вотерс, Елмор Џејмс, Хаулин Вулф и многу други, негови песни се снимени и од плејада популарни рок-музичари од Ролинг Стоунси, Ерик Клептон, Лед Цепелин, Ред хот чили пеперс, Боб Дилан, Питер Грин, Касандра Вилсон, Дорс, Вајт страјпс.
Од времето кога починал на 27 години во 1938 г., разни колекционери и луѓе трагале по информации и сведоштва за неговиот живот и музика. Питер Гуралник е еден од тие кои трагале по неговата оставштина и своите искуства ги ставил во оваа книга. Гуралник е еден од најпознатите американски музички автори и историчари со книги кaкo Last Train to Memphis: The Rise of Elvis Presley, Dream Boogie: The Triumph of Sam Cooke, Sweet Soul Music: Rhythm and Blues and the Southern Dream of Freedom и многу други. Соработувал и со режисерот Мартин Скорсезе на неговиот серијал документарни филмови за блуз музиката.
Преводот на книгата е на Ненад Георгиевски, а промотор на промоцијата ќе биде архитектот, фотограф и колекционер на музика, Ангел Ситновски. На промоцијата ќе настапи и познатото блуз дуо In the Mood во чиј репертоар се застапени многу од песните на Џонсон.