Почина британскиот актер Џон Форџем по фаталниот пад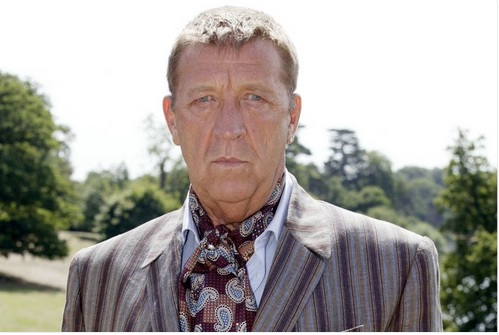 Познатиот британски актер Џон Форџем почина на 75-годишна возраст по фаталниот пад и скршеницата на клучната коска, објавија во саботата медиумите.
Весникот Daily Mail пишува дека причина за смртта е внатрешно крварење предизвикано од скршената клучна коска. Форџем се повредил на 8-ми март, откако паднал од креветот во неговиот дом во Источен Сасекс. Актерот бил хоспитализиран поради внатрешното крварење, а два дена подоцна во петокот починал во болницата.
Форџем е роден во градот Кидерминстер, во грофовијата Вустершир. Од 1966 до 1972 година беше актер на славната трупа Кралска шекспирска компанија. Тој е познат по улогите во филмовите "Италијанска работа"(The Italian Job, 1969), "Побрз од ветрот"(King of the Wind, 1990), "Бакнежот на змејот" (Kiss of the Dragon, 2001) и "Mean Machine" од 2001 година и други./крај/мф/сн
©Makfax.com.mk Доколку преземете содржина од оваа страница, во целост сте се согласиле со нејзините Услови за користење.

Седмиот филм на Милчо Манчевски ќе биде црна комедија со наслов "Кајмак"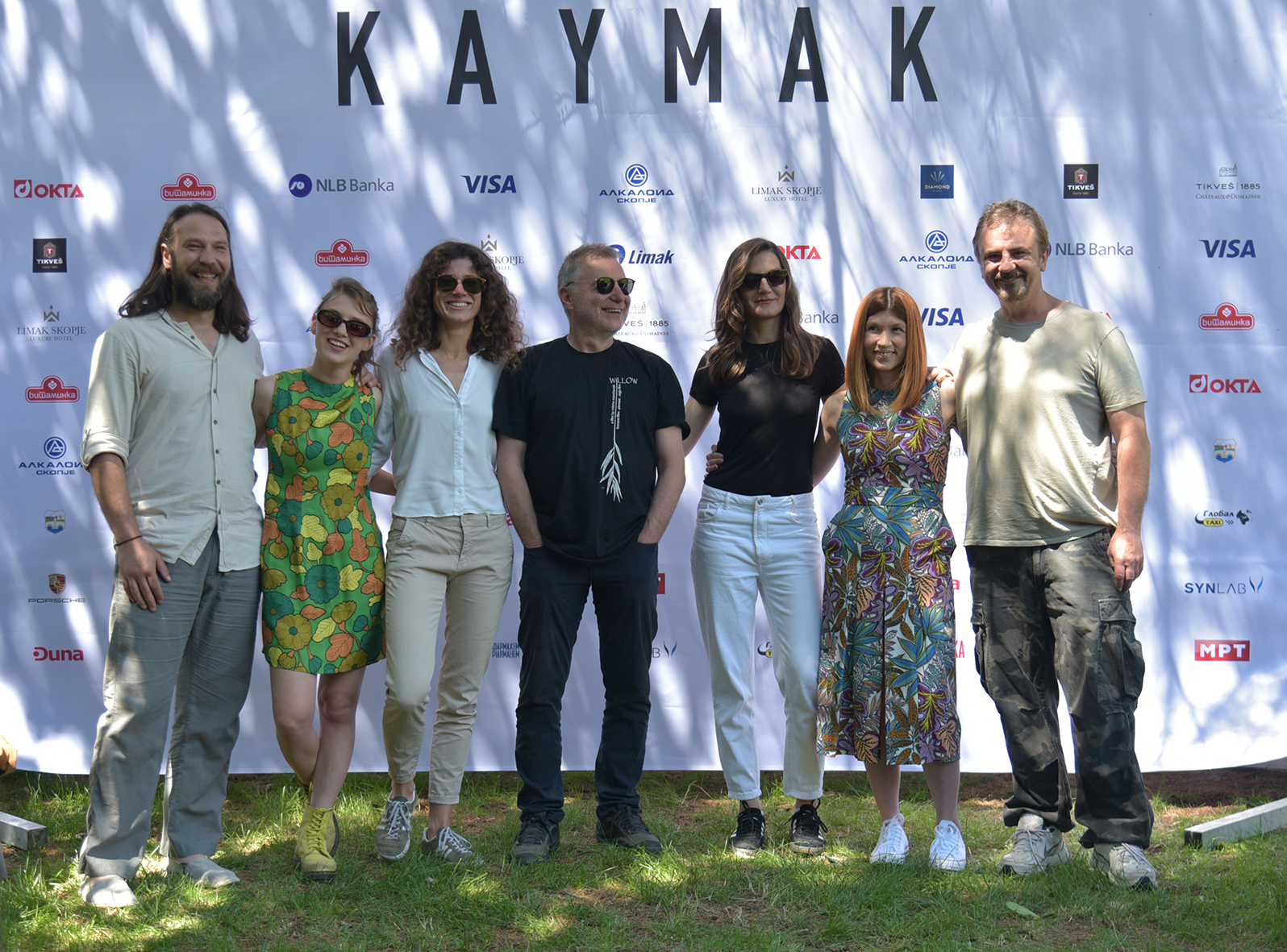 Екипа од Македонија, Данска, Холандија, Хрватска, Бугарија, Англија, Италија и од Србија почнува со работа на новиот филм на Милчо Манчевски, "Кајмак".
"'Кајмак' е црна комедија (или среќна трагедија) за две семејства, кои се пристојни на почетокот, а среќни на крајот на филмот. Филмот е безмилосна критика на лицемерството и на малограѓанштината", вели Манчевски.
По сценарио и режија на Милчо Манчевски, во филмот играат: Камка Тоциновски, Сара Климоска, Александар Микиќ, Ана Стојановска, Симона Спировска, Петар Мирчевски, Филип Трајковиќ, Сашка Димитровска, Лазе Манасковски, Јасмина Василева, Дејан Лилиќ, Елена Кузманов, Крсте Роџевски, Ана Димитрова, Никола Ристески, Ангела Димитрова, Соња Михајлова, Александра Пешевска, Ѓорѓи Јолевски, Љиљана Богојевиќ, Сара Станиќ и други.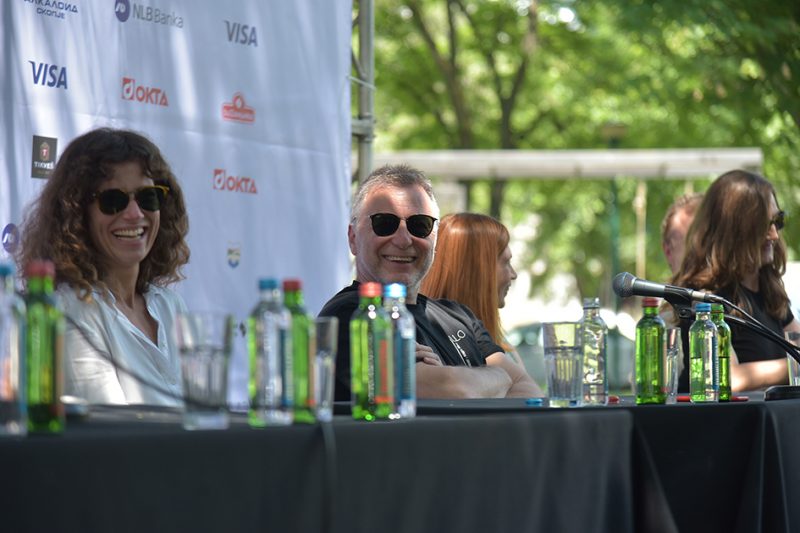 Филмот е европска копродукција, поддржан од Агенцијата за филм на Северна Македонија, како и од филмските фондови на Данска, Холандија, Хрватска и на Бугарија. Македонската радио-телевизија е копродуцент.
Екипата особено се гордее што во оваа најтешка пандемиска година во светот токму овој филм доби поддршка и од европскиот фонд "Еуримаж", што е несомнено огромна потврда за вредноста на проектот.
Според финансиската конструкција на филмот, Македонија учествува со 48 проценти, а 52 отсто од средствата доаѓаат од странство.
На прашањето како во период на пандемија проектот "Кајмак" успеа да мобилизира голема европска екипа за филмот, македонскиот продуцент на филмот Јане Ќортошев рече:
"Сѐ е можно кога работиш на убав проект и со пријатели. А 'Кајмак' има навистина многу пријатели – во цела Европа, а и дома. Собрани заедно зад убав проект, ништо не може да нѐ запре".
Ова му е 7-ми филм по ред на Манчевски, кој досега има работено и во Америка и во Македонија, а на прашањето за тоа како се чувствува пред самото снимање на "Кајмак" на денешната конференција за печат, режисерот Манчевски рече:
"'Кајмак' е безобразна комедија за две семејства, кои се пристојни на почетокот, а среќни на крајот. Се радувам како летен ден затоа што по сета напорна работа, сега почнуваме да правиме убава уметност, ама уште повеќе затоа што работиме со талентирани професионалци, кои се и добри луѓе. Животот е прекраток за да работиш со лоши луѓе".
Дански копродуцент на "Кајмак" е Мета Луис Фолдагер Соренсен, продуцентка на филмовите "Антихрист" и "Меланхолија" на Ларс фон Трир, како и на данскиот кандидат за "Оскар" – "Кралската афера" и на "Сопругата" со Глен Клоуз.
Холандски копродуценти се Изабела Депевег и Елс Вандерворст, која важи за една од најискусните холандски продуценти, со култни филмови како "Мандерлеј", "Догвил" и "Танчар во мракот" на Ларс фон Трир и It's All About Love на Томас Винтерберг. Хрватски копродуцент е Синиша Јуричиќ, а бугарски Иван Дојков. Извршен продуцент е Јан Прајор од британската "Скала продакшнс".
Македонски продуцент на филмот е "Банана филм". Продуцира Јане Ќортошев.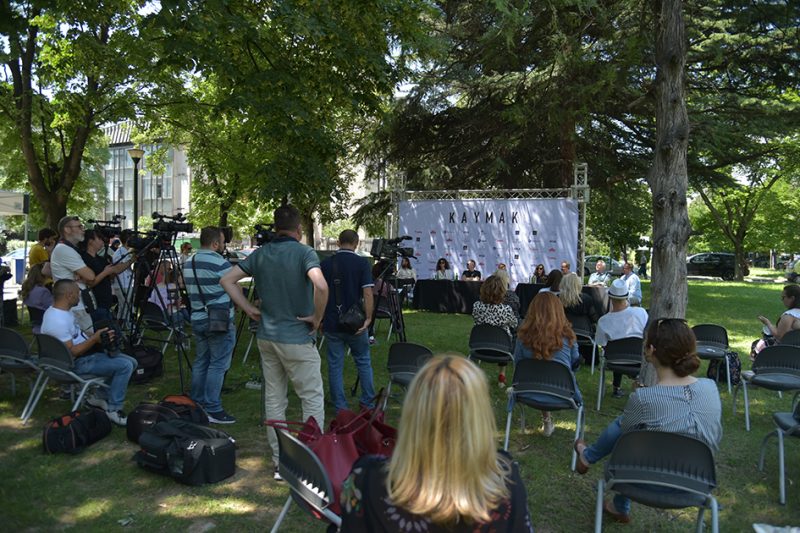 Продукциски дизајнер е Дејвид Манс од Англија, директор на фотографија е Данецот Улрик Боел Бенцен, кастинг-директор Милка Анчевска, а костимограф Жаклина Крстевска.
Филмот ќе се снима исклучиво на локации во Скопје.
Манчевски реши да го задржи оригиналниот збор, па англискиот наслов е Kaymak. Партнерите на филмот го доживуваат како интересен, нов збор што го научиле, како мистерија во насловот, слично на Е.Т. или "Кагемуша", на пример.
Главни партнери на филмот се "Алкалоид", НЛБ банка и "Виза" и партнерите на филмот "Окта", "Тиквеш", "Витаминка" и "Лимак".
Последниот филм на Манчевски, "Врба", ја доживеа премиерата на Римскиот филмски фестивал, а потоа беше прикажан на уште 30 меѓународни фестивали и освои пет награди ("Рејнденс", "Синеквест", "Валенсија" итн), Европската филмска академија го вброи во потесниот избор на филмови за награда во 2020, а "Врба" беше и македонски кандидат за "Оскар". Филмот собори рекорди на гледаност во Македонија, а од неодамна е продаден за дистрибуција во САД, каде што набргу ќе има и ДВД-издание. Тој се прикажува и на "Синемакс" и на Ејч-би-о.