Вархеји и Заев разговараа но не дадоа изјави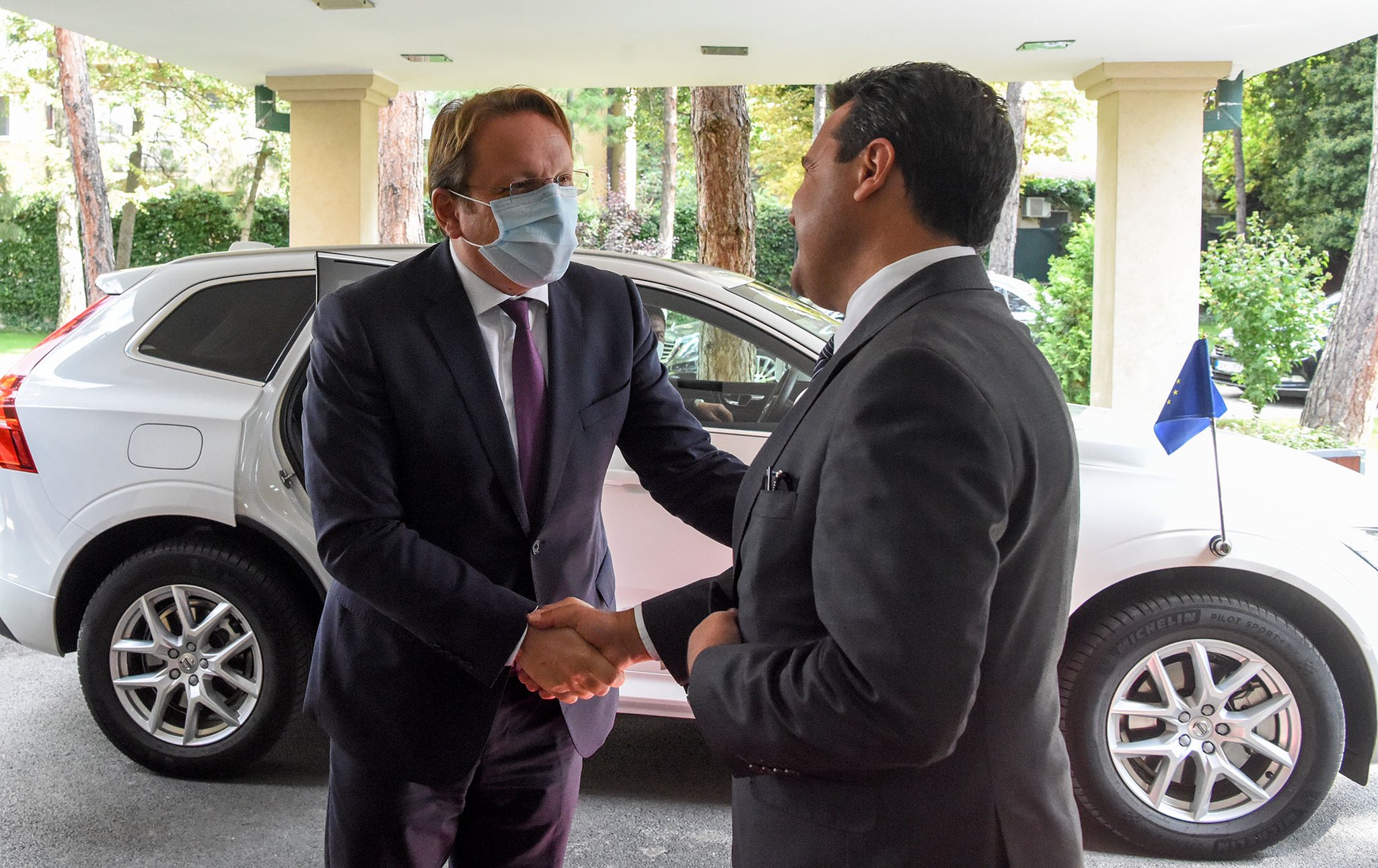 По посетата на еврокомесарот Оливер Вархеји на земјава, како и по средбата со премиерто Заев, немаше ниту изјави ниту соопштение од Владата.
Вархеји и Заев само објавија на Твитер за средбата, која, како што наведоа, се одржа во Клубот на пратениците.
Една од темите за разговор ни беа и подготовките кои ни предходат за претстојниот Самит за Западен Балкан во Словенија следната недела каде ќе имаме одличен простор за заедничка дискусија.

Европскиот пат е важен за двете страни, и за 🇲🇰 и за 🇪🇺 и посветени сме на тој процес. pic.twitter.com/S5nsvWhPWS

— Зоран Заев (@Zoran_Zaev) September 29, 2021
" Денеска во Скопје имав средба со еврокомесарот Оливер Вархеји, со кого отворено разговараме на неколку теми како што е Економскиот инвестициски план, кој е навистина силен позитивен импулс за нас, до конкретни проекти кои ќе бидат објавени до крајот на годината", објави Владата изјава на Заев на Твитер.
И Вархеји се огласи на социјалната мрежа:
Happy to be back to #Skopje for a comprehensive discussion w PM @Zoran_Zaev. We agreed to quickly start implementing the first flagship projects from Economic & Investment Plan for #WesternBalkans to boost economic development&convergence of #NorthMacedonia and the region w #EU. pic.twitter.com/VsXmkATbbk

— Oliver Varhelyi (@OliverVarhelyi) September 29, 2021
"Среќен сум што се вратив во Скопје на целосна дискусија со премиерот Заев. Се согласивме за брз почеток на имплементирање на проектите од Економскиот инвестициски план за Западен Балкан за зајакнување на економскиот развој на Северна Македонија и регионот", напиша Вархеји.
Тој додава дека го очекува самитот ЕУ-Западен Балкан во Словенија и дека Западниот Балкан е клучен приоритет за Европската комисија, а иднината на регионот.
" Разговаравме како да постигнеме напредок во отворањето пристапни преговори со Северна Македонија и Албанија", напиша Вархеји.
©Makfax.com.mk Доколку преземете содржина од оваа страница, во целост сте се согласиле со нејзините Услови за користење.

Мицкоски: Заврши времето на наши и ваши сега е времето за новата иднина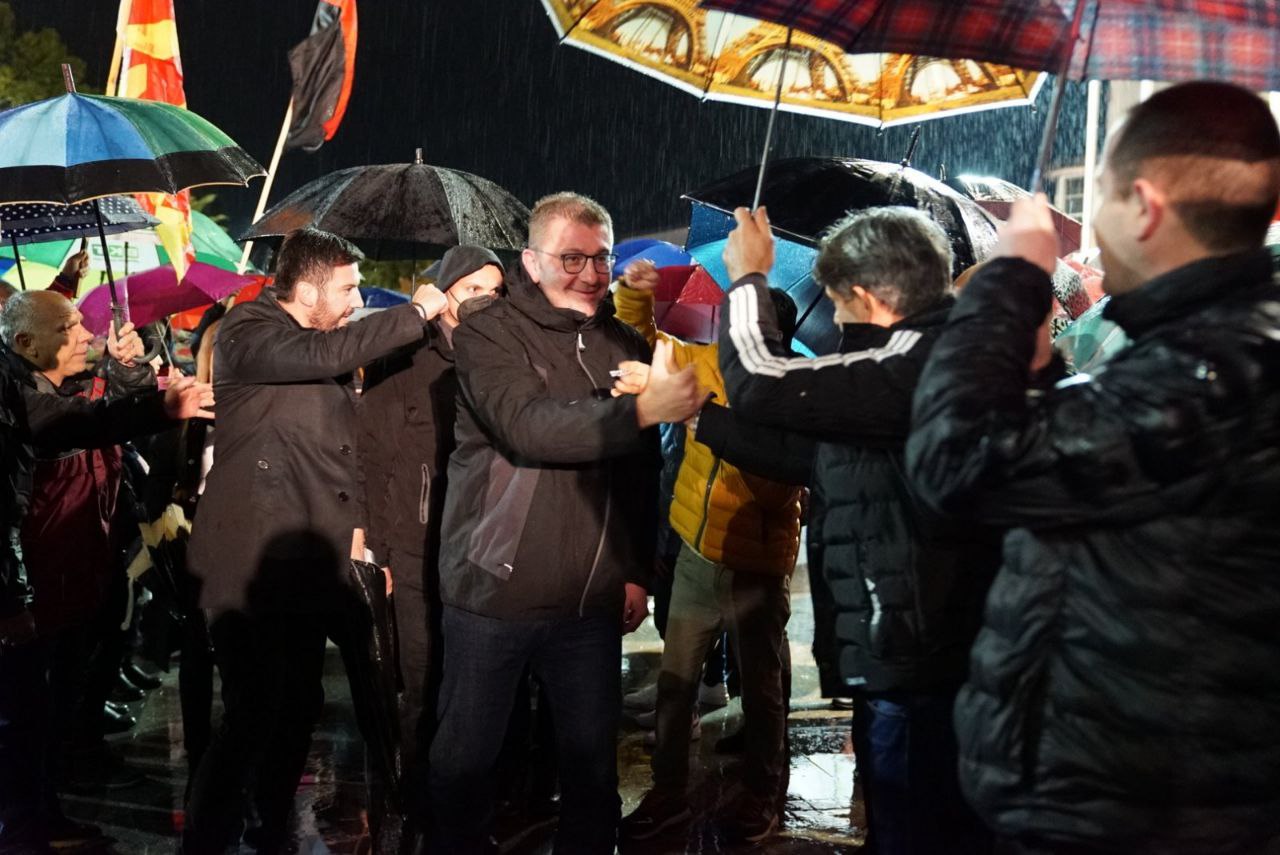 Претседателот на ВМРО-ДПМНЕ, Христијан Мицкоски од вечерашниот централен митинг во Штип, истакна дека заврши времето на поделби, заврши времето на наши и ваши и дека сега доаѓа времето на новата заедничка иднина, време на единство, време на подобра иднина за сите граѓани на Македонија.
" Доаѓа новата зора на пристојноста, на отвореноста, на коректноста и – најважно од сé – на чесноста. Доаѓаат промени и време на отворени врати на општините за сите и за сé. Доаѓаат промени и време на единството, на солидарноста и на фер однос", рече Мицкоски.
Мицкоски потенцираше дека сте сме граѓани на оваа земја и општините предводени од опозицијата подеднакво, секојдневно и посветено ќе им служат на сите граѓани без разлика на нивната политичка припадност.
" Доаѓа време за залечување на раните, време на иднината. Доаѓа време кога треба да повлечеме линија и да кажеме дека отвораме нова страница. Ќе им служиме на сите подеднакво без поделби. Ќе им служиме на сите: од првиот до последниот, нагласи Мицкоски.
Мицкоски потенцираше дека завршува времето на поделби, на привилегираните е и надмоќните, на партиските поделби и сеењето зло!
" Заврши времето на ваши и наши, сега е време за новата иднина, истакна Мицкоски.