(Видео) Делегација на демонстрантите бара средба со лидерот на ВМРО-ДПМНЕ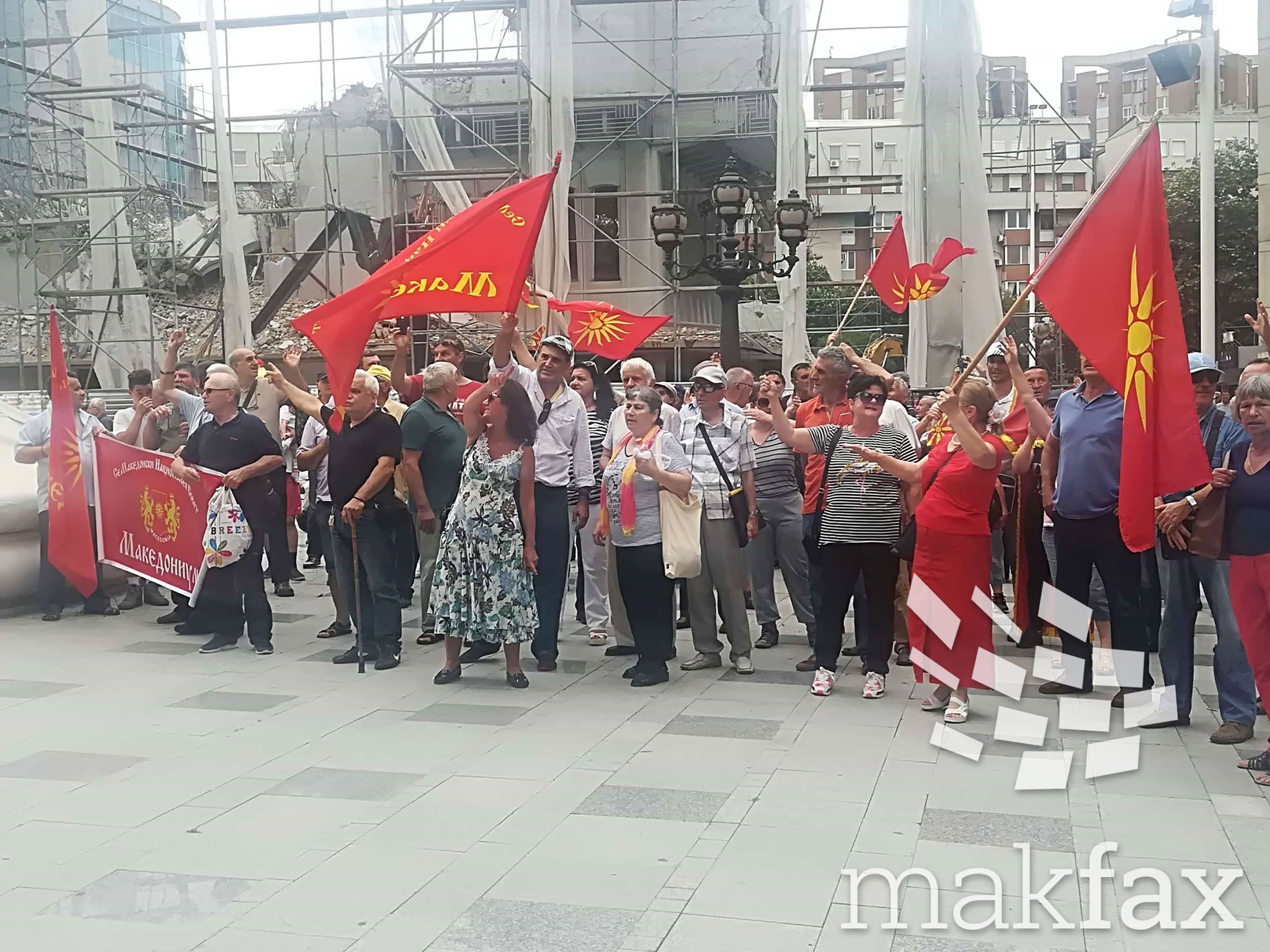 Демонстрантите, кои во пресрет на седницата за ратификација на договорот за решавање на спорот за името, започнаа протест пред Собранието на РМ, стигнаа пред седиштето на ВМРО-ДПМНЕ.
Таму насобраните граѓани ќе побараат нивна делегација да се сретне со претседателот на опозициската паратија, Христијан Мицкоски.
На пат кон седиштето на ВМРО-ДПМНЕ демонстрантите застанаа пред претседателската канцеларија на Рекорд, каде што извикуваа "Иванов" и "Македонија" во знак на поддршка кон македонскиот претседател и неговата најавена одлука да не го потпишува указот за одлуката за името. Претходно, пред Собранието демонстрантите го повикаа Мицкоски заедно со пратениците да ги напушти собраниските клупи и да се придружи кон протестот.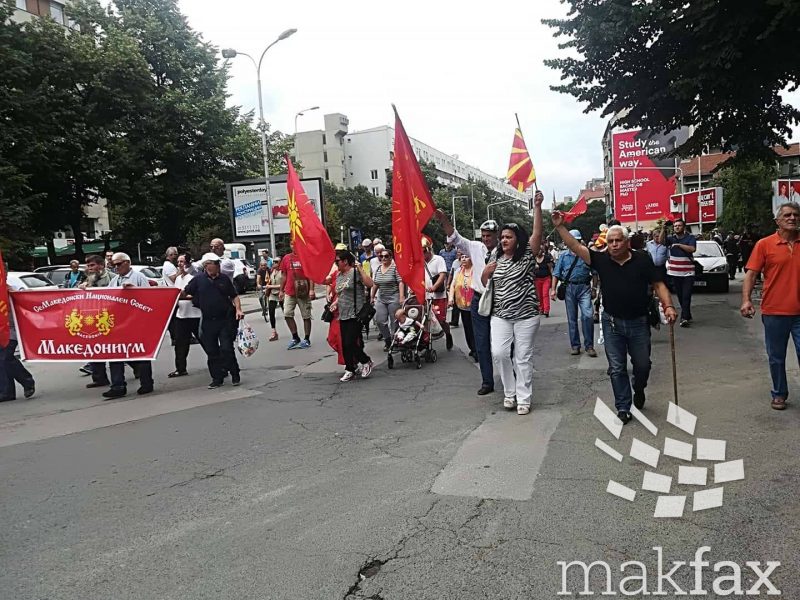 Во рамките на расправата во парламентот, која се одвива паралелно со протестот, координаторот на пратеничката група на ВМРО-ДПМНЕ, Драган Данев, истакна дека договорот е противуставен и прави непоправлива штета.
"Ова е капитулација, договорот е современ геноцид на нашето постоење. Тој е едностран, Македонија прифаќа ултиматум. Со спогодбата се наметнува ново име на државата под уцена", рече Данев.
Виктор Јованов
©Makfax.com.mk Доколку преземете содржина од оваа страница, во целост сте се согласиле со нејзините Услови за користење.

Хан очекува објаснување од Орбан за азилот на Груевски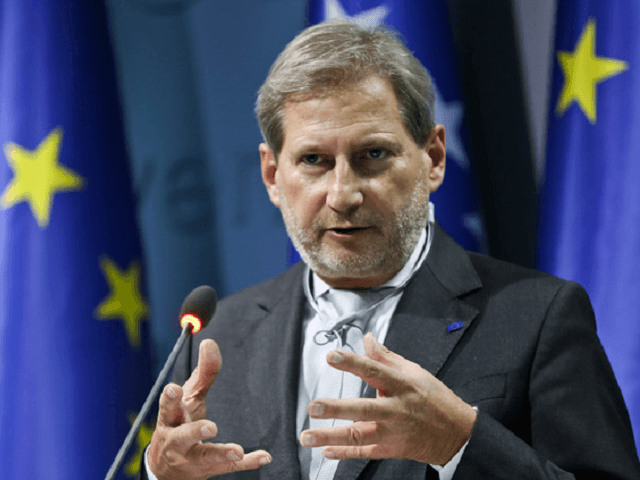 Еврекомесарот за проширување, Јоханес Хан на Твитер објави дека доколку е потврдена информацијата дека Унгарија одобрила азил за Никола Груевски, тој од Виктор Орбан очекува солидно објаснување за основите на азил.
I take note of reports about #Hungary's decision to grant political asylum to @GruevskiNikola. If confirmed, I expect a sound explanation of its grounds by @Viktor_Orban. 1/2

— Johannes Hahn (@JHahnEU) November 21, 2018
,,Владеењето на правото останува темелен принцип за земјите членки и земјите кандидати на ист начин. Клучно е за кредибилитетот на Европа. Изненадувачки е што Унгарија поддржува членство во ЕУ за Македонија, но, не ја смета за безбедна", напиша Хан.
The #RuleofLaw remains a fundamental principle for Member States and accession candidates alike. It is crucial for #Europe's credibility. Surprising that #Hungary supports 🇲🇰 #EU membership but does not consider it safe. 2/2

— Johannes Hahn (@JHahnEU) November 21, 2018