ЕУ најави помош од 66 милиони евра за Македонија за борба против коронавирусот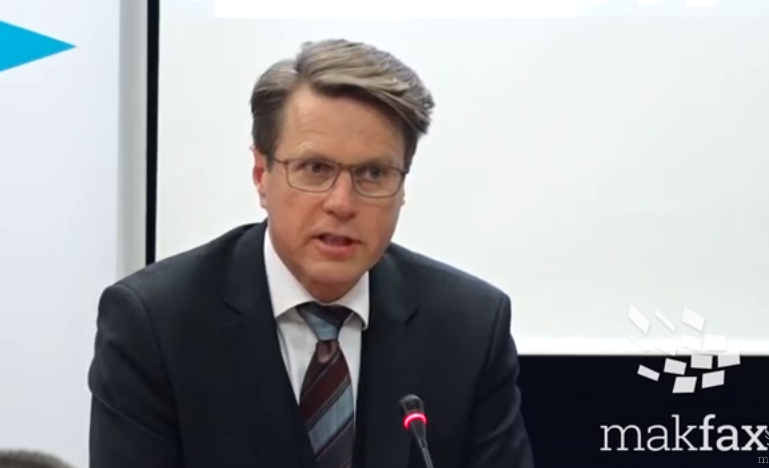 Евроамбасадорот Самуел Жбогар најави дека Европската Унија ќе ѝ помогне на Македонија во борбата против коронавирусот со 66 милиони евра.
We are all together in the fight against this vicious virus. In this time of need EU will support North Macedonia with:
➡️Up to 4 mio for immediate needs
➡️Up to 50 mio for socioeconomic recovery
➡️9 mio for private sector
➡️3 mio direct budget support
​#IdninaZaedno #EUsoTebe pic.twitter.com/dhBQNSj6yz

— EU Ambassador (@AmbassadorEU) March 24, 2020
"Заедно сме во борбата против овој злобен вирус. Во ова тешко време, ЕУ ќе ја поддржи Северна Македонија со четири милиони евра за итни потреби, 50 милиони евра за социоекономско закрепнување, девет милиони евра за приватниот сектор, три милиони евра директна поддршка за буџетот", напиша Жбогар на "Твитер".
©Makfax.com.mk Доколку преземете содржина од оваа страница, во целост сте се согласиле со нејзините Услови за користење.

(Видео) Спасовски на Летната школа за женски активизам: Предводници сме на концептот 50-50 застапеност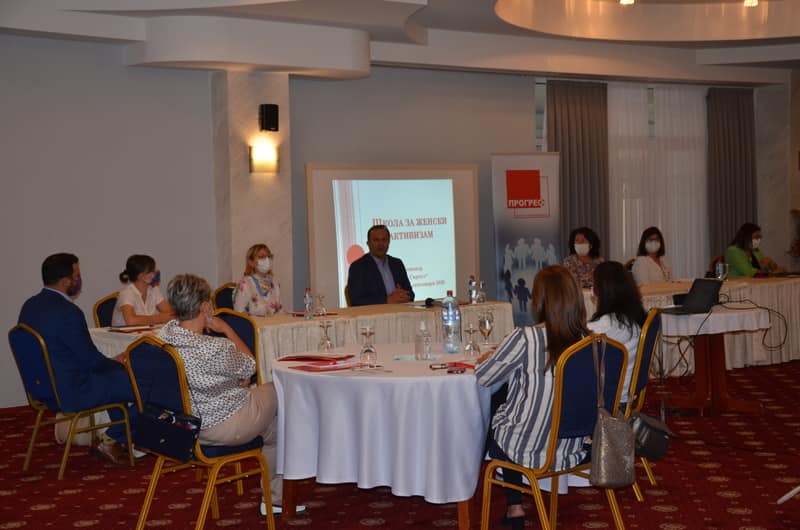 Потпретседателот на СДСМ, Оливер Спасовски денеска учествуваше на Летната школа за женски активизам во организација на Форумот на жени на СДСМ и Прогрес Институтот.
Во своето обраќање, Спасовски истакна дека СДСМ е партијата која се води од заложбите за целосна рамноправност меѓу мажите и жените и тоа досега е покажано низ конкретни, видливи примери.
"Кога во 2017 година ја презедовме одговорноста да ја водиме државата, наша приоритетна заложба беше да градиме еднакво општество за сите. Тоа значи и целосна родова еднаквост. Уште во првите денови од првиот мандат, презедовме чекори на зголемување на еднаквоста, преку зголемување но и воедначување на минималната плата во сите дејности. Со тоа ја исправивме тешката неправда врз нашите сограѓанки кои работеа во чевларската, кожарската и текстилната индустрија кои со години добиваа пониска минимална плата. Преку грантви, ги охрабривме жените во руралните средини да започнат свој бизнис, да вработуваат и други луѓе. Ја усвоивме Истанбулската конвенција чие спроведување значи и поголема заштита од родово базирано насилство. Нашата партија е предводник на концпетот 50-50 застапеност на мажи и жени во политиката и тоа освен на централно, ќе продолжиме да го правиме и на локално ниво", порача Спасовски.
Тој се заблагодари за сиот досегашен ангажман на Форумот на жени кои го дава во креирањето на квалитетни родови политики.
"Форумот на жени на СДСМ даде значаен придонес во креирање на изборната програма која доби најголема поддршка од граѓаните. Верувам дека во следниот период, во овој мандат, Форумот на жени ќе продолжи со посветеноста и ќе даде важен придонес во реализација на мерките и политиките во програмата кои го унапредуваат квалитетот на живот на сите граѓани. Да работиме уште повеќе за да биде уште подобро", заклучи Спасовски.