ЕУ не определи датум за почеток на преговори со Северна Македонија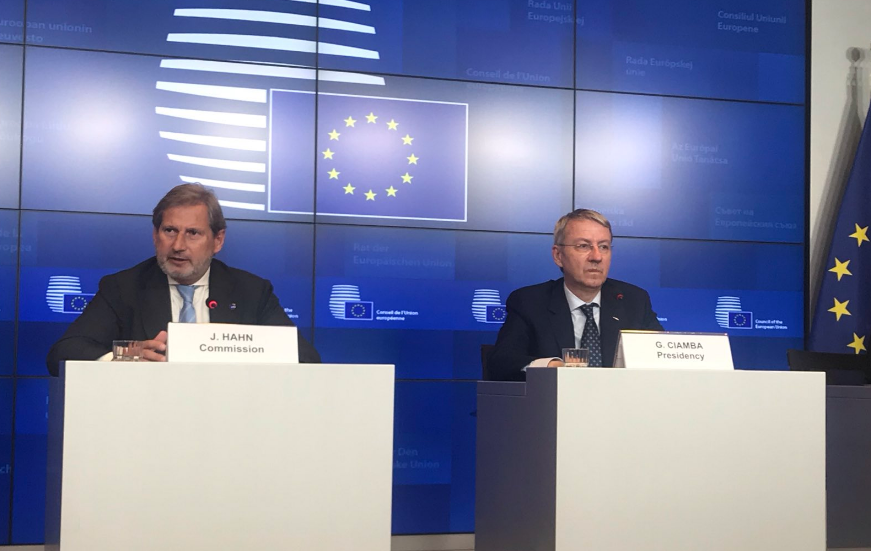 Министрите за надворешни работи на Европската Унија на Советот за општи работи на Унијата во Луксембург не се согласија околу доделувањето датум за почеток на преговори за Северна Македонија, но и за Албанија. Тие се договорија најдоцна до октомври да се навратат на ова прашање.
"Потврдувајќи ги своите заклучоци од 26 јуни 2018 година, Советот силно го поздравува историскиот Преспански договор, како и Договорот за добрoсоседски односи со Бугарија, и се осврна на препораките на Комисијата за отворање на пристапни преговори со Република Северна Македонија врз основа на нејзината позитивна оценка за постигнатиот напредок и исполнувањето на условите утврдени од Советот. Поради ограниченото време на располагање и важноста на предметот, Советот ќе се врати на ова прашање со цел да се постигне јасна и суштинска одлука што е можно поскоро и не подоцна од октомври 2019 година", се наведува во заклучокот на Советот.
Еврокомесарот за проширување, Јоханес Хан, на прес-конференција соопшти дека малцинство земји-членки на Советот не ја поддржале чистата препорака на Европската комисија за доделување на датум за преговори на денешниот состанок.
#GAC:Especially welcome that #Council conclusions highlight t. "historic + unprecedent #Prespa agreement" which shows the transformative power of the #EU perspective. All MS acknowledged this extraordinary achievement and I trust that there will be a positive decision in autumn. pic.twitter.com/d8f5NZb4uQ

— Johannes Hahn (@JHahnEU) June 18, 2019
"За жал малцинство земји-членки не ја поддржаа чистата препорака на Комисијата за отворање преговори за пристапување во ЕУ со Северна Македонија и Албанија", рече Хан.
Додаде дека е уверен дека во октомври ќе има одлука за почеток на преговорите со Северна Македонија.
©Makfax.com.mk Доколку преземете содржина од оваа страница, во целост сте се согласиле со нејзините Услови за користење.

Макрон го пречека Пендаровски во Париз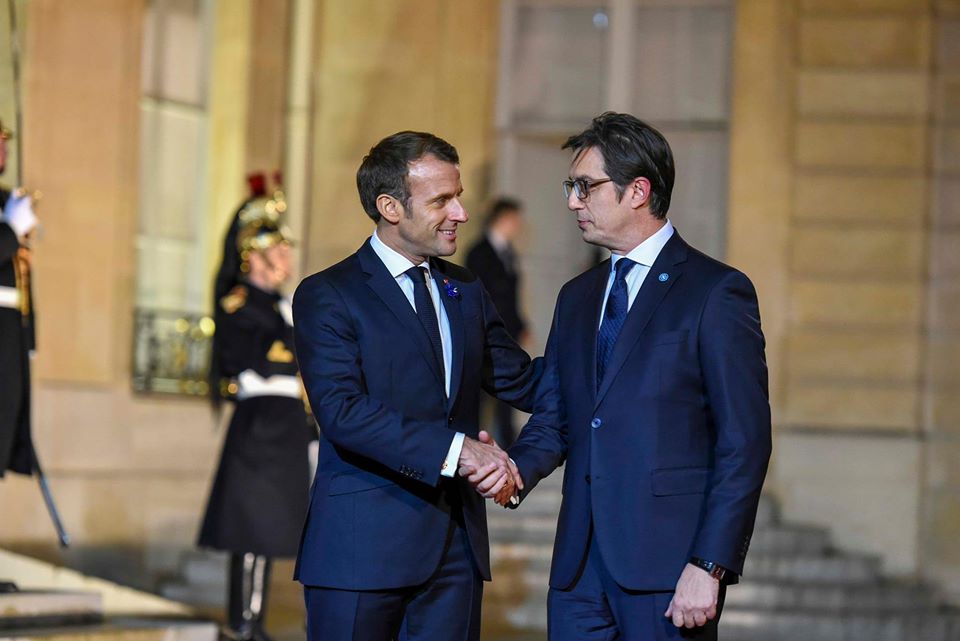 Претседателот на Франција, Емануел Макрон, го пречека македонскиот претседател Стево Пендаровски во Париз.
"Вечерва имав чест да присуствувам на вечерата во пресрет на Парискиот мировен форум, на покана на францускиот претседател Емануел Макрон, заедно со шефовите на држави и учесници на Форумот, на кој ќе дискутираме за потребата од заеднички решенија за справување со глобалните предизвици", објави Пендаровски на "Фејсбук".
Како што претходно беше најавено, Пендаровски утре, 12 ноември, треба да има средба со Макрон.
Македонскиот претседател во Франција ќе престојува до среда, 13 ноември,  а утре ќе се обрати на Парискиот мировен форум.
На настанот ќе присуствуваат над 30 шефови на држави и влади.