Олбрајт се заблагодари на Македонија, Косово, Албанија и Канада за сосгласноста да прифатат цивили од Авганистан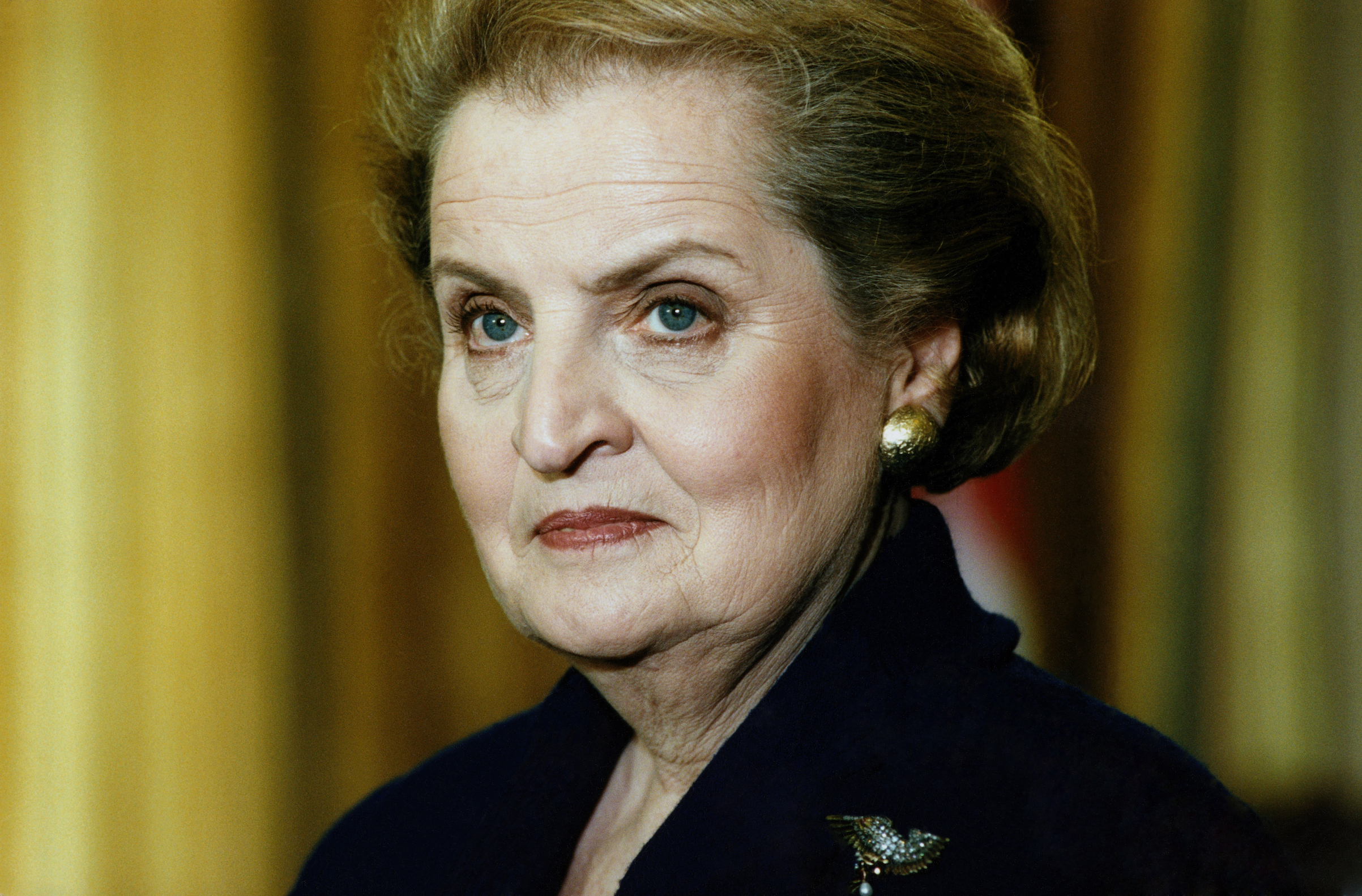 Поранешната државна секретарка на САД, Медлин Олбрајт, упати благодарност до Албанија, Канада, Косово и Северна Македонија кои се согласиле да им дадат засолниште на нивните сојузници од Авганистан, особено на жени и деца на лидерите на цивилното општество.
"Мора да бидеме фокусирани на спасување животи во Авганистан. САД работат да ги евакуираат лицата под особен ризик од Талибанците и благодарна сум на Албанија, Канада, Косово и Северна Македонија кои понудија засолниште на нашите авганистански сојузници, особено жени и деца на лидерите на цивилното општество. Се надевам дека овој пример ќе го следат и други", напиша Олбрајт на "Твитер".
We must focus on saving lives in Afghanistan. As the US works to evacuate those at special risk from the Taliban, I am grateful to Albania, Canada, Kosovo and North Macedonia for offering refuge to Afghan allies, esp women & civil society leaders. I hope & expect others to follow

— Madeleine Albright (@madeleine) August 15, 2021
Претходно денеска премиерот Зоран Заев изјави дека Северна Македонија ги информирала САД оти стои на располагање за да се спасат животи на цивилното население во Авганистан. Станува збор за прифаќање на цивилно население од Авганистан кое било локална поддршка на сојузничките НАТО сили како и активисти од хуманитарните организции во Авганистан, појасни Заев.
Тој порача дека за таа цел ќе обезбедат сместување, при што трошоците за време на престојот на бегалците, до трајната дестинација, целосно би биле покриени од САД.
©Makfax.com.mk Доколку преземете содржина од оваа страница, во целост сте се согласиле со нејзините Услови за користење.

Шилегов: Со велопатеки и над 12.000 нови велосипеди, Скопје е подготвено за Европската недела на мобилност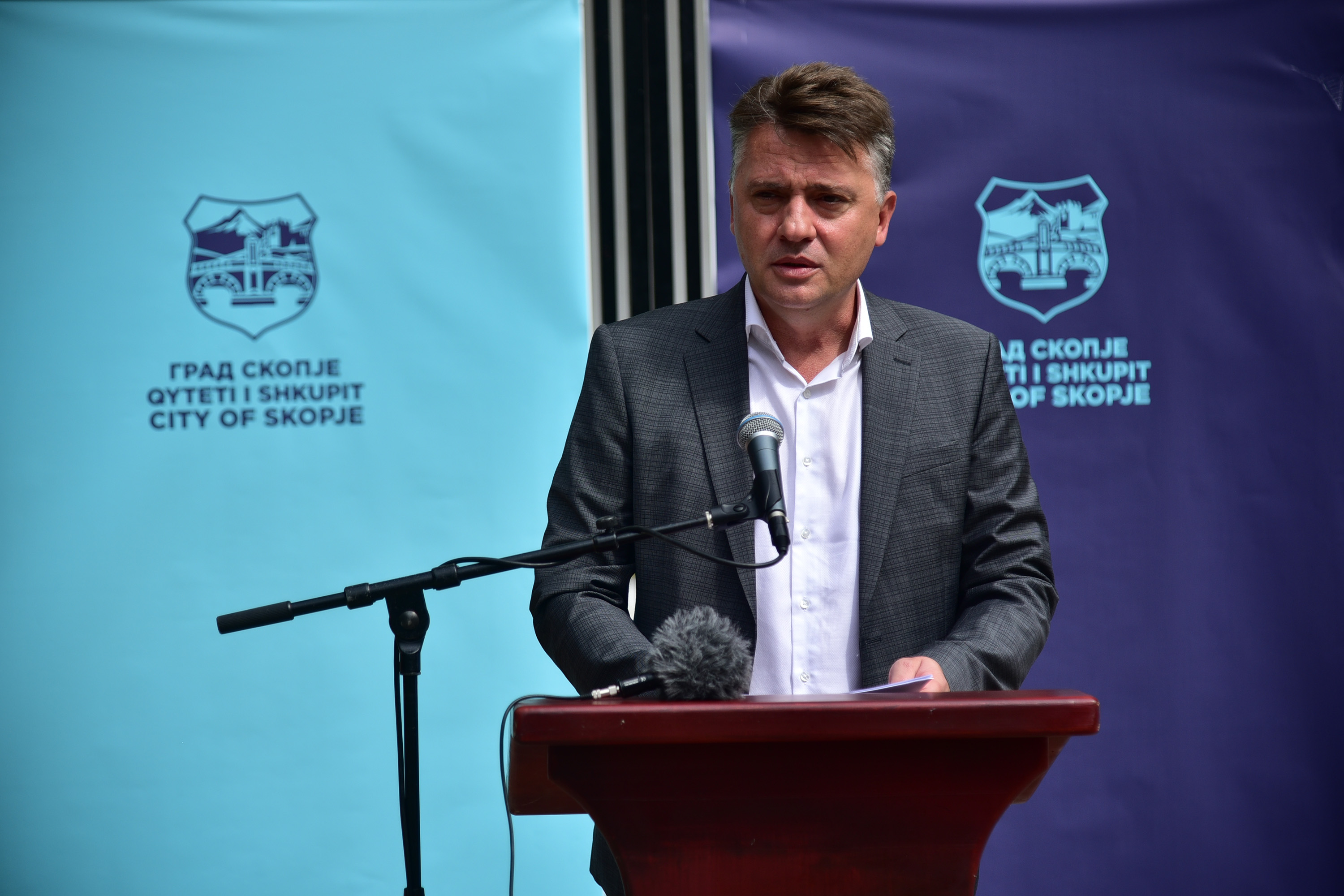 Градоначлникот Шилегов ја потпиша пристапницата кон Европската недела на мобилност 2021, со што и официјално започна ЕНМ 2021, под мотото "Движи се одржливо, остани здрав".
" Град Скопје по 11-ти пат се вклучува во редот на градовите кои ја одбележуваат Европската недела на мобилноста со богата агенда исполнета со квалитетни содржини во насока на промоција на пешачењето, велосипедизмот и користењето на јавниот превоз како одржливи форми на урбана мобилност. Оваа година, тема на Европската недела на мобилност е "Безбедно и здраво со одржлива мобилност", и во нејзиното одбележување ќе се вклучат над 2.700 градови од над 50 држави од Европа и од светот. Овогодинешната кампања организирана под мотото "Движи се одржливо, остани здрав" има за цел да оддаде почит на справувањето со пандемијата на Ковид-19 и да фрли едно поинакво светло на можностите кои произлегоа од оваа досега невидена здравствена криза. Градовите ширум светот воспоставија креативни, еластични одговори на пандемијата заради што оваа година, Европската недела на мобилноста ја слави издржливоста на градовите и нивните достигнувања во обид да ја пребродат кризата што е можно побезболно. Во тие рамки ќе се одржат повеќе онлајн работилници со ученици од основното и средното образование во насока на промоција на мерките за постигнување на одржливата урбана мобилност. Предвидени се и повеќе активности преку кои ќе се промовира развојот на мрежата на велосипедски и пешачки патеки во градот која се зголемува во просек за околу 14 километри годишно, со што велосипедската мрежа во нашиот град годинава надмина 110 километри", кажа Шилегов.
Додаде дека изминатите години Градот се посвети на градењето на т.н. конектори кои ги поврзуваат главните велосипедски рути во Скопје, и го спои со велосипедски патеки и Големиот Ринг.
"Сите патеки се изведени согласно со стандардите кои предвидуваат слеани рабници, заобиколувања на автобуските станици, соодветна хоризонтална и вертикална сигнализација и заштита од столпчиња. Оваа година работиме на нова вело патека на бул. Видое Смилевски Бато, продолжување на вело патеката на бул. Александар Македонски, а нови вело-ленти ќе добијат и Рузвелтова, Христо Татарчев и Митрополит Теодосиј Гологанов. Велосипедски патеки се предвидени и на новиот дел од ул. Васко Карангелески, продолжението на бул. АСНОМ преку мостот до Керамидница, бул. Никола Карев и клучката кај Момин Поток. Изминативе 4 години Скопје е побогато за над 12.000 нови велосипеди и над 600 нови тротинети само благодарение на субвенциите кои Град Скопје ги доделуваше секоја година", рече Шилегов.
Дополни и дека администрацијата е посветена на развојот на велосипедската мрежа во Скопје од причина што тоа е еден од начините да се мотивираат што е можно повеќе граѓани да го одберат велосипедот за превозно средство што во голема мера ја зголемува одржливоста на урбаната мобилност во нашиот град.
Според него, сите преземени мерки и менувањето на навиките на скопјани директно ќе придонесaт не само за намалување на сообраќајниот метеж во градот, за одржувањето на сопственото добро здравје во добра кондиција, туку и за почиста животна средина во градот.