Рама: Честитки до Заев и до сите оние што се бореа за овој историски момент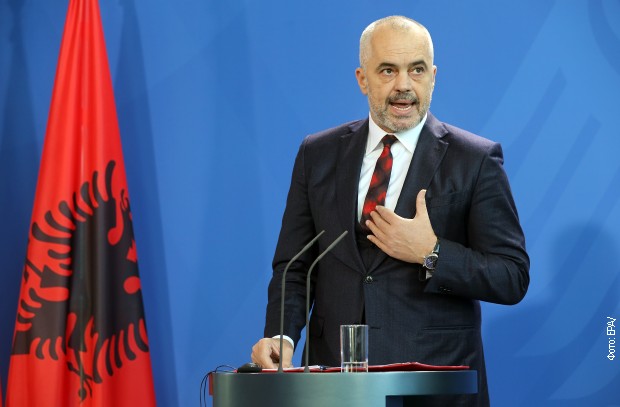 Среќен роденден, Република Северна Македонија, напиша албанскиот премиер на својот твитер-профил по завршувањето на собраниската седница во земјата, при што Собранието со 80 гласа "за" ја донесе одлуката за пристапување кон уставните измени.
HAPPY BIRTHDAY TO THE REPUBLIC OF NORTH MACEDONIA😊 Heartfelt congratulations to @Zoran_Zaev and to everyone who fought for this historical moment👍 Një derë e re e të ardhmes u hap sot për dy popujt tanë në Republikën e Maqedonisë së Veriut🇲🇰🇦🇱 #Respect🙏

— Edi Rama (@ediramaal) October 19, 2018
"Честитки до Зоран Заев и до сите оние што се бореа за овој историски момент", напиша Рама на својот твитер-профил.
©Makfax.com.mk Доколку преземете содржина од оваа страница, во целост сте се согласиле со нејзините Услови за користење.

Министрите на владина седница ќе ги разгледуваат законите за ЈО и Советот на јавни обвинители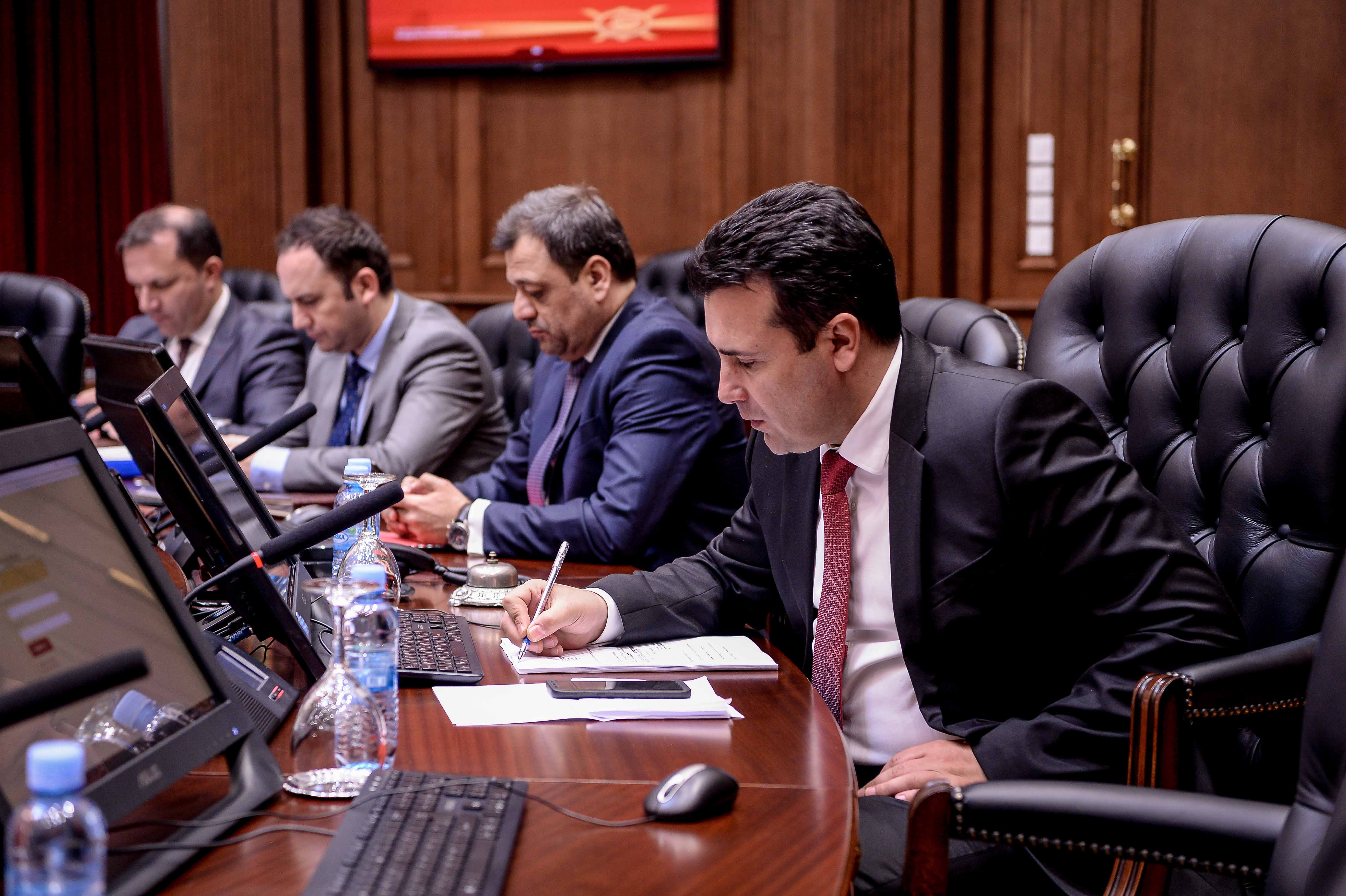 Владата денеска ќе ја одржи својата редовна 146-та седница, на која на предлог на Министерството за правда ќе биде разгледан Предлог-законот за јавното обвинителство, како и Предлог-законот за изменување и дополнување на Законот за Советот на јавни обвинители.
На редовната седница на Владата ќе биде разгледана и Информација за започнување постапка за воспоставување на јавно приватно партнерство за реконструкција на МХЕЦ "Глажња" и МХЕЦ "Липково".
Министрите во Владата денеска ќе донесат одлука и за Предлог – законот за ратификација на Спогодбата помеѓу Република Северна Македонија и Европската унија за учество на Република Северна Македонија во "Европскиот корпус на солидарност".
Министерството за надворешни работи како точка на дневниот ред на денешната седница го предлага Предлог – законот за ратификација на Договорот меѓу Владата на Република Северна Македонија и Владата на Република Србија за воспоставување заеднички контроли на граничниот премин за меѓународен патен сообраќај Табановце (Република Северна Македонија) – Прешево (Република Србија).
На предлог на Министерството за внатрешни работи за оваа седница доаѓа Информацијата во врска со потребата од спроведување процес на проверка (ветинг) на вработените во Министерството за внатрешни работи во Република Северна Македонија.
Министерството за информатичко општество и администрација за оваа седница ќе ја презентира информацијата за модернизација на единствениот национален електронски регистар на прописи – ЕНЕР и воведување на нови форми за вклучување во процесот на креирање на политики.
Редовната, 146-та седница на Владата на Република Северна Македонија е предвидено да започне во 12:00 часот.