Сасоли за почетокот на преговорите: Добри вести во тешки времиња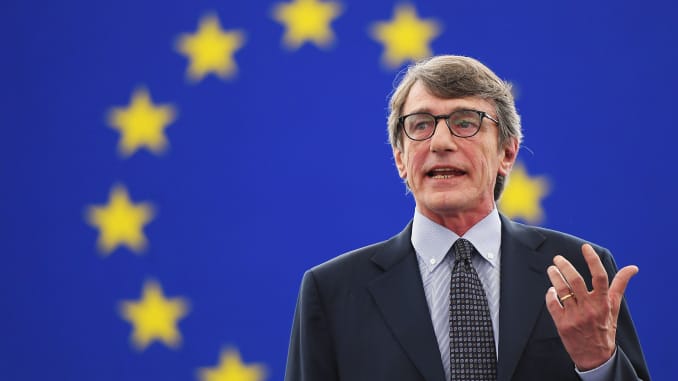 Одлуката на министрите за европски прашања за почеток на преговорите за членство со Албанија и Северна Македонија, претседателот на Европскиот парламент, Давид Сасоли, ја оцени како добри вести во тешки времиња.
"Некои добри вести во тешки времиња: министрите за ЕУ-прашања рекоа 'да' за пристапни преговори со Албанија и Северна Македонија. Лидерите треба да го потврдат тоа. Европскиот парламент отсекогаш ја поддржуваше европската иднина на Западен Балкан. Ни требаат силни врски со соседите, сега повеќе од кога и да било досега", напиша Сасоли на својот твитер-профил.
Some good news in difficult times: EU affairs ministers gave their ok for accession talks with Albania and North Macedonia. Leaders should follow. @Europarl_EN has always supported the Western Balkan's European future. We need strong bonds with our neighbours, now more than ever.

— David Sassoli (@EP_President) March 24, 2020
©Makfax.com.mk Доколку преземете содржина од оваа страница, во целост сте се согласиле со нејзините Услови за користење.

"Трчај бе" во Битола, по втор пат спектакл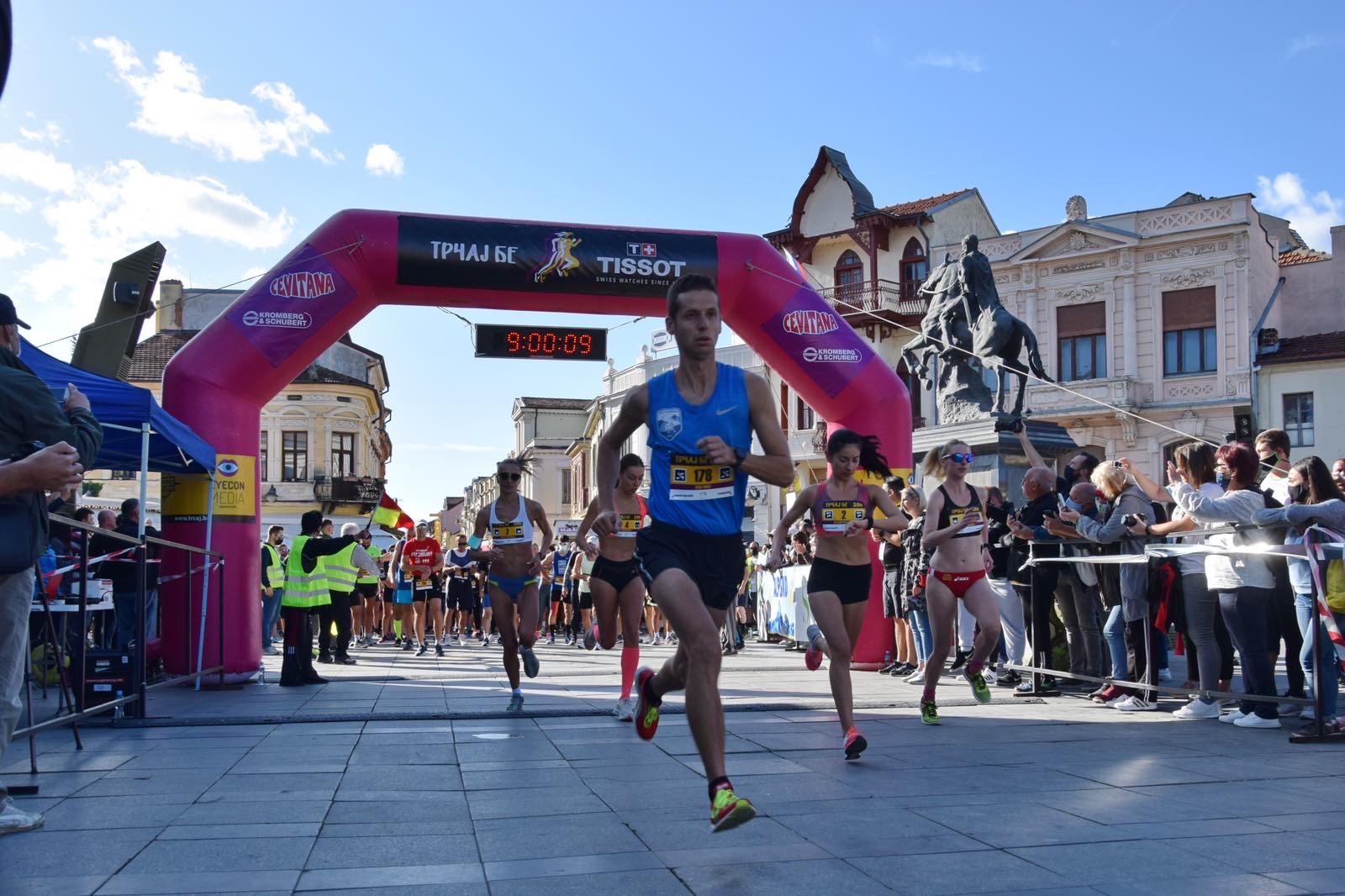 Второто издание на "Трчај бе", само го потврди минатогодишниот впечаток, после првата трка, дека градот на конзулите не е само град на седење и пиење кафе, туку станува сериозен арбитер на тркачката мапа во нашата држава и регионот. Од оваа година, овој настан е и официјално прифатен и од Атлетската федерација на Македонија, а присуството на претседателката Александра Војнеска-Зикова, која го означи стартот на двете трки е потврда за значењето на "Трчај бе".
Оваа година, организаторите и покрај тоа што беа соочени со здравствената криза предизвикана од Ковид-19, одговорија успешно на предизвикот да организираат трка во услови на пандемија, покажувајќи дека со многу посветеност, вклучување на професионален тим и пред сѐ љубов, можат да бидат надминати сите пречки и приредија вистински тркачки спектакл во Битола.
Одличната организација од минатата година беше причина, од мигот на објавување на пријавувањето на трката до пополнување на предвидениот број согласно здравствените протоколи, во само 48 часа да се пополнат сите места.
Нешто помалку од 600 натпреварувачи, поделени на трките на 5 и 10 километри ја растрчаа Битола. Посебните протоколи, кои важеа за оваа трка вклучуваа и мерење на температурата на секој од натпреварувачите, дезинфекција на старт и цел, задолжително носење на маска се до почетокот на трката, како и старт во бранови на одредено временско растојание по принципите на хронометар трка. Македонската атлетска елита беше присутна на настанот што беше гаранција за супер интересна трка.
"Трчај бе" создаде нова спортска приказна во градот под Пелистер. И ова е дефинитивно најмасовниот спортски настан кој Битола досега го имала.
"Трчај бе" имаше моќ да го промени животот на битолчани. "Трчај бе" ги натера да почувствувате што значи да се придвижиш и физички и духовно. Блескава промена е да истрчаш една трка и низ целта да поминеш со подигнати раце. Ние тоа им го овозможивме, за да почувствуваат колку трчањето може да им го промени животот на подобро" изјави Никола Димитровски, познат битолски адвокат кој е директор на трката.
Тој со својот тим, иако во комплицирани услови заради здравствената криза, успеа многу успешно да го одржи ветувањето дека трка е можна, по сите протоколи, ако се има вистинскиот тим.
Бројни награди за победниците во различни категории, а како изненадување за нив, настап на најдоброто од Битола, групата Фолтин на целта, панк бендот Паркети на една од точките по патеката, Дувачкиот оркестар на Битола на друга точка, а бројни кафулиња и поединци организираа забава и бодрење за натпреварувачите низ целата патека, правејќи атмосфера како на големите светски маратони.
Актерите Марјан Ѓоргиевски и Никола Пројчевски, како и познатиот битолчанец Зоран Лазаревски-Паљото беа забава за натпреварувачите.
Резултати на 10.000 метри:
Мажи
1.Дарио Ивановски 30.50
2.Атанас Анчевски 33.31
3.Кокан Ајановски 33.57
Жени
1.Адријана Поп Арсова 37.17
2.Биљана Кираџиева 37.55
3.Миљана Ристиќ 39.06
Резултати на 5.000 метри:
Мажи
1.Кристијан Наумовски 17.08
2.Григоријан Никовски 17.12
3.Атанас Епов 17.22
Жени
1.Бојана Наумовска 20.49
2.Биљана Сивева 21.32
3.Марија Пеликон 21.44
Резултати на тимови:
Жени
1. Korruners
2. NRC – Nike + Run Club
3. Охрид ТрчаТ
Мажи
1. NRC – Nike + Run Club
2. АК Делта
3. Korrunners