Хан: Македонија напредува во владеење на правото, сите членки на ЕУ треба да ја поддржат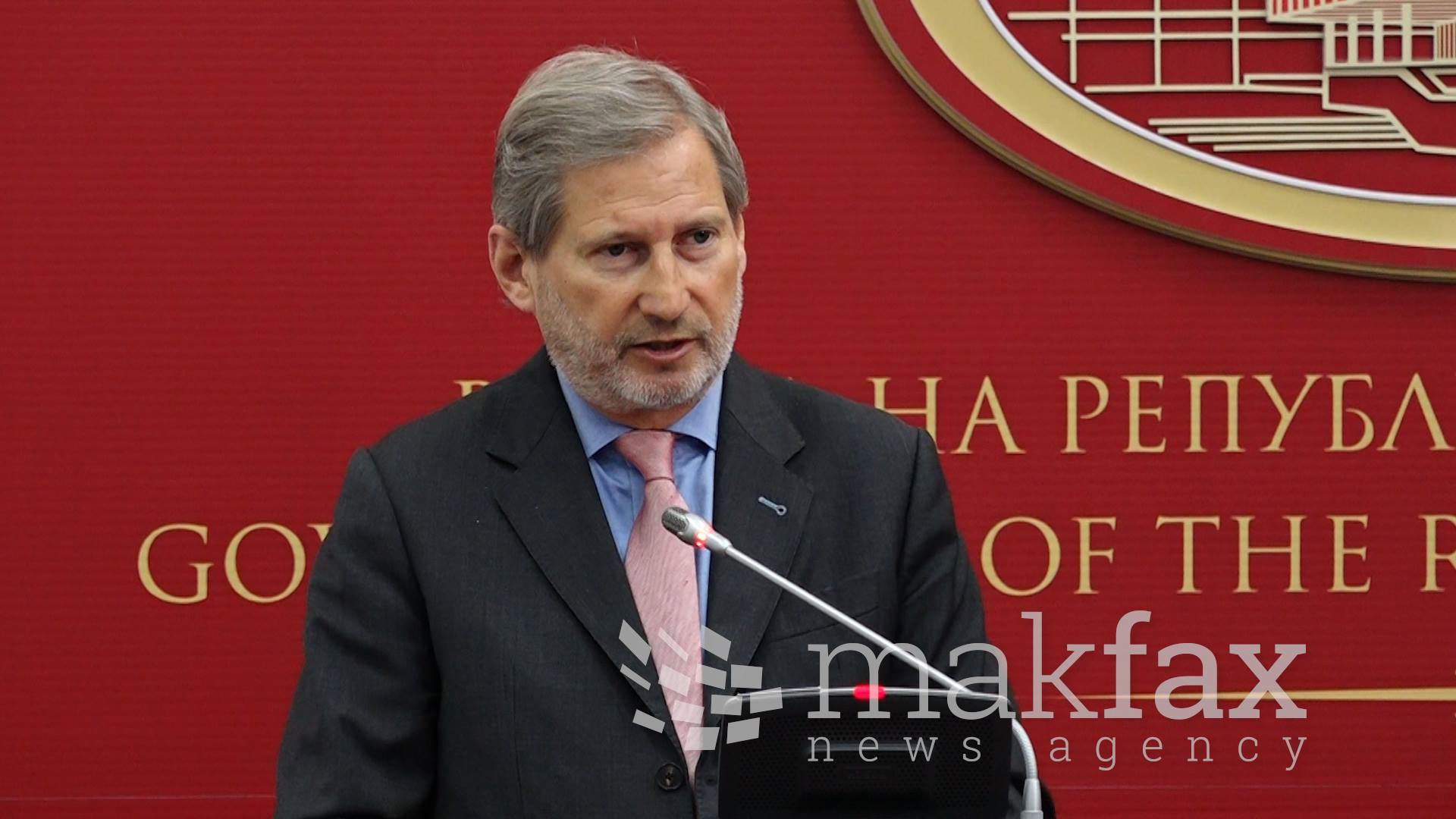 Еврокомесарот за проширување, Јоханес Хан, на "Твитер" порача дека владеењето на правото е еден од основните критериуми за влез во ЕУ. Ова е првпат Хан да се огласи по бегството на поранешниот премиер Никола Груевски.
A strong #RuleofLaw is one of the fundamental criteria of #EUaccession. After years of backsliding,🇲🇰is making good progress in this area, including criminal law. All #EU Member States+#WB #neighbours should support this process.This is a matter of #Europe's #credibility!

— Johannes Hahn (@JHahnEU) November 16, 2018
"Силно владеење на правото е еден од темелните критериуми за влез во ЕУ. По години назадување, Македонија прави добар напредок во оваа област, вклучително и кривичното право. Сите земји членки на ЕУ и соседи треба да го поддржат овој процес. Се работи за кредибилитетот на Европа", напиша Хан.
©Makfax.com.mk Доколку преземете содржина од оваа страница, во целост сте се согласиле со нејзините Услови за користење.

Заев: За нас се зборува како за позитивен пример, оптимисти сме за датумот за преговори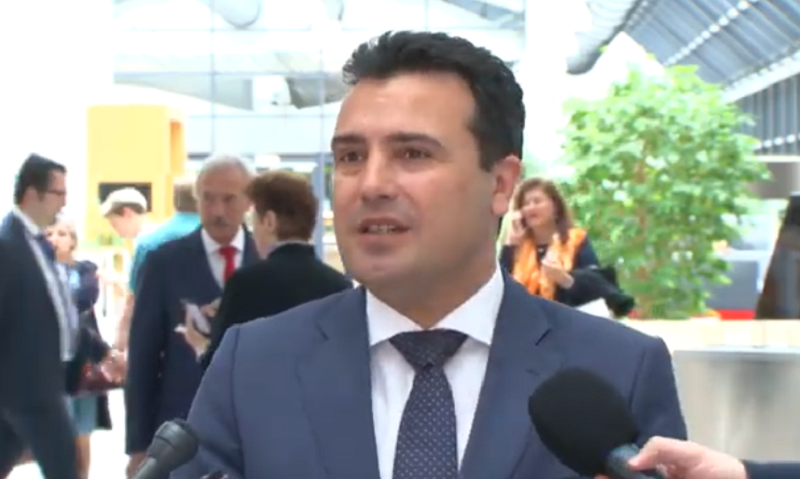 Сите зборуваат за Северна Македонија како за позитивен пример, единствена земја во Западен Балкан каде што е мирно, нема протести, се движат работите, успешно завршивме избори за да можеме да посветиме на економските вредности коишто за компаниите значат профит, за нас значат бруто домашен производ, нови работни места и можно растење на нашиот извоз, рече премиерот Зоран Заев, по завршување на Виенскиот економски форум.
Тој додаде и дека еврокомесарот Јоханес Хан пред бизнисмените и деловните луѓе зборувал за перформанските на економијата на нашата земја.
"Секако комесарот Хан беше овде да ги потврди нашите европски вредности и она што е досега постигнато. Јас му благодарам за тоа, поради тоа што не само што помага на нашиот пат на интеграцијата туку еве беше овде да настапи и независно да каже и пред бизнисмените и деловните луѓе за перформансите на економијата во нашата земја и на резултатите од сите реформи до каде што сме стигнати, за да можат да бидат осигурени потенцијалните инвеститори токму и во тие вредности", рече Заев.
Премиерот кажа и дека со Хан разговарале и за очекувањата ова лето, јуни или јули, за конечната одлука на Европската Унија, која што треба да значи конечно одлука за добивање датум за преговорите.
"Тој е оптимист, јас сум оптимист. Секако знаеме дека треба да завршат парламентарните избори за Европскиот парламент, за да може уште појасно да ги знаеме ставовите на Франција и на Холандија. КанцеларкатаМеркел е позитивна. Веруваме дека ќе се придвижат процесите онака како што ние очекуваме заради тоа што навистина заслужуваме. Направивме премногу, сите го потврдуваат тоа и конечно заслужуваме позитивен фидбек од Европската комисија и од Европската Унија преку земјите членки за добивањето датумот за преговори", рече Заев.
Заев рече во првата половина на јуни ќе излезе со конкретни решенија.
"Овие денови ќе посветам и јас, министерката за правда, моите тимови заедно со високите претставници од ВМРО – ДПМНЕ, ако треба и до лидерска средба ќе дојде, да направиме сè што треба и овој закон да го заокружиме. Тоа е тој квалитативен период којшто од некои десеттина-дванаесет дена го имаме пред нас, до почетокот на јуни буквално. Во јуни, и тоа првата половина на јуни, имам намера да излезам со конкретните решенија за промени, и тоа во Владата, во владините институции, значи директорски места, управни одбори, надзорни одбори, во локалната средина, значи едно трето ниво подоле, а секако ќе се случат и персонални промени во Социјалдемократскиот сојуз, коишто ќе значат и подобрување на перформансите на најголемата владејачка партија, којшто има директен импакт квалитативен и врз владеењето во државата", рече Заев.