Хан на "Твитер": Им честитам на сите оние што одлучија да одат по патот на ЕУ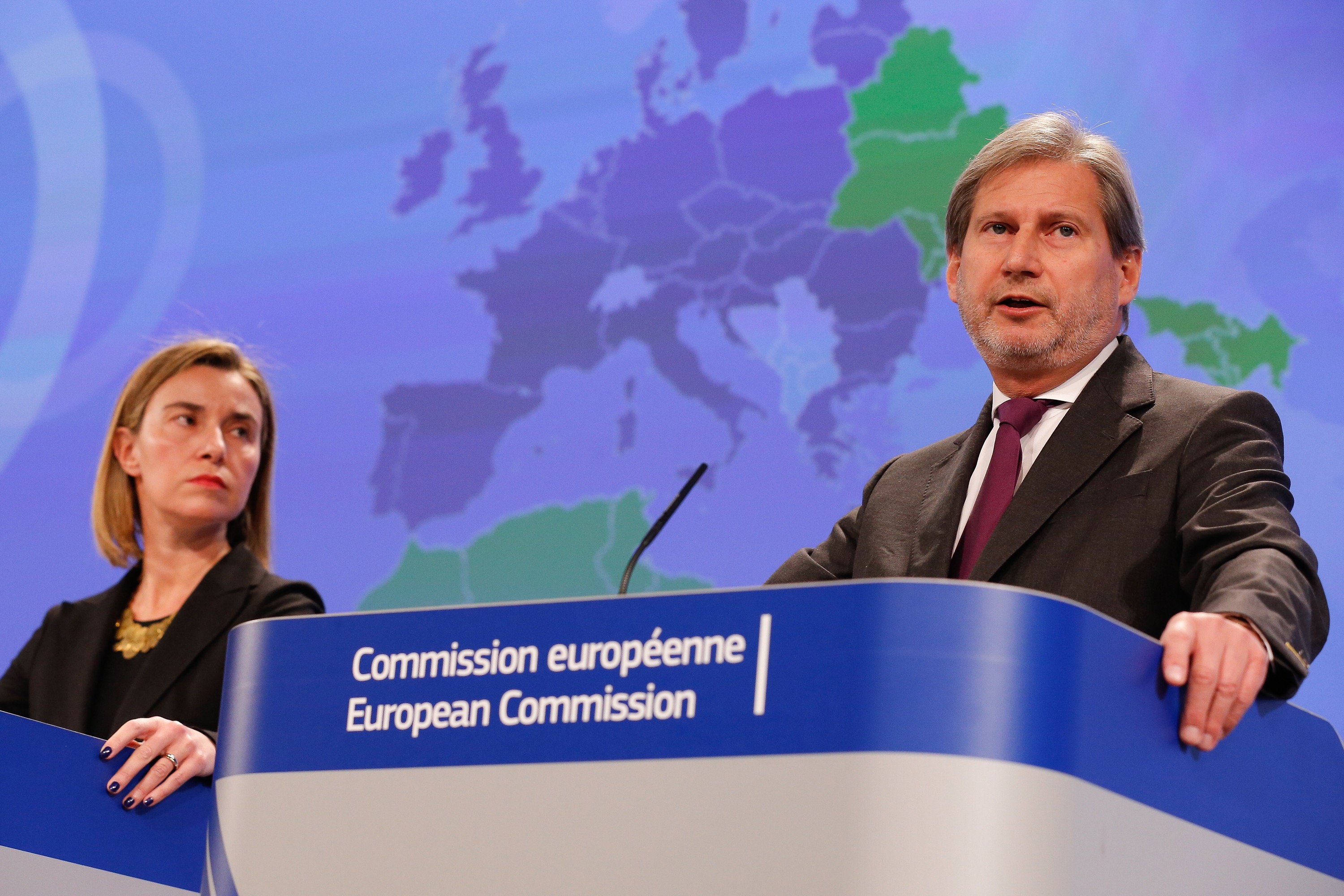 На социјалната мрежа "Твитер" , веднаш по завршувањето на собраниската седница, на којa паратениците со 80 гласа "за" ја донесoa одлуката за пристапување кон уставните измени, честитка до македонските пратеници испрати еврокомесарот Хан. Денеска е добар ден за демократијата во Скопје, Македонија, им честитам на сите оние што одлучија да одат по патот на ЕУ, напиша еврокомесарот за проширување, Јоханес Хан, на својот "Твитер".
A great day for #democracy in #Skopje 🇲🇰! I congratulate all those who decided to walk on along the #EU path. I expect that the free choice of all MPs is fully respected, especially of those who crossed the aisle tonight. We need statesmanship, not party-games.

— Johannes Hahn (@JHahnEU) October 19, 2018
"Денеска е добар ден за демократијата во Скопје! Им честитам на сите оние што одлучија да одат по патеката на ЕУ. Очекувам дека слободниот избор на сите пратеници е целосно почитуван, особено на оние што ја преминаа патеката вечерва. Ни требаат државнички, а не партиски игри", напиша Хан.
©Makfax.com.mk Доколку преземете содржина од оваа страница, во целост сте се согласиле со нејзините Услови за користење.

Кампања за безбедно возење со трактор – годинава неколкумина загинати и 12 повредени во несреќи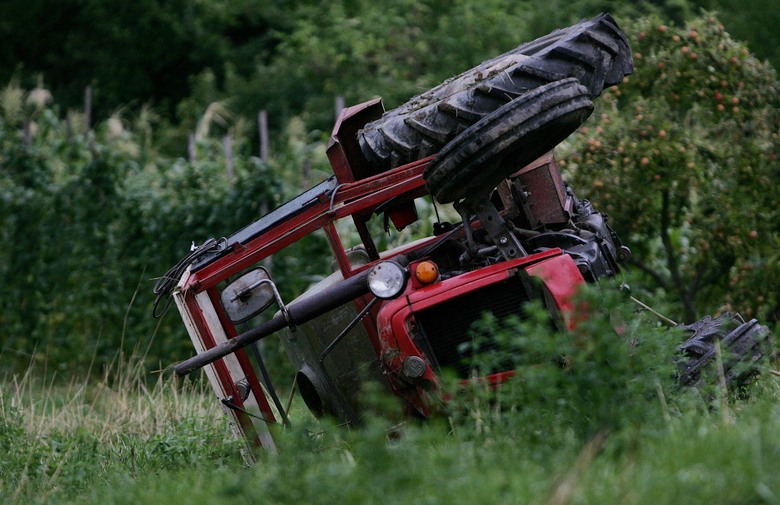 "Безбедно возење со трактор" е насловот на новата кампања која ќе ја реализира Републичкиот совет за безбедност на сообраќајот на патиштата во наредниот период и истата има за цел едукација и подигање на свеста кај возачите на трактори и други мобилни машини за нивно одговорно учество во сообраќајот, во прв ред едукација за потребата за управување на технички исправно возило.
Голем број на граѓани во Република Северна Македонија се занимаваат со земјоделие и согласно тоа голем број на возачи учествуваат во сообраќајот со трактори, мотокултиватори и други мобилни машини. За жал, состојбата на терен покажува дека голем број од возачите на трактори управуваат технички неисправни возила, не се соодветно осветлени во ноќни услови, итн. па многу често се случува токму тоа да биде причина за предизвикување на сообраќајни незгоди со загинати и тешко повредени лица.
Согласно наведеното РСБСП со потсетување за најважните одредби од законот кои се однесуваат на оваа категорија на возила:
• Сопственикот на трактор и/или тракторска приколка, е должен на секои шест години од денот на првата регистрација да го регистрира возилото.
• Сопственикот на трактор при продолжување на важноста на сообраќајната дозвола е должен да приложи доказ за извршено осигурување и доказ за техничка исправност на возилото, односно потврда за извршен технички преглед на возилото.
• Редовен технички прегледи на трактор се прави на секои две години по првата регистрација.
• На јавните патишта се ограничува брзината на движење на 30 km/h за трактори и 25 km/h за трактори што влечат приклучно возило со кое се превезуваат лица.
• Трактор и тракторска приколка во сообраќајот на пат, задолжително треба да бидат технички исправни и да имаат исправни уреди. (сопирачки, светла и др.)
• На трактор може да се превезува лице само ако има посебно фабрички вградено седиште.
• На приклучно возило што го влече трактор може да се превезуваат до пет лица кои работат на товарење или истовар на товарот или кои вршат земјоделски работи.
• Ако трактор влече две приклучни возила во нив не смеат да се превезуваат лица.
• Со приклучно возило што го влече трактор, може да се превезуваат и повеќе од пет лица, ако тие вршат земјоделски работи и тоа само од местото на живеење до местото на работење и обратно и од едно до друго место на работење.
• На трактор што влече приклучно возило во кое се врши превоз на лица, може да управува само возач кој има најмалку три години возачка дозвола која дава право за управување со трактор.
• По автопат, експресен пат и на пат резервиран за сообраќај на моторни возила, не смеат да се движат трактори.
• Со трактор може да управува лице кое поседува возачка дозвола од "Ф" категорија или лице кое поседува возачка дозвола од категориите "Б", "БЕ", "Ц1", "Ц1Е", "Ц", "ЦЕ", "Д1", "Д1Е", "Д" или "ДЕ".
Секоја година по неколку возачи на трактор и патници на трактор или приколка го губат животот во сообраќајни незгоди. Во првите 6 месеци, во 2020 година, еден возач на трактор го загубил животот во сообраќајна незгода, а 12 се повредени. Во летните месеци, според неофицијалните податоци на РСБСП, најмалку уште двајца возачи на трактор го загубиле животот во сообраќајни незгоди
Затоа, РСБСП апелира до возачите на трактори, молтокултиватори и други мобилни машини, и покрај сите проблеми со кои се соочуваат, во прв ред да мислат на безбедност, на нивниот живот, на здравјето,да возат технички исправни возила, со исправни сопирачки.