Бертенс подобра од Кербер во драмата во Сингапур
Осмата носителка, Кики Бертенс беше поупорна и подобра од Анџелике Кербер во последниот меч од првото коло на ВТА финалето во Сингапур, враќајќи се за 1:6/6:3/6:4 победа над трикратната гренд слем шампионка.
Холанѓанката, која последна се пласираше на …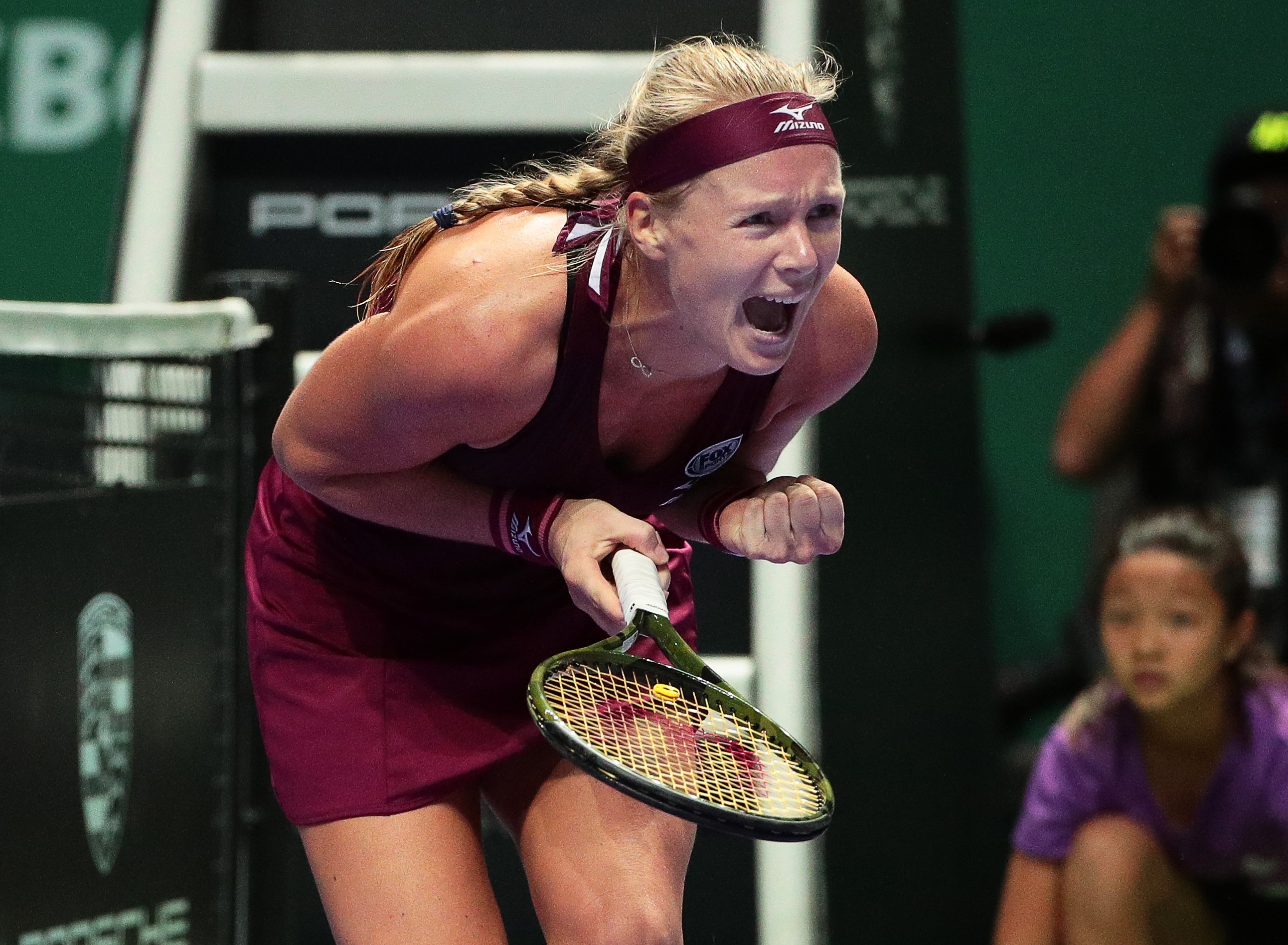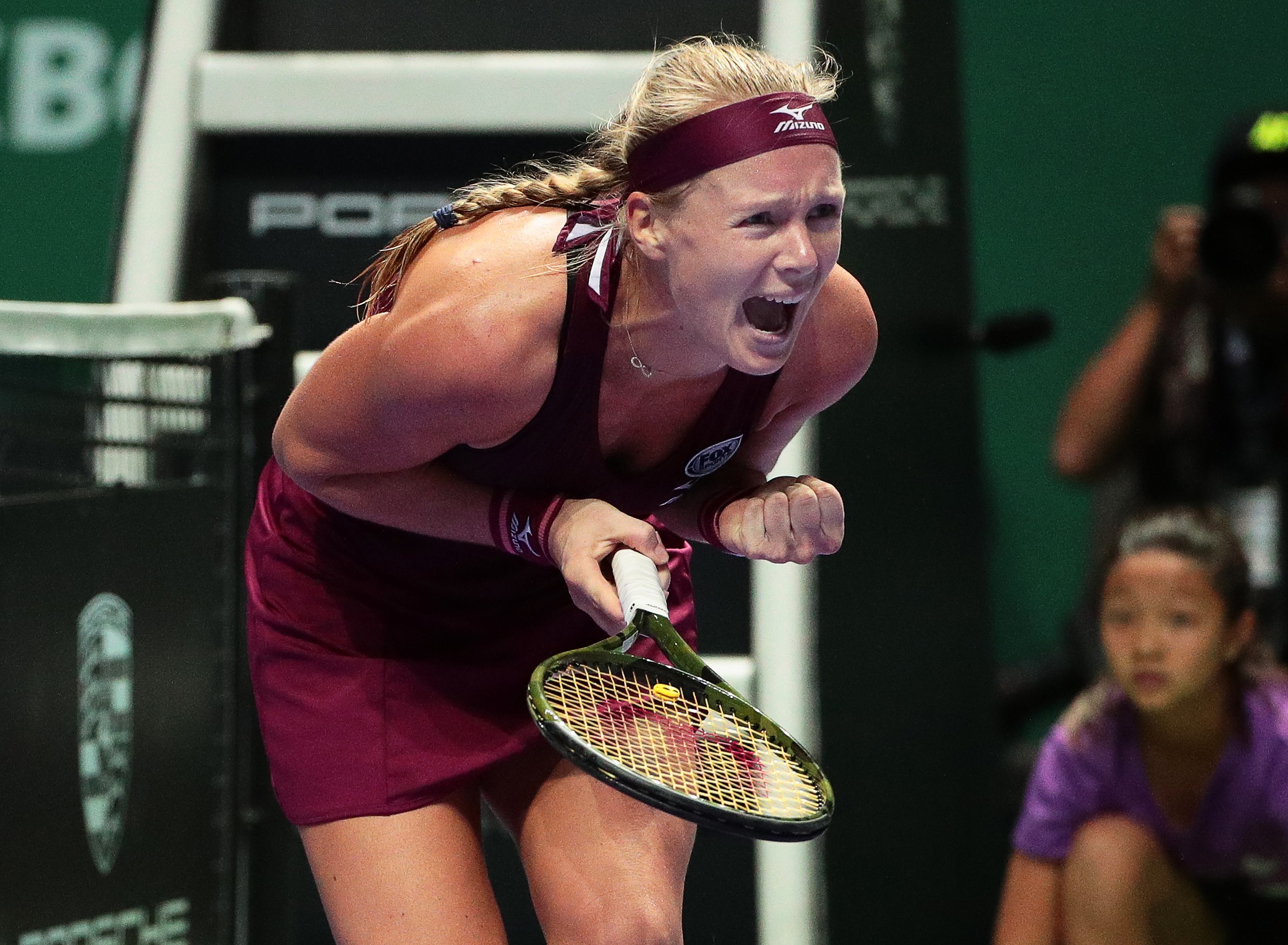 Осмата носителка, Кики Бертенс, беше поупорна и подобра од Анџелике Кербер во последниот меч од првото коло на ВТА-финалето во Сингапур враќајќи се за 1:6/6:3/6:4 победа над трикратната гренд-слем шампионка.
Холанѓанката, која последна се пласираше на елитниот турнир на најдобрите осум тенисерки во 2018, ја шокираше шампионката од Вимблдон по слабиот прв сет, за да осигура првпат во овој формат на турнирот најслабите четири носителки да ги добијат првите мечеви по победите на Елина Свитолина, Каролина Плишкова и Слоун Стивенс.
"Започнав навистина лошо, но успеав да ја свртам работата. Кога не ми одеше најдобро поразговарав со тренерот и одлучив да играм поагресивно и тоа беше рецептот за победата", вели Бертенс.
.@kikibertens completes the comeback victory at the @WTAFinalsSG!

Gets the win over Kerber 1-6, 6-3, 6-4! pic.twitter.com/qRomp8D8A9

— WTA (@WTA) October 22, 2018
Во првиот денешен меч, Американката Слоун Стивенс имаше фантастичен трет сет за со 7:5/4:6/6:1 да ја победи шампионката од САД опен, Наоми Осака, по битка од 2 часа и 25 минути. Пред овој меч, Осака имаше низа од 14 победи во последните 16 меча, но направи 46 неизнудени грешки и загуби три брејка во последниот сет.
"Знаев дека нема да биде лесно против Наоми. Решив да останам смирена во последниот сет  и да ги искористам моите шанси", изјави Стивенс по мечот во кој играа двете последни шампионки од Флешинг медоуз.
Фото: ЕПА
©Makfax.com.mk Доколку преземете содржина од оваа страница, во целост сте се согласиле со нејзините Услови за користење.

Мане ги казни грешките на Кристенсен и Кепа, Ливерпул го победија Челси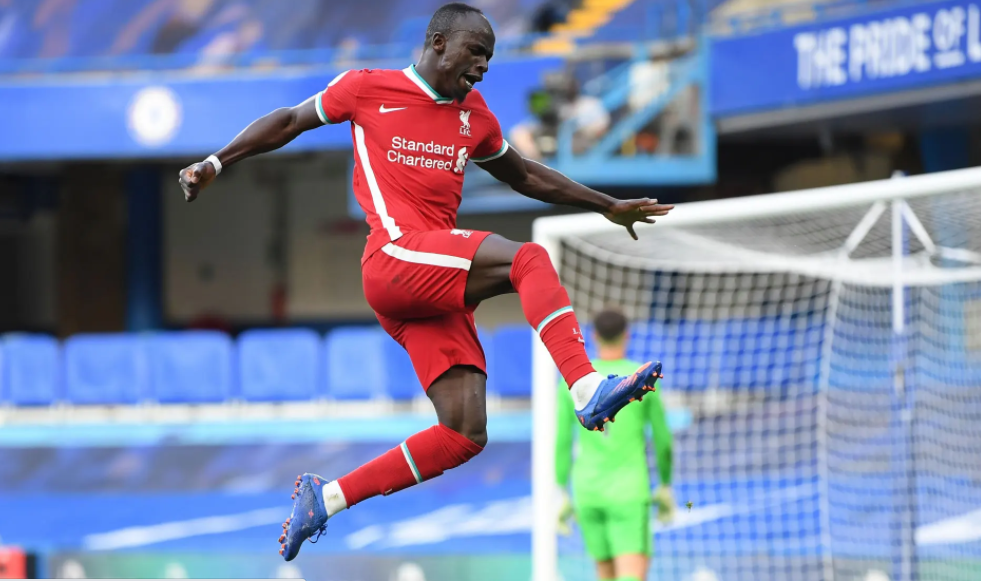 Ливерпул славеа на "Стенфорд Бриџ" против Челси со 2:0 во премиерлигашкото дерби одиграно во рамките на 2.коло. Одново одбраната на челси беше таа која го турна тимот во пораз. Кристенсен на истекот на првиот дел доби врцен картон, а голманот Кпеа во второто полувреме на противниците им го подари вториот гол.
Во тактичко надмудрување, без многу убавина во играта мина првиот дел, во кое Ливерпул ја контролираше играта, но без конкретна закана кон голот на "сините".
На истекот на првиот дел Мане му побегна на Кристенсен, Данецот направи фаул за кој доби црвен картон.
Во вториот дел Ливерпул влезе со намера што побргу да постигне гол, тоа им успеа во 50 минута кога по акцијата на Салах и Фирмино, Мане му побегна на Џејмс и од непосредна близина ја зафати топката со глава и го матираша Кепа.
Четири минути подоцна Сенегалецот успеа да пресече едно додавање на голманот на Челси и го постави конечниот резултат.
Жоргињо не реалзиираше пенал за Челси во 72 минута. Алисон Бекер го одбрани неговиот удар. На пеналот му претходеше прекршокот на Алкантара врз Вернер. Десет минути подцна Алисон се истакна уште еднаш кга го одбрани ударот на Ејбархам.
Во финишот Кепа забележа две интервенции со кои спречи повисок пораз на својот тим.