Дербито за Хјустон, историјата за Кармело Ентони
Кармело Ентони ја обележа изминатата ноќ во НБА лигата, иако Оклахома претрпе пораз од Хјустон 122:112. Мело го мина Џери Вест на 20. место на листата на најдобрите стрелци на сите времиња.
кармело ја игра својата 15.сезона во најсилната кошаркаска лиг…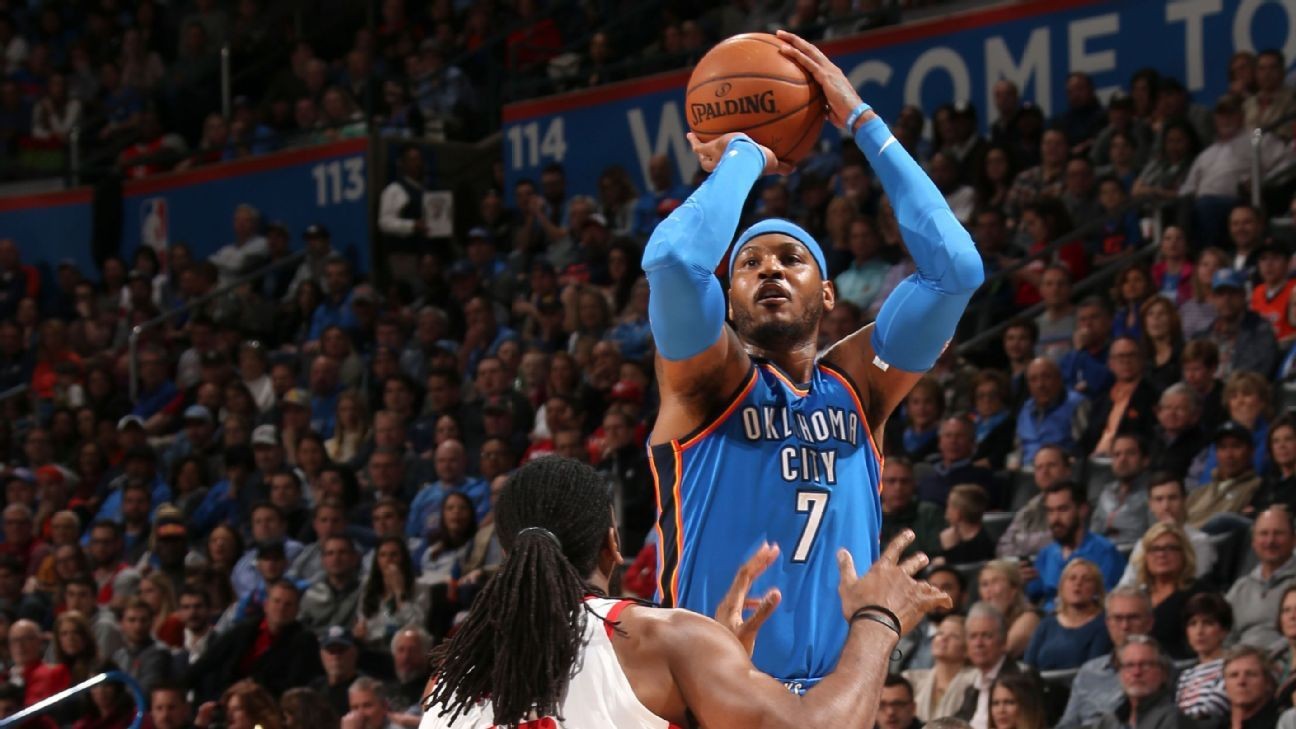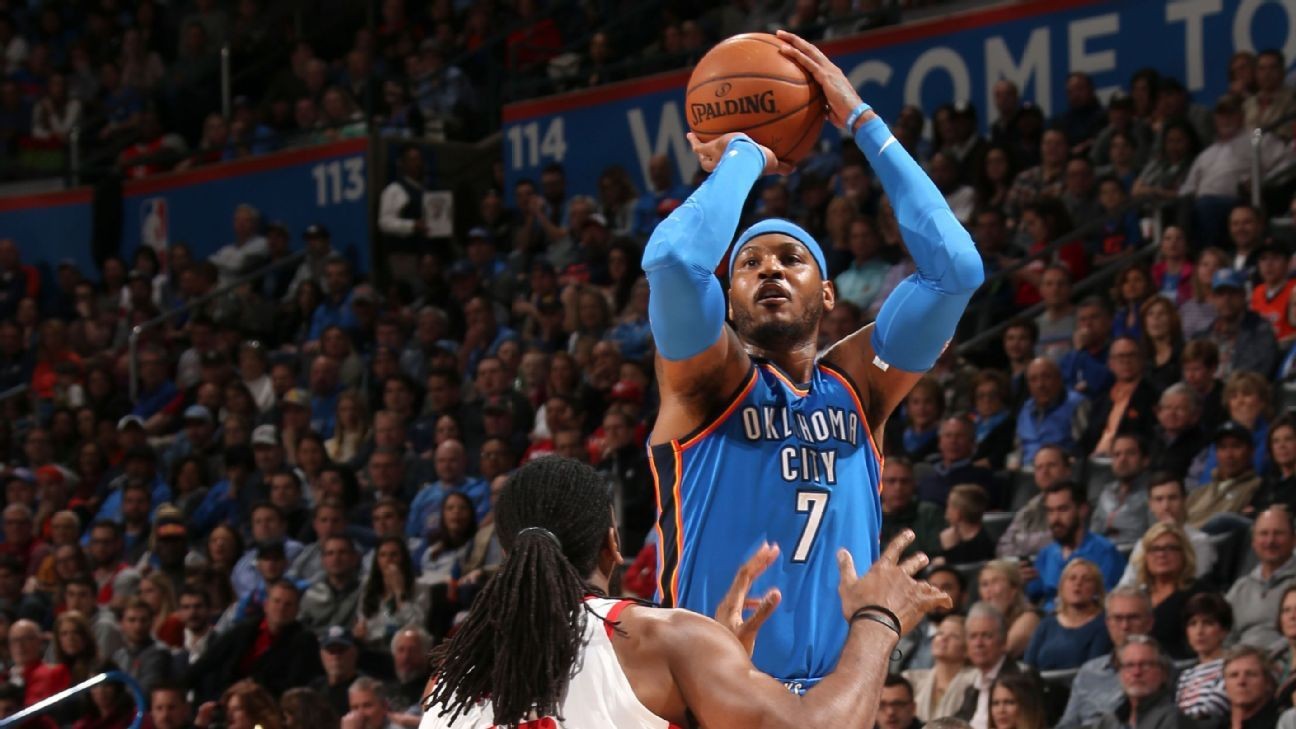 Кармело Ентони ја обележа изминатата ноќ во НБА-лигата, иако Оклахома претрпе пораз од Хјустон, 122:112. Мело го мина Џери Вест на 20. место на листата на најдобрите стрелци на сите времиња.
Кармело ја игра својата 15.сезона во најсилната кошаркарска лига во светот, во првата четвртина постигна тројка и го мина Вест на вечната листа.
Инаку, Џери Вест, човекот според кого е направено логото на НБА-лигата, во периодот од 1960 до 1974 година го носеше дресот на ЛА Лејкерс.
Ентони во првото полувреме постигна 19 поени, а натпреварот го заврши со 23 коша. Најефикасен во редовите на Оклахома беше Расел Вестбрук со 32 поени, 4 скока и 7 асистенции, но плејот на Тандер имаше и 9 загубени топки.
Хјустон го предводеа Крис Пол со 25 поени, односно Џејмс Харден со 23 поени, 5 скока, 11 асистенции и дури 10 загубени топки.
Хјустон ја забележа 16. победа во низа и со скор од 50 победи и 13 порази ја предводи лигата.
Carmelo Anthony just passed Jerry West for 20th on the all-time scoring list. pic.twitter.com/6aWOGtsrkb

— NBA on ESPN (@ESPNNBA) March 7, 2018
©Makfax.com.mk Доколку преземете содржина од оваа страница, во целост сте се согласиле со нејзините Услови за користење.

ЛЕ: Така е кога нема ВАР – Франкфурт ја елиминираше Бенфика со гол од офсајд (видео)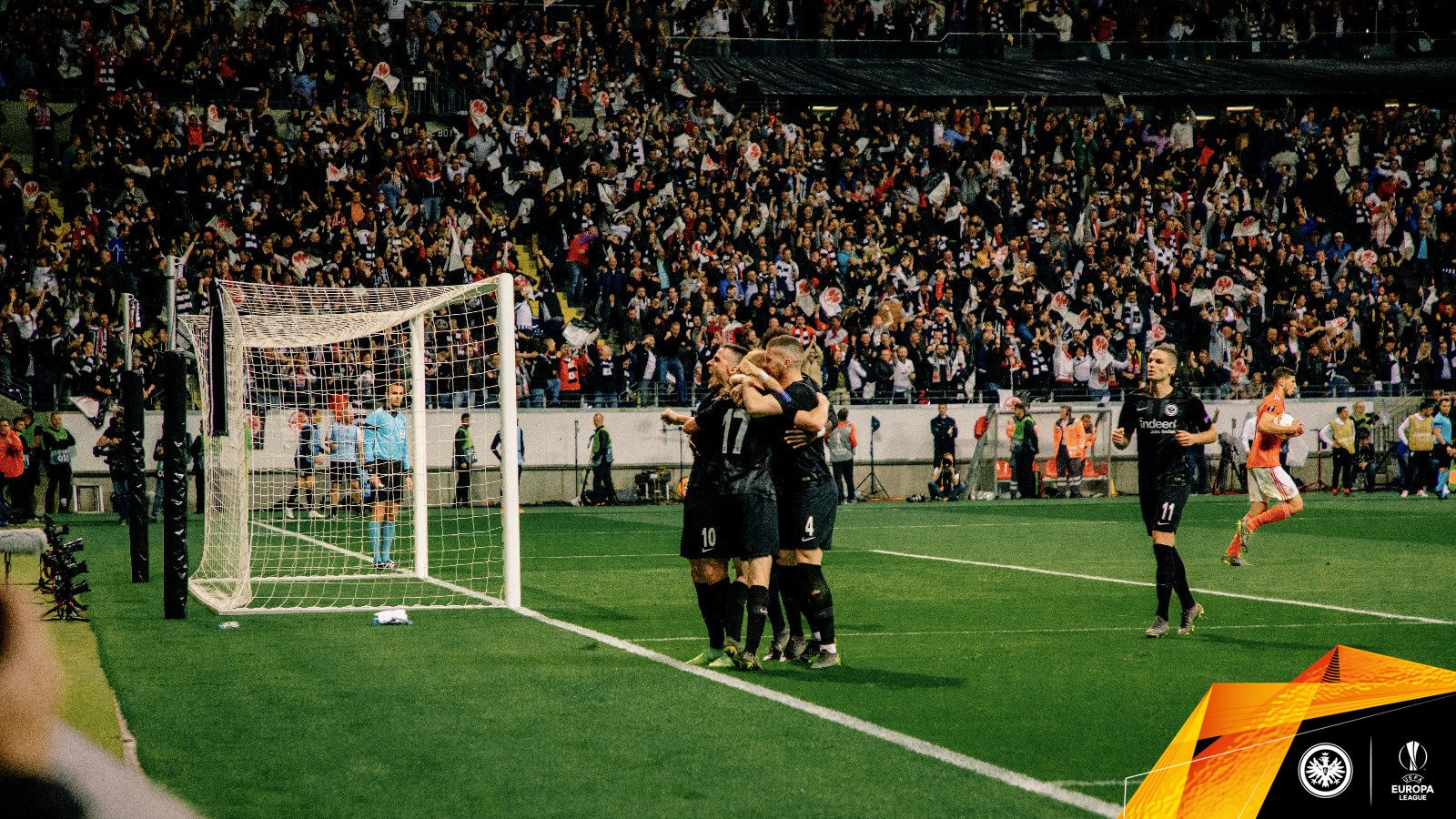 Ајнтрахт Франкфурт успеа да се пласира во полуфиналето на Лига Европа во најконтроверзниот меч на вечерта, откако со 2:0 ја совлада Бенфика и ја елиминираше предноста од 4:2 на португалскиот клуб од првиот меч. Единствен проблем беше, што првиот гол беше постигнат од неверојатно очигледен офсајд.
Челси и Славија Прага одиграа меч со неверојатни седум гола, за "сините" да победат со 4:3 и да бидат противници на Ајнтрахт во полуфиналето, Арсенал победи и на гости кај Наполи, додека Валенсија со сигурни 2:0 против Вилјареал се пласираше во полуфиналето.
Бундеслигашот дојде во водство во 37. минута откако прво Гачиновиќ го погоди дирекот од удар од шестнаесетина метри, а Филип Костиќ ја смести топката во голот. Ова мораше да биде поништено поради апсолутно чистата офсајд ситуација, меѓутоа бидејќи во Лига Европа не се користи ВАР, се остана на проценката на италијанскиот судија Даниеле Орсато. Тој исто така му даде црвен картон на тренерот на гостите, Бруно Лаже.
Патот кон полуфиналето на Ајнтрахт им го отвори Себастијан Роде, откако во 67. минута постигна убав гол со удар од далеку.
Wtf man… and people say VAR ruins football. Benfica got ROBBED.. Clear offside… pic.twitter.com/Qn43hnHGZp

— moeketsi_skhilo (@RealSkhilo) April 18, 2019
Челси имаше фуриозен старт на "Стемфорд бриџ" со три гола во првите 17 минути од мечот против Славија Прага и 4:1 на полувреме, но на крајот мораше да внимава откако чешкиот клуб се врати за 4:3 во меч со многу голови.
Арсенал пак, по вторпат го победи Наполи, овојпат на "Сан Паоло", откако Александер Лаказет постигна убав гол од слободен удар за минимален 1:0 триумф. Нивни противник во полуфиналето ќе биде Валенсија, кои со 2:0 вторпат го победија Вилјареал во шпанската пресметка.
ЛИГА ЕВРОПА, 1/4 ФИНАЛЕ, 2.НАТПРЕВАР
Челси – Славија Прага 4:3, прв натпревар 1:0, вкупно 5:3
Ајнтрахт Франкфурт – Бенфика 2:0, прв натпревар 2:4, вкупно 4:4, Ајнтрахт оди понатаму поради "гол на гости"
Наполи – Арсенал 0:1, прв натпревар 0:2, вкупно 0:3
Валенсија – Вилјареал 2:0, прв натпревар 3:1, вкупно 5:1
ПОЛУФИНАЛЕ
Челси – Ајнтрахт Франкфурт
Арсенал – Валенсија