Реал ги претстави дресовите за новата сезона, го нема само Роналдо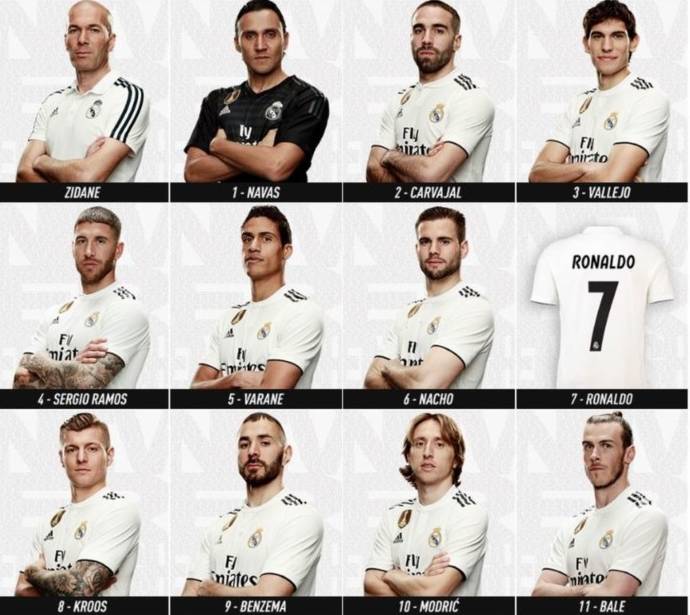 Реал Мадрид вчера ги претстави и ги пушти во продажба дресовите за новата сезона. Фудбалерите на европскиот првак се фотографираа во новата опрема која ја направи "Адидас", а на сетот беа присутни сите, освен Кристијано Роналдо.
Тоа дополнително ги загрижи навивачите на Реал бидејќи Португалецот ги остави во дилема со изјавата дека "во следните неколку дена ќе донесе одговор за иднината во клубот".
You're nobody until you create 🏆🏆🏆
Our new home and away kit by @adidasfootball.
👉 https://t.co/odfWCbsdVu#HalaMadrid #HereToCreate pic.twitter.com/BInQm2Lw4g

— #CHAMP13NS 🇺🇸🇬🇧 (@realmadriden) May 29, 2018
Сепак, Роналдо на фотографирањето не се појави од едноставна причина што не смее да го промовира "Адидас" поради договорот кој го има со американскиот производител на спортска опрема "Најк".
©Makfax.com.mk Доколку преземете содржина од оваа страница, во целост сте се согласиле со нејзините Услови за користење.

(Видео) "Драга кошарко": Писмото со кое Брајант се прости од својот омилен спорт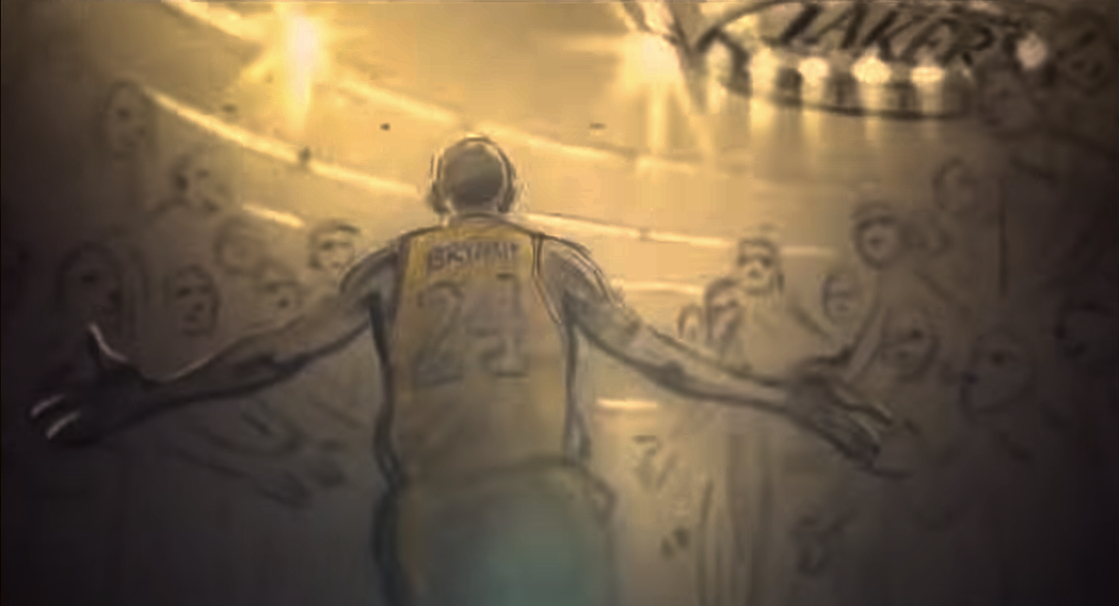 Кошаркарската легенда Коби Брајант (41) синоќа загина во хеликоптерска несреќа во Калифорнија заедно со неговата 13-годишна ќерка Џијана. Како што пренесува "Њујорк тајмс", во инцидентот, покрај нив, животот го загубиле уште седум лица.
Светските медиуми во чест на големиот мајстор на кошаркарската игра, популарнот "Црна мамба", потсетуваат на неговата поема, која во ноември 2015 година ја објави во The Players' Tribune како писмо до својот најомилен спорт, најавувајќи го со него повлекувањето од професионалната кошарка што официјално се случи во 2016.
Ова е текстот од познатата поема на Коби:
Драга кошаркo,
Од моментот
Кога почнав да ги мотам во клопче чорапите на татко ми
И со нив шутирав замислени,
Шутеви за победа
Во полна сала во Калифорнија
Знаев дека една работа е вистинска:
Се заљубив во тебе.
Љубов толку длабока што ти дадов сè –
Од моите ум и тело
До мојот дух и душа.
Како шестгодишно момче
Со голема љубов
Никогаш не го гледав крајот на тунелот.
Се гледав само себеси
Како излегувам од тунел (пред почетокот на натпревар).
И така трчав.
Трчав напред-назад по секој терен
По секоја загубена топка, само за тебе.
Ти од мене бараше труд
Јас ти го дадов целотo срце
Бидејќи беше многу повеќе.
Играв во пот и болка
Не зошто барав предизвици
Но затоа што Ти ме повика.
Направив сè за Тебе
Затоа што така се постапува
Кога некој ќе направи да се чувствуваш
Толку жив, како што
Ти ме направи мене.
Му го даде на шестгодишното момче сонот за Лејкерси
И јас секогаш ќе те сакам за тоа.
Но, не можам да те сакам толку жестоко многу долго.
Оваа сезона е сè што ми остана за давање.
Моето срце може да ги поднесе дуелите
Мојот ум може да се справи со борбата за секоја топка
Но, моето тело знае дека е време да се збогуваме.
И тоа е добро.
Подготвен сум да те пуштам.
Сакам да го знаеш ова
За и двајцата да можеме да уживаме во сите моменти кои сме ги минале заедно.
Добрите и лошите.
Се дадовме еден на друг
Со сè што имаме.
И двајцата знаеме, без оглед што ќе правам следно
Јас секогаш ќе бидам тоа дете
Со замотаните чорапи,
Корпа во ќошот
Пет секунди на часовникот
Топката е во моите раце.
5… 4… 3… 2… 1
Те сакам засекогаш,
Коби
Врз основа на овој текст во 2017 година беше објавен краткиот анимиран филм со ист наслов, "Драга кошарко", кој една година подоцна освои Оскар во категоријата најдобар краток анимиран филм. Истиот може да го погледнете погоре во текстот.
Според информациите на американските медиуми, Брајант и неговата ќерка со хеликоптерот патувале во академијата на кошаркарскиот тим на Џијана, на кој тој бил тренер. Порака со сочувство и последно збогум за Коби Брајант упати и Мајкл Џордан, во која меѓу другото, напиша дека Коби бил многу горд и среќен што неговите ќерки се заљубени во кошарката.