10-годишно девојче го анализира дебаклот на "црвените ѓаволи"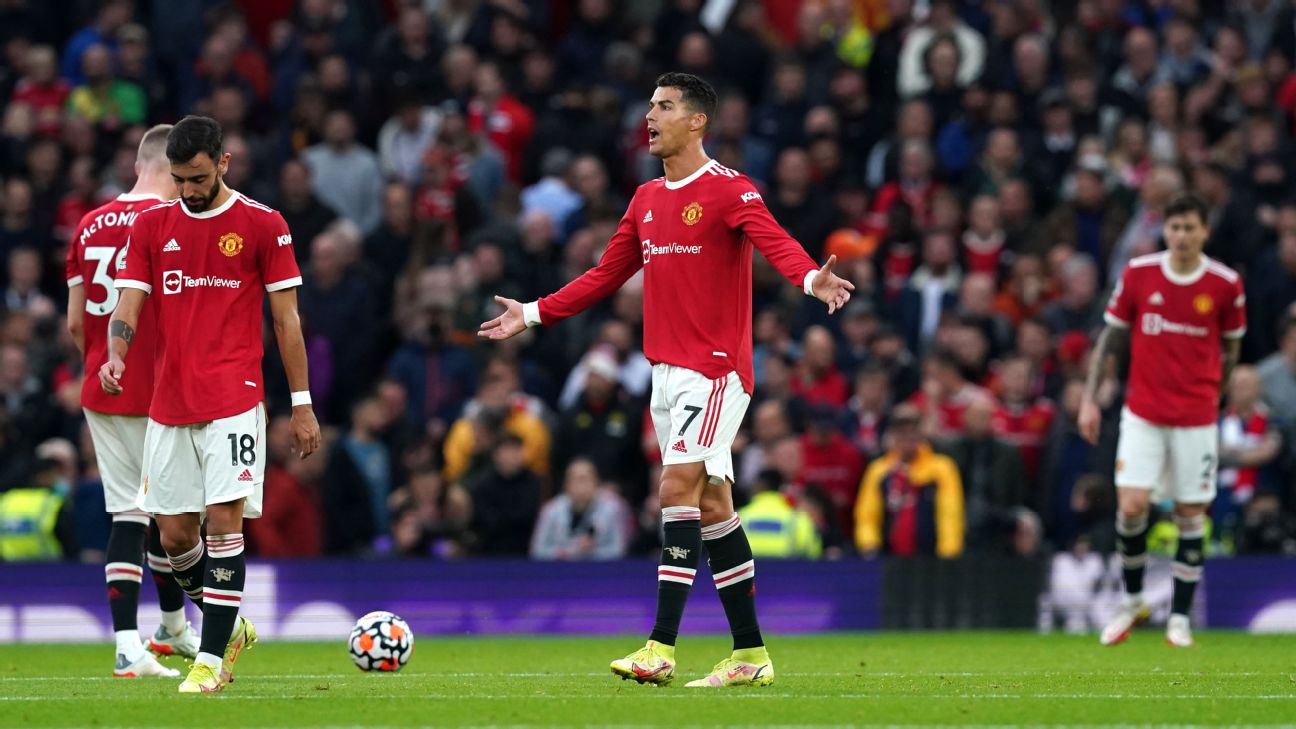 На сајтот на телевизијата на Манчестер јунајтед, "Јунајтед вју ТВ", објавено е петминутно интервју со 10-годишно девојче, навивач на "црвените ѓаволи". Девојчето го анализира поразот на Јунајтед од ливерпул (0:5).
Навистина игравме лошо денес: Пораз од Ливерпул 0:5, како се чувствуваш?
"Па не знам…Го имаме Роналдо, Санчо кој воопшто не влезе во игра и покрај тоа што за него плативме милиони. Го имаме Фернандеш, кој беше одличен минатата сезона. И да знам дека Ливерпул го победија Вотфорд со 5:0, во претходното коло, но ние сме многу подобра тим од Вотфорд, не смеевме вака да загубиме од Ливерпул. Мислам дека Оле им кажува да одиграат нешто, а тие тоа не го прават. Можевте да видите колку е Роналдо фрустриран, го удри противникот. Ништо не е случајно, во средата едвај ја добивме Аталанта…Еј, Аталанта".
Да беше густо, но дали мислиш дека може да биде подобро, понекогаш е потребно време да се наредат работите, многумина пребргу бараат смена на тренерот, бараат нови играчи…Дали мислиш дека може да биде подобро?
"Но кажаа дека ќе биде подобро. Рече дека ќе биде подобро кога изгубивме во финалето во Лига Европа, но јасно е дека не сме подобри, загубивме 5:0 од Ливерпул".
Одлично го забележа тоа, кажаа дека ќе бидеме подобри, сега ги имаме Роналдо, Санчо, Варан, но се чини дека сме полоши?
"Мислам дека проблемот сега е во тоа што Оле не знае што прави и кој е на теренот, го видовте Мегваер и оној…Линделоф…Да тие двајца не можат да се договорат кој ќе ја шутне топката, кога треба да ја шутне Мегваер, ја шутира другиот, кога треба да ја шутне другиот ја шутира Мегваер. Мислам дека проблемот е во тоа што се опуштија, веројатно си помислија: "Сега ги имаме Роналдо и Санчо, не мораме повеќе да се трудиме" и мислам дека не сакаат да научат ништо ново".
This 10-year-old's analysis of Manchester United.

The next generation of fans ❤️
⁰(via @unitedviewtv) pic.twitter.com/1YQw6eQnKB

— B/R Football (@brfootball) October 25, 2021
©Makfax.com.mk Доколку преземете содржина од оваа страница, во целост сте се согласиле со нејзините Услови за користење.

Ленгле ги налути Каталонците: Пуштете го пеш да се врати во Барселона и потоа дајте му отказ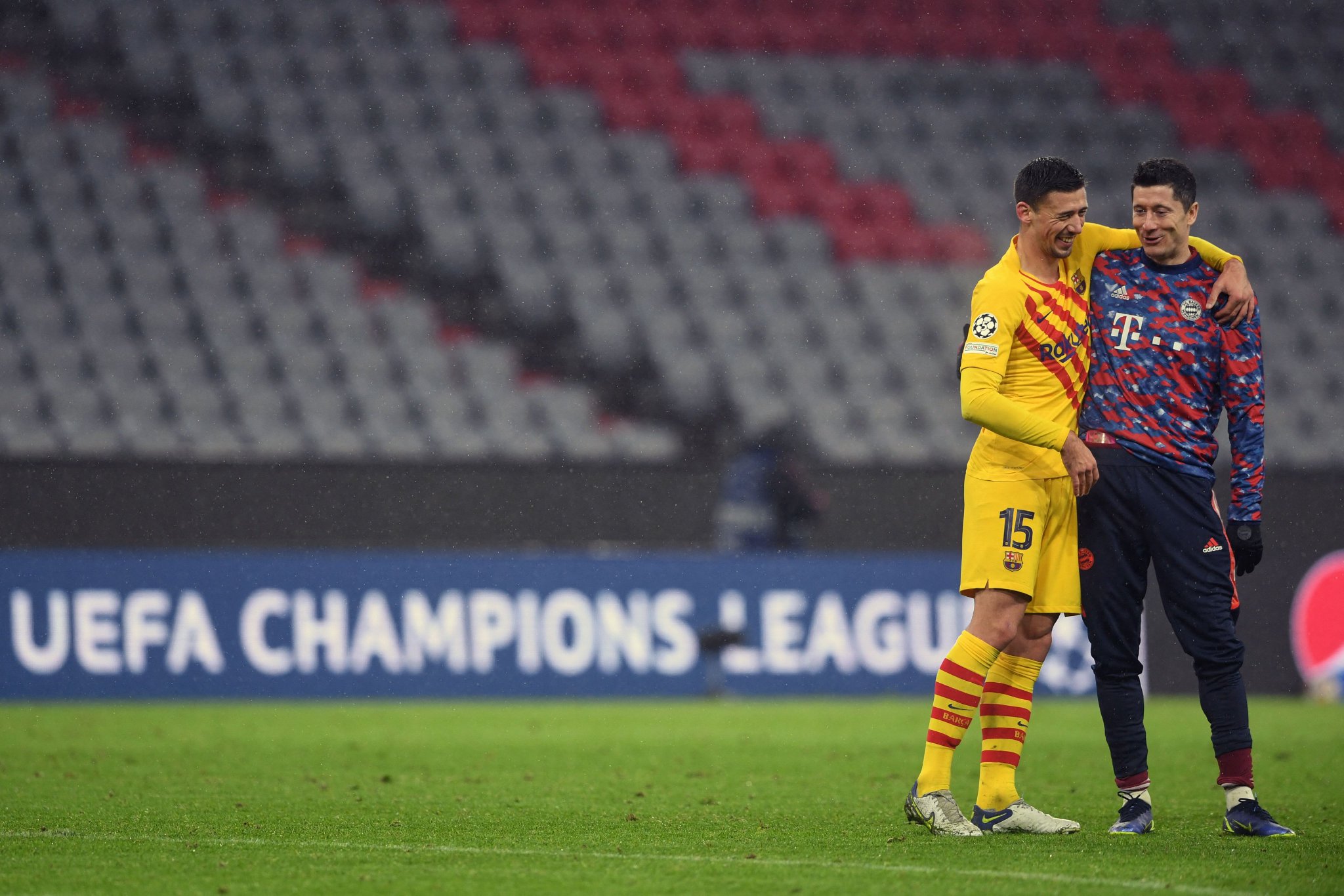 Клеман Ленгле со насмевка пријателски разговара со Роберт Левандовски, а Гави со солзи во очите го напушти теренот во Минхен. Оваа сцена најдобро ја отсликува ситуацијата во која се наоѓа Барселона.
Гави е дете на клубот, му се предвидува голема кариерата, Ленгле е легионер, кој веројатно со душа сака да замине од клубот кој се наоѓа во длабока криза на сите полиња.
Gavi's reaction knowing Barça was heading to the Europa league compared to Lenglet at full time tells you everything that's wrong with this current Barça team. And this doesn't just apply to Lenglet this applies to many of the veterans in this team.
pic.twitter.com/B7CyE139BW

— Barça DNA🧬✨ (@PPMBARCA) December 9, 2021
Веројатно, Ленгле синоќа вчера си го потпиша отказот. Можно е во зимскиот преоден рок да биде продаден.
Неговиот пријателски разговор со Левандовски наиде на голема осуда во каталонските медиуми и кај навивачите.
"Ленгле ако го гледаш ова – ти се човек без срам. Го носиш грбот со кого се поистоветуваат милиони навивачи. Денес плачевме, не можевме да спиеме, не можевме да вечераме, а утре ќе бидеме нервозни. А што направи ти, се смееш една минута по завршувањето на натпреварот. Немаш срам", рекол поранешниот фудбалер Џорди Џота, кој работи како новинар во "Ел Чирингито".
"Јас да се прашував, ќе го натерав пеш да се врати во Барселона. А кога ќе дојдеше во Барселона веднаш би му го раскинал договорот. На крајот не е виновен Ленгле, но…Болно е ова".
A traumatised Jota Jordi speaks to camera to explain how Clement Lenglet should be forced to walk back to Barcelona from Munich. pic.twitter.com/9byxBa8vod

— El Chiringuito in English (@ElChiringuitoEN) December 9, 2021
Барселона со поразот од Баерн во Минхен, прв пат по 2000 година, не успеа да се пласира во осмина-финалето, во Лигата на шампионите. На пролет, Барселона, ќе се натпреварува во Лига Европа.