Буфон доби дрес од синот на Малдини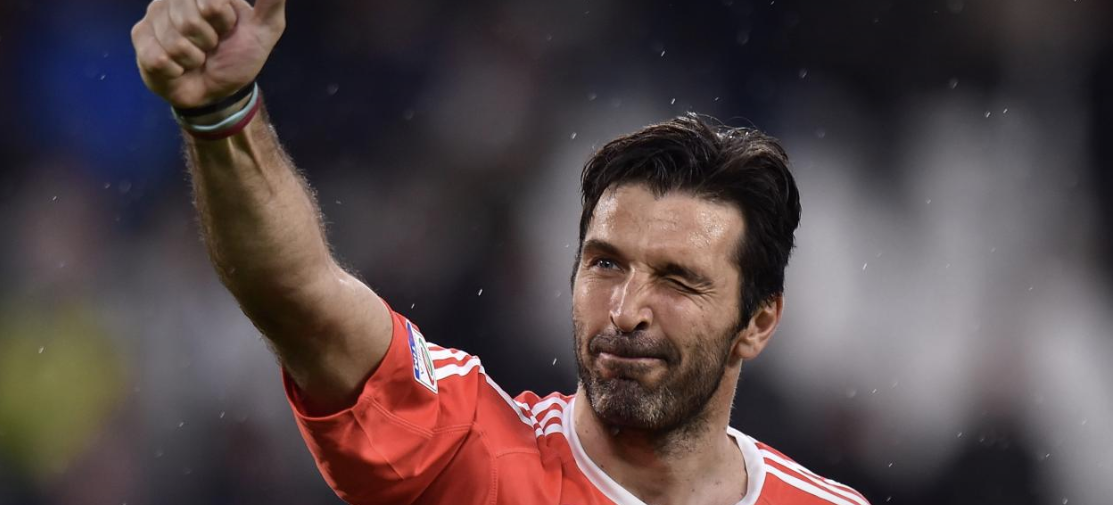 Ветеранот Џиџи Буфон по синоќешниот натпревар со Милан во Купот на Италија дома се вратил со вреден сувенир. Буфон добил дрес од синот на поранешниот соиграч на голманот во репрезентацијата на Италија Паоло Малдини, Даниеле.
Паоло веќе долго време е пензионер, сега е спортски директор на Милан, додека 18 годишниот Даниеле неодамна дебитираше за сениорскиот тим на "црвено-црните".
По мечот Буфон се шегувал дека често се среќава на теренот со синовите на поранешните соиграчи.
"Во својата колекција има дресови од Киеза и синот, Беа и синот, Тирам и синот, а сега и од Малдини и неговиот син. Ги чекам нивните внуци", рекол легендарниот голман.
Buffon leaves San Siro with Daniel Maldini's shirt
"In my collection I have Chiesa and son, Thuram and son, Weah and son, and now Maldini and son. I'm waiting for their grandchildren" 😍😂 #Juventus #ACMilan #MilanJuve pic.twitter.com/f4ZW0dz8qo

— Daniella Matar (@DaniellaMatar) February 13, 2020
©Makfax.com.mk Доколку преземете содржина од оваа страница, во целост сте се согласиле со нејзините Услови за користење.

Меси: Чудни работи се случуваат во Барселона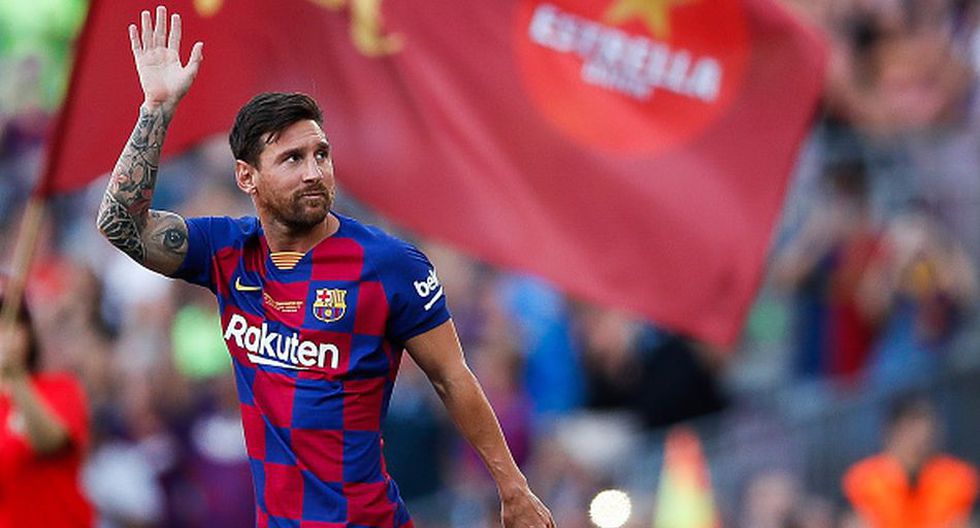 Лионел Меси, првпат по расправијата со спортскиот директор Ерик Абидал, се огласи во медиумите. Аргентинецот одговарал на прашањата на новинарот на "Мундо депортиво". Тој на почетокот потенцирал дека нема намера да ја напушта Барселона сѐ додека клубот го сака.
"Ако клубот сака да останам, секако дека ќе останам. Не размислувам да ја напуштам Барселона. Сакам повторно да ја освојам Лигата на шампионите", изјавил Меси на почетокот.
Голема прашина се крена во јавноста, а особено во Барселона, кога Абидал изјави дека некои играчи го саботирале тренерот Ернесто Валверде поради што клубот морал да му врачи отказ.
"Не знам што му се случи на тој човек, но морав да му одговорам, почувствував дека нè напаѓа. Не се чувствував така само јас, туку и целиот тим. Се зборува дека јас носам играчи, менувам тренери, дека сум моќен… Секако дека имам проблем кога тоа го мисли и спортскиот директор. Неодговорно е да се каже дека играчите го смениле тренерот. Абидал е директор и тој мора да ја преземе одговорноста, тој ги носи одлуките. Не можев да дозволам да ме напаѓа. Абидал со тие зборови ме повреди мене како личност, но и капитен на овој тим. Лично ме повреди тоа што се мисли дека јас ги носам одлуките, дека јас командувам, а тоа не е вистина", рекол Меси.
"Не знам зошто се вртат такви муабети. Ми се случуваше тоа и во Аргентина. Ме обвинуваа дека сум ги избирал селекторите, дека играат моите пријатели во репрезентацијата. Веројатно е тоа така бидејќи долго време сум на истото место. Верувајте, многупати се случувало јас да имам едно мислење, а клубот да го направи спротивното".
Деновиве нов скандал ја тресе Барселона. Наводно, претседателот Џозеп Марија Бартомеу ангажирал ПР-агенција, која била задолжена да им го урива угледот на Меси, Пике, Чави, Иниеста, Гвардиола и на многу други луѓе поврзани со Барселона бидејќи ја критикувале неговата работа.
Бартомеу тие обвинувања ги демантира, а потоа имал и состанок со играчите за да ги убеди дека тоа нема врска со вистината.
"Бев малку изненаден. Претседателот ни го кажа истото она што го кажа и во медиумите. Дека не го направил тоа. Вистината е дека гледам некои чудни работи во клубот, но тие ветија дека ќе излезат и со докази. Ќе почекаме да видиме дали е тоа вистина или не. Дотогаш не можеме да коментираме. Но, се согласувам дека ова е чудна тема".
Најдобриот светски фудбалер говорел и за тековната сезона во Лигата на шампионите и се потсетил на неверојатните порази што Барселона ги доживеа во изминатите две сезони – од Рома и од Ливерпул.
"Тоа сè уште не можам да си го објаснам, особено она во Ливерпул. Рома се случува само еднаш, се случува да ве изненадат, но доколку тоа се случи и наредната година, тогаш за такво нешто не постои објаснување", рекол Меси и ги посочил фаворитите за титулата во Лигата на шампионите.
"Сите противници се тешки. ПСЖ загуби во Дортмунд, Ливерпул во Мадрид од Атлетико. Мислам дека Ливерпул, Јувентус, ПСЖ и Реал Мадрид се главни фаворити сезонава", заклучил Меси, без да ја спомене Барселона во групата на фаворити.