Бушар жртва на измама – човек лажел дека е нејзин брат и два месеци живеел на висока нога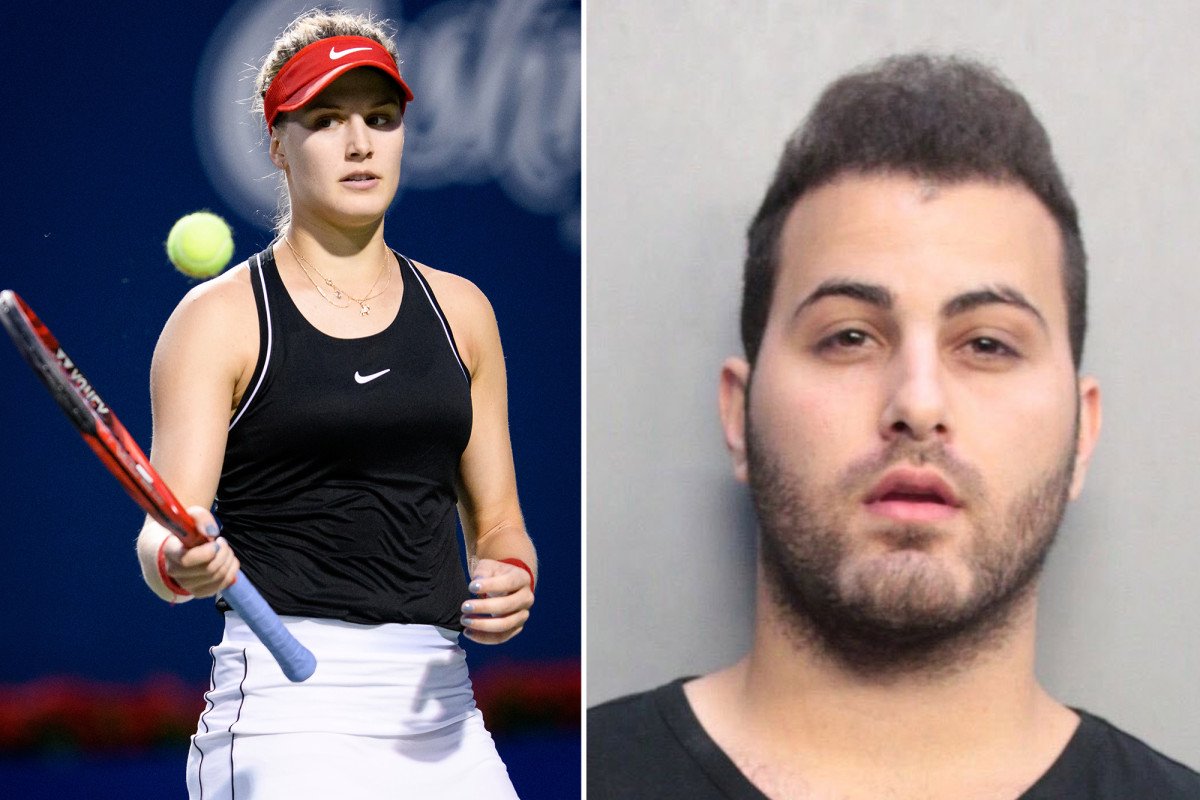 Соломон Шломо Азари се преправал дека е брат на канадската тениска ѕвезда Јуџини Бушар и живеел во луксуз два месеци, трошејќи 42.000 долари од банкарската сметка на спортистката.
24-годишниот Азари од мај до јули бил во "Саут бич" хотелот во Мајами, каде што на луѓето им се преставувал како брат на Бушар, која инаку постојано се сместувала во хотелот кога не се натпреварувала. Покрај тоа што живеел во хотелот, тој уживал во луксуни оброци и пијачки во ресторанот на хотелот.
Неговата "шема" била пробиена откако агентот на Бушар одбил да ја плати сметката од 42.000 долари, по што во неделата полицијата го уапсила Азари, кај кого исто така пронашла и кокаин. Тој е обвинет за грабеж, кражба на идентитет, организирана измама и поседување на дрога.
Man posed as Eugenie Bouchard's brother to defraud her of $42K: cops https://t.co/5TXVSwM2rq pic.twitter.com/ddmkz01RfG

— New York Post (@nypost) August 21, 2019
©Makfax.com.mk Доколку преземете содржина од оваа страница, во целост сте се согласиле со нејзините Услови за користење.

Историска прва победа на Македонија на ЕП, "соборена" Белорусија!
Македонија ја забележи првата победа во својот прв настап на Европското првенство во одбојка, откако во Љубљана по тесниот старт успеа да триумфира над Белорусија со 3:1 (23:25, 25:19, 29:27, 25:20).
По поразите од Финска, Турција и фаворитот за злато Русија, Белорусија пристигна како "мелем", но до триумфот не се дојде лесно. Во тесниот прв сет, Белорусите во финишот беа поконцентрирани и поведоа со 1:0, но потоа на сцена стапи Никола Ѓорѓиев, кој со фантастична игра ги предводеше момците до израмнување со убедливиот втор сет (25:19), а потоа и до клучниот втор сет, кој го добивме со 29:27.
Во последниот сет, беше тешко да се сочуваат нервите, но сепак момците направија предност од почетокот и ја комплетираа победата. Ѓорѓиев блесна со 37 поени, Љафтов додаде 15, додека кај ривалите, Мишкевич заврши со 12.
Утре (17.30 часот), Македонија ја чека уште еден голем предизвик, дуел со домаќинот Словенија.
ЕВРОПСКО ПРВЕНСТВО
ГРУПА А
Романија – Грција 1:3 (25:23, 24:26, 25:27, 21:25)
Франција – Бугарија 3:0 (25:19, 25:21, 25:14)
Табела: 1.Франција 12, 2.Италија 9, 3.Бугарија 9, 4.Грција 3, 5.Португалија 0, 6.Романија 0
ГРУПА Б
Австрија – Германија 0:3 (23:25, 15:25, 16:25)
Шпанија – Србија 1:3 (25:21, 19:25, 19:25, 20:25)
Табела: 1.Србија 8, 2.Белгија 8, 3.Словачка 5, 4.Германија 4, 5.Шпанија 1, 6.Австрија 0
ГРУПА Ц
Русија – Финска 3:0 (25:17, 26:24, 25:22)
Белорусија – Македонија 1:3 (25:23, 19:25, 27:29, 20:25)
Табела: 1.Русија 12, 2.Словенија 9, 3.Финска 4, 4.Турција 3, 5.Македонија 2, 6.Белорусија 2
ГРУПА Д
Црна Гора – Украина 1:3 (25:19, 18:25, 15:25, 19:25)
Полска – Чешка 3:0 (25:18, 25:12, 25:15)
Табела: 1.Полска 9, 2.Холандија 6, 3.Украина 6, 4.Чешка 3, 5.Црна Гора 3, 6.Естонија 0