Емотивна порака на Сака по промашениот пенал: Ќе победиме, љубовта секогаш победува!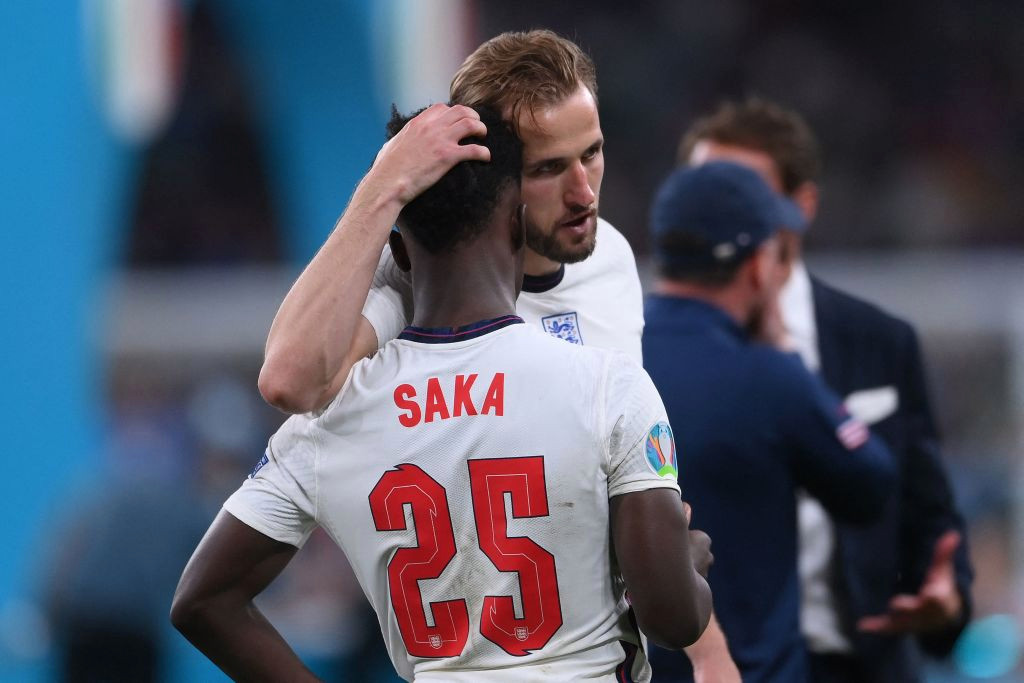 Англискиот фудбалски репрезентативец Букајо Сака (19) се огласи на социјалните мрежи првпат по промашениот пенал во финалето на ЕУРО2020. Тој, како и Џејдон Санчо, односно Маркус Рашфорд не ги искористија обидите од белата точка, по што добија бројни расистички навреди.
Сака во пораката до јавноста се осврна на се што се случуваше и ги прозва Фејсбук, Инстаграм и Твитер дека не прават доволно за спречување на расистичките испади.
"Неколку дена ме немаше на социјалните мрежи за да поминам време со моето семејство и да се осврнам на неколкуте последни недели. Оваа порака нема да биде доволна да покажам колку сум благодарен на љубовта која ја добивав и чувствувам дека морам да се заблагодарам на сите кои ми даваа поддршка.
Чест е да се биде дел од англиската селекција, која може да биде пример на сите, сите членови на екипата ќе останат браќа целиот живот и благодарен сум за се што научив од секој играч. При помошта да и помогнам на екипата да дојде до првото финале по 55 години и гледајќи ја својата фамилија на трибините, знаејќи од што се се одрекоа за јас да стигнам таму каде што сум – тоа бескрајно многу ми значеше.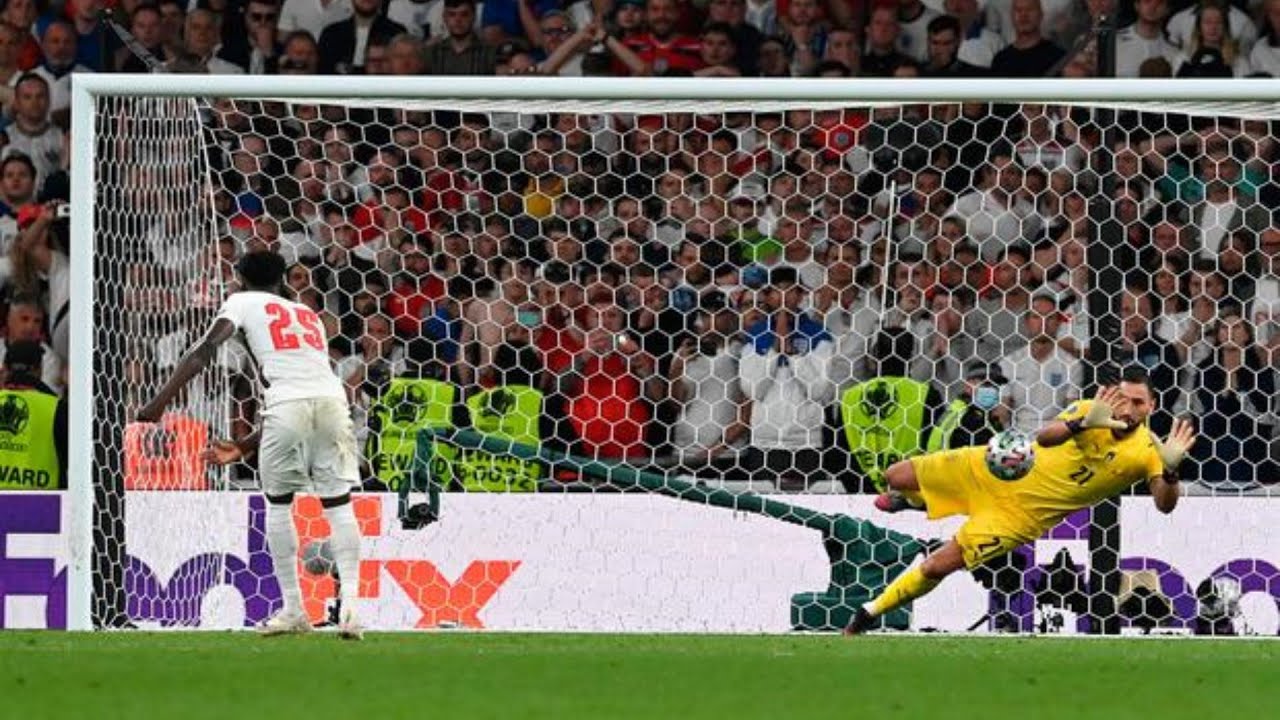 Немам зборови да опишам како сум разочаран од резултатот и својот пенал. Навистина верував дека ќе го освоиме ова – за вас. Жал ми е што годинава не го донесовме трофејот дома, но ви веувам дека оваа генерација ќе даде се од себе да вкуси како е да се победува.
Мојата реакција по мечот кажа се, бев многу тажен затоа што се чувствував како да сум ја изневерил целата англиска фамилија, но ви ветувам – нема да дозволам да ме скрши тој момент или негативностите кои ги почувствував неделава.
За оние кои застанаа зад мене и ми праќаа емотивни писма, за да ми посакаат се најдобро мене и на моето семејство – неизмерно сум им благодарен. Тоа е дел од фудбалот. Страст и соединување на луѓето од сите раси, полови, религии и позадини во една заедничка љубов – во фудбалот.
Друштвените мрежи Инстаграм, Твитер и Фејсбук – не сакам ниту едно дете или возрасна личност да мора да добива навредливи поруки со омраза какви што изминатава недела добивавме Маркус, Џејдон и јас. Веднаш знаев каква омраза ќе добијам и тажна е реалноста вашите моќни платформи не прават доволно да ги спречат таквите пораки.
Нема место за расизмот или за било каква омраза во фудбалот или во било кое подрачје на заедницата. Поголемиот дел од луѓето се обединија против сите тие кои испраќаат такви пораки, се ангажираа и пријавуваа коментари во полиција. Порачувам – ќе победиме. Љубовта секогаш победува" напиша Сака.
©Makfax.com.mk Доколку преземете содржина од оваа страница, во целост сте се согласиле со нејзините Услови за користење.

Окон победи на бизарната трка во Унгарија – хаос на стартот, тактичко самоубиство на Мерцедес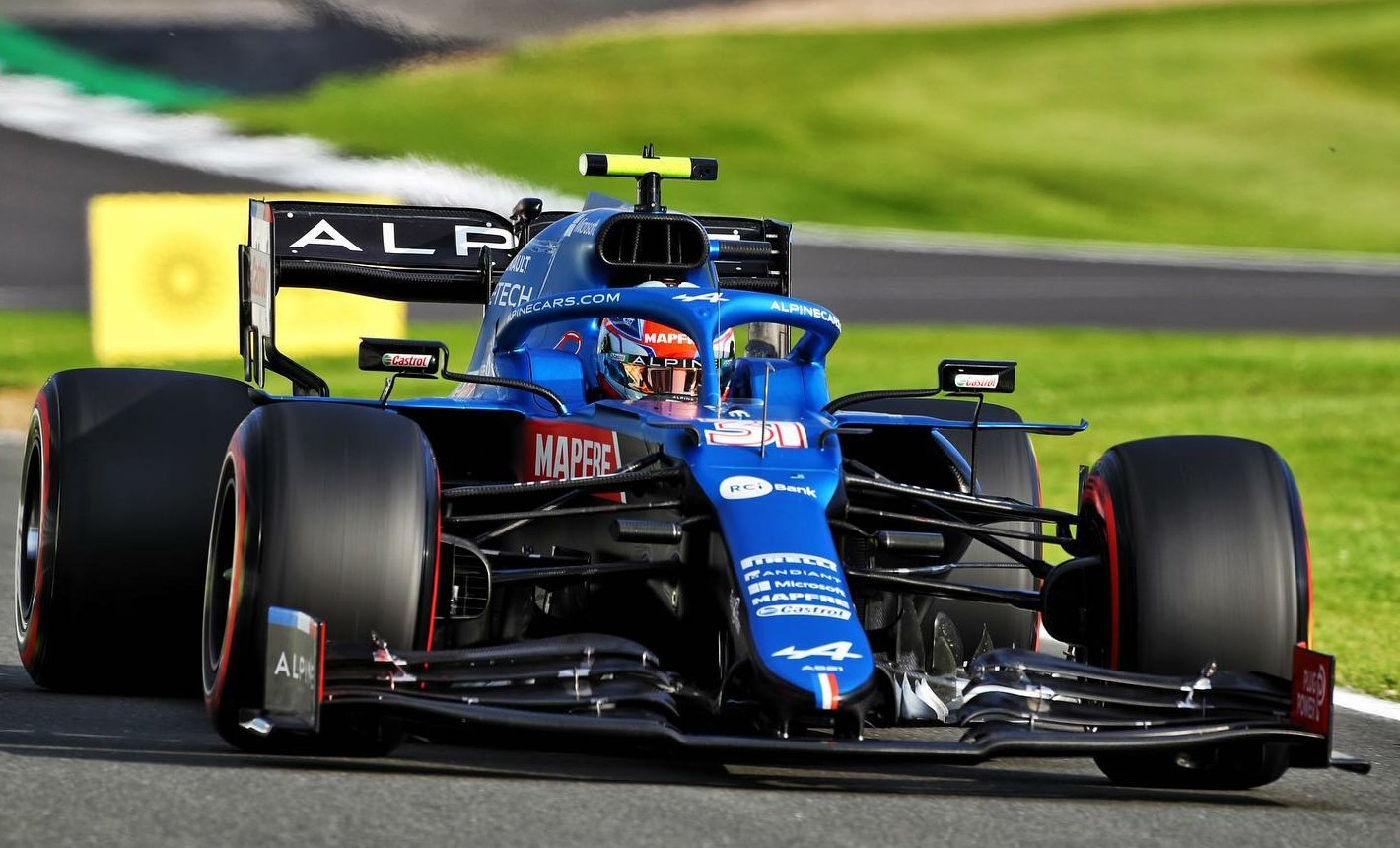 Францускиот возач на Алпине (поранешните Рено Ф1), Естебан Окон е спектакуларен победник на бизарното, интересно и неочекувано Унгарско ГП на Хунгароринг, остварувајќи ја својата прва победа во кариерата пред двајца повеќекратни светски шампиони, Себастијан Фетел во Астон Мартин и актуелниот шампион Луис Хамилтон.
Иако вообичаено во Унгарија има трка во која освојувачот на пол-позицијата речиси секогаш победува, овојпат видовме старт на дожд и инциденти, рестарт со еден болид, импресивен камбек на Хамилтон за уште една одлична забава за Ф1 фановите.
Карлос Саинс во Ферари го освои четвртото место пред Фернандо Алонсо (Алпине) и Пјер Гасли (Алфа Таури), а во поени беа и Јуки Цунода (Алфа Таури), Николас Латифи (Вилијамс), Џорџ Расел (Вилијамс) и Макс Ферстапен, кој успеа да спаси еден поен во разочарувачки викенд за Ред бул.
Иако не успеа да стигне до речиси гарантираната 100. победа во кариерата, третото место на Хамилтон му носи враќање на лидерското место во генерален пласман со 192 поени, пред Ферстапен со 186 поени. Мерцедес исто така се лидери кај конструкторите со 301 поен, пред Ред бул со 290.
Bottas didn't have options but to crash into the car in-front
Sad not The way he planned to spend his Sunday #HungarianGP pic.twitter.com/n1G6SnvGbb

— Chris Kirwa (@chriskirwa) August 1, 2021
Нормалниот редослед на работите беше нарушен во првиот круг, кога по слабиот старт, Валтери Ботас ја загуби контролата на својот Мерцедес, се удри во Лендо Норис во Мекларен, кој потоа го собра и Макс Ферстапен, а во аут беа и Шарл Леклер во Ферари и Ленс Строл во Астон Мартин, а трката по еден круг зад безбедносно возило беше стопирана.
Болидот на Макс Ферстапен, кој имаше одличен старт, беше оштетен и беше јасно дека тој нема да може да се бори за висок пласман.
Петнаесетина минути подоцна, трката повторно беше рестартирана, и тогаш видовме нешто што досега го немало во формула 1 – сите освен лидерот Луис Хамилтон влегоа во боксот да ги сменат гумите за дожд, и возачот на Мерцедес сам беше на стартно-целната рамнина.
footage of lewis hamilton literally carrying this entire sport
pic.twitter.com/RtENfI6D8O

— iesh🍒 (@brocedes) August 1, 2021
Ова беше клучната тактичка грешка за Мерцедес, бидејќи веќе во следниот круг го повикаа Хамилтон во боксот, и така тој ја пропушти шансата за победа, бидејќи беше последен. Самиот седумкратен шампион беше зачуден од одлуката и зачуден го праша тимот во боксот: "Дали сум последен?".
До крајот на трката, Хамилтон во очигледно побрз болид успеа да стигне до место на подиумот, иако имаше доста проблеми да го помине Фернандо Алонсо, но првото место беше недостижно.
BREAKING: @OconEsteban is a Formula 1 race winner for the first time!

He finishes ahead of Sebastian Vettel (P2) and Lewis Hamilton (P3) after a thrilling and dramatic race in Hungary 🏆#HungarianGP 🇭🇺 #F1 pic.twitter.com/AGT2s3mWCO

— Formula 1 (@F1) August 1, 2021