Ериксен: Не очекував толку цвеќе и писма само бидејќи умрев пет минути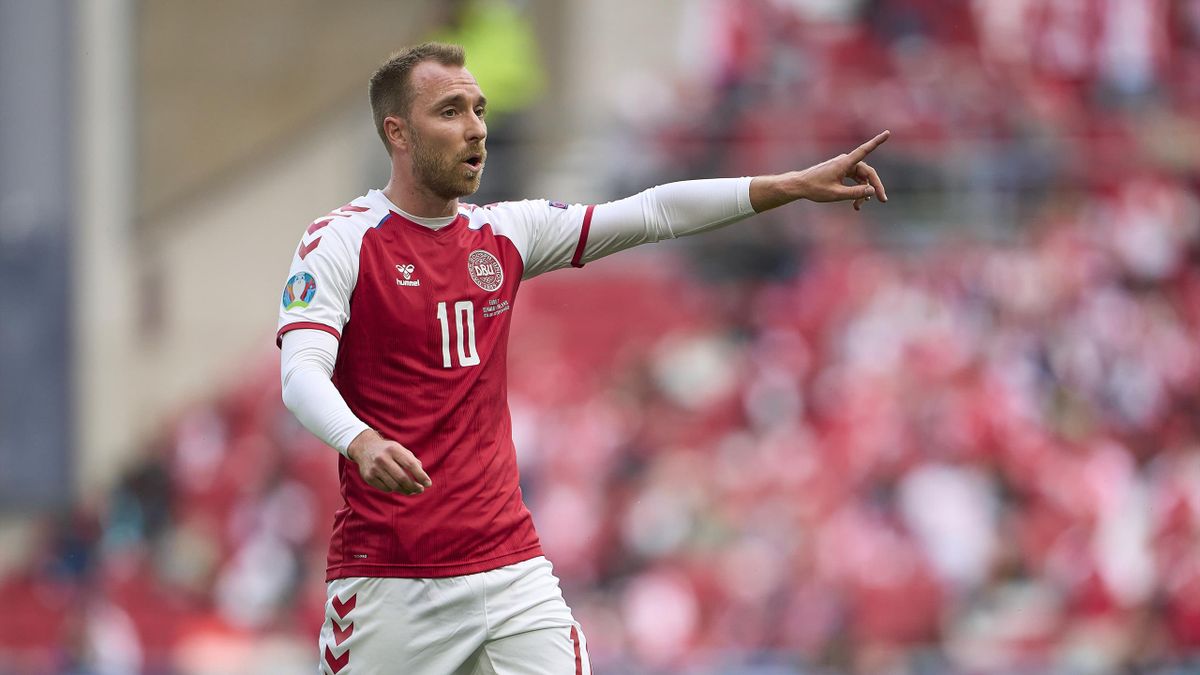 Кристијан Ериксен, шест месеци по страшниот срцев напад добиен на фудбалскиот терен, планира да се врати во репрезентацијата на Данска за настап на Светското првенство во Катар во декември, велејќи дека тоа е "цел и сон".
Ериксен беше вратен во живот на теренот на "Паркен" стадионот во Копенхаген во текот на првиот меч од ЕУРО 2020 на Данска против Финска на 12 јуни, по што беше однесен во болница, каде што му беше поставен ИЦД уред, односно мини-дефибрилатор. Бидејќи во Серија А не се дозволува играње со ваков уред, Интер и Ериксен се договорија за раскин на договорот, и шпекулациите велат дека тој наскоро ќе побара нов клуб.
29-годишниот Данец вели дека вистинскиот сон е настап во Катар, но додава дека крајната одлука ќе ја донесе селекторот Каспер Хјулманд.
"Мојата цел е да играм на Светското во Катар. Сакам да играм, и тоа ми беше менталитетот цело време. Тоа е цел, сон. Дали ќе бидам избран, тоа е друга работа. Но, сонот останува ист. Сигурен сум дека можам да се вратам на фудбалот бидејќи не се чувствувам различен. Физички сум во топ-форма, и дотогаш само ќе играм фудбал и ќе докажам дека сум на вистинско ниво. Сонот е да играм повторно на 'Паркен' за да докажам дека тоа нема да се повтори. Моето срце не е пречка", вели Ериксен во интервју за данската ТВ-мрежа "ДР".
Тој вели дека му била чудна светската реакција на неговиот случај, признавајќи дека не очекувал таква поддршка "само бидејќи умрел пет минути".
"Беше неверојатно што толку луѓе сметаа дека мора да напишат порака или да пратат цвеќе. Тоа имаше влијание на многу луѓе и сакаа јас и моето семејство да знаеме. Тоа ме направи среќен. Во болницата само ми кажуваа дека добивам нови цвеќиња. Беше чудно, бидејќи не очекував да праќаат цвеќиња бидејќи умрев само пет минути. Поддршката ми помогна да го поминам тој период. Се заблагодарив лично на луѓето со кои се сретнав. На докторите, на соиграчите и на нивните семејства. Но, на илјадниците фанови, во Италија и во Данска, само можам да им се заблагодарам со враќање на теренот", додава Ериксен.
It's been a while.
I hope this video explains how I feel towards all the messages, letters, mails, flowers, thoughts and everything else I've got!
Thank you for all the ❤️ pic.twitter.com/0uvmvsn5D8

— Christian Eriksen (@ChrisEriksen8) January 4, 2022
©Makfax.com.mk Доколку преземете содржина од оваа страница, во целост сте се согласиле со нејзините Услови за користење.

Левандовски: Не сум направил ништо за да го налутам Меси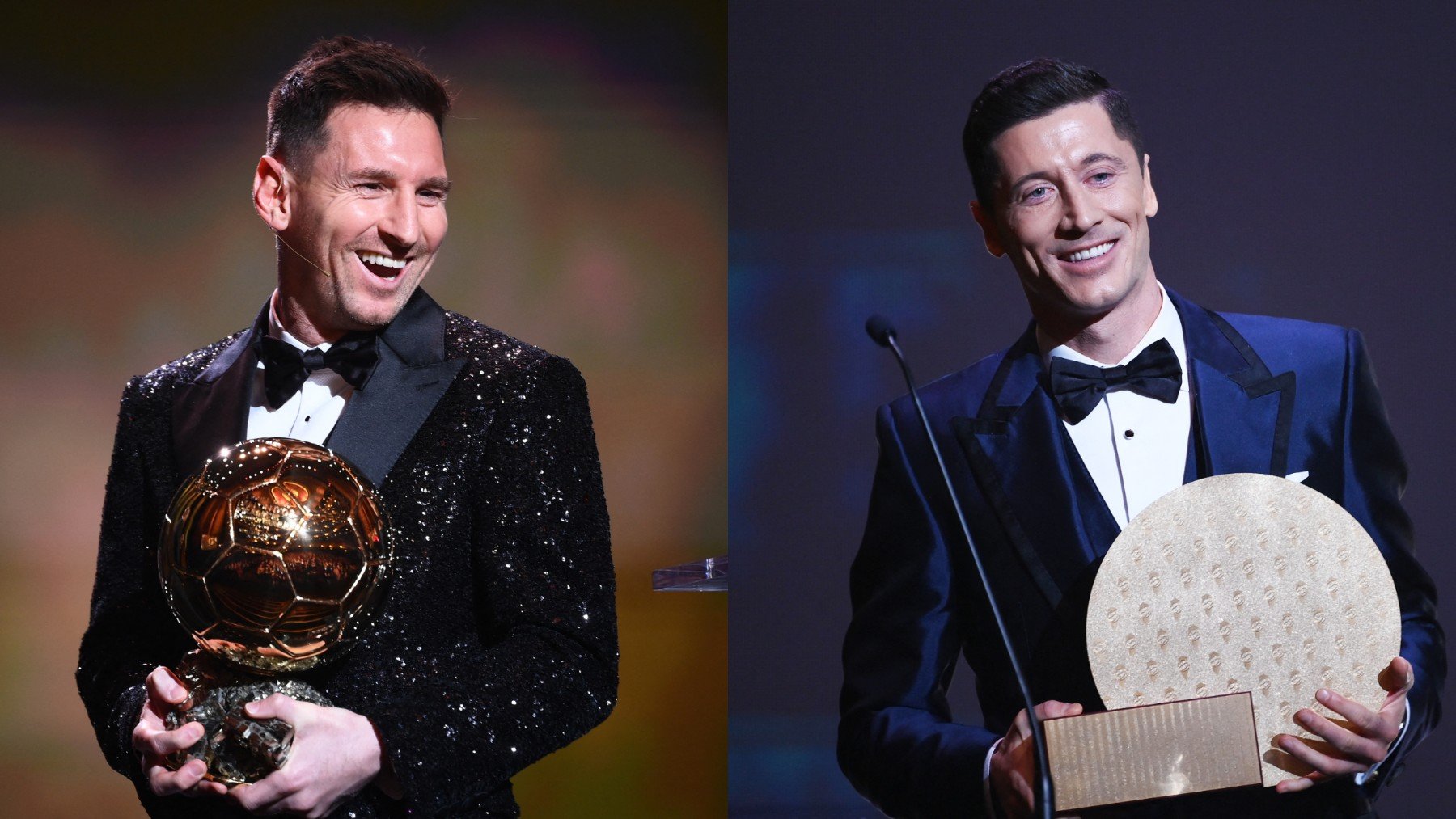 Роберт Левандовски вчера ја освои наградата на ФИФА за најдобар играч на светот минатата сезона, и откако беа објавени податоците за кого гласале капитените на репрезентациите, Лионел Меси, кој неодамна при освојувањето на "Златната топка" имаше само убави зборови за Полјакот, овојпат не го дае гласот за својот ривал.
Полјакот призна дека е изненаден што не бил меѓу топ 3 во изборот на Аргентинецот по пофалбите кои ги слушна и се надева дека не постои некоја "лична причина" за ваквото однесување.
"Тоа на 'Златната топка' беа убави зборови од него. Сега, околу неговиот избор, тоа треба да го прашате него. Не направив ништо за да ми биде лут, освен тоа на спортски план. Се надевам дека лично нема проблем со мене. Тоа беше неговиот избор и морам да го почитувам. Не сакам да кажам ништо негативно, или да бидам лут", вели Левандовски.
Меси беше во топ 3 на Левандовски, но како втор зад Жоржињо, додека трет беше Кристијано Роналдо.
"Секогаш гледам кон напаѓачите, но тоа што Жоргињо го направи лани значи многу. Сакав да бидам неутрален. Оваа година беше луда за него со Италија и за Челси. Што би кажал за Меси и за Роналдо? Не е важно каде игра Роналдо, го покажува својот квалитет, затоа е меѓу топ 3", објаснува Левандовски.
Меси до Лева по победата за 33 поени: Требаше лани да ти ја дадат "Златната топка"