Ферстапен го освои Бразил, нова катастрофа на Ферари (Видео)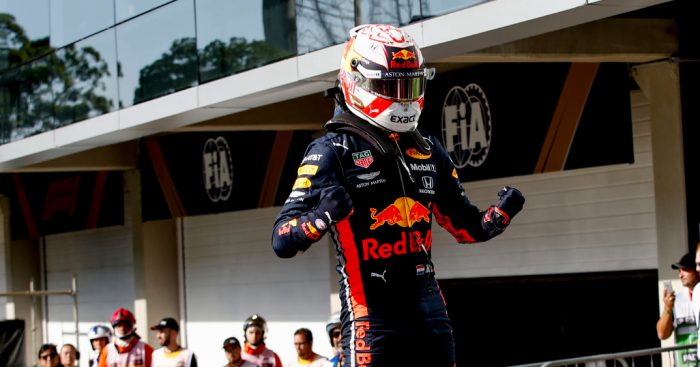 Возачот на Ред Бул Макс Ферстапен победи на трката за Големата награда на Бразил, која вечерва се возеше на патеката Интерлагос. Драматичната трка ја обележа инцидентот што се случи помеѓу возачите на Ферари по кој Себастијан Фетел и Шарл Леклер на четири круга до крајот ја завршија трката.
Ред Бул подготвија одлична стратегија која надополнета со одличното возење на Ферстапен му ја донесе победата на младиот Холананец. Прашањето околу победникот Ферстапен го реши во 60 круг кога го помина Луис Хамилтон.
Претходно драма во трката внесе откажувањето на Валтери Ботас поради што на патеката излезе безбедносното возило.
На четири круга до крајот Фетел и Леклер се бореа за четвртото место, возачот од Монте Карло го мина Германецот, а кога Фетел се обиде да ја врати позицијата имаше допир помеѓу нивните болиди.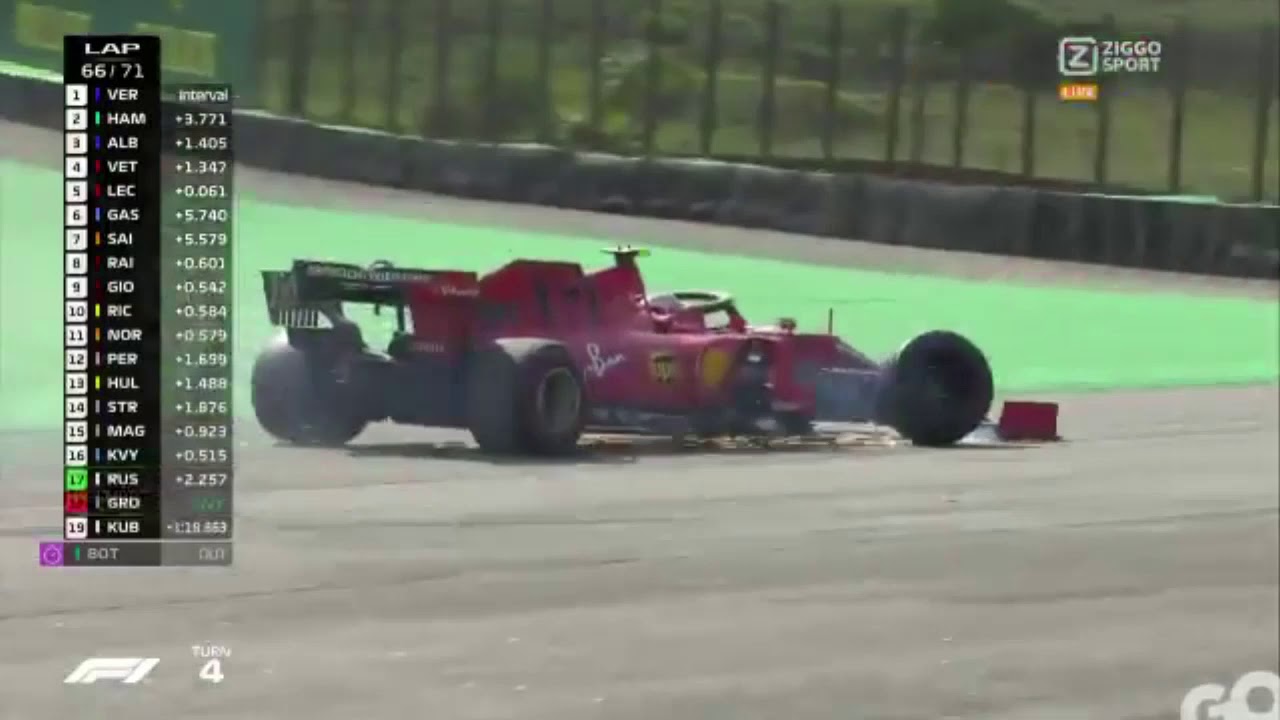 Леклер остана без десното предно тркало, а на болидот на Фетел експлодираше левиот заден пневматик. Инцидентот само го надополни катастрофалниот викенд за Ферари.
The moment the race turned on its head 🤯#BrazilGP 🇧🇷 #F1 pic.twitter.com/Y77NrJMJ0g

— Formula 1 (@F1) November 17, 2019
Во последниот круг се случи уште еден инцидент во кој актери беа Луис Хамилтон и Александер Албон. Возачот од Тајланд неја заврши трката.
Второто место зад Ферстапен го освои Пјер Гасли од Торо Росо, а Луис Хамилтон заврши на третата позиција.
©Makfax.com.mk Доколку преземете содржина од оваа страница, во целост сте се согласиле со нејзините Услови за користење.

ФЦ Копенхаген "скапо им ја продаде кожата" на "ѓаволите", по 120 минути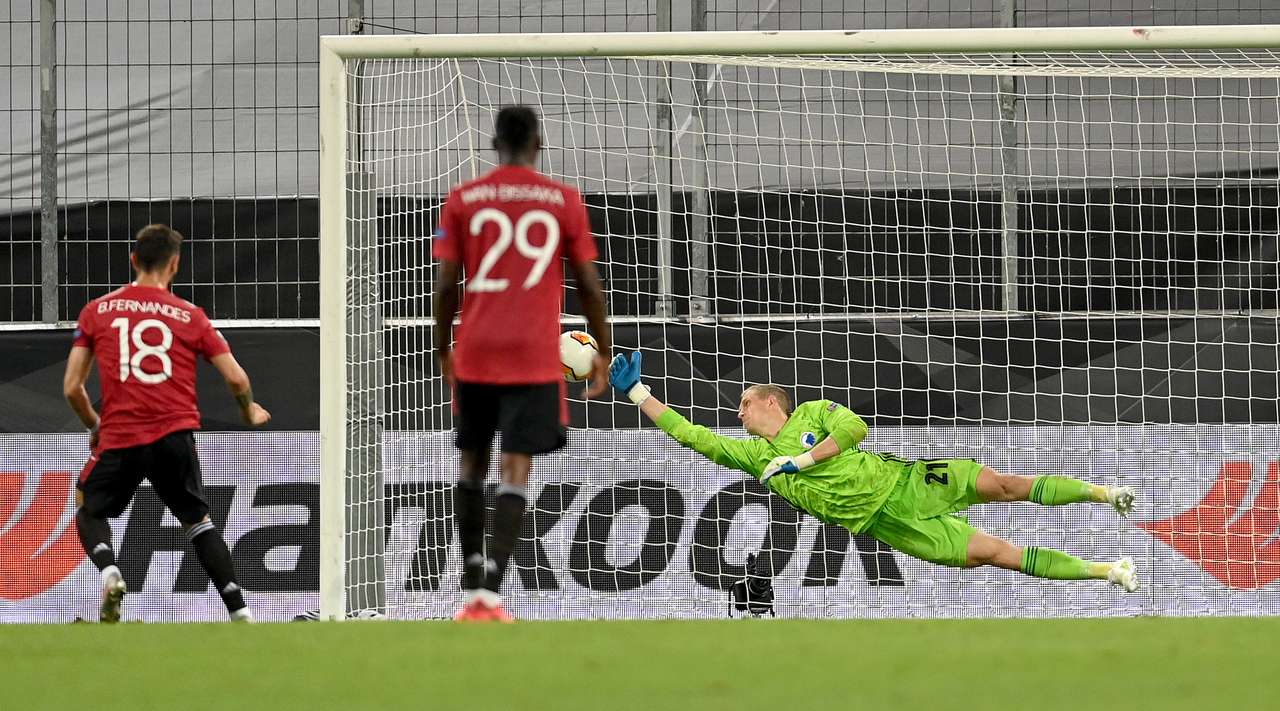 Повеќе од 120 минути фудбал во Келн, силите во четвртфиналето од ЛЕ ги одмерија Манчестер Јунајтед и ФЦ Копенхаген.
За нијанса поконкретни беа "ѓаволите". Бруно Фернандеш од белата точка (направен беше фаул врз Марсијал) во 95 минута од првото продолжение донесе предност од 1-0 откако во регуларниот дел, по 90 минути беше 0-0.
Иако статистиката и фаворитската улога беше на страна на премиерлигашот, сепак клубот од Данска имаше свои шанси кои не ги искористи.
Мрежата од голот на голманот Јонсон првпат беше затресена во 45 минута, погоди Гринвуд. Но по ВАР асистенција голот беше поништен поради офсајд.
Во вториот дел на двапати "ѓаволите" ја погодуваа конструкцијата на голот на Копенхаген, а одлични голмански вештини презентираше и самиот Јонсон, па ја држеше неизвесноста во регуларниот дел.
Мораше да се играат продолженија, двапати по 15 минути за да се одреди полуфиналистот.
По 105 минути игра, откако Јунајтед веќе поведе од пенал (Фернандеш 95 минута) статистиката покажуваше дека фудбалерите на англискиот клуб упатиле 26 удари кон голот на Копенхаген, а од нив 14 во рамките на голот. Јонсон одличен, со 13 одбрани.
Копенхаген во таа статистика се на нула, но дефанзивците на Јунајтед на неколкупати го спасуваа својот гол од непосредна близина.
Во второто продолжение данскиот тим падна на физички план, па олеснета беше задачата на "ѓаволите".
Манчестер во полуфиналето на ЛЕ го чека подобриот од утрешното четвртфинале Вулверхемптон – Севилја.