Кубацки победи во Бишофсхофен и ја освои "4 скокалници" (видео)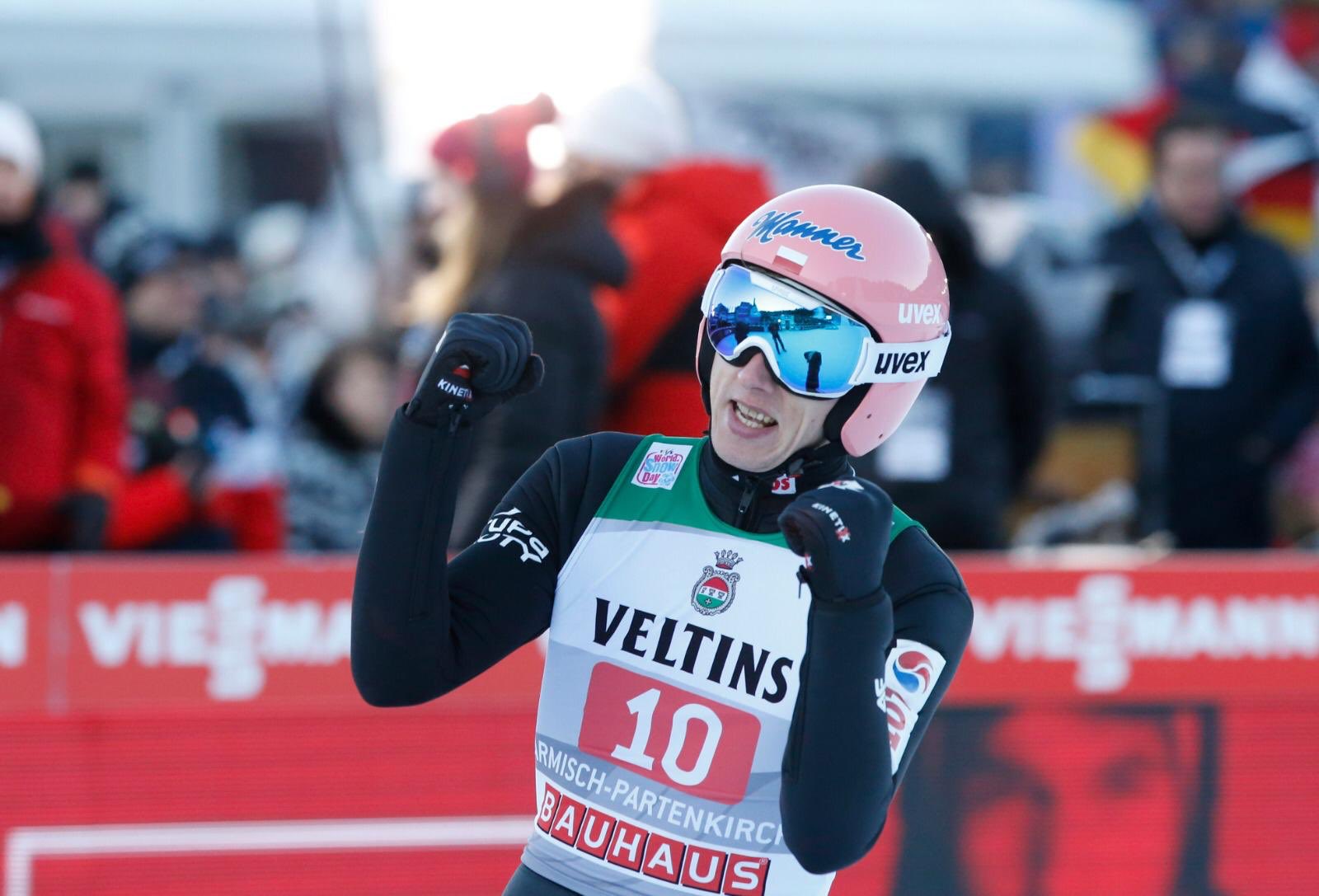 Давид Кубацки го остави најдоброто за крај, откако триумфираше на скокалницата во австрискиот Бишофсхофен за да ја победи норвешката сензација Мариус Линдвик за титула од новогодишната турнеја "4 скокалници" како трет Полјак по Адам Малиш (2003) и Камил Штох (2017 и 2018).
Кубацки беше лидер во пласманот на новогодишната серија и пред скоковите во Бишофсхофен, но без победа, откако на претходните три скокалници беше на подиумот и беше во директна битка со младиот Линдвик, кој пак победи во Гармиш-Партенкирхен и во Инсбрук, но лошиот пласман на првата скокалница во Оберстдорф беше клучен.
Дека Кубацки е подготвен за големи работи, тој покажа уште во првата серија, кога со огромен скок од 143 метри го обезбеди првото место, за во втората серија да скокне 140.5 метри за да собере вкупно 300.9 поени. Второто место го освои Германецот Карл Гајгер со 291 поен (140 и 136 метри), додека Линдвик успеа да биде само трет со 289.4 поени (139 и 137 метри).
Пласманот на топ 3 беше идентичен и во пласман на "4 скокалници" – Кубацки е победник со 1.131,6 поени пред Линдвик (1.111) и Гајгер (1.108,4).
1️⃣5️⃣1️⃣.6️⃣

Four Hills leader Dawid Kubacki takes the lead in Bischofshofen with a mammoth jump! 😲

🎿 Watch #FourHills LIVE
📺 Eurosport 1
📱💻🖥 Eurosport Player: https://t.co/0Fa7uXMVB9 pic.twitter.com/YOiIckCVER

— Eurosport UK (@Eurosport_UK) January 6, 2020
DAWID KUBACKI GEWINNT DIE TOURNEE!!!#4hills | @vier_schanzen | @skiverband@sven_hannawald | @MatzeBielek | #fraghanni pic.twitter.com/LhyJzauXJ0

— Eurosport DE (@Eurosport_DE) January 6, 2020
TAK TAK TAK
2. wygrana Kubackiego w PŚ, ale w jakim stylu ❗️300.9 pkt
13. podium w karierze

TCS 2019/20
1. Dawid Kubacki 🇵🇱🥇
2. Marius Lindvik 🇳🇴🥈
3. Karl Geiger🇩🇪 🥉
#4hills #Vierschanzentournee #skijumpingfamily pic.twitter.com/vN7ejeOKxQ

— Karol Darmoros (@KarolDarmoros) January 6, 2020
©Makfax.com.mk Доколку преземете содржина од оваа страница, во целост сте се согласиле со нејзините Услови за користење.

УЕФА со минимални казни за 9 од 12-те клуба, Јуве, Реал и Барса ги очекува нешто повеќе!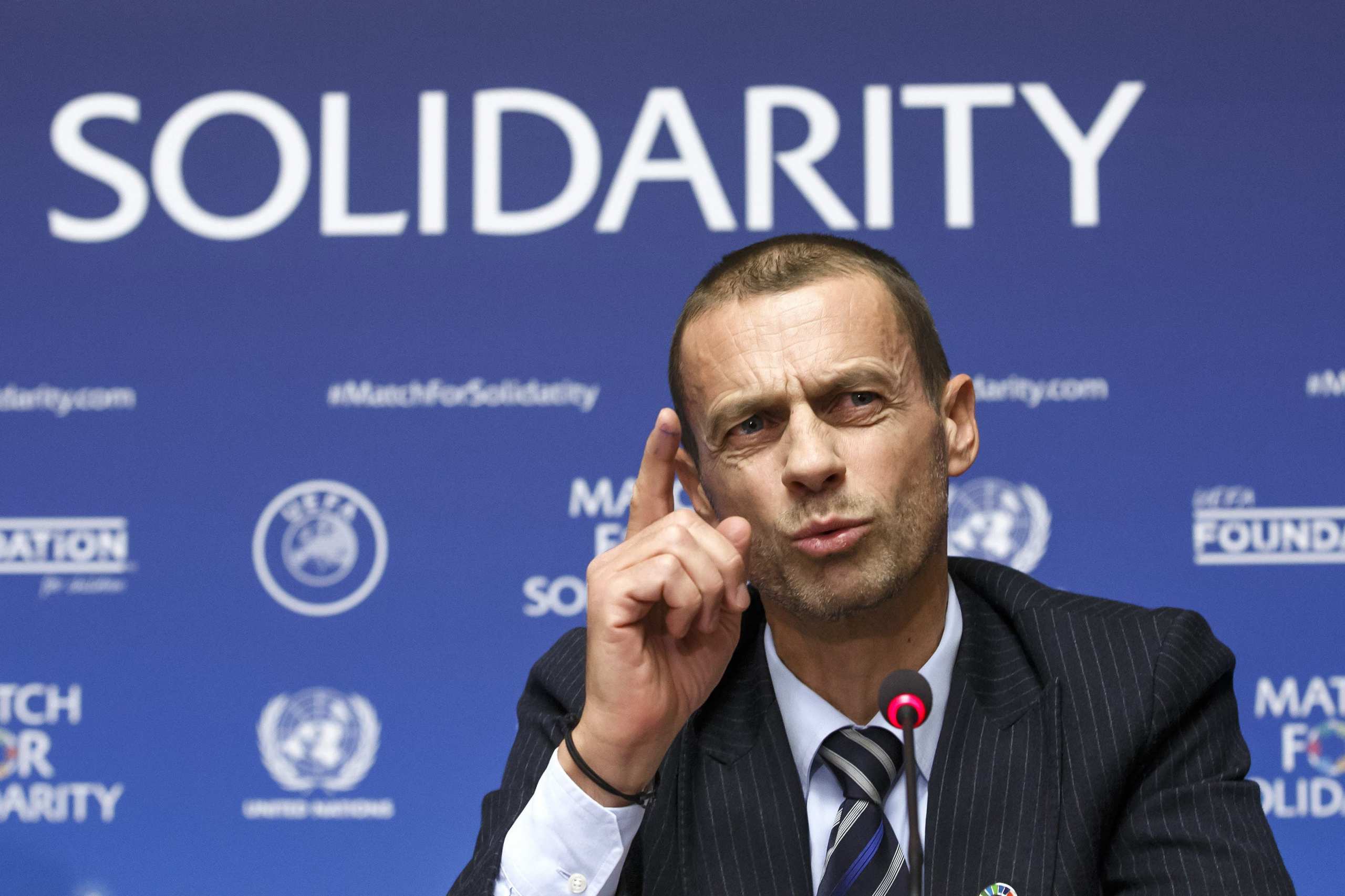 УЕФА им одобри мерки за реинтеграција на 9 од 12-те клуба што го предводеа неуспешниот проект за европската Суперлига оставајќи ги на страна Реал Мадрид, Јувентус и Барселона.
По разгледувањето на можните казни за клубовите од Суперлигата, УЕФА преку официјално соопштение потврди дека деветте преостанати клуба (Манчестер сити, Манчестер јунајтед, Арсенал, Челси, Тотенхем, Ливерпул, Атлетико Мадрид, Милан и Интер) поднеле декларација за посветеност.
Тие ќе бидат казнети со 15 милиони евра, кои ќе бидат искористени за "развој на локалниот јуниорски фудбал во Европа, вклучувајќи ја и Велика Британија). Клубовите исто така ќе загубат 5 отсто од приходите од клупските натпреварувања на УЕФА за една сезона.
Претседателот на УЕФА, Александер Чеферин, ги пофали клубовите што "направиле грешка", а потврди дека Федерацијата подоцна ќе одреди мерки за Јувентус, Барселона и за Реал Мадрид, кои не се откажуваат од Суперлигата.
"Пред две недели кажав дека е потребна силна организација да се признае грешката, особено во овие денови на социјалните мрежи. Овие клубови го направија тоа. Со прифаќањето на посветеноста за поправање на грешките што ги направија ова поглавје ќе биде ставено во историјата и ќе одиме напред во позитивен дух. Финансиските казни ќе бидат искористени за развој на младинскиот фудбал во локалните европски заедници. Истото тоа не може да се каже за оние што остануваат вклучени во таканаречената суперлига и УЕФА ќе се справи со тие клубови подоцна", вели Чеферин.