Историски триумф на Серена Вилијамс го освои Мелбурн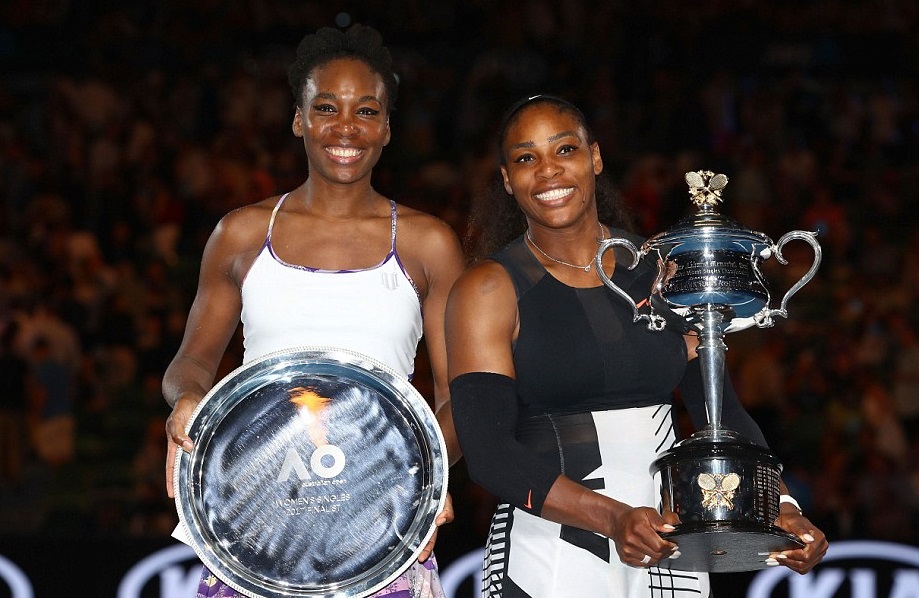 Серена Вилијамс ја освои титулата на Аустралија Опен откако во финалето ја совлада својата постара сестра Венус со 6:4, 6:4 за 84 минути игра.
Серена Вилијамс испиша историја на Аустралија Опен освојувајќи ја седмата титула во Мелбурн, вкупно 23-та од грен слем турнирите, со што ја мина Штефи Граф на вечната листа, на тенисерки со најмногу титули на грен слем турнирите во опен ерата.
Покрај рекордот, Серена повторно ја освои и првата позиција на ВТА листата, каде досега се наоѓаше Анжелик Кербер, која не успеа да ја одбрани минатогодишната титула во Мелбурн.
Сестрите Вилијамс го одиграа второто меѓусебно финале во Австралија, а како и во 2003 година победи помладата Серена.
Што се однесува до мечот, во првите четири гема ниту една од сестрите не го освои својот сервис, за потоа Серена да освои три гема во низа и да го добие првиот сет со 6:4.
Во вториот сет во првите четири гема тенисерките беа сигурни на својот сервис, иако Венус беше таа која не реализира три топки за брејк во третиот гем.
Клучен за овој сет и за мечот беше осмиот гем кога Серена направи брејк, а потоа со идентични 6:4 го заклучи мечот. крај/мф/нц
©Makfax.com.mk Доколку преземете содржина од оваа страница, во целост сте се согласиле со нејзините Услови за користење.

(Видео) Гледачка предизвика еден од најголемите судири на велосипедисти на Тур де Франс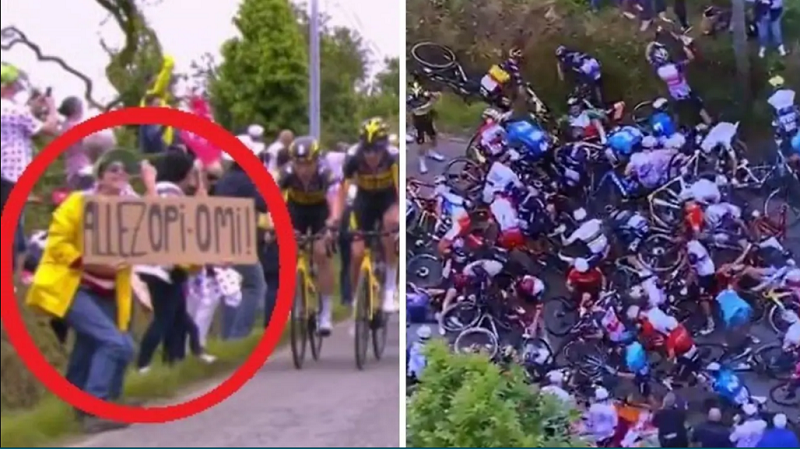 Гледачка на Тур де Франс ненамерно предизвика инцидент и огромен застој на првата етапа од трката, откако поттикна еден од најлошите судири некогаш забележани.
Германскиот велосипедист Тони Мартин (36) се судри со гледачката крај патот, што предизвика домино ефект бидејќи потоа почнаа да паѓаат и велосипедистите зад него.
Воздушна снимка од инцидентот беше споделена на социјалните мрежи, каде што некои од корисниците коментираа дека ова вројатно е најлошиот судир кој го виделе на Тур де Франс досега.
The worst Tour de France crash I've ever seen pic.twitter.com/1jngQE1pYg

— daniel (@cyclingreporter) June 26, 2021
Видео снимено од поблизок агол детално покажува што се случило, бидејќи на него се гледа дека гледачката, која го предизвика страшниот инцидент, всушност излегла на патот за да се обиде да се појави пред камера.
Première étape du Tour de France, premier crash, premier partisan à blâmer pic.twitter.com/6i3yhBtwv7

— Julien Lamoureux (@julienlamoureux) June 26, 2021
Нејзиното име не е е објавено, но се гледа дека носи жолто палто и држи голем картонски натпис на кој пишува "ALLEZ OPI-OMI!", што во превод значи "Напред дедо и бабо!".
Таа со натписот им го блокираше патот на велосипедистите, но се чини дека во обид да се појави пред камерите, беше потполно несвесна за тоа.
Така, патот на Тони Мартин беше попречен и тој немаше друг избор освен да удри во гледачката, пред велосипедистот од левата страна да се сруши врз него.
Многу други застанаа, накратко запирајќи ја трката, додека оние што беа зафатени во судирот се обидоа да се опорават и да продолжат понатаму.
Scariest thing about that crash was that by the time Tony Martin stopped sliding along the road, the spectator who got the in the way was comfortably out of the helicopter shot. #TDF2021 pic.twitter.com/JIudtdwnRS

— Nick Bull (@nickbull21) June 26, 2021
Некои од екипите учесници на трката подоцна се огласија на "Твитер" и ги замолија навивачите да избегнуваат попречување на трасата.
🇫🇷 #TDF2021

Our beautiful sport is completely unique and extra special in how accessible we are to the fans.

If we could please remind all spectators along the roads to stand back, at a safe distance, as the race passes by.

— Team Qhubeka NextHash (@QhubekaAssos) June 26, 2021
Заменик-директорот на трката, Пјер-Ив Туло, за агенцијата "Франс прес" изјави: "Ќе ја тужиме оваа жена која се однесуваше толку лошо. Ќе го направиме тоа за малкуте луѓе кои прават вакви испади да не го расипат шоуто за сите".
Најголемата велосипедска трка во светот, 108. издание на Тур де Франс, започна вчера, а во првата етапа, на 197,8 километри долгиот пат од Брест до Ландерно, попеди светскиот шампион, Французинот Жулиен Алафилип.