Се јави Де Брујне, има скршеница на носот и на очната празнина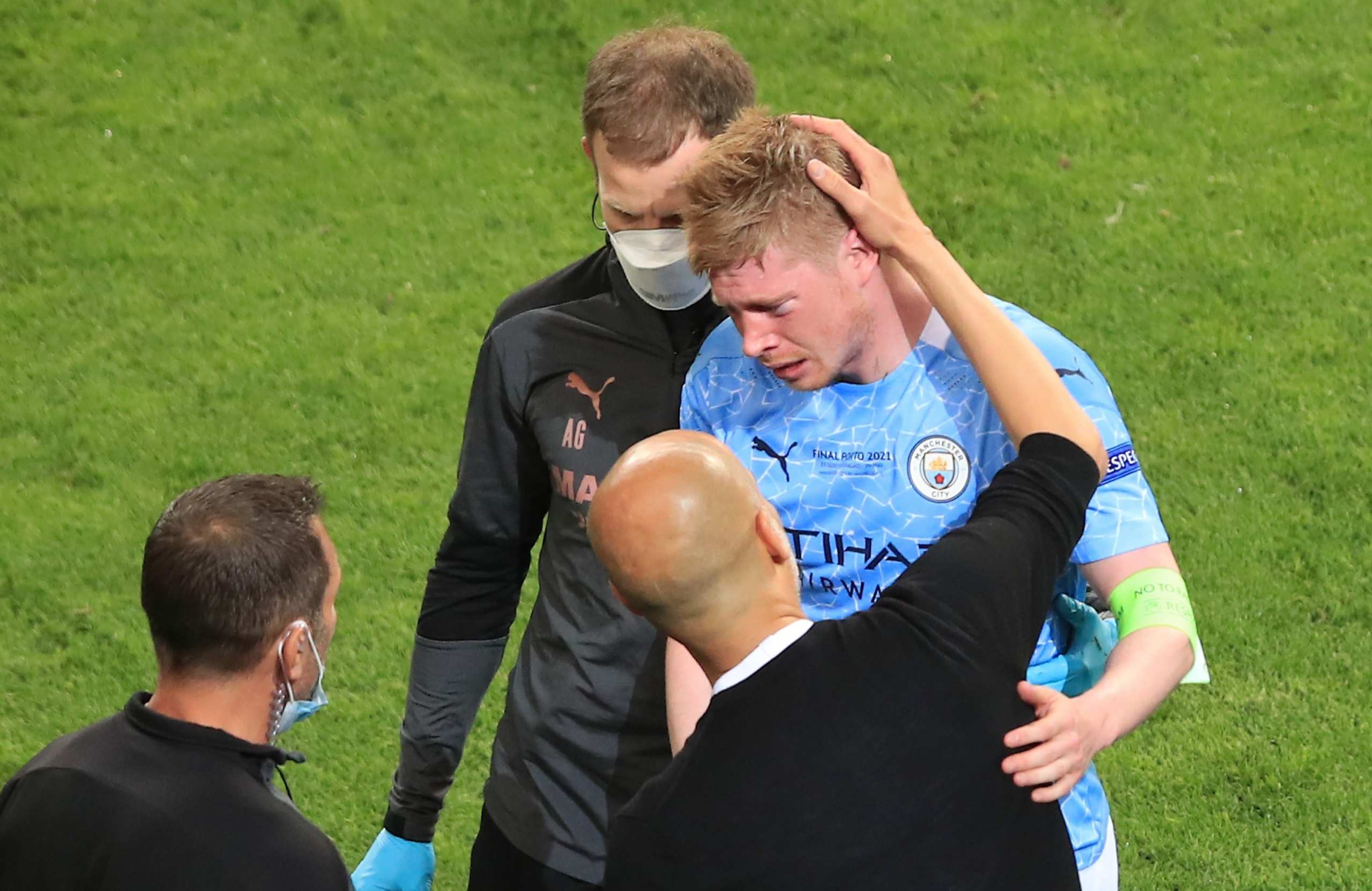 Белгиската ѕвезда на Манчестер сити, Кевин де Брујне потврди дека добил скршеница на носот и на очната празнина по страшниот судир со Антонио Ридигер во финалето на Лигата на шампионите против Челси во Португалија.
Де Брујне во солзи мораше да биде заменет во мечот по повредата, и сега се јави на Твитер со порака по заминувањето од болницата во Лисабон.
"Здраво момци, само што се вратив од болница. Дијагнозата е скршеница на носот и на левата орбита. Сега се чувствувам добро. Уште сум разочаран за вчера, но секако, ќе се вратиме посилни", напиша Белгиецот.
Не е јасно дали повредата ќе го спречи Де Брујне да настапи за Белгија на Европското првенство ова лето.
Rüdiger foul on de bruyne was so dirty, intentionally shoulder checked de bruyne's face, and proceed to dive, acting like he got an apparent head injury from the collision, in an attempt to avoid a harsher punishment, when he clearly ok. pic.twitter.com/D8oFlPK9iY

— ActuallyElvinChing🌏☄️🌟 (@ChingActually) May 29, 2021
Hi guys just got back from the hospital. My diagnosis is Acute nose bone fracture and left orbital fracture. I feel okay now. Still disappointed about yesterday obviously but we will be back

— Kevin De Bruyne (@DeBruyneKev) May 30, 2021
©Makfax.com.mk Доколку преземете содржина од оваа страница, во целост сте се согласиле со нејзините Услови за користење.

"Јоршкирскиот Пирло" Филипс редовно го посетува татко му во затвор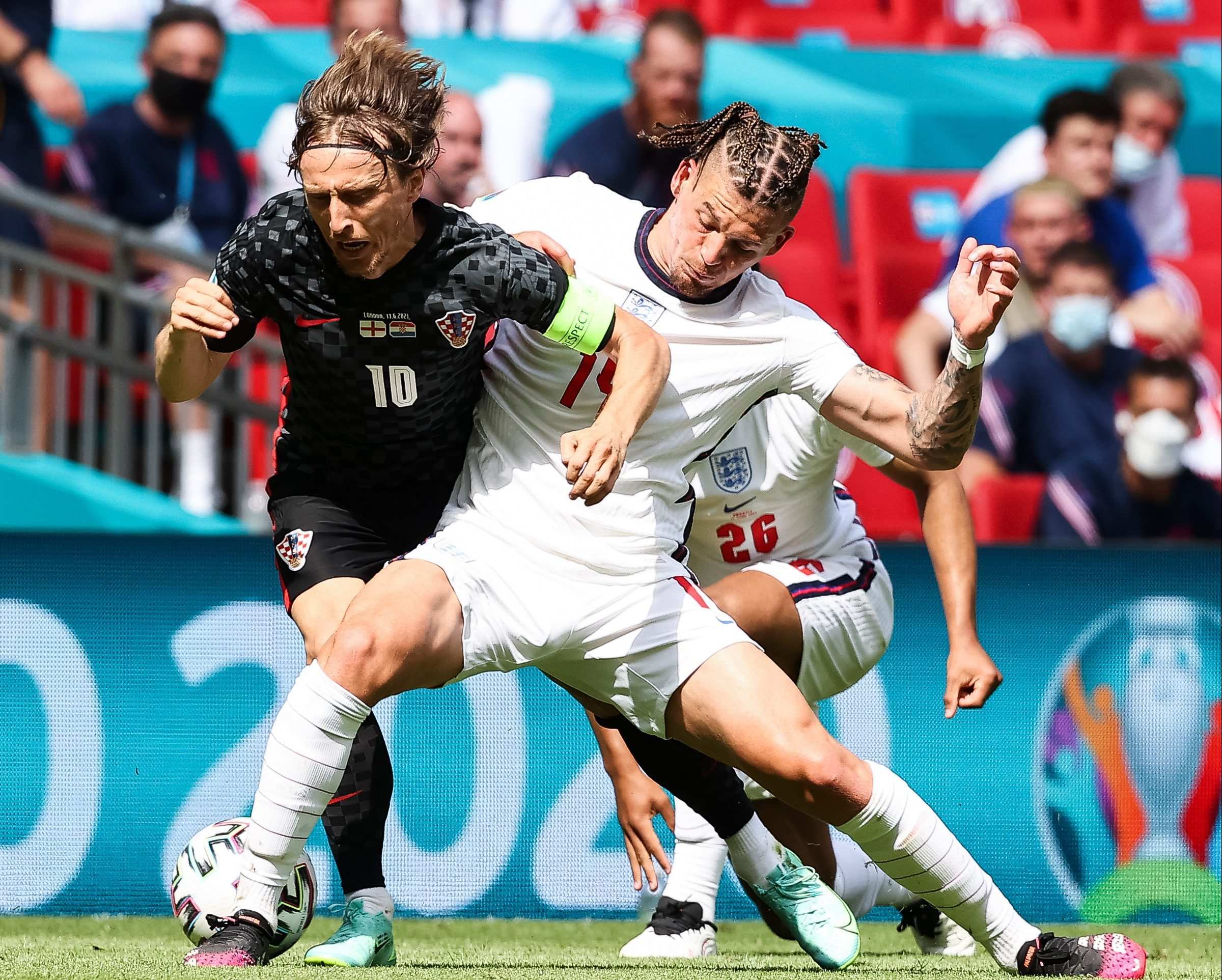 Калвин Филипс стана неочекувана фудбалска ѕвезда во Англија, откако фудбалерот на Лидс јунајтед беше прогласен за најдобар поединец при 1:0 победата над Хрватска во неделата, комплетирајќи ги неверојатните 12 месеци за 25-годишниот фудбалер, кој е пример за "дете" од работничко семејство.
Пред 12 месеци, тој воопшто не беше во игра за место во англиската репрезентација, откако помогна Лидс, неговиот клуб од детството да влезе во Премиер лигата, а исто така ги отфрли најавите дека ќе игра за Јамајка, родната земја на неговиот татко. Сега, по првиот меч, тој од италијанските медиуми беше наречен "Јоркширскиот Пирло", додека во Англија на сите насловни страници е токму неговиот лик.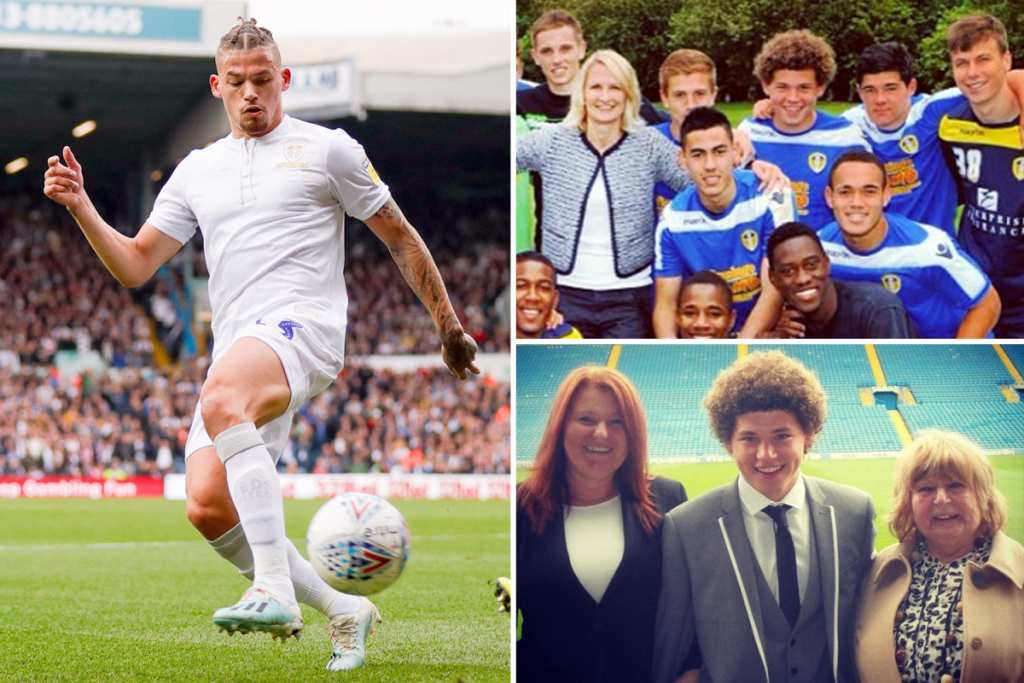 Таткото на Филипс, Марк Филипс, во моментов отслужува затворска казна во затворот Вилстон, на само 350 метри од тренинг-центарот на Лидс јунајтед, и тој честопати го посетува и разговара преку телефон со него.
"Тој беше во затвор, па на слобода, па повторно во затвор. Имаше лошо друштво, дроги, тепачки, се што е можно. Лудо", изјави неодамна Филипс.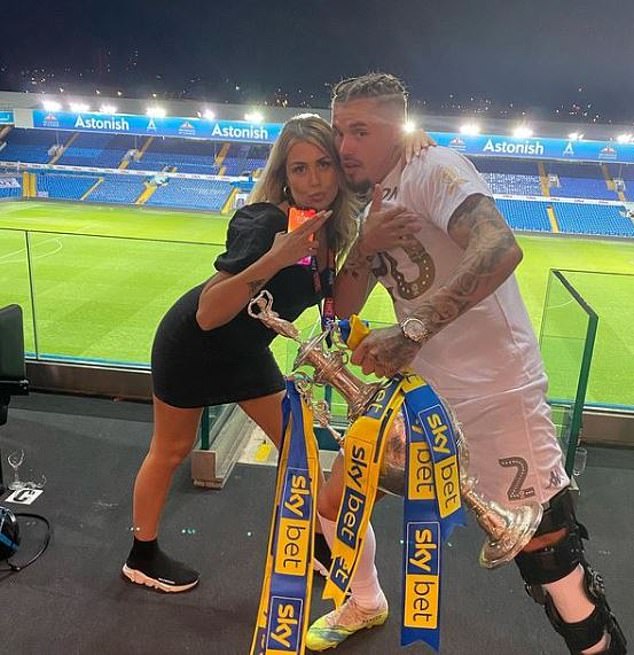 Филипс покрај тоа, е во долгорочна врска со својата девојка Линдзи, од времето кога двајцата имаа по само 11 години. Таа до неодамна работеше во пицерија во Лидс, но сега откако Филипс заработува околу 50.000 фунти, му помага на Филипс и на неговата мајка Лиз.
"Парите во фудбалот се многу добри и тоа ми помага да се грижам за семејството. Затоа одам до максимум. Не сум имал многу кога растев, но мојата мајка и мојата баба секогаш ми го даваа тоа што ми беше потребно", објаснува Филипс.