Се јави "исчезнатата" кинеска тенисерка Пенг: Се одмарам, не објавувајте лаги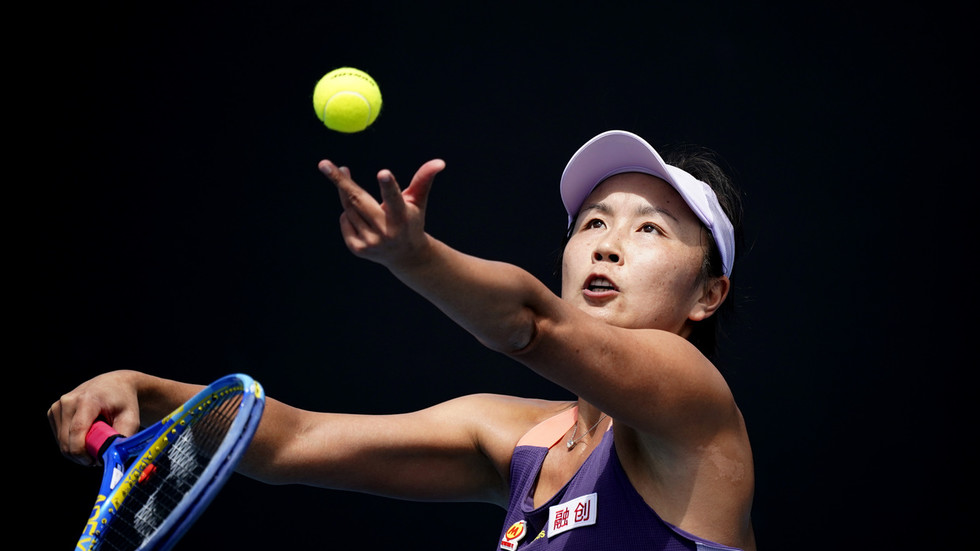 Поранешната кинеска тенисерка Шуаи Пенг се "јави" со писмо до ВТА турнејата по сомнежите дека "исчезнала" откако го обвини поранешниот вицепремиер на Кина, Жанг Гаоли за сексуално злоставување, велејќи дека е убаво да се види дека светот се грижи за неа, но дека нема вистина во вестите објавени од светските медиуми.
35-годишната Пенг, која најголемите успеси ги имаше во тенис во двојки, преку кинеската социјална мрежа "Веибо" објави дека била "принудена" во сексуални односи со 75-годишниот Жанг, но сега во пораката до претседателот на ВТА, Стив Сајмон ги демантира извештаите дека "исчезнала".
"Поздрав до сите, тука е Пенг Шуаи. Во однос на последните вести кои беа објавени на официјалниот веб-сајт на ВТА, соддржината не беше потврдена од мене и беше објавена без моја согласност. Вестите во таа објава, вклучувајќи ги обвинувањта за сексуален напад не се вистинити. Не сум исчезната, ниту сум во небезбедна ситуација. Се одмарам во мојот дом и работите се добри. Благодарам за грижата кон мене. Ако ВТА сака да објавува вести за мене, ве молам верификувајте ги и прашајте ме за согласност. Се надевам дека ќе го промовирам кинескиот тенис со вас во иднина. Благодарам за вниманието", напиша Пенг.
Chinese tennis star Peng Shuai has sent an email to Steve Simon, the WTA Chairman & CEO, CGTN has learned. The email reads: pic.twitter.com/jb6yXwxENA

— CGTN Europe (@CGTNEurope) November 17, 2021
Пенг Шуаи "исчезна" по обвинувањата за сексуално злоставување
©Makfax.com.mk Доколку преземете содржина од оваа страница, во целост сте се согласиле со нејзините Услови за користење.

Судири, казни, контроверзи и обвинувања – Хамилтон победи, Ферстапен казнет, следниот викенд финалето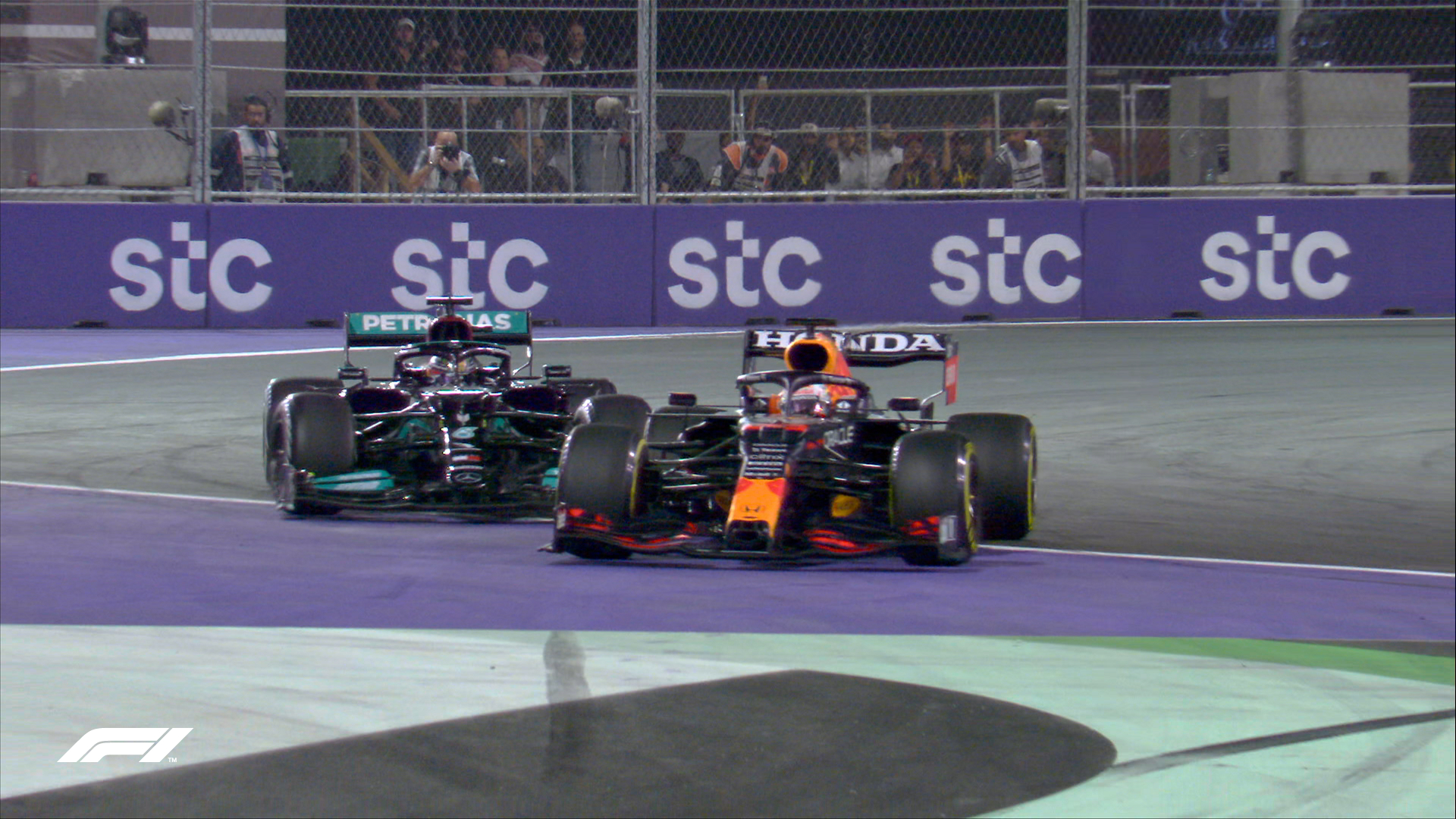 Првото Саудиско ГП на патеката Џеда ќе биде запаметено како едно од најконтроверзните, најбизарните и најчудните во историјата на Формула 1, откако Луис Хамилтон забележа нова победа, Макс Ферстапен доби казна од 5 секунди, за пред последната трка од сезоната, двајцата возачи да патуваат во Абу Даби израмнети со по 369.5 поени.
Борбата која трае цела сезона, во Саудиска Арабија стана и "грда" со јавно барање на казна од страна на двата тима, судири на патеката, и на крајот казна за Ферстапен, за израмнување на ситуацијата во генерален пласман.
По драматичните вчерашни квалификации, во кои Ферстапен имаше супер-брз последен круг, пред да се удри во ѕидот на тесната патека, Хамилтон и Ботас стартуваа од првиот ред, а зад нив беше Холанѓанецот.
Тој не успеа да направи некој потег за да ги помине, но по само десетина круга, Мик Шумахер во Хас излета од патеката и предизвика излегување на безбедносното возило. Од Мерцедес веднаш одлучија дека е вистинско време за промена на гумите, и влегоа во боксот, додека Ферстапен и Ред бул решија да останат на патеката. Но, наместо рестарт, трката беше прекината бидејќи не можеше да се поправи на време бариерата во која се удри Шуми Јуниор, со што Ферстапен доби предност да може "бесплатно" да ги смени гумите и да стартува како прв.
Рестартот повторно донесе контроверзи. Од Ред бул се пожалија дека Хамилтон намерно стои далеку од Ферстапен да ги загрее гумите, и при рестартот, возачот на Мерцедес успеа да го помине Ферстапен, кој ја врати позицијата така што излезе надвор од патеката, а Естебан Окон се протна на второто место.
Но, тогаш повторно се случи хаос, кога Никита Мазепин се удри во Џорџ Расел, предизвикувајќи ново излегување на безбедносното возило и втор прекин на трката. Од ФИА, во обид да ја решат можната казна на Ферстапен за излегување од патеката, се договорија со Мерцедес и Ред бул, во рестартот Окон да биде прв, Хамилтон втор, а Ферстапен трет.
Вториот рестарт дефинитивно му припадна на Ферстапен, кој успеа фантастично да го помине Хамилтон и Окон, и да излезе како прв на патеката. Меѓутоа, Хамилтон не беше далеку и остануваше во една-две секунди до ривалот. Кога успеа да го стигне, Ферстапен одби да се предаде, и ја пресече патеката за да остане пред него.
LAP 38/50

MAX AND LEWIS COLLIDE!

Verstappen is instructed to give the place to Hamilton, but they make contact 😱#SaudiArabianGP 🇸🇦 #F1 pic.twitter.com/QnRaWoaYzP

— Formula 1 (@F1) December 5, 2021
Се веруваше дека Холанѓанецот ќе добие наредба да го пропушти Хамилтон, но кога тој се обиде да го направи тоа и подзастана на патеката, Хамилтон се удри во него. Потоа од ФИА одлучија дека Ферстапен ќе добие казна од 5 секунди на конечното време, по што возачот на Ред бул едноставно го пропушти Хамилтон, задоволувајќи се со второто место.
Валтери Ботас буквално во последните метри од трката успеа да го победи Естебан Окон во Алпине за третото место, за совршен ден за Мерцедес во Саудиска Арабија.