Тајсон е толку "загреан" што ќе го нокаутираше својот тренер!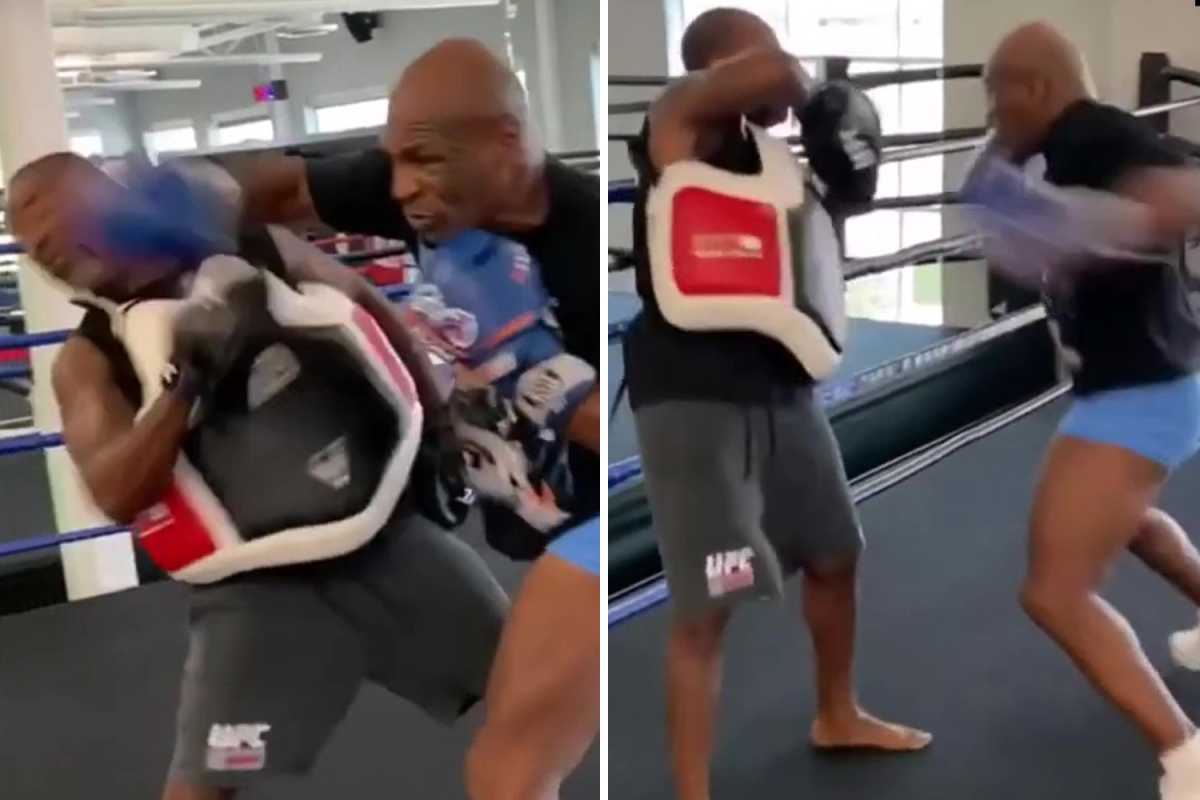 На Рој Џонс Јуниор навистина треба да му е страв пред боксерскиот камбек против Мајк Тајсон, откако се појави ново видео од подготовките на "Челичниот" во кои тој во спаринг за малку ќе го нокаутираше сопствениот тренер.
Легендата во тешка категорија се подготвува за меч со Џонс Јуниор на 28 ноември во Калифорнија, и со него работи ММА тренерот Рафаел Кордеиро, кој за својата услуга за малку ќе добиеше нокаут.
Кордеиро, сепак, е доволно подготвен за предизвикот, од неговите денови како Муај Тај шампион со ММА скор од четири победи и два порази.
Reminder: @MikeTyson is 54 years old 😳

(via kingsmma_hb/IG) pic.twitter.com/9NCCNuC795

— ESPN Ringside (@ESPNRingside) September 16, 2020
🥊 @MikeTyson proving he's still the baddest man on the planet!

😳 54. Years. Old. pic.twitter.com/k2zjilj1Go

— SPORF (@Sporf) September 15, 2020
©Makfax.com.mk Доколку преземете содржина од оваа страница, во целост сте се согласиле со нејзините Услови за користење.

"Визер – Скопскиот маратон" ќе се трча в недела со посебни протоколи против Ковид-19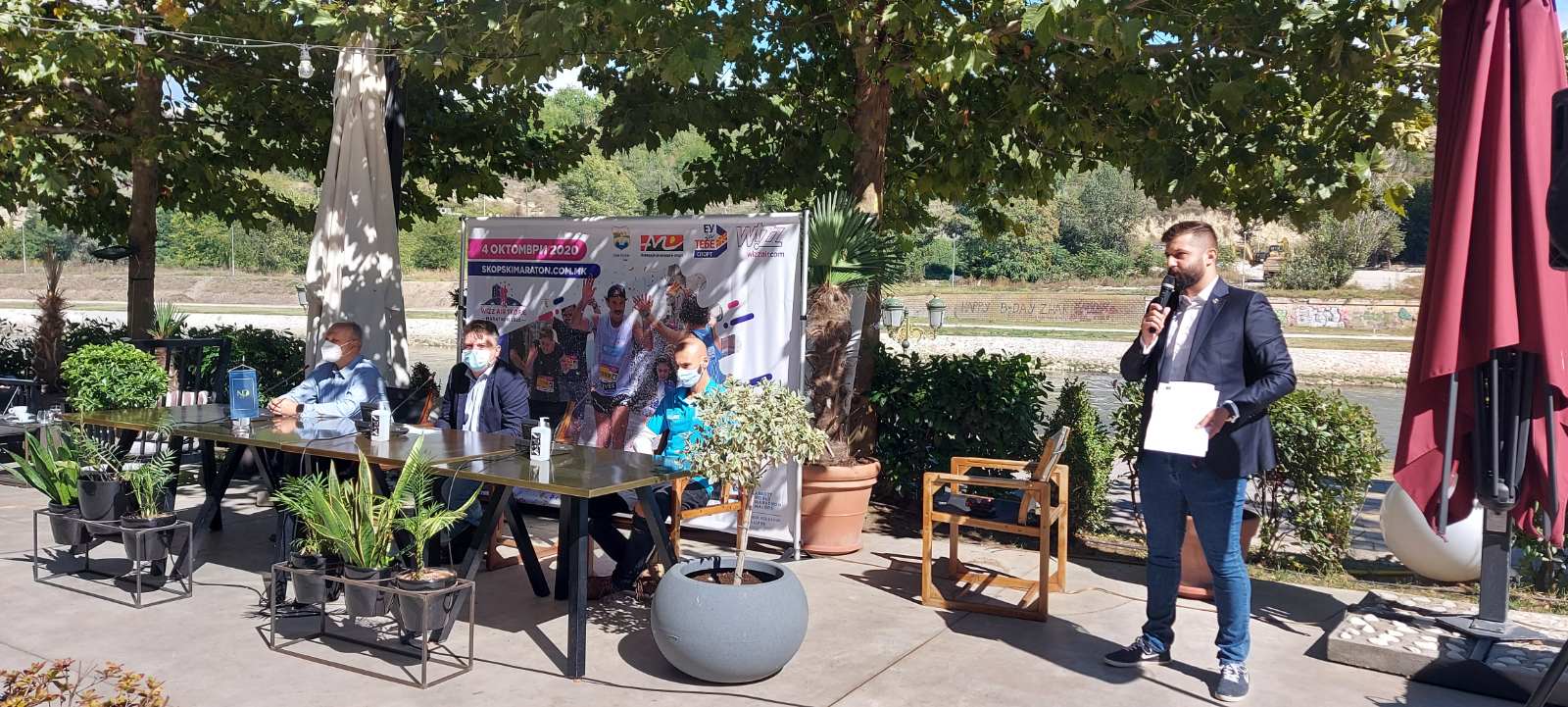 "Визер – Скопски маратон" ќе се одржи на 4 октомври, недела, по истата патека, но со нов старт и нова цел, за да се почитуваат мерките и протоколите за заштита од Ковид-19. Ова денеска на прес-конференција го најави Кире Синадиновски, директор на "Визер – Скопски маратон, соопштувајќи дека оваа година, со цел заштита на здравјето на сите, донесен е посебен протокол за одржување на најпознатиот и најстар спортски настан.
"Оваа година ќе имаме 1.500 учесници во три трки: маратон, полумаратон и штафетен маратон "'ЕУ за тебе"'. И оваа година ќе имаме квалитетни натпреварувачи, како и досега, но поради пандемијата, влезовите во државите се ограничени и оваа година ќе бидеме без натпреварувачите од Африка. Поради целата ситуација предизвикана од Ковид-19, ги променивме стартот и целта, кои ќе бидат пред влезот на СЦ 'Борис Трајковски', а патеката е иста. Тоа е така затоа што тој простор ни дозволува да ги почитуваме сите протоколи донесени специјално за маратонот", изјави Синадиновски.
Прес-конференцијата се одржа на терасата на хотелот "Парк", каде што свое обраќање имаа и градоначалникот на град Скопје, Петре Шилегов, и Александар Кираџиев, национален првак во маратон во нашата земја неколку години по ред.
Градоначалникот на град Скопје, Петре Шилегов, истакна дека со големо задоволство Град Скопје е повторно традиционален домаќин и покровител на "Визер – Скопски маратон".
"Не можам, а да не го кријам, своето задоволство што и годинава ќе биде одржан 'Визер – Скопски маратон' и што ја продолжуваме традицијата. Град Скопје е традиционален домаќин и мило ми е што во организацијата на маратонот се вклучени и професионалци и волонтери, кои ќе се грижат сѐ да е во најдобар ред. Град Скопје обезбедува и логистичка, но и финансиска поддршка, заедно со јавните претпријатија. Им посакувам на сите добра трка, успешен маратон и добро здравје на сите", им посака градоначалникот Шилегов на тркачите и организаторите.
Свое обраќање имаше и Александар Кираџиев, кој истакна дека е особено благодарен што во една ваква пандемиска година се смогнаа сили и напори за да се одржи трката и им посака успешна реализација в недела на организаторите на овој успешен проект.
Дополнителни информации за "Визер – Скопски маратон" можете да најдете на http://skopskimaraton.com.mk/ .