Вест хем во партнерство со Ајрон мејден!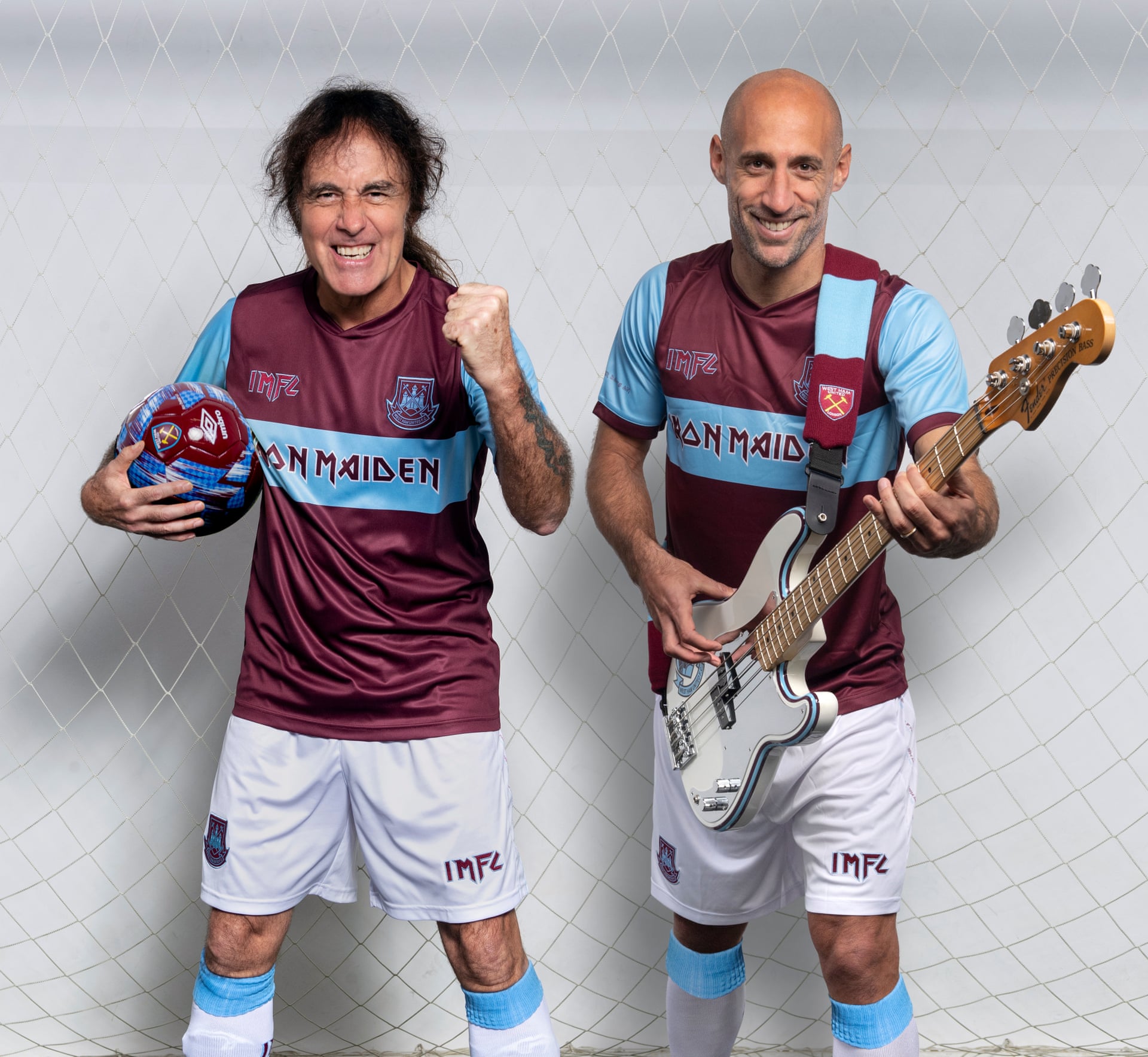 Вест хем јунајтед имаат посебен дрес, кој иако нема да го носат на ниту еден натпревар, сигурно ќе предизвика внимание и кај тие кои не го сакаат фудбалот. Во партнерство со легендарниот бенд Ајрон мејден, тие го претставија својот нов дрес на кој стои името на англиската група.
Басистот Стив Херис, кој е навивач на "чеканите" од 1965 година, вели дека е воодушевен.
"Отидов да ги гледам Вест хем против Њукасл кога имав 9 години со еден другар. Отидовме со автобус и победивме 4:3. Тоа беше тоа, останав заглавен", вели Херис.
На презентацијата на дресот беше и еден друг фан, овојпат на бендот, аргентинскиот дефанзивец Пабло Забалета.
"Ајрон мејден се икона во Јужна Америка и навистина е фантастично за тие кои се навивачи на клубот и фанови на бендот", вели Забалета.
Ајрон мејден, кои Херис ги формираше во 1975 година, ја комплетираа својата турнеја низ Северна и Јужна Америка. Херис беше дел од младинскиот тим на Вест хем, но наместо тоа се посвети на хеви металот.
Announcing 'Die With Your Boots On'… a unique collaboration between Maiden and @WestHam

The new home kit is available to order now – https://t.co/96NTHdKmHJ#IronMaiden #WestHam #DieWithYourBootsOn #Football #UpTheIrons pic.twitter.com/PTv95BxD06

— Iron Maiden (@IronMaiden) November 29, 2019
©Makfax.com.mk Доколку преземете содржина од оваа страница, во целост сте се согласиле со нејзините Услови за користење.

ЛШ: Звезда го "пукна" Каират, Селтик испадна по драмата во Данска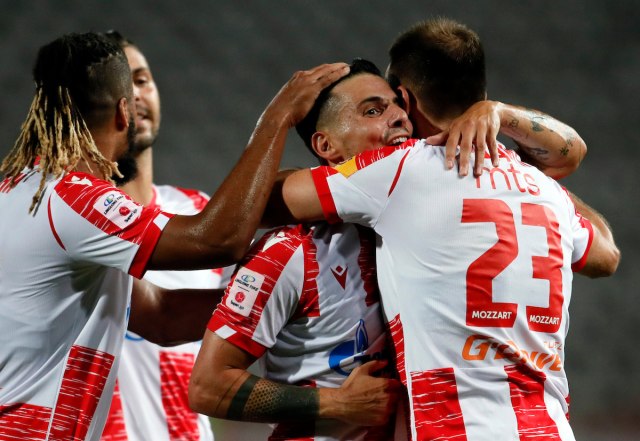 Црвена звезда ја надополни негативата од 1:2 од првиот меч, за дома со 5:0 да го "растури" казахстанскиот Каират Алмати во второто коло од квалификациите за Лигата на шампиони.
Работата беше завршена уште во првото полувреме, кога со двата гола на Александар Катаи дојдоа до 3:0 предност, пред во второто полувреме, веќе до 56. минута да биде 5:0. Следен противник за српскиот шампион е молдавскиот Шериф Тираспол, кој вторпат го победи ерменскиот Алашкерт (3:1).
Во третото коло на квалификациите нема да биде шкотскиот вицешампион, Селтик, откако на гостувањето кај Митјиланд во Данска загубија со 2:1 во продолжението, откако во Шкотска беше 1:1. Бугарскиот шампион Лудогорец ја елиминираше словенечка Мура со 3:1 победа откако во Словенија беше 0:0, а во третото коло се и фаворитите Олимпијакос, ПСВ Ајндховен и Спарта Прага.
ЛИГА НА ШАМПИОНИ, КВАЛИФИКАЦИИ
Нефчи Баку (Азе) – Олимпијакос (Грц) 0:1, прв меч 0:1, вкупно 0:2
Шериф Тираспол (Мол) – Алашкерт (Ерм) 3:1, прв меч 1:0, вкупно 4:1
ЦФР Клуж (Ром) – Линколн (Гиб) 2:0, прв меч 2:1, вкупно 4:1
Митјиланд (Дан) – Селтик (Шко) 1:1, 2:1 по продолженија, прв меч 1:1, вкупно 3:2
Галатасарај (Тур) – ПСВ Ајндховен (Хол) 1:2, прв меч 1:5, вкупно 2:7
Лудогорец (Буг) – Мура (Сло) 3:1, прв меч 0:0, вкупно 3:1
Јанг Бојс (Шва) – Слован Братислава (Свк) 3:2, прв меч 0:0, вкупно 3:2
Црвена звезда (Срб) – Каират Алмати (Каз) 5:0, прв меч 1:2, вкупно 6:2
Спарта Прага (Чеш) – Рапид Виена (Авт) 2:0, прв меч 1:2, вкупно 3:2