Авганистанка се породи во американски воен авион за евакуација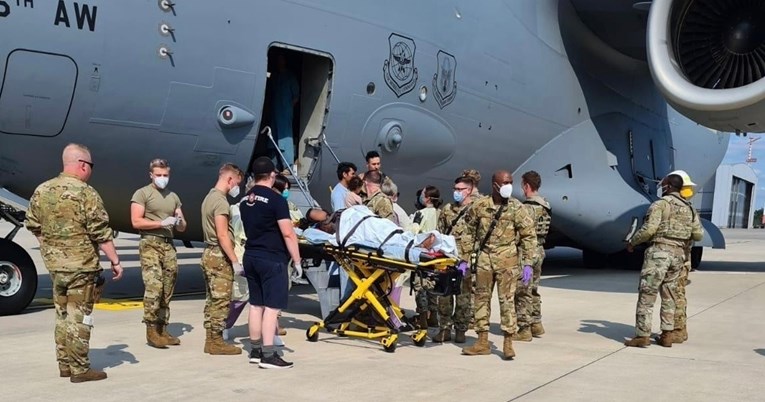 Авганистанка се породила во американскиот воен лет за евакуација, веднаш штом авионот слетал на воздухопловната база Рамштајн во Германија, објавија американските воздухопловни сили на социјалните мрежи.
Објавени беа и слики од излегување од авионот. Според информациите, жената родила девојче.
Првите евакуациски летови од Кабул до американската база Рамштајн во Германија започнаа во петокот доцна навечер и таму веќе пристигнаа над 2.000 бегалци.
Medical support personnel from the 86th Medical Group help an Afghan mother and her family off a @usairforce C-17 Globemaster III moments after she delivered a baby aboard the aircraft at @RamsteinAirBase in Germany. pic.twitter.com/339bMiVDVO

— Department of Defense 🇺🇸 (@DeptofDefense) August 22, 2021
Тие велат дека жената добила породилни болки за време на вториот дел од летот од Кабул, од базата на Блискиот Исток, не прецизираат која, до Германија. Американските воздухопловни сили раскажаа дека имало компликации додека авионот летал над 8534 метри надморска височина поради помалиот воздушен притисок во авионот. Но, бидејќи на бремената жена ѝ се слошило, командантот отишол пониско за да го зголеми притисокот во воздухот и на тој начин и го спасил животот, пренесува Си-Ен-Ен.
Мајката и бебето потоа биле пренесени во блиската медицинска установа каде што се во добра состојба.
©Makfax.com.mk Доколку преземете содржина од оваа страница, во целост сте се согласиле со нејзините Услови за користење.

"Фајзер": Вакцината е сигурна за деца од 5 до 11 години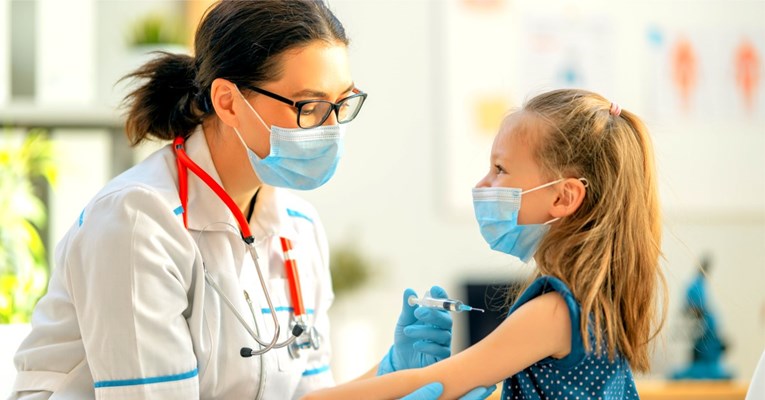 Компанијата "Фајзер" објави дека тестирањето во втората од трите фази покажало дека нејзината вакцина против коронавирус е безбедна и произведува силен имунолошки одговор, или доволно антитела за заштита кај деца на возраст од 5 до 11 години.
Ова се првите резултати објавени за оваа возрасна група за вакцина од американски производител. Но, тие забележуваат дека податоците се' уште не се рецензирани, пишува "Си-Ен-Ен".
"Фајзер" додава дека се планира резултатите од тестот да бидат доставени до Американската администрација за храна и лекови наскоро за одобрување за итна употреба.
Студијата опфати 2.268 учесници на возраст од 5 до 11 години и користеше две дози од вакцината, со разлика од 21 ден помеѓу дозите.
Во овие студии се користеше доза од 10 микрограми, која е помала од дозата од 30 микрограми користена за лица над 12 години.
"Дозата од 10 микрограми е внимателно избрана како најпосакувана доза за безбедност, подносливост и имуногеност кај деца од 5 до 11 години", изјавија од Фајзер.
Имунолошките одговори на учесниците биле измерени со набудување на неутрализирачките нивоа на антитела во крвта и споредување на овие нивоа со контролната група стара 16 до 25 години, која доби две дози со повисока доза од 30 микрограми.
"Фајзер" додава дека нивото на антитела се споредува добро со постарите луѓе кои примале поголема доза, покажувајќи "силен имунолошки одговор кај оваа група деца еден месец по втората доза".
Вакцината "Фајзер" во моментов е одобрена за лица на возраст од 16 години и повеќе, и е одобрена за употреба кај деца на возраст од 12 до 15 години. Тие додаваат дека ги очекуваат резултатите од тестот за деца на возраст од шест месеци веќе во четвртиот квартал од оваа година.