Австралија става 7 милиони луѓе под строга блокада поради 26 случаи на коронавирус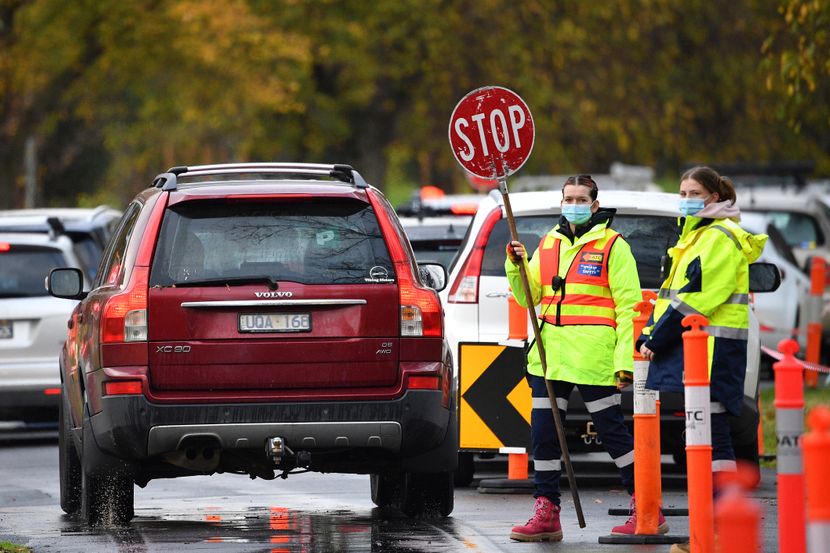 Австралиската држава Викторија денеска влегува во еднонеделна блокада поради Ковид-19, а речиси седум милиони жители ќе мора да останат дома, освен за извршување на најважните работи бидејќи властите се борат да запрат нов позаразен бран на зараза.
"Имаме работа со многу заразен вид вирус, варијанта што е загрижувачка и се шири побргу отколку што досега сме забележале", им рече на новинарите во Мелбурн привремениот премиер на државата Викторија, Џејмс Мерлино, пренесува "Ројтерс".
From 11.59pm
CONFIRMED: 5 reasons to leave home in Victoria.
-Food and Supplies
-Authorised Work
-Care and Caregiving
-Exercise (for up to 2 hours and with 1 other person)
-Getting vaccinated.
Exercise and Shopping limited to 5km radius from home, or closet shops. #springst

— Simon Love (@SimoLove) May 27, 2021
Мерлино рече дека во потрагата по контакти на заразените тие идентификувале повеќе од 10.000 примарни и секундарни контакти што треба да се стават во карантин, да се тестираат и да се стават во самоизолација и додаде дека тој број продолжува да расте и да се менува.
На почетокот на неделава беа откриени нови случаи на зараза во Мелбурн, а денес тој број се искачи на 26 по 12 новооткриени, а бројот на локации изложени на вирусот се искачи на повеќе од 150.
По стапувањето во сила на строгите мерки, кои ќе траат до 3 јуни, на жителите на Викторија ќе им биде дозволено да ги напуштат своите домови само за примарна работа, здравствена заштита, купување продукти, вежбање или вакцинација против коронавирусот.
Државите Западна Австралија и Тасманија денеска ги затворија своите граници за жителите на Викторија по истиот потег на Јужна Австралија претходниот ден, а Северната Територија и државата Квинсленд ќе бараат од патниците да поминат задолжителен двонеделен хотелски карантин, а Нов Јужен Велс, кој е најнаселената држава во Австралија, која се граничи со Викторија, ги повика жителите да го одложат патувањето во Мелбурн.
©Makfax.com.mk Доколку преземете содржина од оваа страница, во целост сте се согласиле со нејзините Услови за користење.

Унгарија усвои закон за забрана на содржини за деца во кои се спомнува ЛГБТ-заедницата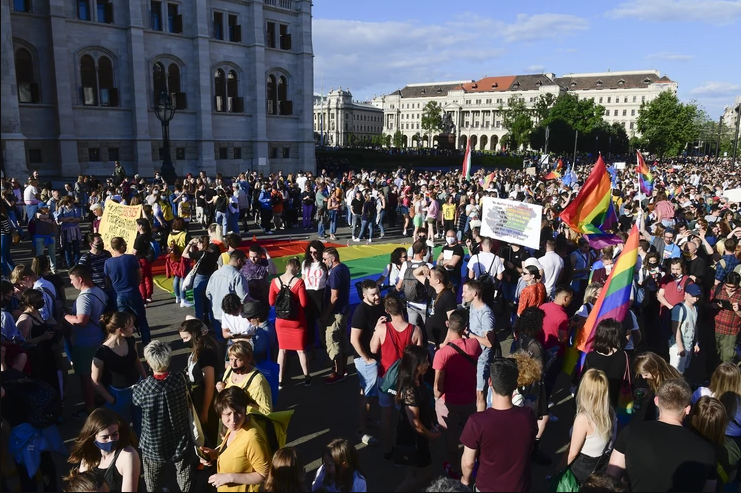 Унгарските пратеници усвоија предлог-закон со кој се забранува каква било содржина за малолетници ако таа укажува или промовира хомосексуалност кај млади под 18 години.
Предлог-законот беше усвоен со 157 гласа "за" и еден "против".
Владејачката партија Фидеш има парламентарно мнозинство, а пратениците од екстремно десничарската партија Јобик исто така ја поддржаа регулативата.
Сите други опозициски партии ја бојкотираа седницата во знак на протест против дискриминацијата на ЛГБТ-популацијата.
Активистите на ЛГБТ-движењето во Унгарија и меѓународните организации остро го критикуваа нацрт-законот и го споредуваат со законот во Русија од 2013 година, со кој се забранува геј-пропаганда.
Критичарите исто така истакнуваат дека серии, како "Пријатели", и филмови, како "Бриџит Џонс", "Хари Потер" и "Били Елиот", кои зборуваат за хомосексуалноста, може да бидат забранети за малолетни лица.
Илјадници луѓе организирани од невладините организации излегоа на улиците во Будимпешта во понеделникот вечерта во знак на протест против, како што посочија, континуираната пропаганда на владата против ЛГБТ-заедницата.