Адвокатот на Трамп мора да ја предаде снимката од разговорот со Украинците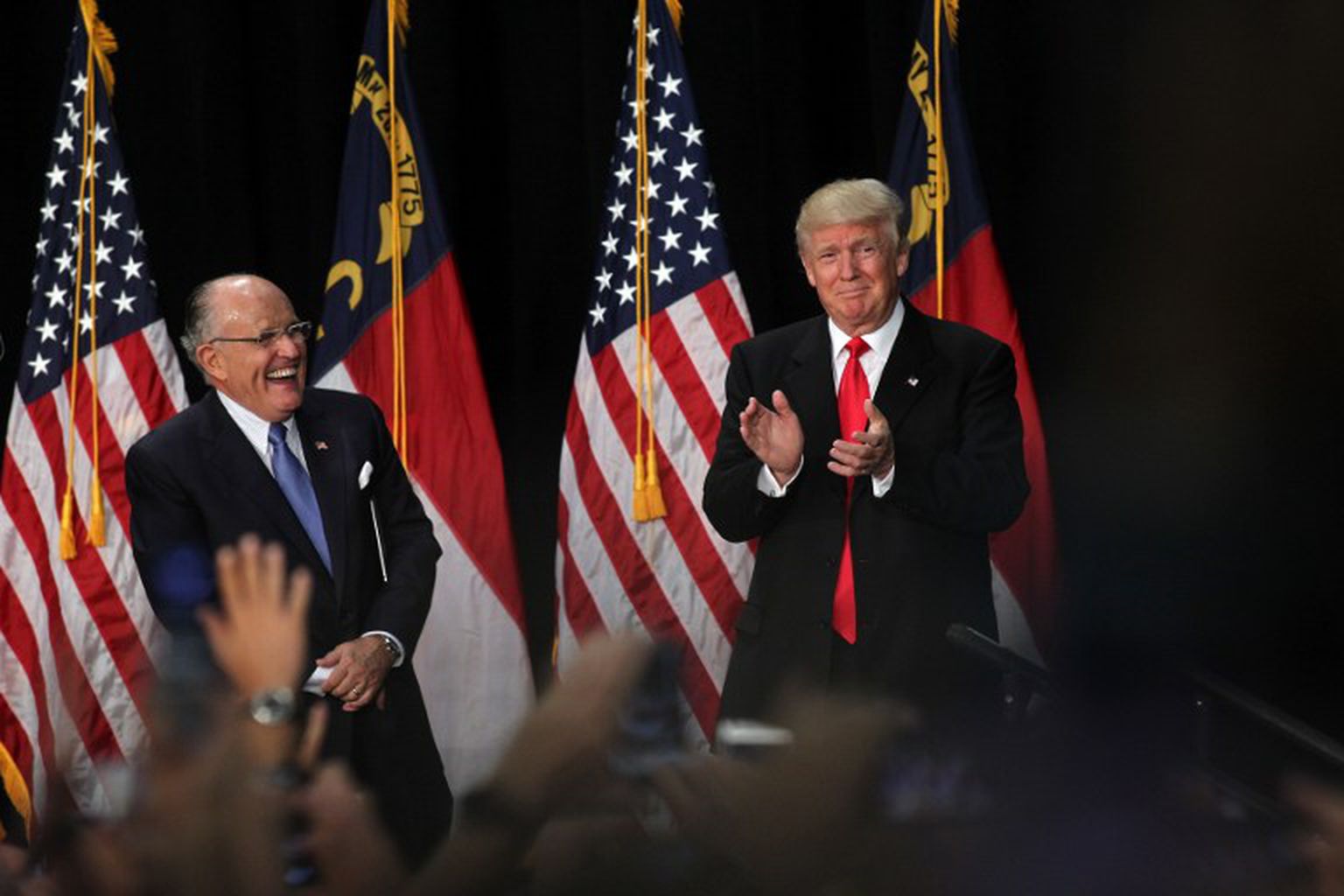 Три конгресни одбори објавија дека му издале обврзувачка наредба на Руди Џулијани, адвокат на американскиот претседател Доналд Трамп, да им ги предаде снимките како дел од истрагата за евентуалното отповикување на претседателот.
Одборите каде што демократите имаат мнозинство наведуваат дека Џулијани признал на националната телевизија дека побарал од украинската влада да го испита поранешниот потпретседател Џо Бајден.
Барањето Џулијани да ги предаде документите и снимките е чекор понатаму во напорите на демократите да го соборат Трамп.
Трамп го притискаше украинскиот колега Володимир Зеленски од истата причина, според интервјуто откриено минатата недела од страна на свиркач од разузнавачката заедница.
Во исто време "Волстрит џурнал" известува дека државниот секретар, Мајк Помпео, учествувал во телефонскиот разговор на Трамп и Зеленски.
©Makfax.com.mk Доколку преземете содржина од оваа страница, во целост сте се согласиле со нејзините Услови за користење.

"Тајмс": Франција запира само 20 отсто од илегалните мигранти со чамци
Франција има запрено само еден од пет нелегални мигранти кои се обидуваат да ги напуштат нејзините брегови и да се упатат кон Велика Британија.
"Тајмс" ја процени бројката заснована на 4.100 нелегални премини оваа година, и на потврдата од британскиот министер за имиграција, Крис Филп, дека Французите запреле уште 1.000 други мигранти да стигнат до Британија.
Како и да е, бидејќи се базира на познатите пристигнувања во Велика Британија – безброј други веројатно пристигнуваат без да бидат откриени – вистинскиот дел од запрените мигранти би можел да биде многу помал.
Бројките се алармантен потсетник за Французите кои не успеаја да го контролираат својот мигрантски проблем. Податоците од минатата недела исто така откриваат дека британската влада вратила само еден од 40 мигранти во ЕУ. Ниту еден од близу 3.000 мигранти кои пристигнале од мај не е вратен назад.
Критиката за справувањето на Франција со мигрантската криза во Ла Манш ескалира бидејќи се зголеми бројот на илегални упади, при што минатиот четврток беа забележани рекордни 235 пристигнувања за еден ден. Пристигнувањата се зголемија на такво ниво што во текот на викендот, Министерството за внатрешни работи беше принудено да побара помош од војската.
Франција, наводно, бара уште 30 милиони фунти за запирање на мигрантите и покрај тоа што Британците ѝ дадоа повеќе од 100 милиони фунти во изминатите шест години за да ги обезбеди своите граници, да го зголеми крајбрежното следење и да ги затвори нелегалните кампови во градовите како Кале.
I'm on the Kent Coast this morning.

Large number of boats again today including this beach landing at Dungeness. pic.twitter.com/9HL1BAC9AY

— Nigel Farage (@Nigel_Farage) August 12, 2020
Британското Министерство за внатрешни работи се надеваше дека ќе воведе систем на повратни информации во австралиски стил, враќајќи ги чамците на море во Франција, но тоа зависи од фактот дали Франција ќе ги прифати назад.
Филп се сретна со француските колеги во вторникот, но не успеаја да се договорат за враќање на мигрантите. Се чини дека Филп не ја исклучува можноста да му дадат пари на Париз, но сепак тврди дека ќе соработува со Франција за план да ги направат премините неизводливи.
Лидерот на партијата "Брегзит", Најџел Фараж, го критикуваше неуспехот на владата да се справи со кризата, фрлајќи сомнеж на ветувањата на владата за запирање на нелегалните мигранти.
"Министерот за имиграција Крис Филп (за кого никој досега не слушнал) имаше состаноци во Париз и рече дека сега имаме акционен план против нелегалните премини. Не се надевајте многу на тоа", рече Фараж.