Алек Болдвин усмрти камерманка на снимање на филм со куршум од реквизит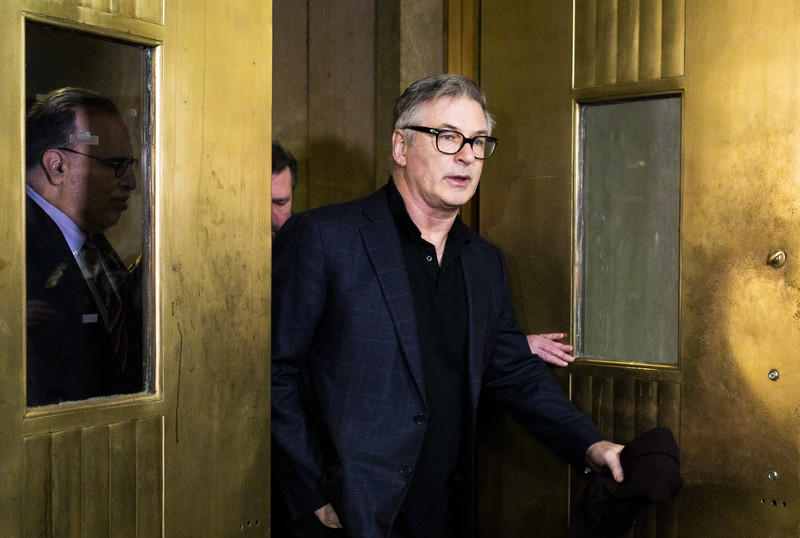 Актерот Алек Болдвин (68) со куршум од реквизит ја застрела камерманката Халина Хачинс (42) и го повреди режисерот Џоел Соуз (48) на филмски сет во Ново Мексико.
Инцидентот се случил за време на снимањето на филмот "'Рѓа".
I'm so sad about losing Halyna. And so infuriated that this could happen on a set. She was a brilliant talent who was absolutely committed to art and to film. ❤️ pic.twitter.com/vcdFqHsGA0

— Adam Egypt Mortimer (@adamegypt) October 22, 2021
Хачинс, која била директор на фотографија на снимањето на филмот, со хеликоптер била пренесена во болницата на Универзитетот во Ново Мексико, каде што била констатирана смрт, додека Соуза со возило на брза помош бил пренесен во регионалниот медицински центар Кристус Сент Винсент.
Истрагата е во тек.
Во изјава за "Франс прес", портпаролот на шерифот во Санта Фе рече дека Болдвин разговарал со детективите и засега не е покренато обвинение.
"Дојде доброволно и ја напушти зградата по разговорот", рече портпаролот.
©Makfax.com.mk Доколку преземете содржина од оваа страница, во целост сте се согласиле со нејзините Услови за користење.

Папата на Лезбос со мигрантите – стотици бели ливчиња, апел за помош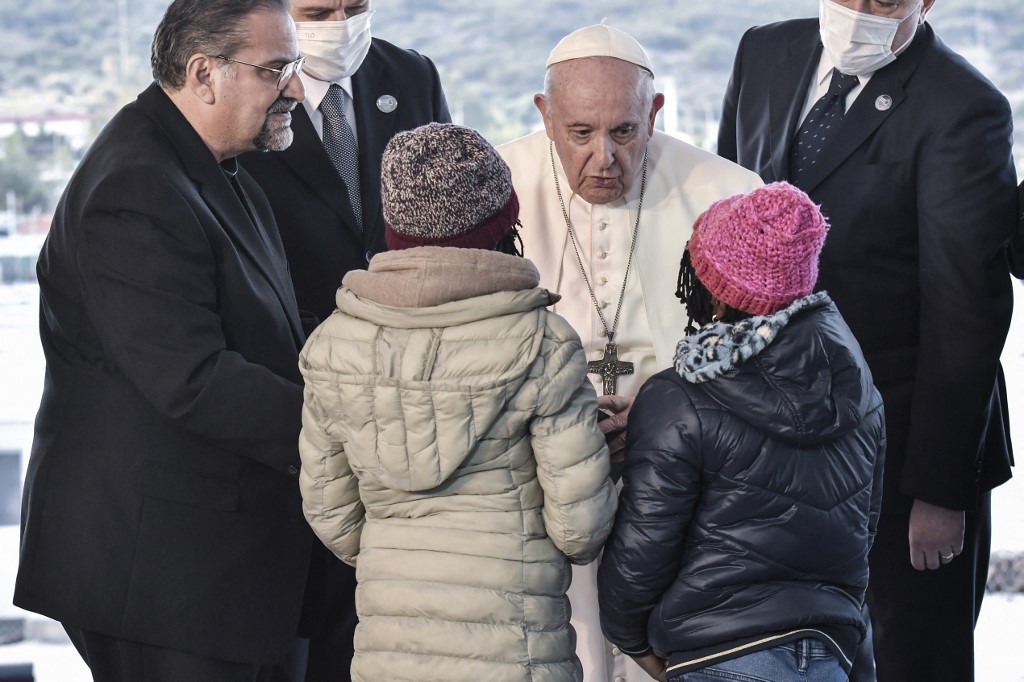 Папата Франциско на вториот ден од посетата на Грција го посети бегалскиот камп на островот Лезбос. Тој ја обвини Европа дека ги игнорира проблемите на бегалците и мигрантите и повторно ги критикуваше оние кои ја користат мигрантската криза за политички цели.
Папата Франциско за прв пат беше на Лезбос во 2016 година, кога со себе одведе 12 сириски бегалци од Италија во злогласниот камп Морија. Кампот беше опожарен минатата година, па сега го посети привременото сместување во Мавровуна, каде има околу 2.300 лица од Авганистан, Сирија, Ирак и други земји.
"Со жалење признаваме дека во Европа има такви кои не се грижат за проблемите на бегалците и мигрантите. Вознемирувачки е да се слушаат некои европски лидери кои сакаат да користат заеднички фондови за изградба на ѕид и поставување бодликава жица. Лесно е да го насочуваат јавното мислење со поттикнување страв од другите."Треба да ги критикуваме вистинските причини за миграцијата, а не сиромашните луѓе кои плаќаат за последиците, па дури и ги користат за политичка пропаганда", рече папата Фрањо.
Според грчките медиуми, посетата на Папата не е прашање на религија, туку на солидарност. Меѓу барателите на азил кои го пречекаа со многу надеж има и голем број деца.
"Оваа посета е дел од нас мигрантите. Сега знам дека има некој што мисли на нас. Папата ни дава сила и верба да продолжиме", рече мигрантот од ДР Конго.
"Мојот сон да се сретнам со него се оствари. Го замолив да работи со грчката влада и со Европската унија за да го направи процесот на азил пофлексибилен", изјави мигрантот од Камерун.
За време на посетата на Грција и Кипар, главни прашања за Папата беа бегалците и мигрантите. Ја осудува културата на рамнодушност и ги повикува европските влади да прифатат мигранти пропорционално на ресурсите на секоја земја.