Али Хамнеи: Предавството на ОАЕ кон Палестинците нема да трае долго, но стигмата ќе остане засекогаш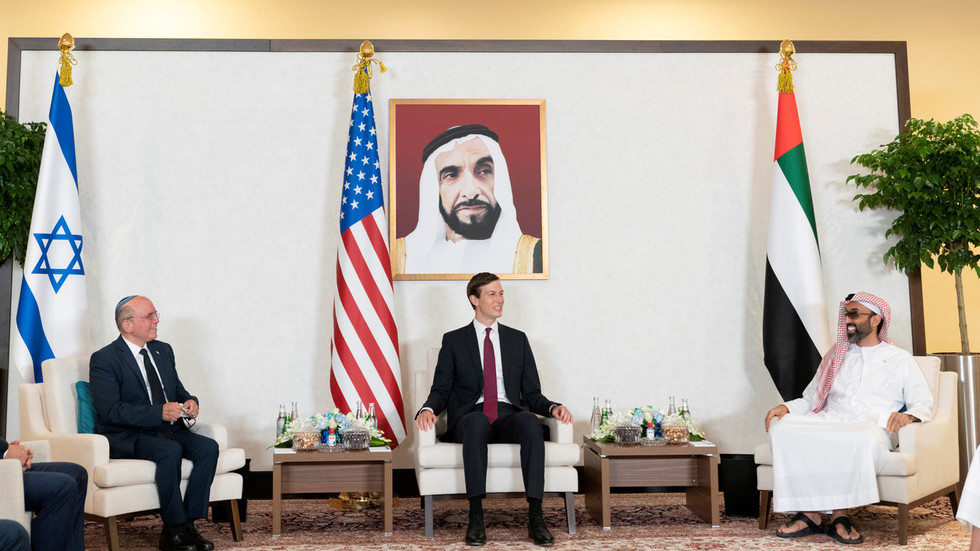 Иранскиот врховен лидер Али Хамнеи ги осуди Обединетите Арапски Емирати поради нормализирањето на односите со Израел, велејќи дека дамката од овој потег засекогаш ќе се памети, пренесува РТ.
Новата критика доаѓа поради одлуката на ОАЕ да го прекинат бојкотот на Израел со воспоставување формални дипломатски врски и укинување на забраната за трговски, културни и други односи.
I hope the UAE wakes up soon and compensates for what they've done.

— Khamenei.ir 🏴 (@khamenei_ir) September 1, 2020
"ОАЕ го предаде светот на исламот, арапските нации, земјите од регионот и Палестина. Се разбира, ова предавство нема да трае долго. Владетелите на ОАЕ им ја отворија вратата на регионот на ционистите и го игнорираа и нормализираа прашањето за Палестина, што е прашање за узурпација на една земја. Оваа стигма ќе им остане", рече Хамнеи.
Заедничка американско-израелска делегација во моментов е во посета на Абу Даби откако го оствари првиот директен лет меѓу Израел и ОАЕ. Вашингтон е посредник во преговорите за договорот.
Критичарите на одлуката, вклучително и Турција, сметаат дека тоа претставува предавство на палестинската кауза. Израелската влада во моментов планира анексија на окупираните палестински територии на Западниот Брег и покрај ветувањето за запирање на процесот дадено во договорот со Емиратите.
©Makfax.com.mk Доколку преземете содржина од оваа страница, во целост сте се согласиле со нејзините Услови за користење.

Лидерот на северноафриканскиот огранок на Исламска држава убиен во Либија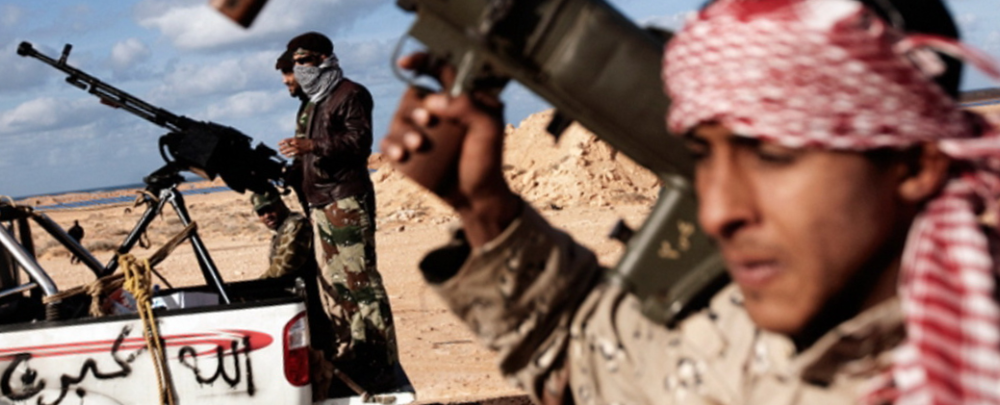 Лидерот на северноафриканскиот огранок на терористичката Исламска држава бил убиен во акција на Либиската национална армија (ЛНА) во јужна Либија, изјави извор на ЛНА за ТАСС.
Според извештаите од 15 септември, силите на ЛНА спровеле голема операција во јужниот град Сабха на околу 750 км оддалеченост од главниот град Триполи, каде што група радикали се засолниле во добро утврдена група куќи. Следела престрелка, која траела повеќе од шест часа. Како резултат на тоа, убиени биле девет милитанти и тројца припадници на ЛНА.
Меѓу убиените има еден државјанин на Египет, двајца Либијци, тројца жители на Саудиска Арабија и еден австралиски државјанин. Приведени се две жени кои ги придружувале екстремистите – државјанки на Египет и Либија. Изворот на ЛНА за ТАСС изјави дека идентификацијата и истрагата биле завршени минатата недела.
"Истрагата откри дека еден од убиените бил водачот на Исламска држава во Северна Африка, познат како Абу Абдулах ал-Ираки, ирачки Курд чие вистинско име е Абдулах ал-Рабие", вели изворот, додавајќи дека екстремистот пристигнал во Либија преку Турција во 2014 година.
Следбениците на Исламска држава беа принудени да избегаат во неколку јужни области на Либија откако беа протерани од нивните поранешни упоришта Бенгази, Сирт и Дерна. Минатата година ЛНА спроведе голема воена операција во југозападните региони, насочена кон терористите, криминалните банди и опозициските групи во Чад. За неколку месеци, армијата ја врати контролата над клучните градови и нафтените полиња на југот на земјата.
Сепак, милитантите ги интензивираа своите напади откако ЛНА прераспредели дел од своите сили од југот на Либија во тековната офанзива против владините сили на Триполи.
Во моментов во Либија има две врховни извршни власти: меѓународно признатата Влада на национална спогодба (ГНА) со седиште во Триполи, на чело со премиерот Фајез ал-Сараџ, и привремената влада со седиште на истокот на земјата, заедно со парламентот, која е поддржана од Либиската национална армија (ЛНА) предводена од фелдмаршалот Калифа Хафтар.
Завојуваните страни се борат за контрола над главниот град повеќе од една година. Откако Хафтар започна со офанзива во април 2019 година со цел, како што рече, ослободување на градот од терористите, Владата на националниот договор се обрати до Турција за поддршка и во ноември 2019 година потпиша меморандум за воена соработка со неа.