Американски нобеловец: Најлошото од коронавирусот ќе помине побрзо отколку што се мисли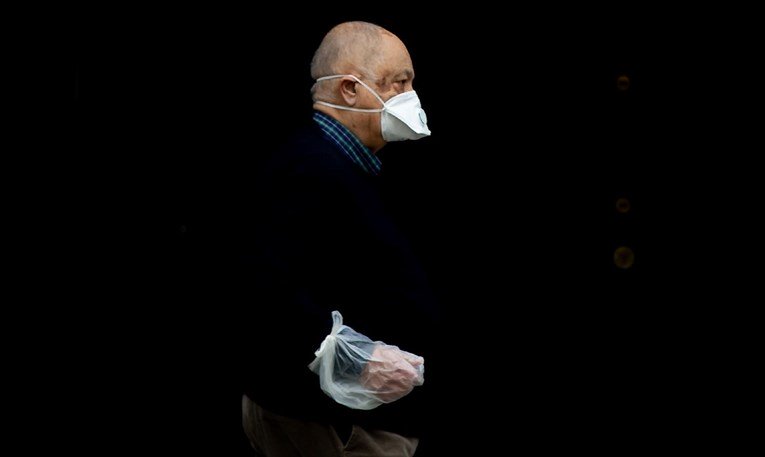 Нобеловецот и биофизичар од Стенфорд, Мајкл Левит, почнал со анализирање на бројни случаи на коронавирус во јануари и правилно предвидел дека Кина ќе излезе од најлошата фаза на епидемијата многу побрзо отколку што предвидувале многу епидемиолози.
Левит предвидува слично сценарио и за САД и остатокот од светот, пишува "Лос Анџелес тајмс".
Додека многу епидемиолози предупредуваат на месеци, па дури и години, на масовни социјални нарушувања и милиони смртни случаи, Левит вели дека податоците едноставно не поддржуваат такво сценарио, особено во области каде што постојат разумни мерки на социјална дистанцираност меѓу луѓето.
"Она што треба да направиме е да се спротивставиме на паниката", додаде тој. "Гледајќи ја големата слика, ќе бидеме во ред", рече Левит.
Во случајот со Кина, тој забележа на 31 јануари дека земјата има 46 нови смртни случаи од коронавирус, во споредба со 42 смртни случаи претходниот ден.
Ако бројот на смртни случаи се зголеми за 24 часа, стапката на раст почнува да се намалува. Токму таа стапка, смета Левит, зборуваше повеќе од бројките.
Тој точно предвиде дека бројот на починатите ќе се намалува уште повеќе следната недела.
Три недели подоцна, Левит предвиде дека вкупниот број потврдени случаи на коронавирус во Кина ќе биде околу 80.000 со околу 3.250 смртни случаи, што се покажа изненадувачки точно.
На 16 јануари, Кина има 80.229 случаи и 3245 смртни случаи. Бројот на новозаразени се намали на околу 25 на ден, а уште повече се намали во последните неколку недели.
©Makfax.com.mk Доколку преземете содржина од оваа страница, во целост сте се согласиле со нејзините Услови за користење.

Во град во Еквадор, во екот на пандемијата, мртви тела лежат по улиците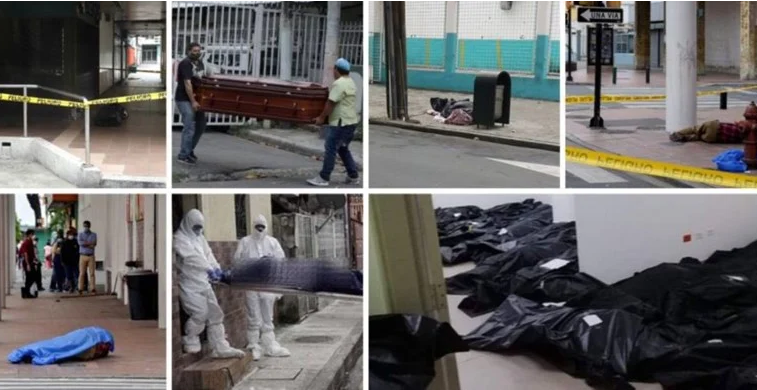 Во еквадорскиот град Гвајакил, поради пандемијата од коронавирус, градот бележи преоптовареност на здравствениот систем, поради што многу мртви едноставно завршуваат на улиците, јавува Си-ен-ен.
Системот за здравствена заштита е во колапс, болниците веќе не можат да примаат луѓе, како и мртовечниците починати, па затоа некои граѓани тврдат дека мртвите тела на нивните најблиски мора да ги остават на улица.
Coronavirus in Ecuador — Corpses are left to rot in the streets of Guayaquil. "The authorities are just leaving us to die"https://t.co/xaCgZvdxxE pic.twitter.com/XHZ6M3muDX

— Alfons López Tena (@alfonslopeztena) April 3, 2020
Не е познато колку луѓе во градот починале од коронавирусот. Некои семејства велат дека нивните најблиски имаат симптоми на коронавирус, други велат дека болниците не можеле да ги примаат од пренатрупаност.
"Чекавме пет дена. Викавме брза помош цело време, а тие само ни рекоа да чекаме да ја решат ситуацијата", вели еден жител на Гвајакил во видео објавено на социјалните мрежи, додека во истото видео неговиот сосед додава дека е најтешко да се издржи мирисот на мртви тела.
"Покрај лешевите, имаме дополнителен проблем бидејќи има многу повозрасни соседи. Мајка ми има 80 години и има многу проблеми со дишењето. Властите едноставно нè оставаат да умреме".
Во Еквадор се пријавени 3.368 случаи на инфекција со коронавирус, а досега се регистрирани 145 починати.