Англија по укинувањето на мерките: Стотици илјади луѓе во изолација, маркетите празни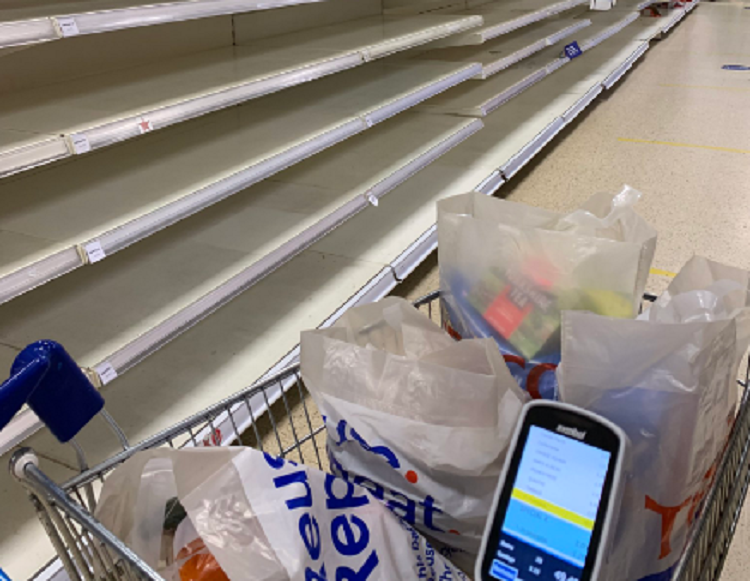 Англија во понеделникот ги укина речиси сите ограничувања поврзани со пандемијата на коронавирус. Првата недела е одбележана со зголемување на бројот на новозаразени, недостиг на производи во супермаркетите и хаос со апликацијата за самоизолација.
Салите и стадионите можат да се отворат со полн капацитет, дискотеките можат повторно да работат, во пабовите повторно е дозволено да се седи зад шанковите и веќе нема ограничување на бројот на луѓе што можат да се соберат. Носењето маски веќе не е задолжително, но се препорачува во јавниот превоз и во продавниците, веќе не се повикува на работа од дома, но премиерот Борис Џонсон сепак апелира за претпазливост.
Како што рече владиниот советник, Нил Фергусон, речиси е неизбежно бројот на нови случаи на инфекција да достигне сто илјади дневно, со по илјада хоспитализирани.
"Вистинското прашање е дали тие бројки ќе бидат двојно или уште поголеми. Може да имаме две илјади хоспитализирани на ден и двесте илјади случаи, но тоа не може да се каже со сигурност", рече Фергусон.
Рафтовите во повеќето супермаркети низ земјата се целосно празни, откако голем број вработени и возачи за достава отидоа во самоизолација поради контакт со заразени.
On @BBCr4today CEO of Iceland said there are no shortages or empty shelves in his shops 'yet'. Pop down to Crayford @sainsburys and tell them how you're doing that mate, could you? It was as if I stumbled onto the set of 'Chernobyl' Season 2 just now. #covidiots #BrexitShambles pic.twitter.com/jILfEKWOEi

— Mike Bealing (@Sillytees) July 22, 2021
Голем број продавници се борат со недостиг на персонал, а некои синџири на супермаркети мораа да затворат повеќе свои маркети, нешто што досега не се случило во трите заклучувања.
#tesco Middlebrook was empty again today. #emptyshelves pic.twitter.com/rzsQeznB0H

— Maxiwoo (@maxiwoo) July 19, 2021
Стотици илјади луѓе, вклучувајќи го и премиерот Џонсон, мора да бидат изолирани десет дена откако апликацијата за самоизолација ги информирала дека биле во близок контакт со заразено лице.
Folk saying "no empty shelves" where they are, are affa lucky. This is Wick tonight. Same as Inverurie the other night. pic.twitter.com/W6PXdj68BQ

— Mrs Cloudy (@cloudy_mrs) July 21, 2021
Податоците на Националната здравствена служба (НХС) открија рекордни 618.903 предупредувања испратени до корисниците на апликациите во Англија и Велс. НХС ги известува луѓето кои треба да одат во самоизолација со кратка нотификација преку мобилна апликација.
©Makfax.com.mk Доколку преземете содржина од оваа страница, во целост сте се согласиле со нејзините Услови за користење.

Британски научници: Многу е веројатно дека заштитата од вакцината ќе ослаби со текот на времето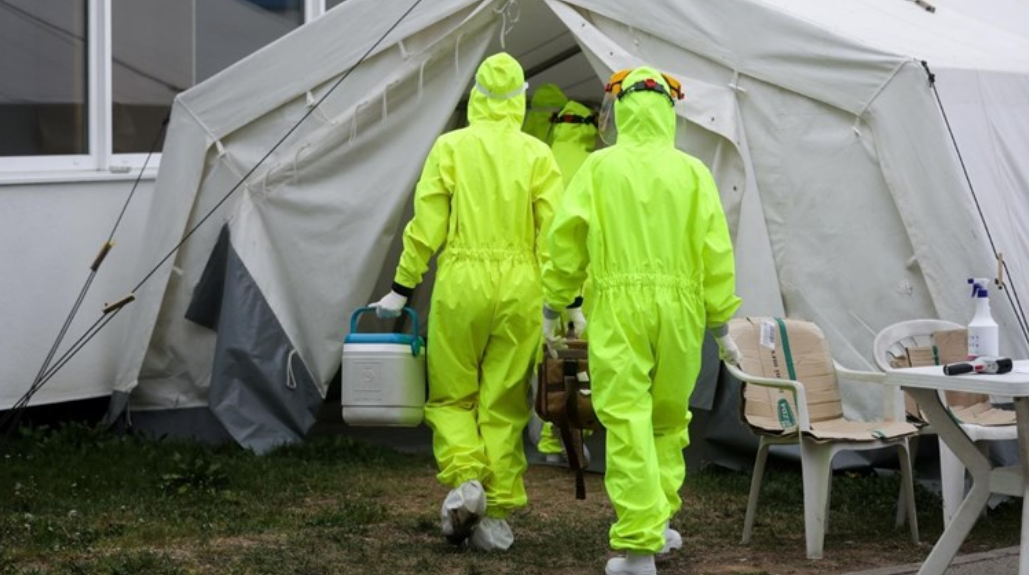 Заштитата што ја дава вакцината против коронавирусот, најверојатно, ќе ослаби со текот на времето, а кампањите за вакцинација ќе траат и во наредните години, велат научниците од советодавната група на британската влада.
"Голема е веројатноста дека со текот на времето имунитетот кон САРС-КоВ2 создаден од вакцината ќе слабее", се вели во документот од САГЕ (Научна советодавна група за вонредни ситуации).
"Затоа, многу веројатно е дека кампањите за вакцинација против САРС-КоВ-2 ќе продолжат и во наредните години, но сега не знаеме колку често ќе мора да се ревакцинираме за заштита од Ковид-19", велат научниците.
Документ со наслов "Колку долго вакцините ќе штитат од Ковид?" беше составен од истакнати вирусолози и епидемиолози од повеќе институции – Кралскиот колеџ во Лондон, Универзитетот во Бирмингем и Јавното здравство на Англија.
Британија одобри и користи вакцини од три производители – "Астра зенека", "Фајзер/Бионтек" и "Модерна". Податоците покажуваат дека вакцините штитат 95 проценти, па дури и повеќе од алфа-сојот, кој доминира во Велика Британија претходно оваа година, велат научниците, но способноста на вакцината да заштити од инфекција и пренесување од другите видови коронавирус е многу помала, сугерираат тие.
Во одделен извештај до британската влада од 22 јули научниците велат дека постои реална можност да се појават нови видови коронавирус што би можеле да предизвикаат посериозни болести или да го ослабат ефектот на вакцините што се сега достапни. Појавата на овие нови видови на вирусот може да доведе до посилни контроли и затворања со негативни последици за економијата.