Баку го гранатира Нагорно-Карабах, а азербејџанскиот претседател и ерменскиот премиер велат дека се залагаат за крај на конфликтот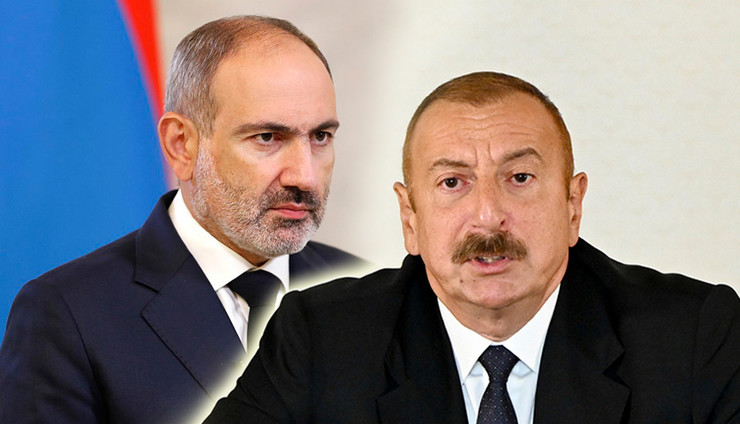 Премиерот на Ерменија, Никол Пашинијан, изјави дека прашањето за Нагорно-Карабах не може да се реши со насилство и ја повика меѓународната заедница да ја признае независноста на тој регион, кој е дел од Азербејџан со мнозинско ерменско население.
Во исто време, претседателот на Азербејџан, Илхам Алиев, вели дека примирјето во Нагорно-Карабах, каде што конфликтите траат веќе 11 дена, не може да биде еднострано.
Пашинијан и Алиев дадоа одделни интервјуа за "Еуроњуз" во кои упатија меѓусебни обвинувања за тоа кој е одговорен за ескалацијата на конфликтот.
"Не може да се постигне еднострано примирје. Тоа треба да биде билатерална одлука. Покрај тоа, треба да се примени и на теренот", рече Алиев.
Од друга страна, ерменскиот лидер вели дека позицијата на Ереван останува иста.
"Прашањето за Карабах не може да се реши со насилство. Ниту едно решение не може да се постигне со насилство", рече тој.
Пашинијан додаде дека меѓународната заедница треба да ја признае независноста на непризнатата Република Нагорно-Карабах, доколку сака да ја запре хуманитарната катастрофа во регионот.
Според неговите тврдења, Ерменија ги нападнала нивните воени позиции, инфраструктурата и цивилите, пренесува ТАСС.
Азербејџанските сили по утринската пауза го гранатираа Степанакерт во Нагорно-Карабах, а во градот се слуша воздушна сирена.
At ~ 2 p.m. local time Azerbaijan launched an attack in 2 directions at the southern border.

Artsakh Defense Forces thwarted the attacks successfully, destroying 9 armored vehicles & inflicting significant losses in manpower as well. #AzerbaijaniAggression#ArtsakhStrong

— Karabakh Records (@KarabakhRecords) October 8, 2020
Според дописникот на ТАСС од местото на настанот, се слушнале вкупно шест експлозии. Последното гранатирање завршило околу 9 часот.
Пред тоа, гранатирањето продолжило со прекини во текот на целата ноќ и во текот на претходната вечер.
©Makfax.com.mk Доколку преземете содржина од оваа страница, во целост сте се согласиле со нејзините Услови за користење.

(Видео) Застрашувачки снимки од Индија, пациенти оставени да умрат а лекарите го сокриле видеото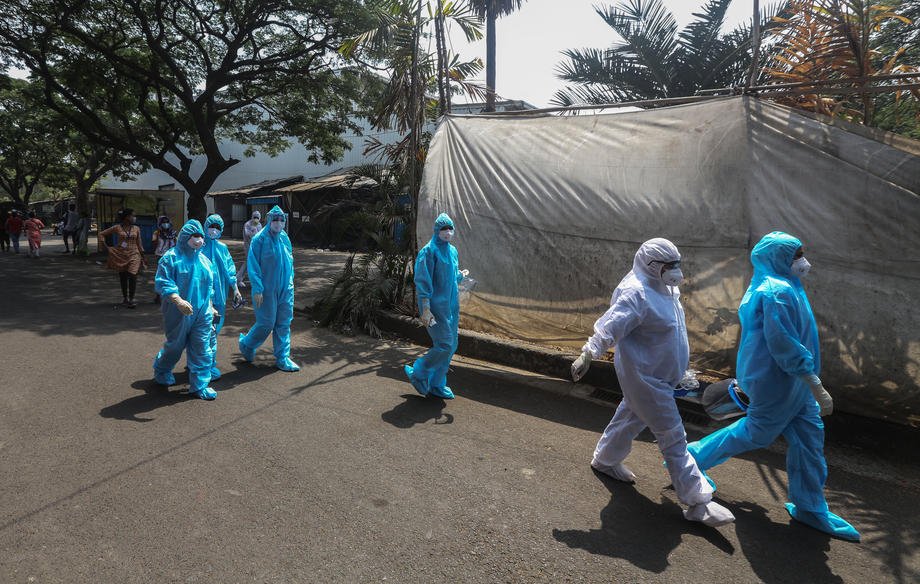 Во Индија се појавија застрашувачки снимки од пациенти заразени со коронавирус кои, според тврдењата на нивните семејства, лекарите ги оставиле да умрат без кислород, заклучени во болиничките оделенија.
Трагичната сцена се случила во болницата "Крити", приватна клиника во близина на Њу Делхи минатата недела откако на семејствата на пациентите им било соопштено дека во болницата недостасува кислород, пишува "Блиц".
6 patients died in Kriti Hospital Gurgaon due to lack of oxygen on April 30, Director of the hospital says he spoke to every Govt official about oxygen shortage but no one responded.

Who is to be held responsible for the deaths India is seeing daily due to lack of Oxygen? pic.twitter.com/AxjItvLbwu

— Waris Pathan (@warispathan) May 5, 2021
Роднините, кои плаќаа повеќе од илјада долари на ден за кревет, рекоа дека дошле во болницата, но ги нашле пациентите напуштени, а одделот за интензивна нега заклучен. Кога конечно се отвори вратата, се утврди дека пациентите починале, изјавиле тие.
Полицијата морала да реагира кога роднините на жртвите го пронајдоа медицинскиот персонал кој се крие во мензата и се заканиле дека ќе ги нападнат, пишуваат светските агенции.
Бидејќи видеото за трагедијата стана вирално оваа недела, полицијата соопшти дека институцијата не е овластена за лекување на пациенти со Ковид-19 и дека истрагата е во тек.
Инаку болницата има 50 кревети за пациенти со коронавирус, а според лекарите, оние кои починале биле на возраст меѓу 40 и 80 години.
Менаџментот на болницата потврди дека лекарите и персоналот привремено се "кријат", јавуваат агенциите.
"Плашејќи се од загубата на нивните животи, тие се сокрија во мензата, за да не ги нападнат нивните семејства. Сепак, лекарите и персоналот се вратија на работа набргу по пристигнувањето на полицијата", изјави портпаролот на болницата.
Директорот на болницата изјави дека членовите на семејството биле предупредени да ги "пренесат своите пациенти" поради кислородната криза.
"И покрај бројните барања, никој не дојде пред да починат пациентите", рече тој.
Инаку и викендов имаше рекорден број на смртни случаи во Индија, пишуваат медиумите а трет ден по ред бројот на новозаболени е поголем од 400.000. Медицинските експерти велат дека вистинските податоци можат да бидат пет до десет пати повисоки од официјалните бројки.